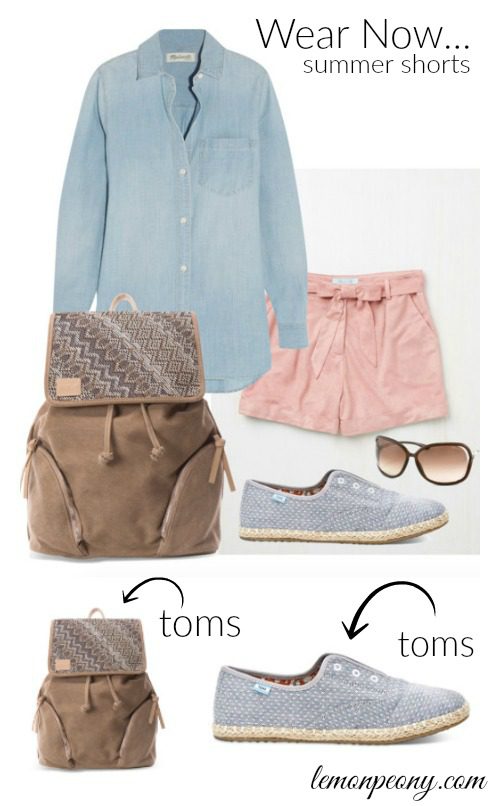 Are you wondering what to "Wear Now"?
Here's what to Wear Now as the seasons change from spring to summer! Summer Shorts are what you should wear right now. Summer Shorts and Oxford Shirts! This is one of my favorite looks right now! Pair your favorite colored shorts with a button down top! I love that the button downs have a sleeve to provide warmth and shorts for embracing the summer sun!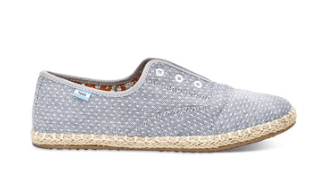 Pair your favorite colored shorts with Slip-on Shoes! There are so many cute styles of slip-ons on sale at Toms.com! Shop all of the options available, as well as this pair of Chambray Dot Women's Palmera Slip-Ons! These shoes are perfect for summertime! I love that you can wear them with white shorts or cropped pants, colored shorts, or dresses! The options are endless! These shoes are $59 + FREE Shipping! Get Free Shipping on orders of $55 or more!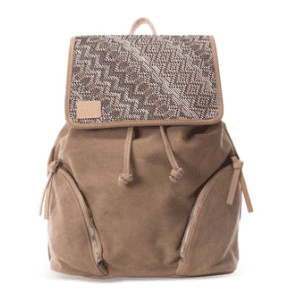 Also, check out this Toms Backpack! This Coffee Patterned Raffia Sojourn Backpack is only $73.50 + Free Shipping, down from $98! There are many different color options and patterns to choose from, so you can pick your favorite.. but this is mine!!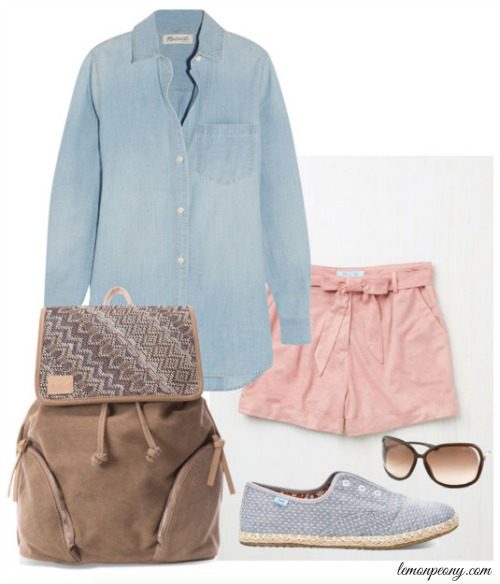 I love this bag with the above look! Super comfortable, casual, and cute everyday style for women!
If you are looking for cute and comfortable shorts, check out ModCloth! ModCloth has several great options for shorts and lots of different lengths. Pattern shorts and colored shorts are probably my favorite right now.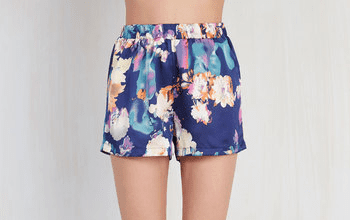 Check out these Floral Shorts at ModCloth! SO cute!! Pair these with a solid color top and flat sandals! You could even wear a flowy tank to keep the materials similar!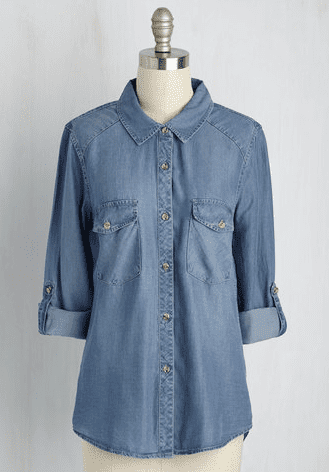 You can also get a Denim Shirt at ModCloth to wear with your shorts! Plus, white pants and white shorts are totally in style this season! Everyone needs a denim top to pair with their white bottoms!
I am loving the trends this season!! What are some of your favorite styles to wear right now!?
Also, be sure to check out even more of my favorite Summer Fashion Trends right now! I am all about comfortable, casual everyday outfits that you can create from your own closet or without breaking your budget!

Visit Julie Story's profile on Pinterest.


Pricing subject to Change at any time. Please make sure you check the current price on Amazon.com before purchasing.