5 Healthy Home Hacks & DIY Recipes!
This shop for 5 Healthy Home Hacks has been compensated by Collective Bias, Inc. and its advertiser. All opinions are mine alone. #FreeOfSulfates #CollectiveBias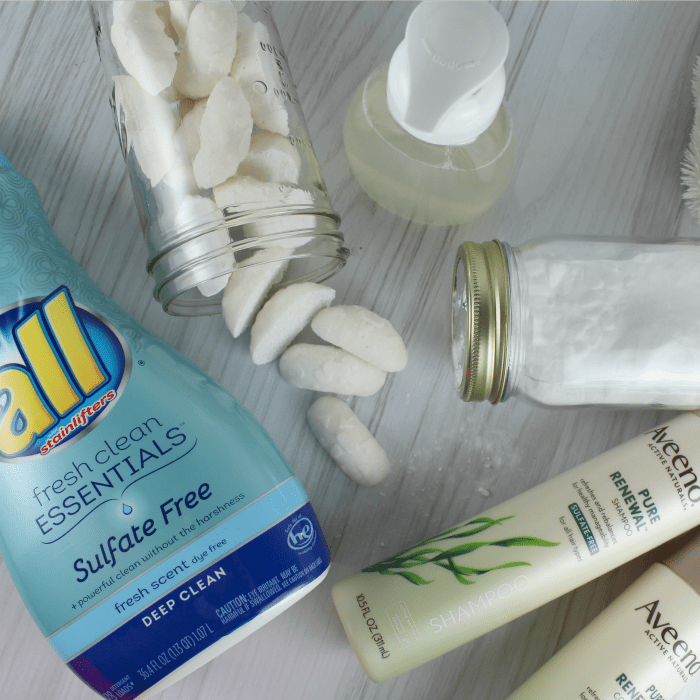 Looking for a simple way to support health and wellness in your home? Here are 5 Healthy Home Hacks you can do today!
These 5 Healthy Home Hacks are quick, easy, and simple changes you can make in your home to support health and wellness in your family on a daily basis without the harsh products! I am the person who wants to check the labels on the items I buy so that I know exactly what ingredients are going into the products I use around my home. It is SO important to me that if I want to support the health and wellness of my family I have to be cautious about the products I'm using on a daily basis. I hope these 5 Hacks & Home Essentials are helpful to you and your family as you look to promote health and wellness day by day!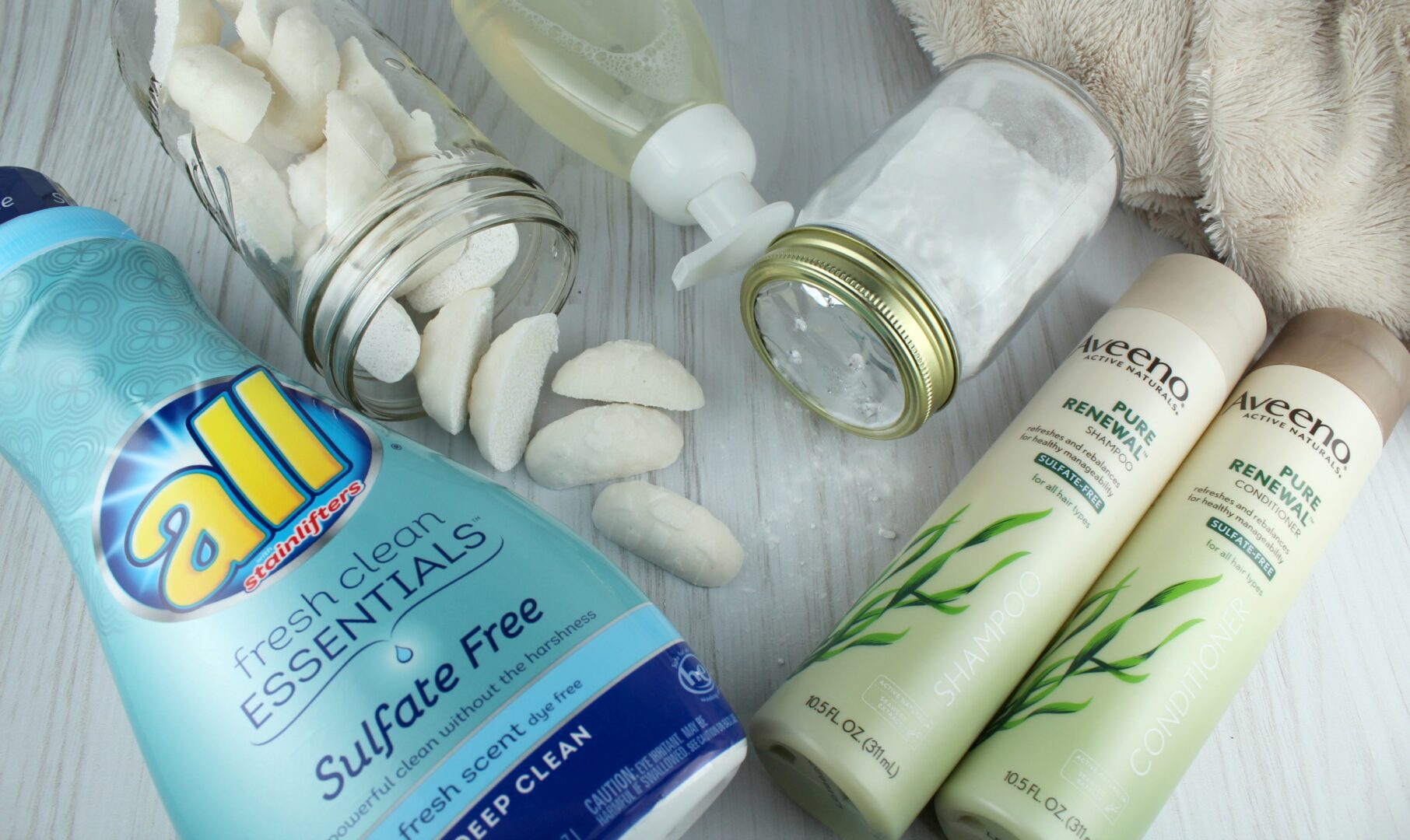 5 Healthy Home Hacks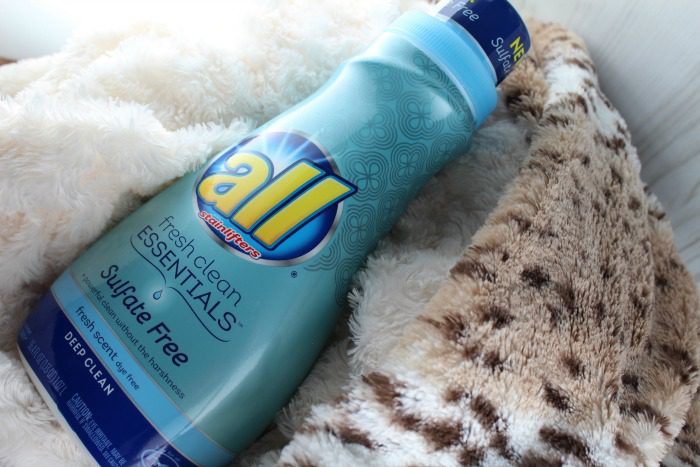 1) Laundry Detergent
One way to support my healthy home is by knowing the products I'm using on our laundry. I'm excited about the New sulfate free all® fresh clean ESSENTIALS® and how it blends naturally in my home to support my family best. The all® fresh clean ESSENTIALS® delivers a powerful clean without harshness. This is awesome because when I do laundry I want to know that I'm getting the best results possible while still supporting our health and wellness. Worried about stains? Well, one thing that's great about the all® fresh clean ESSENTIALS® is that the sulfate-free formula infuses fabrics with essential, proven, and effective ingredients for deep cleaning and stain lifting – even on the toughest stains!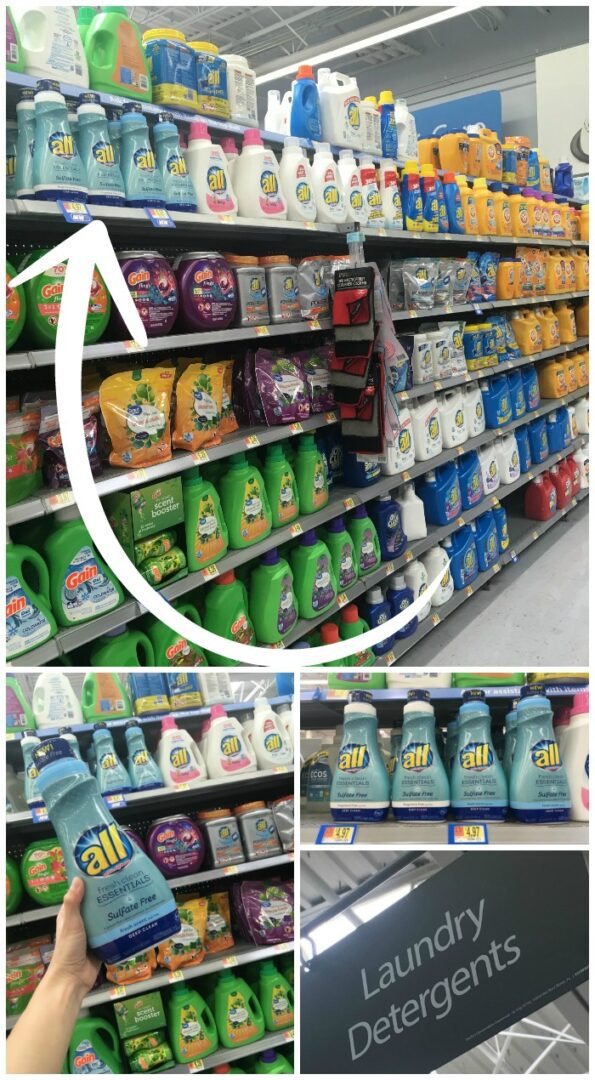 Be sure to use this coupon when you head to Walmart to grab this product! You can find it on the top shelf of the laundry aisle.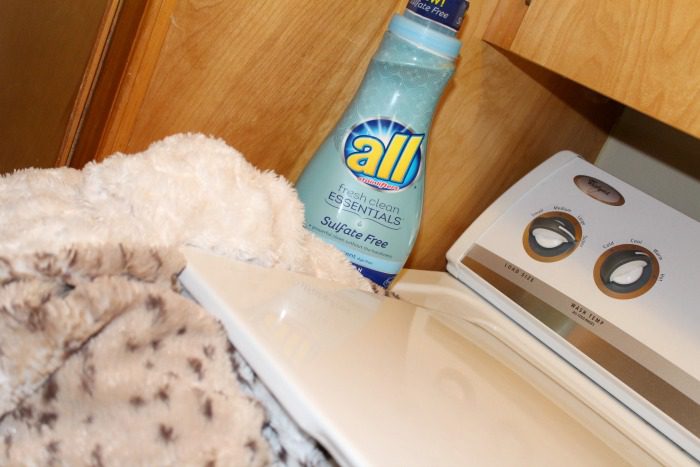 Another thing I like about all® fresh clean ESSENTIALS® is that the ingredients are actually listed on the back of the bottle! If you are like me, you want to know what ingredients are actually going into your family's laundry. This is one of the first laundry products to put the ingredients out there for you to know what it is you're actually using in your home! Yay!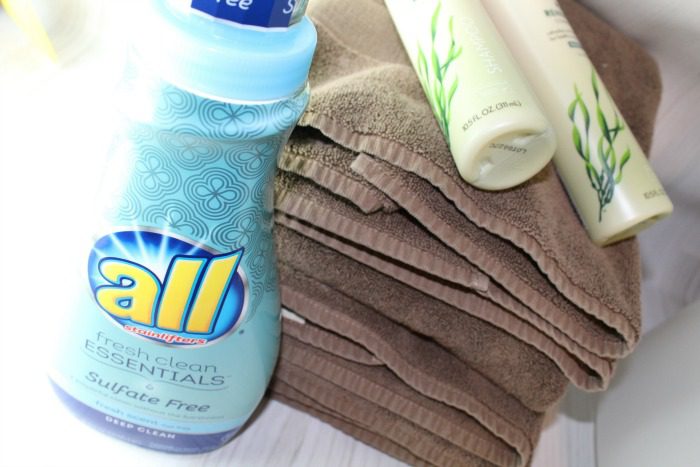 Be sure to check out more information on these all® products on Facebook, Twitter, and Instagram!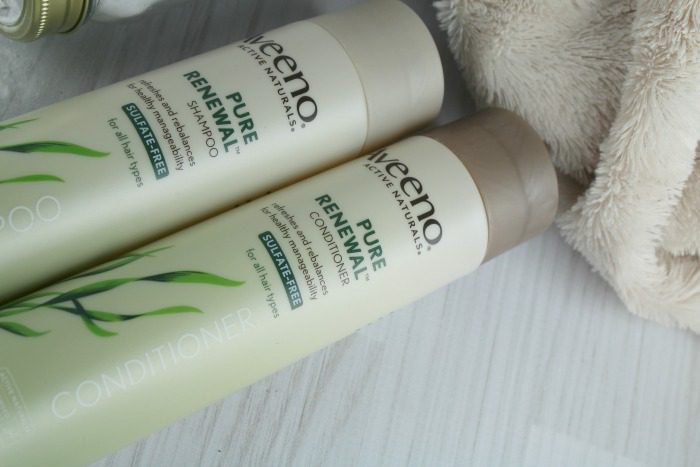 2) Hair Care Products
I am a HUGE hair junky! I never want to sacrifice the results for "cleaner" hair, but I also know that I need to watch what products that I use on my hair to continue to support my body in all areas. Having a product that fits into my beauty routine that I feel comfortable using is a true WIN! That's why I'm excited about the AVEENO PURE RENEWAL® Shampoo and Conditioner. AVEENO PURE RENEWAL® Shampoo and Conditioner contains naturally derived cleansers and a sulfate free formula to gently cleanse your hair and scalp.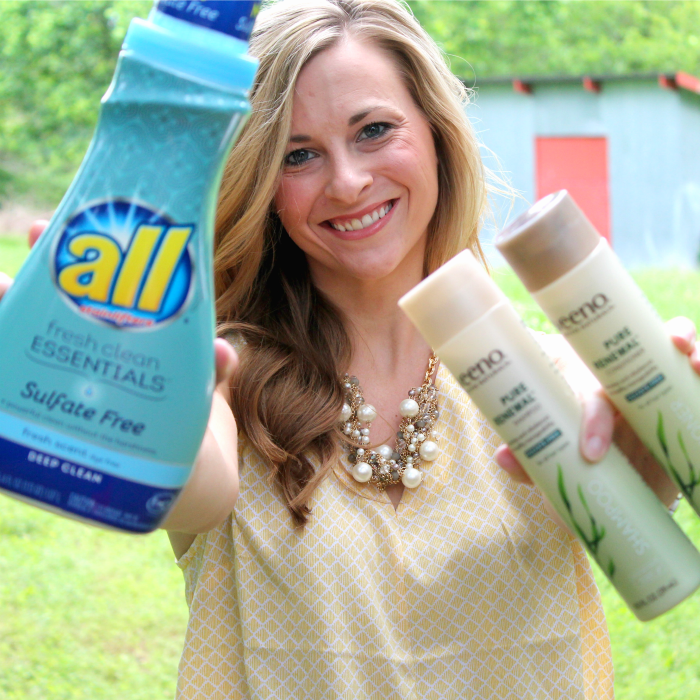 It is SO important to me that I understand the products I'm putting on my body so that I know I'm supporting my goal of a healthy lifestyle. By using sulfate-free hair care products like AVEENO PURE RENEWAL® Shampoo and Conditioner I can reach that goal without sacrificing quality. Plus, you can't beat the clinically proven mild formulas for sensitive skin and scalp, sulfate-free formulas that gently renew hair to its naturally healthy, most balanced state, dye free, and paraben free.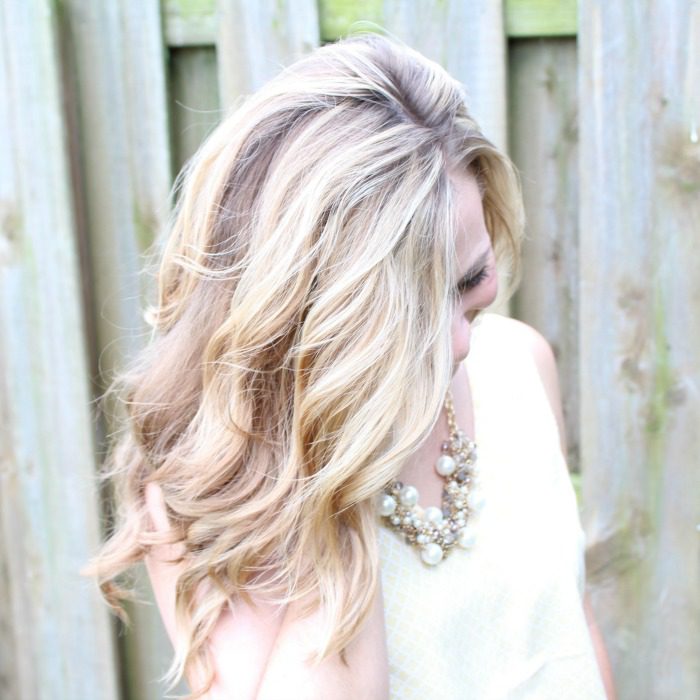 Just follow the directions for use on the package for healthy hair! Plus, here are some of my favorite Hair Tips for getting beautiful curls for after you shampoo and condition! For more ideas and information, be sure to check out AVEENO® on Facebook and Instagram!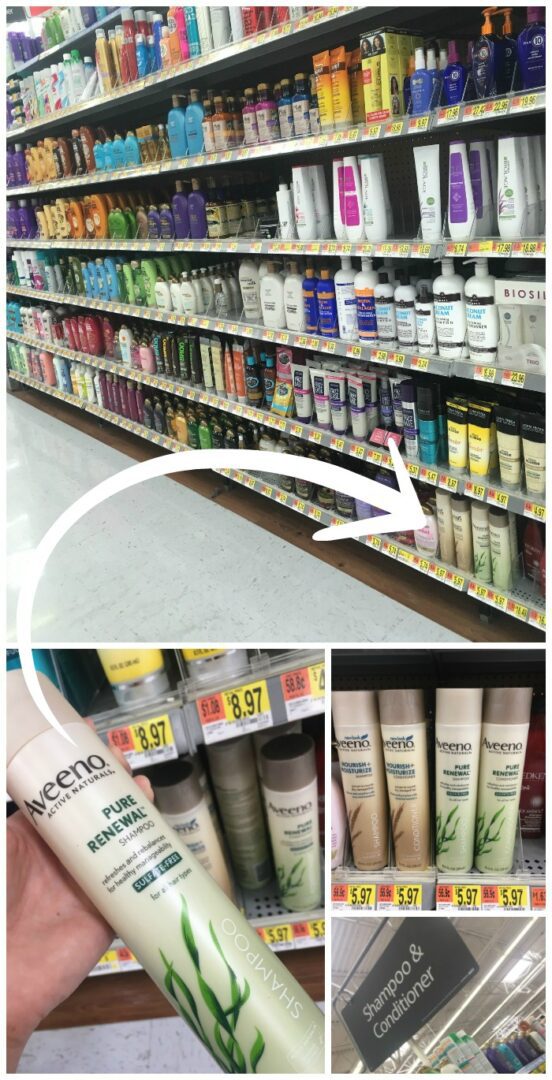 Also, don't forget to print this coupon and head to your local Walmart to grab this product in the hair care aisles!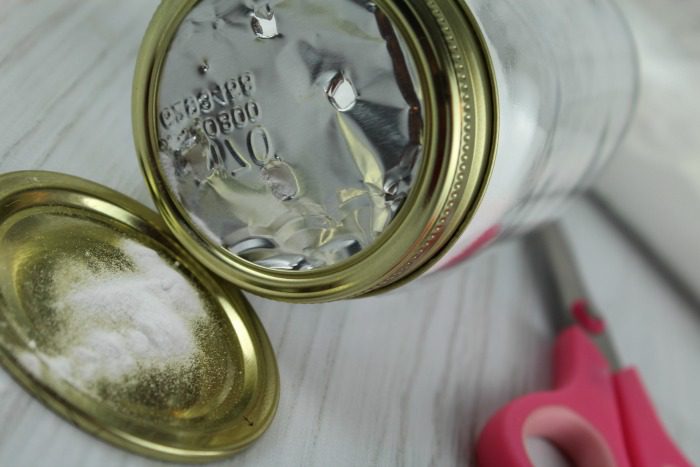 3) DIY Carpet Refresher
DIY Carpet Refresher is so easy to make and a great option to use in your home to freshen up any living area, carpet, or rugs!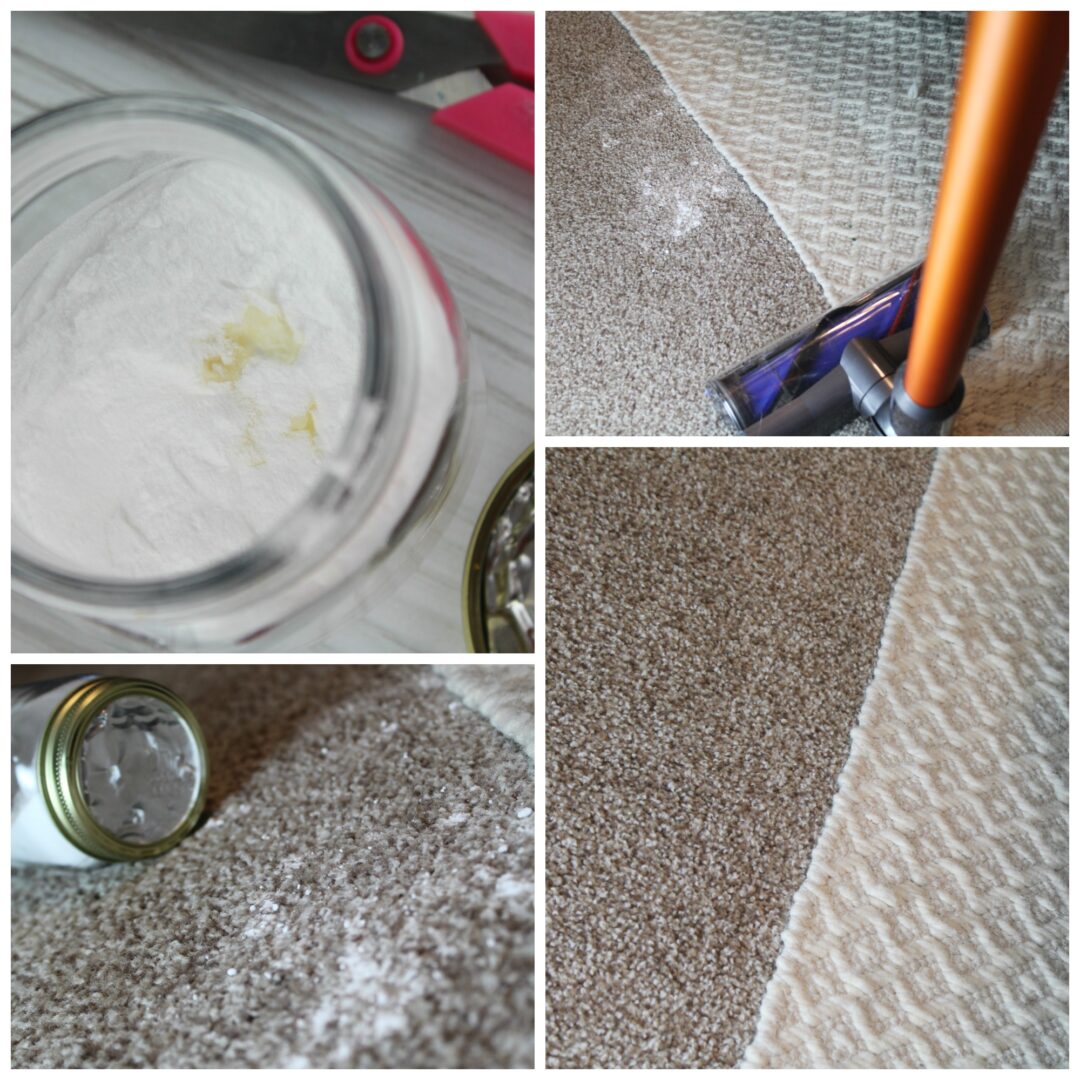 Ingredients:
Baking Soda
Purification or Thieves Essential Oil
Directions:
Add baking soda to a mason jar and drop in 10-20 drops of essential oil (Purification or Thieves).
Cover top with foil for a lid and poke holes in the top to create a shaker.
Just sprinkle on your carpet that you want to freshen up, let it sit for 15 minutes, and vacuum it away! It's so easy!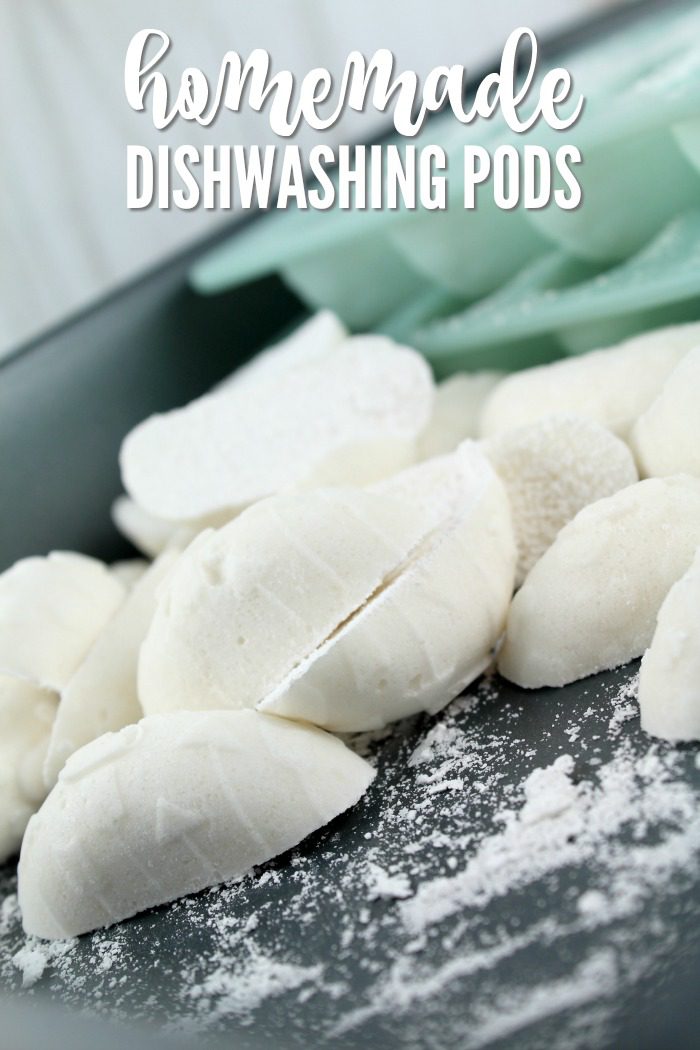 4) Homemade Dishwashing Pods
These pods are SO easy to make and you can find everything you need at Walmart!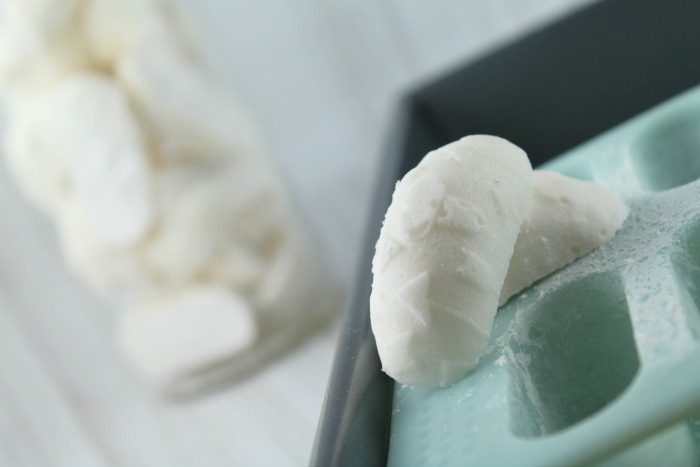 Ingredients:
1 1/4 Cup Super Washing Soda
3 Tablespoons Salt
45 Drops Citrus Fresh Essential Oil
Silicone Molding Trays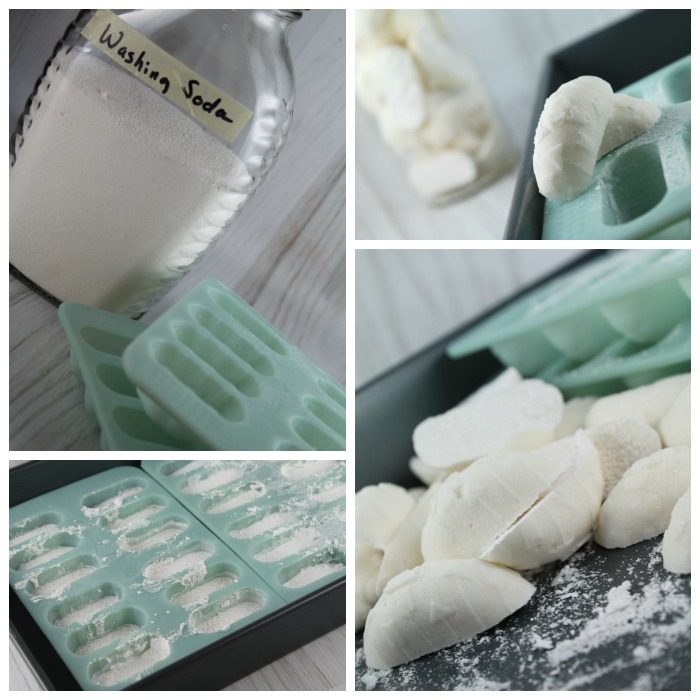 Directions:
Combine all ingredients in a glass bowl and stir with a stainless steel spoon. 
Add mixture to silicone molding trays (only fill half way) and let dry for 24-48 hours in the garage.
Store in air tight container.
Add one pod to your dirty dishes in the dish washer and run a cycle like normal – so easy! 
These are SO simple to make and can save you a lot of money. Plus, you know exactly what ingredients are being used to wash your dishes!
5) DIY Foaming Hand Soap
This is a great gift idea for friends or if you want to keep the ingredient list to a minimum on your household items. Another great way to know exactly what products are in your everyday essentials.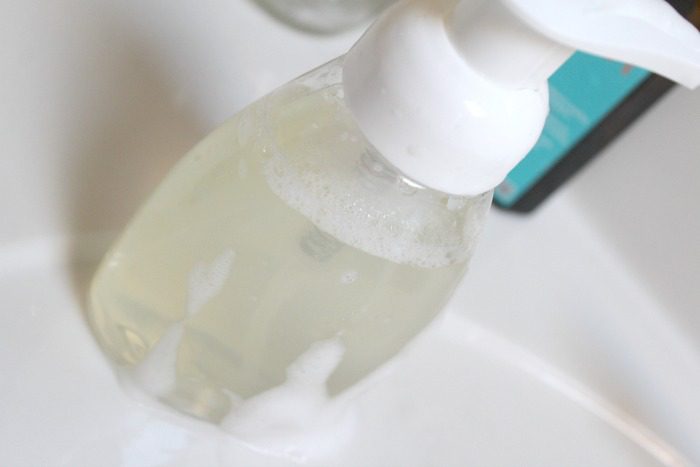 Ingredients:
3 Tablespoons Pure-Castile Soap (unscented)
15 Drops Lavender or Thieves Essential Oil
3 Drops Vitamin E Oil (Optional)
Distilled Water
8oz. Foaming Hand Soap Dispenser
Directions:
Add soap to a foaming hand soap dispenser.
Add drops of Essential Oil & Vitamin E Oil to dispenser.
Fill Dispenser with distilled water (if an 8oz. dispenser, fill with 7oz. of water or adjust accordingly).
This is so easy to make, and you will love using it everyday in your home!
If you are curious about the Essential Oils I used in these DIY products, here is more information! I'd love to answer any questions you may have about these Healthy Home Hacks!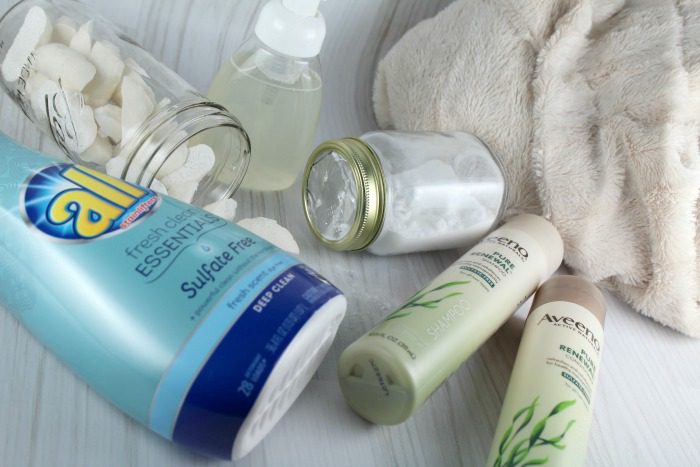 These are just 5 Everyday home essentials & healthy home hacks that you can try today!
So many different ways to promote a healthy home and take control of the products you use. Walmart is a great place to grab all of these items and get started! Which products are you going to try first?!

Visit Julie Story's profile on Pinterest.