Amazon Fashion for Fall! Fall and Winter Clothing, Style, and Trends for Women! Cute and Cheap Clothes, Tops, Skirts, Dresses, and Everyday Accessories!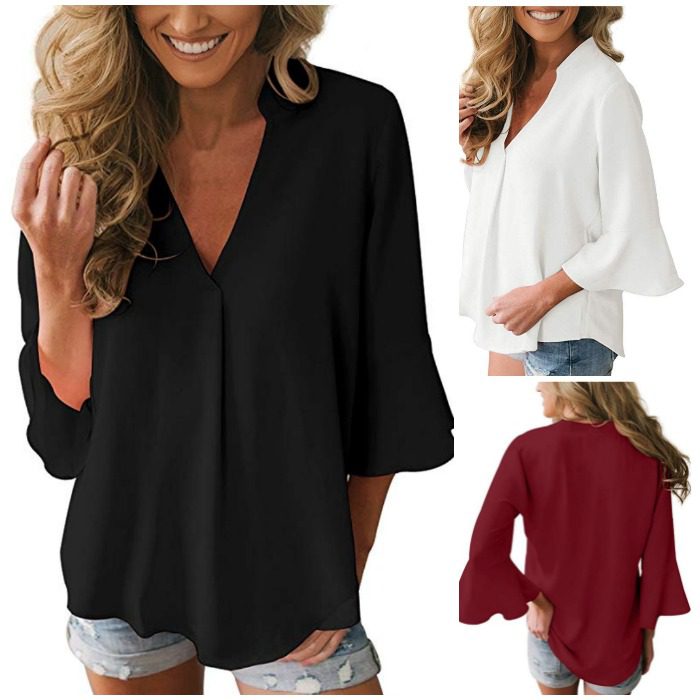 I am LOVING the Amazon Fashion for Fall! Super cute styles and trends that you can get on a budget and FREE SHIPPING with Amazon Prime!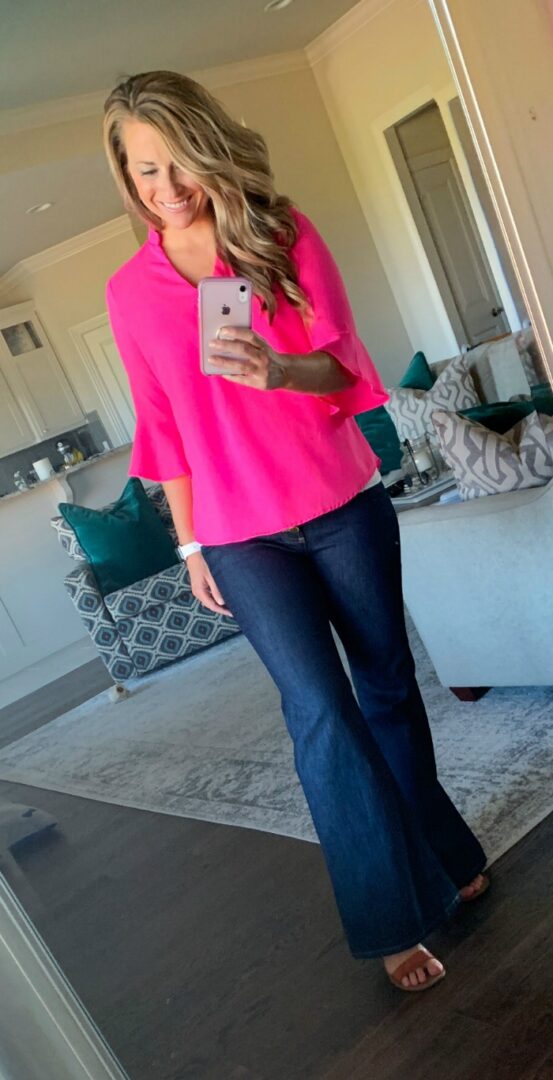 I am a huge fan when it comes to Amazon Fashion and shopping online! It's SO easy and convenient!
I can quickly and easily search for what I'm looking for, and normally there are about 20 different colors or patterns to choose from!
It doesn't matter if I'm looking for a new pair of pants, shoes, cardigans, dresses, or accessories, Amazon is an easy go-to place to shop for Fall Fashion!
Fall Fashion at Amazon
Here are some of my favorite Fall Fashion Finds at Amazon!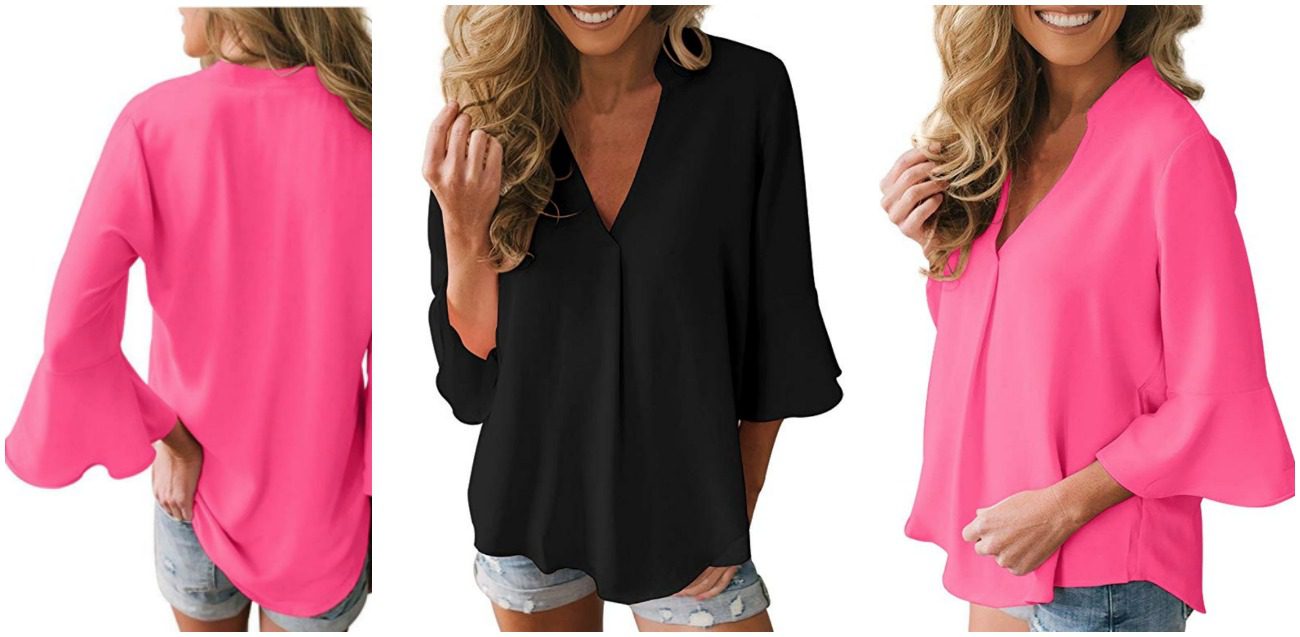 I am LOVING this Women's V-Neck Bell Sleeve Top! Under $20 at Amazon + Free Shipping!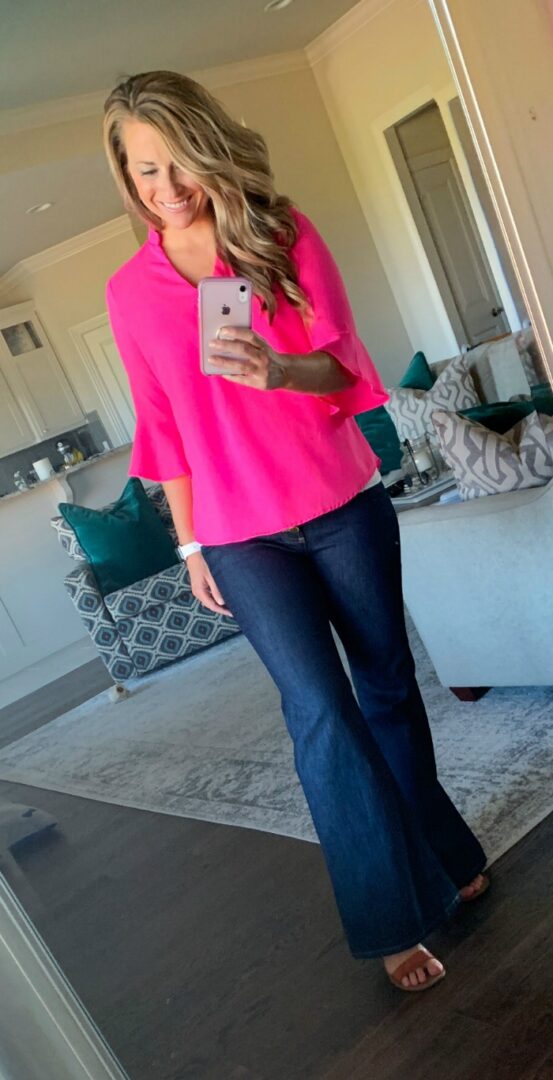 I got this top in Hot Pink which I think is a great transition color for Summer to Fall! I paired it with flare jeans and sandals, but you could also wear it with denim shorts while the weather is still hot.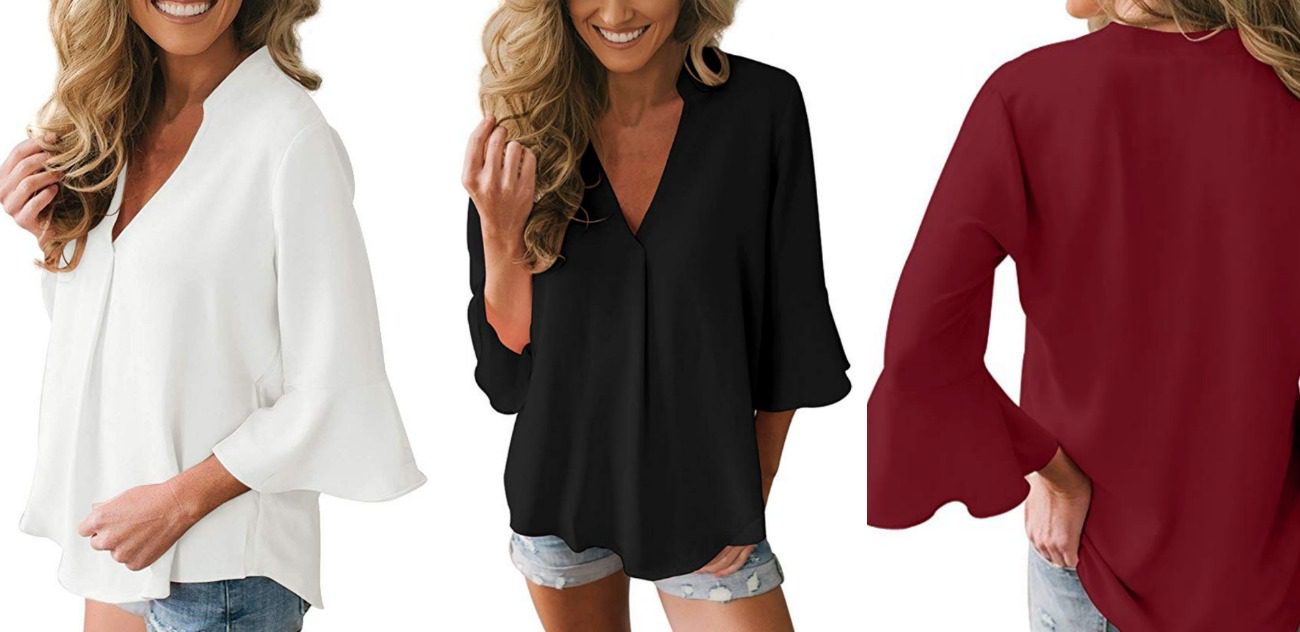 I'm super excited about the fall colors that are available too! Black, White and Red are my three favorites for Fall!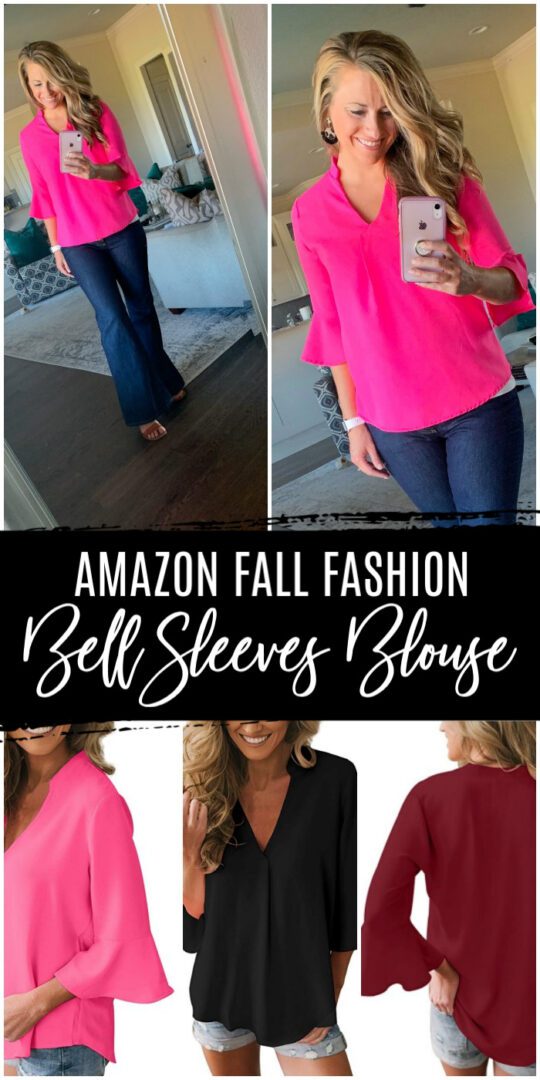 Here are a few common questions when shopping Amazon Fashion!
What is Amazon Fashion?
Amazon Fashion is anything and all things Fashion on Amazon! This is great because it includes clothing, shoes, & accessories for the whole family! You can find Amazon Fashion for Men, Amazon Fashion for Women, Amazon Fashion for Kids, and MORE! There are so many fashion styles and choose from that you can literally almost find ANYTHING on Amazon!
Can You Return Clothes on Amazon?
YES!!! This is one of my FAVORITE parts about shopping on Amazon! They have an AMAZING return policy (especially on most fashion items). I have found that most Amazon Fashion will list on the shopping page if FREE Returns are included.
What Qualifies for Free Returns on Amazon?
Most items will state on the sale page if they include free returns. I have found that items will say "Free Shipping with Prime + Free Returns". I look for this statement on Amazon Fashion if I'm unsure how the item is going to fit.
Can you Return to Amazon without a Receipt?
YES!!! You can return to Amazon without a receipt, but you will need to have the QR code on hand to process your return. What I normally do when I have an Amazon Return is I will go through the process of starting my return on Amazon. I will go through the "orders" page and then click "return" next to the item I'm wanting to return (normally you have 30 days to do this). One I click return I fill out the questions and submit the form. I am then taken to a link that gives me a QR code. I will screenshot this page so that it's saved on my phone.
How do I send Stuff Back to Amazon?
The best part about returns at Amazon is you don't need a box or ANYTHING! There is an option you can choose where you can drop your return off at a local UPS store. They box it up and ship it back for you! All you need to do is take you item you want to return and have your QR code saved on your phone!
UPS will scan in the QR code, take your item, and you're done! SO EASY!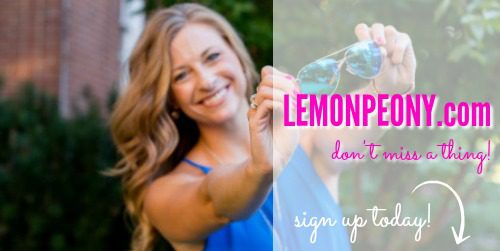 Join LemonPeony on Pinterest!.


Pricing subject to Change at any time. Please make sure you check the current price on Amazon.com before purchasing.