Apple Cider Cake Recipe! Easy Apple Cider Donut Cake for Fall and Winter! The perfect Apple Cider Cake from a box of cake mix with cinnamon and sugar!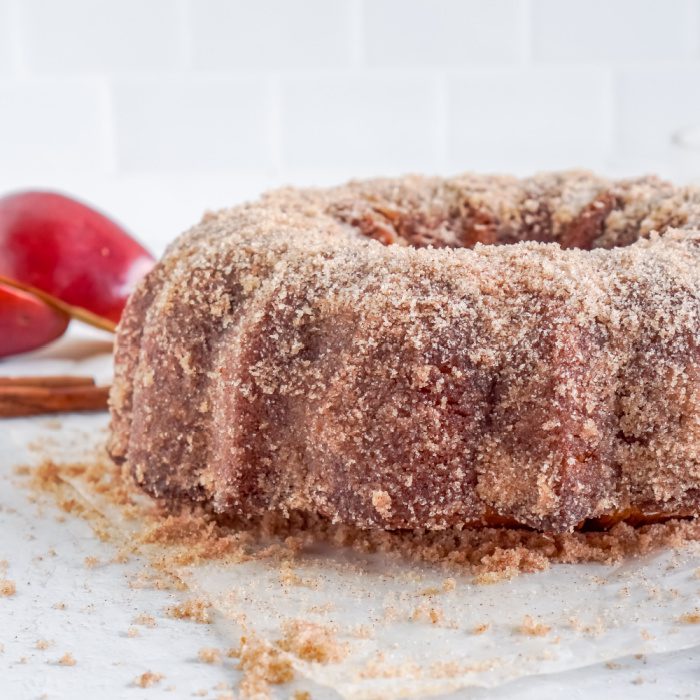 Easy Apple Cider Cake Recipe! The perfect holiday cake for Thanksgiving or Christmas!
This donut cake is PERFECT for Fall and Winter! make it for Christmas, Thanksgiving, or any holiday or event! A crowd favorite for sure, and so much easier than you might think!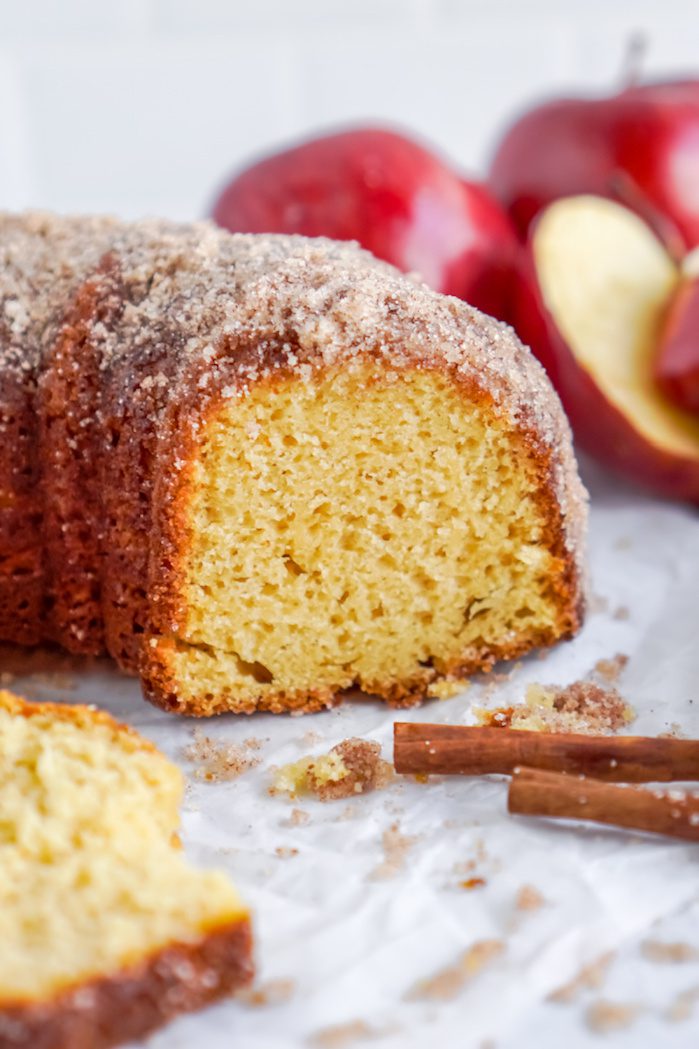 Plus, here are even more Easy Fall Desserts!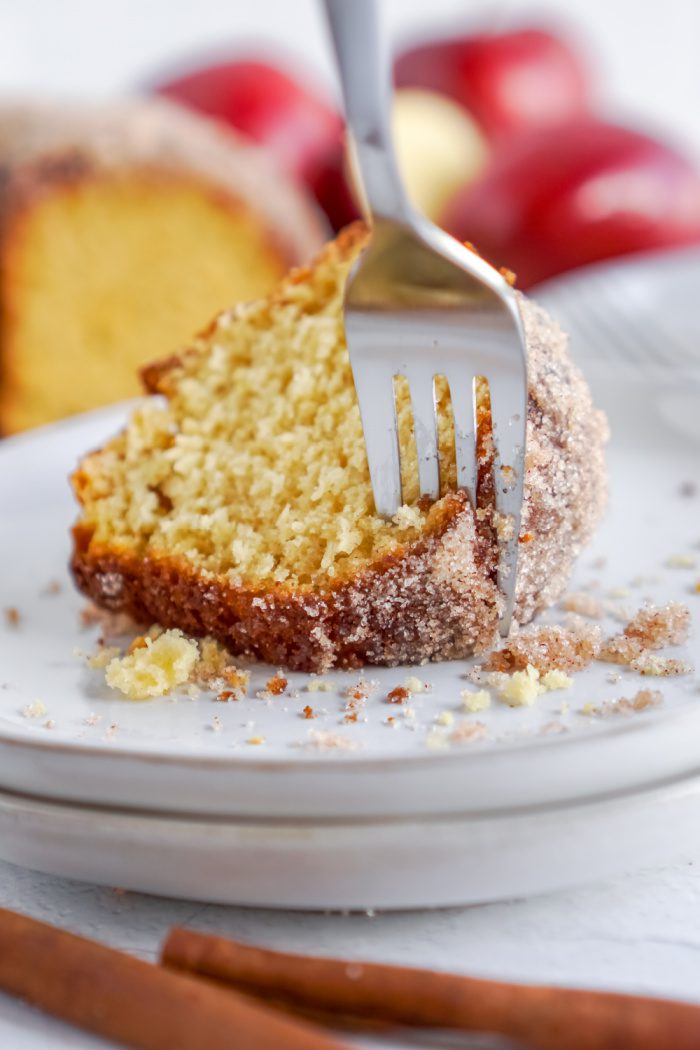 How to make an apple cider donut cake
Keep in mind when you're making the apple cider cake to grease your bundt pan well. You want the cake to come out clean once it's baked.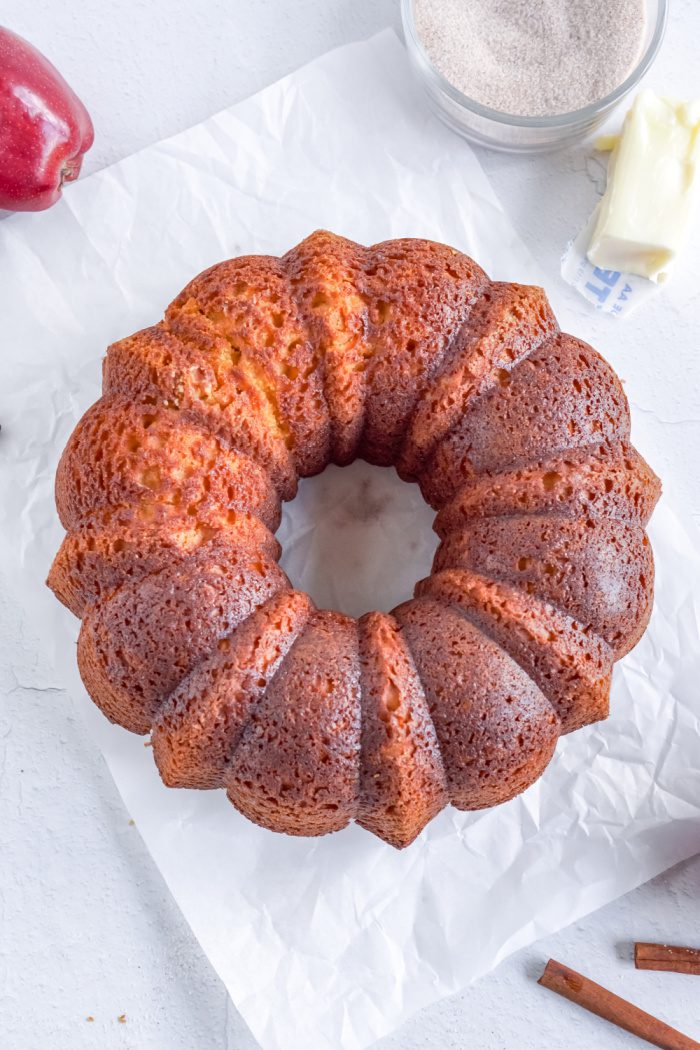 When it comes to adding the cinnamon and sugar to the top and sides of the cake, you may have to use your hands to get the mixture to stick to the cake. This part is kind of messy, but totally worth it.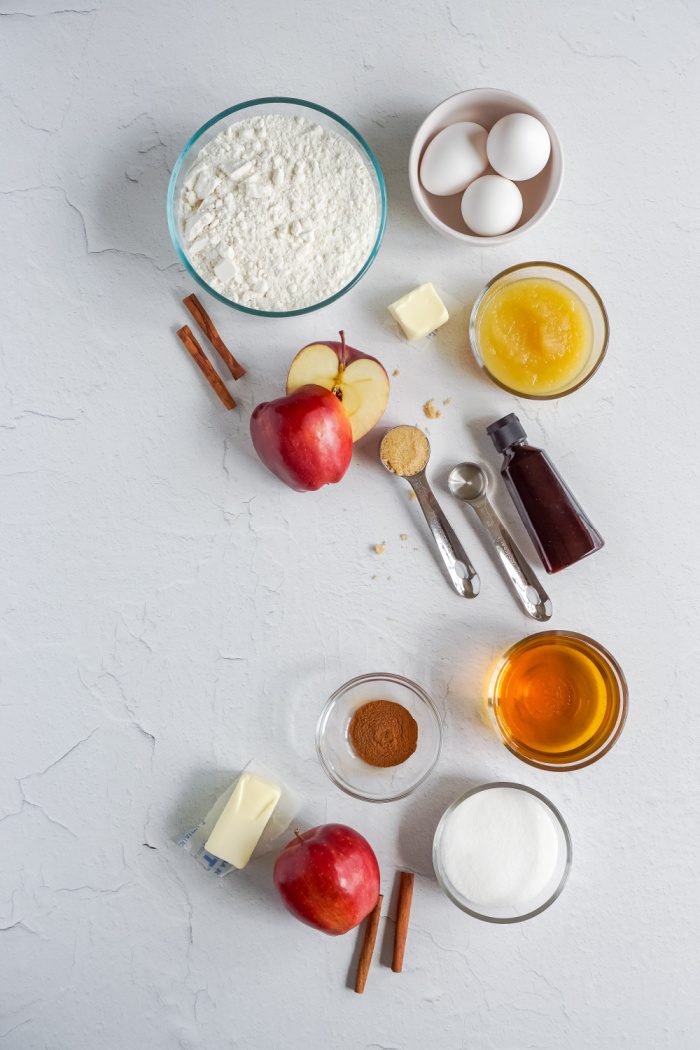 Apple Cider Cake Recipe
Ingredients:
1 box yellow cake mix (I used Betty Crocker)
3/4 cup apple cider
1/2 cup sweetened applesauce
3 large eggs
2 tablespoons butter (melted)
1 tablespoon brown sugar
1 teaspoon vanilla
Cinnamon and Sugar Topping:
1/4 cup butter
1/2 cup sugar
1 teaspoon cinnamon
Directions:
Preheat the oven to 350 degrees.
In a large mixing bowl, use a hand mixer on low to combine cake mix, apple cider, apple sauce, eggs, and melted butter.
Add brown sugar and vanilla and mix well.
Grease and flour a 10 cup bundt pan well and pour batter into the prepared pan.
Bake for 40-50 minutes or until a toothpick comes out clean (mine was done at 45 minutes).
Remove from the oven and let cool on a cooling rack for 15 minutes.
After 15 minutes, turn the bundt pan over onto a cooling rack or parchment paper.
Mix together cinnamon and sugar for the topping.
Brush butter over cake and sprinkle cinnamon and sugar topping on top and sides of cake.
Notes:
Can you make an apple cider donut cake from a cake mix?
Yes! Using a cake mix is super easy and saves so much time! I would recommend using a boxed cake mix for the base just because it's so helpful.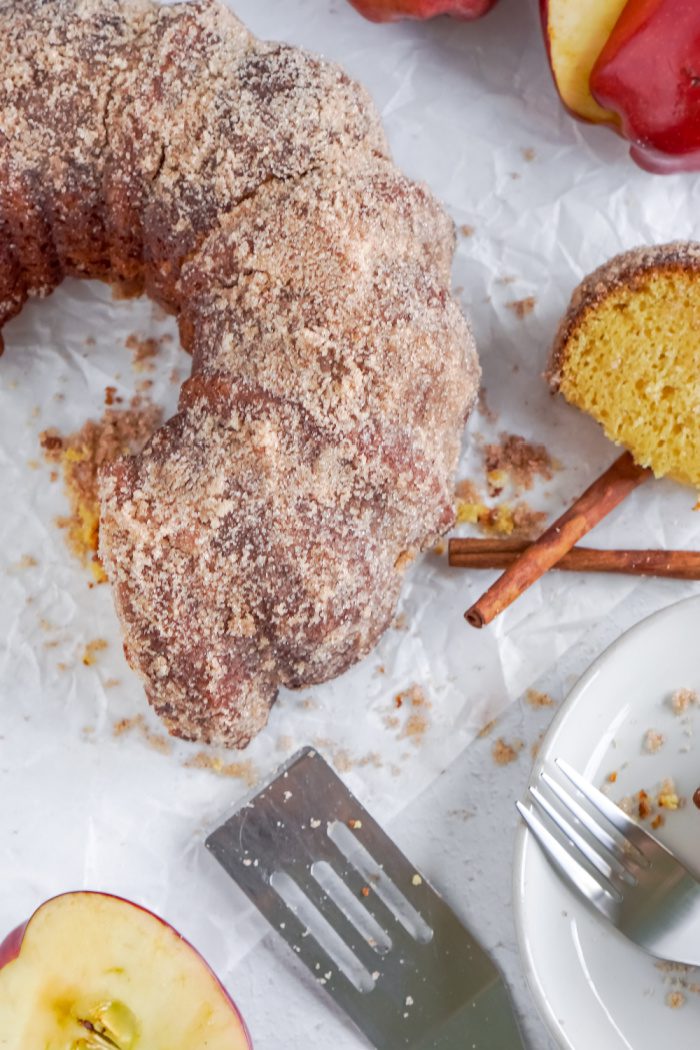 This is the perfect cake recipe if you are heading to a fall party or celebrating Thanksgiving. It can be made beforehand and doesn't have to be refrigerated.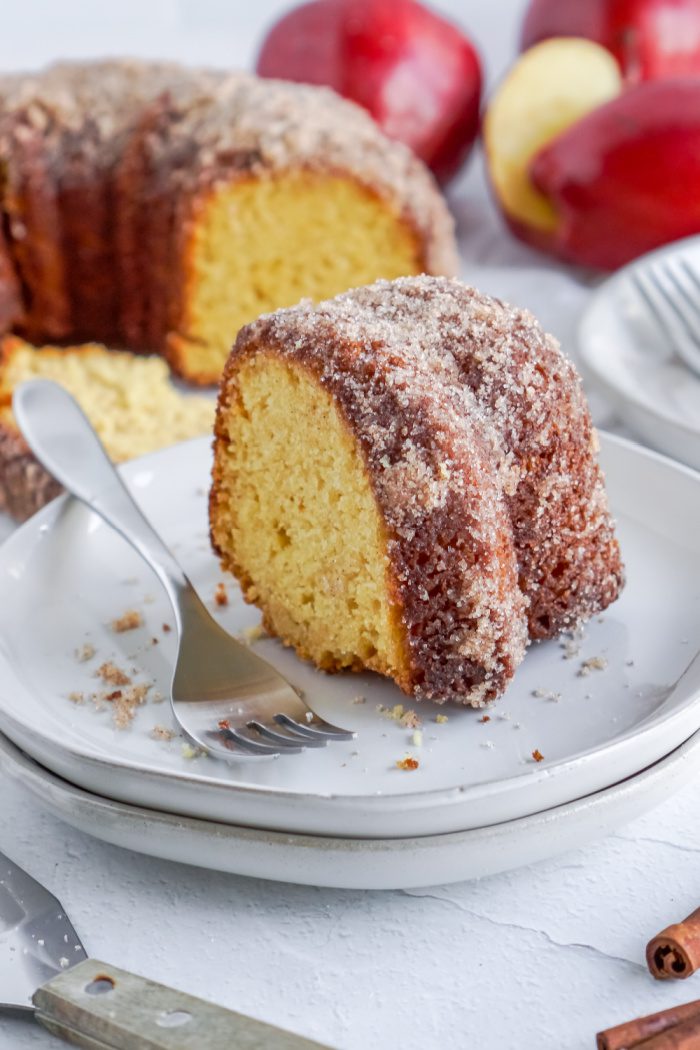 It would also be the perfect cake for Christmas or Christmas Parties! Slice it up and share it with your friends and family!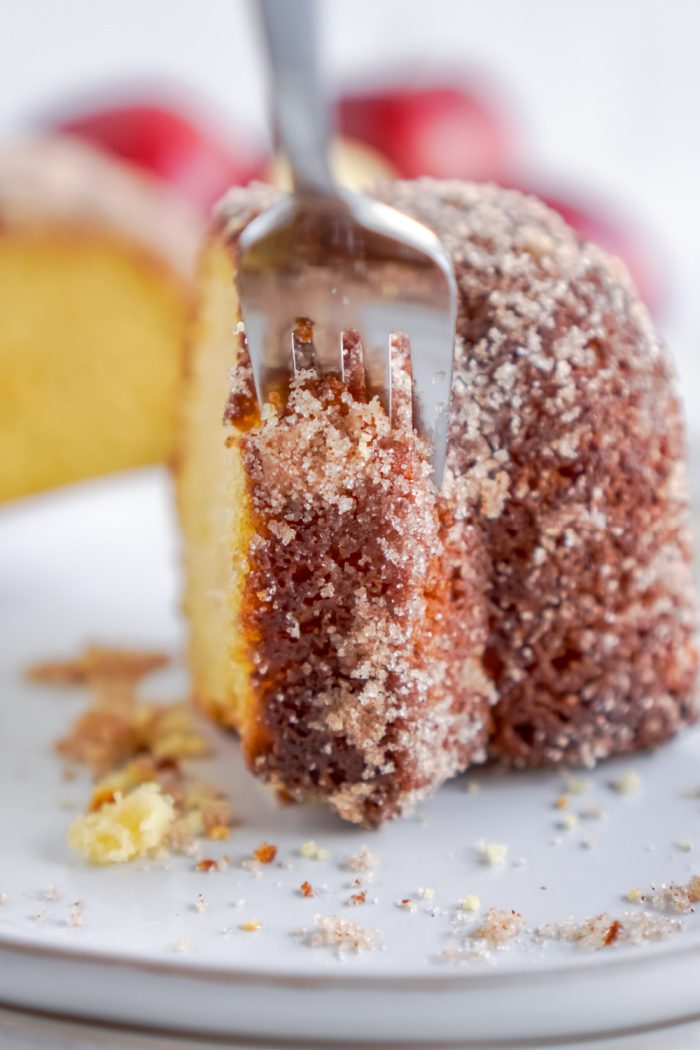 Apple cider cake is soft, moist, and so good! My favorite part is the cinnamon and sugar topping which also gives it a semi-crunchy layer on the outside!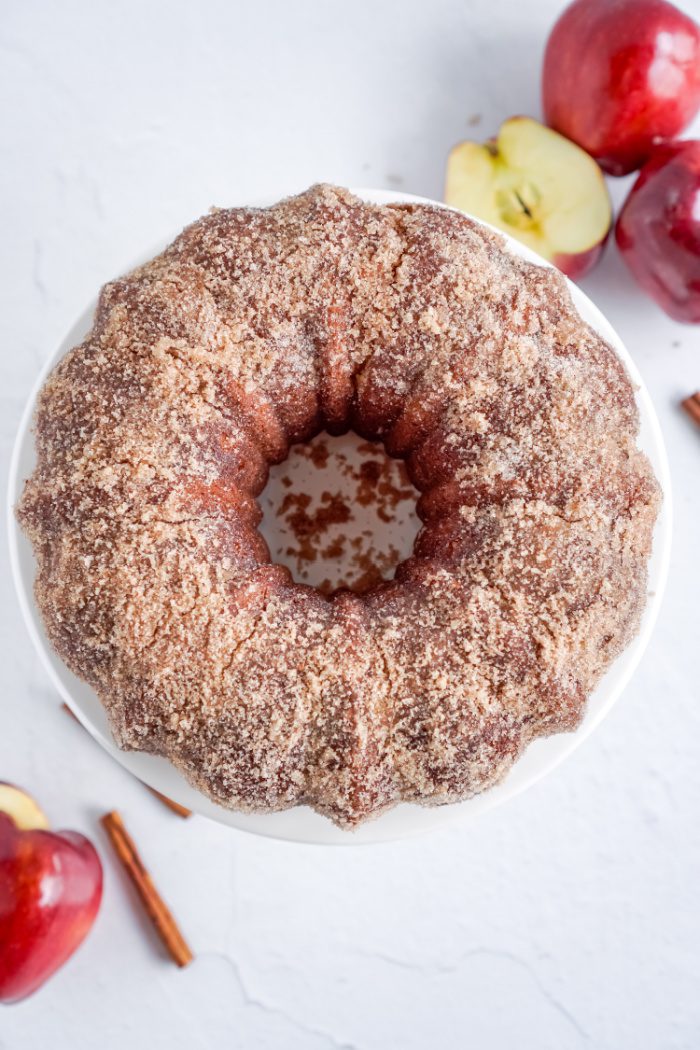 If you love cinnamon and sugar for fall, be sure to try these Easy Cheesecake Rollups with Cinnamon and Sugar! They are SO GOOD and super simple to make!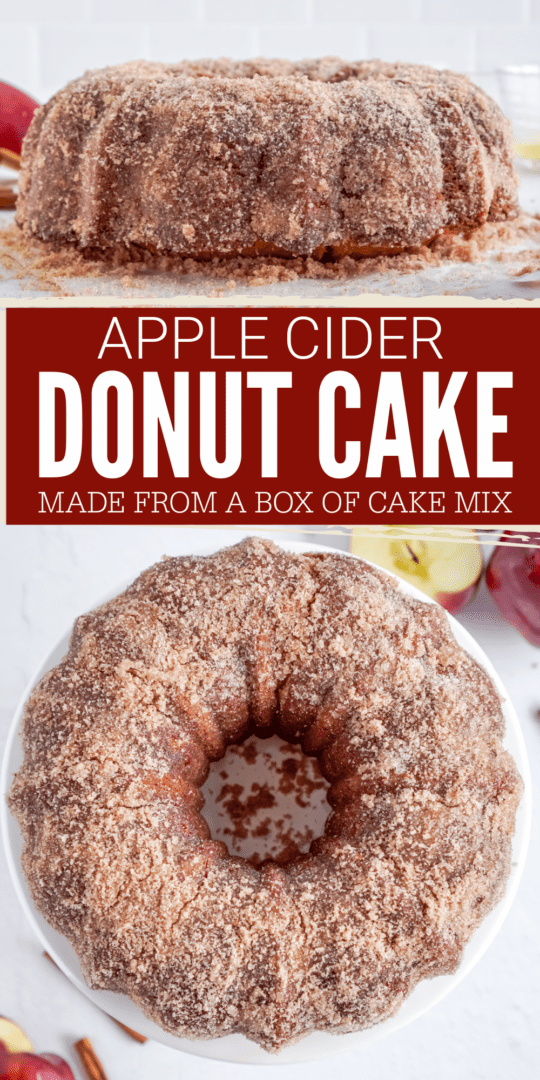 Download this FREE e-book today!!
Get access to 11 Sweet & Easy Dessert Recipes when you subscribe to our e-mail list!
Join LemonPeony on Pinterest!.


Pricing subject to Change at any time. Please make sure you check the current price on Amazon.com before purchasing. As an Amazon Associate I earn from qualifying purchases. Click here to view my entire Disclosure Policy.