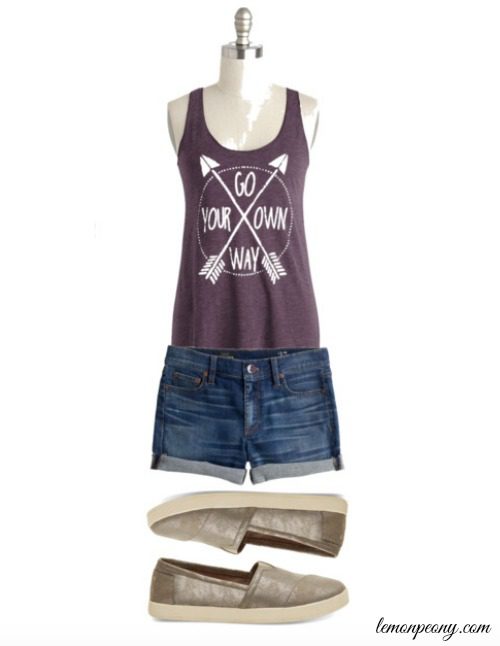 I decided to go simple and casual. Sometimes you want to throw on a pair of shorts, a tank top, and slip on shoes. Simple. Easy. And on-the-go. I don't know about you, but it seems like my summers are filled with adventures and playing outside more than dressing up and going out on the town. I like to look cute and pulled together, but heels every day just are not practical for me. Plus, here are even more Summer Fashion Trends!
I need summer outfits that I can wear outside to play with my nephews and my niece. I need to be able to ride my bike or go hiking! I need a look that is simple and easy without being worried about getting "messy". This year I am embracing the messy hair and sunshine … Who's with me!?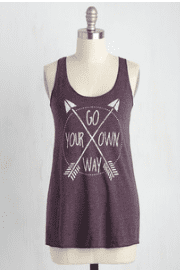 Check out this Just Right Direction Top from ModCloth! This is a simple, casual summer top that you can wear with jean shorts, white shorts, skinnies, or even a maxi skirt if you are looking for a little boho style! I love the colors! Plus it's a great reminder to be content with what you have and to do your own thing without worrying about what everyone else is doing. I know I need that reminder sometimes.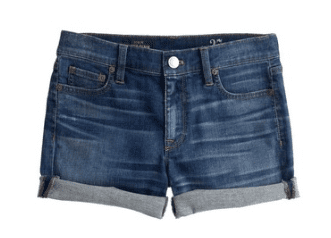 Shop the selection of Denim at Amazon for these Jean Shorts! There are many different styles and brands to choose from! Amazon is always the first place I check for designer denim on sale! Amazon seems to always be running sales on my favorite designer denim. It's a great way to get the brands you want without paying full price.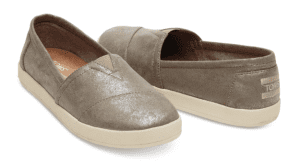 Finally, grab this pair of Gunmetal Metallic Women's Shoes from Toms! These are on sale right now for $59.25, down from $79! Toms shoes fit me well. They are comfortable and casual. Plus, they are made well so they last me for a few seasons!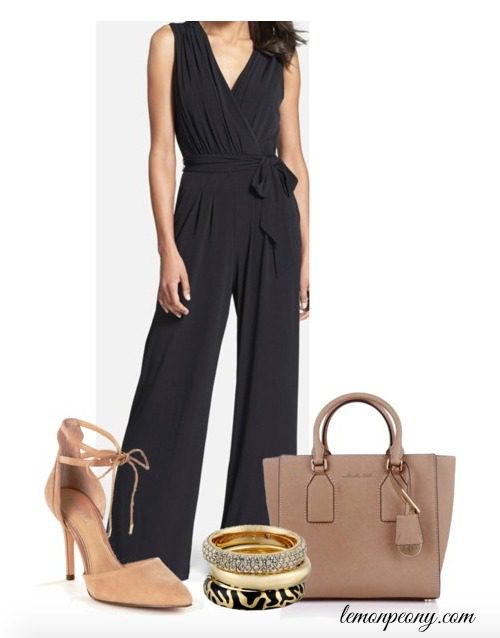 What are you favorite styles this summer? I have my days where I want to dress up and get cute, and other days I want to be cute but super comfy and casual! For the days when you want to dress up, check out these Black Jumpsuits! This is my favorite trend for a dressy style right now!

Visit Julie Story's profile on Pinterest.


Pricing subject to Change at any time. Please make sure you check the current price on Amazon.com before purchasing.