DIY Homemade Lip Plumper Using Essential Oils!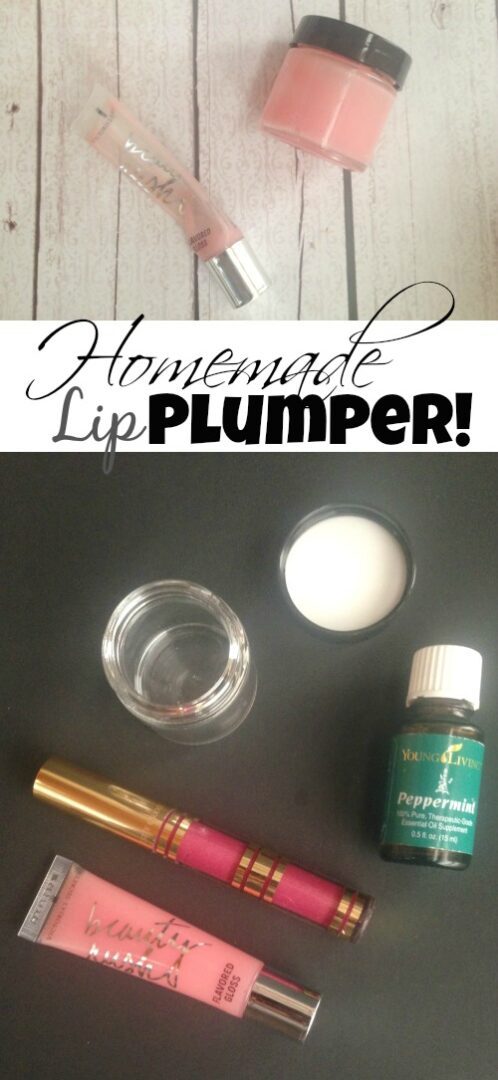 I am about to share with you my new favorite Essential Oils Beauty Product! This DIY Homemade Lip Plumper will change your life!
Check out this recipe for DIY Homemade Lip Plumper using Essential Oils and you may never go back to a Lip Gloss without this added bonus! If you are a beauty products junky like me then you have tried many different products over the years – some you love, and some you don't. Well, I have used a Lip Plumper before, and loved it, so I decided to try and make my own! Well, it worked, and it is absolutely AMAZING! Plus, be sure to check out my other favorite Essential Oil Recipes!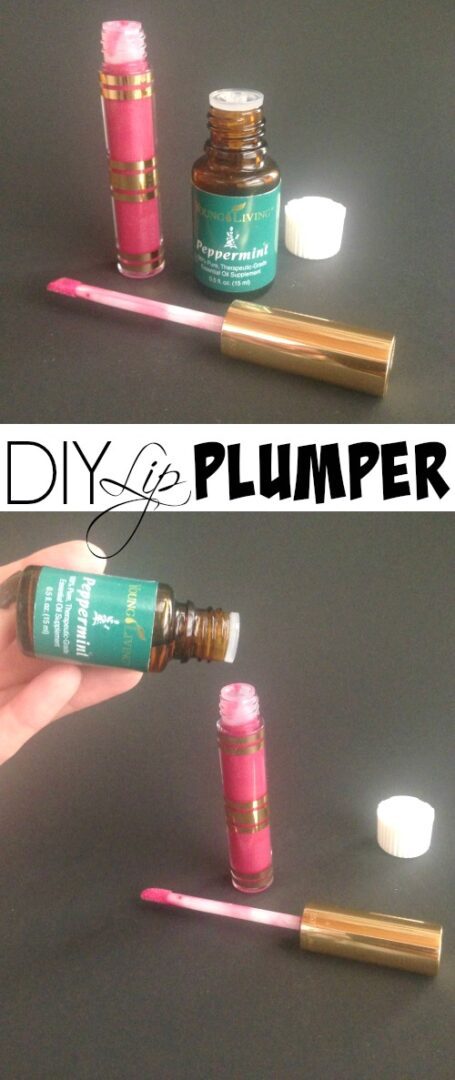 DIY Homemade Lip Plumper
Here's What You Need:
Your Favorite Lip Gloss
Peppermint Essential Oil
Small Jar or Container (.5 oz or 1 oz) – Optional

Directions:
1. Add 1-2 Drops of Peppermint Oil into your favorite Lip Gloss

2. Mix Well

3. Apply as usual!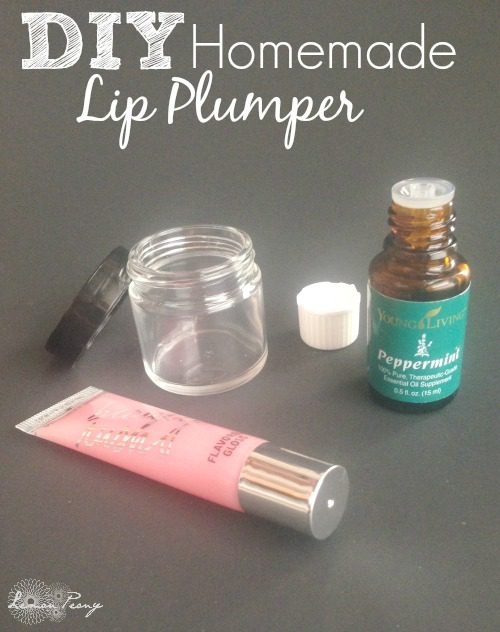 This is SUPER SIMPLE and gives great results! Your lips will feel tingly and look more full. Plus, it even works as a great breath freshener!
If you are using this as a gift idea, then just squeeze the lip gloss into a .5 oz or 1 oz glass or plastic jar, add 1-2 drops of Peppermint Oil, and Mix well! Since Peppermint Oil is not a Citrus Oil, it is okay to use plastic jars for this recipe. This would make an AWESOME Cheap Gift Idea for Friends for Christmas or Birthdays! If you are trying to make small gifts or use small containers, just squeeze the lip gloss into a bowl, add your 1-2 drops of peppermint (I added 2 drops for a full tube of lip gloss) and then divide the Lip Plumper into several smaller jars!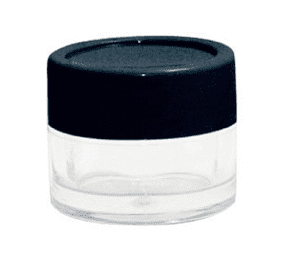 Get this 12-Pack of Acrylic Jars at Amazon for only $7.95! Plus, receive Free 2-day Shipping if you have Amazon Prime, or get Free Super Saver Shipping on orders of $35 or more!
My all-time favorite lip gloss is Victorias Secret's Beauty Rush "Candy Baby". I love the smell and that it has a lot of shine without any glitter! It does not clump or stick to my lips! Plus, it has worked perfectly with this Peppermint Oil as a Lip Plumper!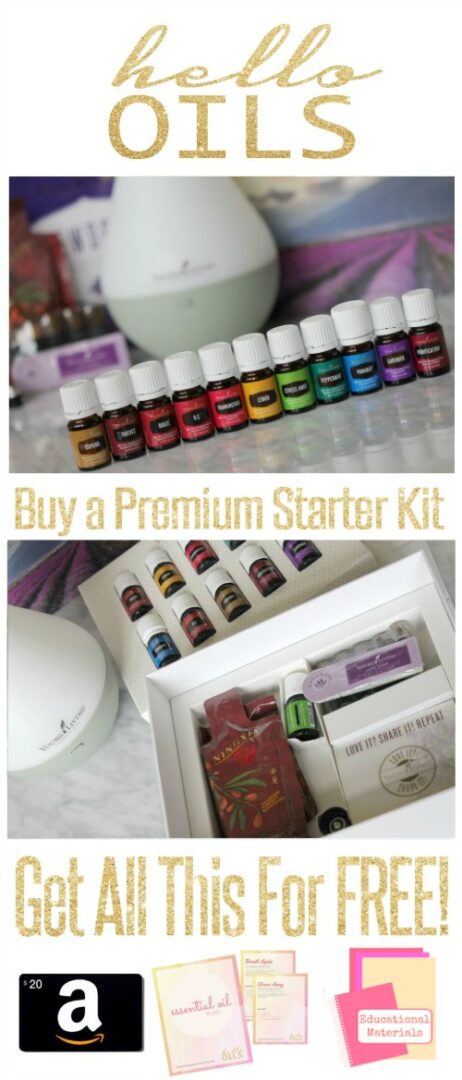 I have been using Young Living Essential Oils for over 18 months now. It is amazing the difference I have seen in me and my family since we started using Young Living Essential Oils.
Because I love these oils so much, I have an AWESOME Deal on the Young Living Essential Oils Premium Starter Kit to share with you! The Premium Starter Kit Includes 10 Bottles of Essential Oils in the Everyday Oils Kit + a Bonus bottle of Stress Away Oil in your Wholesale Membership Package. That's a total of 11 bottles of essential oils to try! Plus, you will also receive the Diffuser, Samples of NingXia Red, Starter Guides and more! Read More Here!
You can also check out some of my Frequently Asked Questions about Essential Oils.

Visit Julie Story's profile on Pinterest.


Disclaimer: These statements have not been evaluated by the Food and Drug Administration. This information is not intended to diagnose, treat, cure, or prevent any disease. The information on this site is not intended or implied to be a substitute for professional medical advice, diagnosis or treatment. Please confirm any information obtained from or through this web site with other sources, and review all information regarding any medical condition or treatment with your physician. Never disregard professional medical advice or delay seeking medical treatment because of something you have read on this website.
Pricing subject to Change at any time. Please make sure you check the current price on Amazon.com before purchasing.