Essential Oils for St. Patrick's Day!
Essential Oils for St. Patrick's Day! It's a green theme of oils for health and wellness and how these bottles of gold and support your family health daily.
I love ALL things holiday and FUN, so I thought I would do a green theme round-up of my favorite Essential Oils for St. Patrick's Day!
Pull out all of the stops this year and get in the St. Patrick's Day Spirit with these green labeled Essential Oils and fall in love with these bottles of gold for so many different reasons! Plus, here are even more Essential Oil Recipes and DIY Ideas!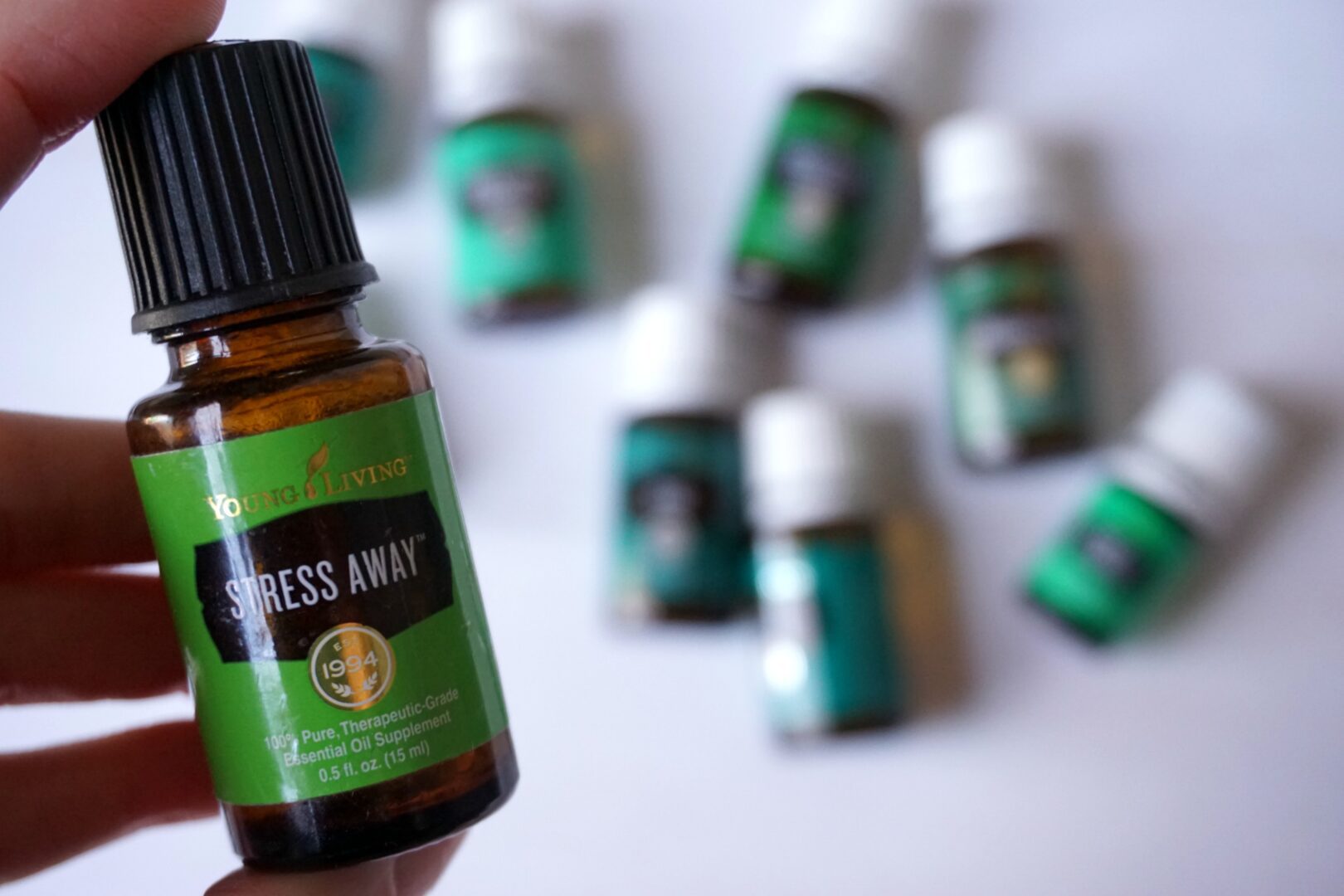 Stress Away Essential Oil
This little bottle does exactly what the name says… Stress Away is a great option to keep in your purse or on-the-go for those unexpected life events that try to trip you up. Just roll on or apply to the back of your neck, wrists, and chest for calming and soothing.
You can also diffuser this oil around you home, or put some on a cotton ball and place it in the air vent of your car to create a calming environment. Also great for kids if they are having a test or need some extra support away from the home!
Peace & Calming Essential Oil
Peace & Calming is a blend of Ylang Ylang, Orange, Tangerine, Patchouli, and Blue Tansy. This is an AWESOME oil to diffuse at night to create a relaxing environment.
If you are looking for extra sleep support, you can diffuse at night or apply to the bottom of feet before bed as part of your bedtime routine. Perfect for the whole family! This oil is also a great addition to an Epsom Salt Bath to help calm your body at the end of the day – just add 4-5 drops to 1 cup of Epsom Salt!
Dragon Time Essential Oil
Dragon Time is the PERFECT oil for that time of the month when you really just feel like a dragon. This oil is AMAZING to diffuse or inhale directly during cycles of moodiness for a stabilizing boost of sweet fragrance. You can also apply it directly to the abdomen under the belly button or the lower back for extra support and relief.
This is one of my monthly go-to oils that I keep a roller ball on and keep it in my purse. You just never know when the dragon is going to attack. 😉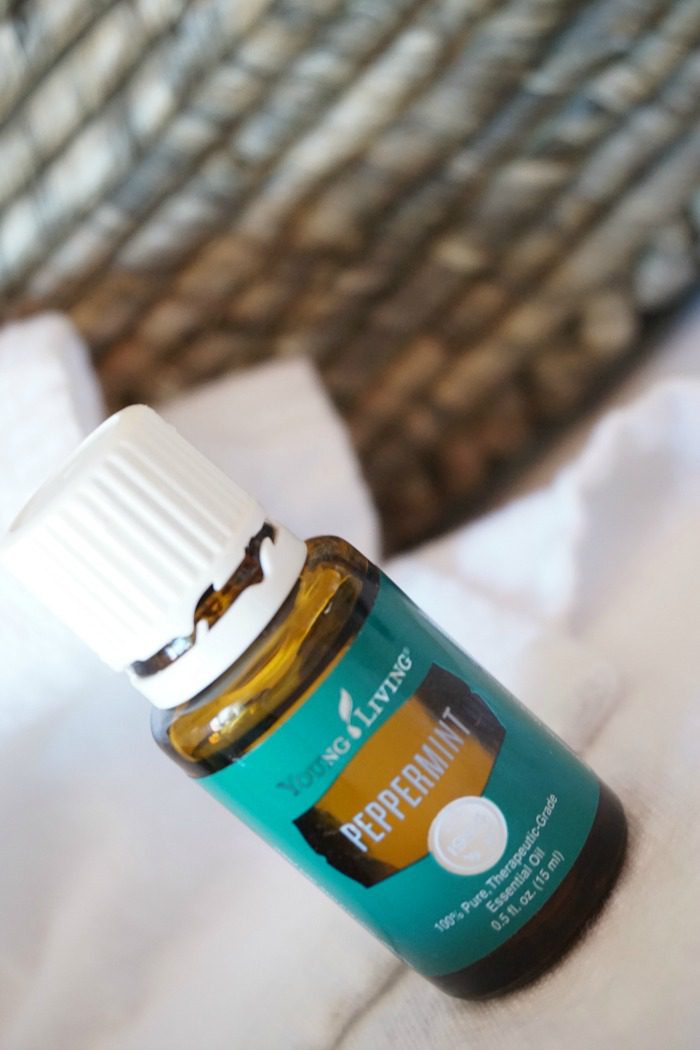 Peppermint Essential Oil
Peppermint is a great oil for SO. MANY. DIFFERENT. THINGS. It's is really almost as versatile as Lavender because it supports so many different body systems to help with daily wellness. If your day is dragging, you can diffuse this oil or apply it to your head and neck for a refreshing aroma that will give you a boost of positivity! You can also use it for seasonal wellness with Lavender and Lemon!
Don't forget about belly support. Rub it in a circle around your belly button when you are needing extra belly support after a large meal or traveling. Peppermint is also a great oil for muscle support. Add it to a carrier oil or V-6 for a refreshing post-workout massage!
Here are some of my other favorite ways to use Peppermint Essential Oil!
Spearmint Essential Oil
Spearmint is similar to Peppermint Essential Oil but is milder. It is characterized by an invigorating fragrance that is uplifting and calming. Spearmint is also a great oil to help with tummy support.
Eucalyptus Radiata Essential Oil
Eucalyptus Radiata Essential oil is loved for its fresh, clean aroma. You can diffuse it for respiratory support during the winter and spring or you can add it to one of my favorite Chest Rub Recipes and apply it directly to your neck, chest, and spine.
You can also add 5-10 drops on a warm, damp washcloth and place it in the shower just out of direct contact with the water before showering to create a cooling, Eucalyptus-infused steam DIY Spa!
Eucalyptus Globulus Essential Oil
Eucalyptus Globulus is very similar to Eucalyptus Radiata. It is popular for personal care products and spa treatments. This AMAZING oil can be found in the Breathe Again Roll-On and R.C. It's perfect to diffuse if you are wanting a refreshing atmosphere or in a room to study, meditate, or exercise.
Both of the Eucalyptus oils are GREAT for massages. Just add them to V-6 or your favorite carrier oil and rub those muscles down after a long workout (or a long day at work). You can also add this to the chest rub I mentioned above and apply to your feet, spine, or chest.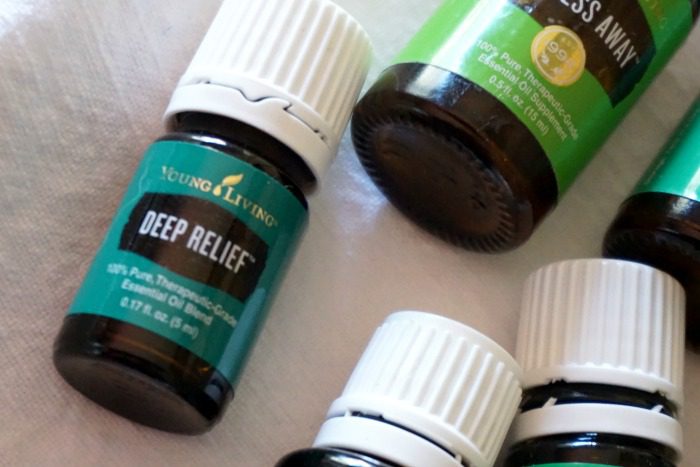 Deep Relief Essential Oil
Deep Relief is a blend of all of your favorite oils that help to provide muscle support like Peppermint, Wintergreen, Dorado Azul, and Helichrysum. It's perfect for a fast-paced lifestyle or if you are at the gym and staying busy during your regular, daily routine.
Because of the oils in this blend, it is uplifting an refreshing. This is also available in a roll-on so that it's easy to carry with you and convenient to use directly on your body.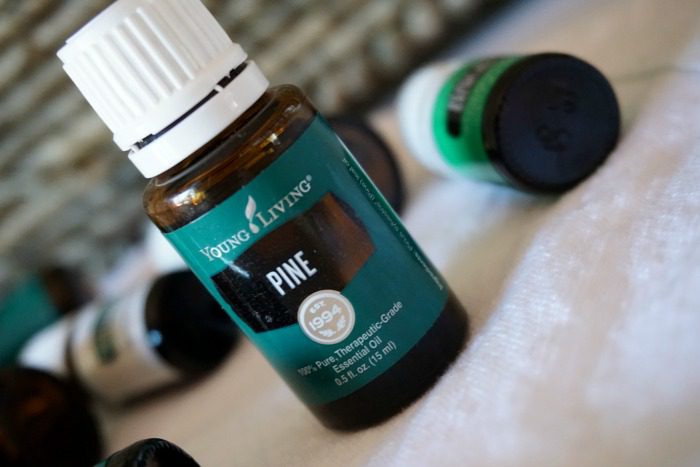 Pine Essential Oil
This oil has a refreshing and empowering aroma. You can diffuse this oil if you are wanting to provide a calming atmosphere and scent. This is also a great oil to add scent to your Thieves Household Cleaner for a fresh smell!

SO FUN! Who knew such a variety of "green oils" could do SO MUCH! They really are the gold pot at the end of a RAINBOW!! Which are your favorite oils, and which ones do you need to try?!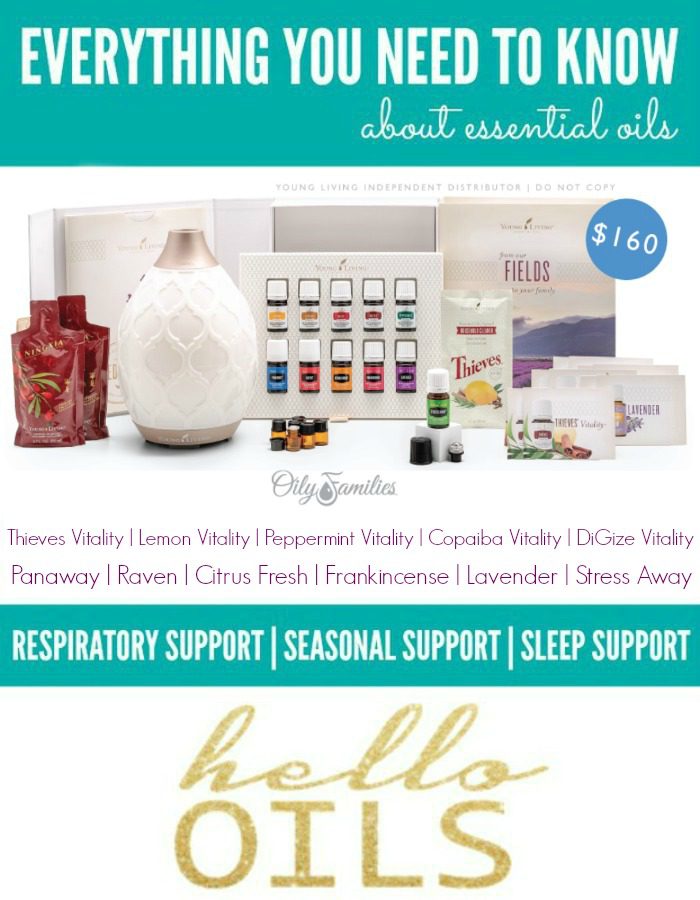 When it comes to using Essential Oils, keep in mind that I only recommend using Young Living Essential Oils.
Why?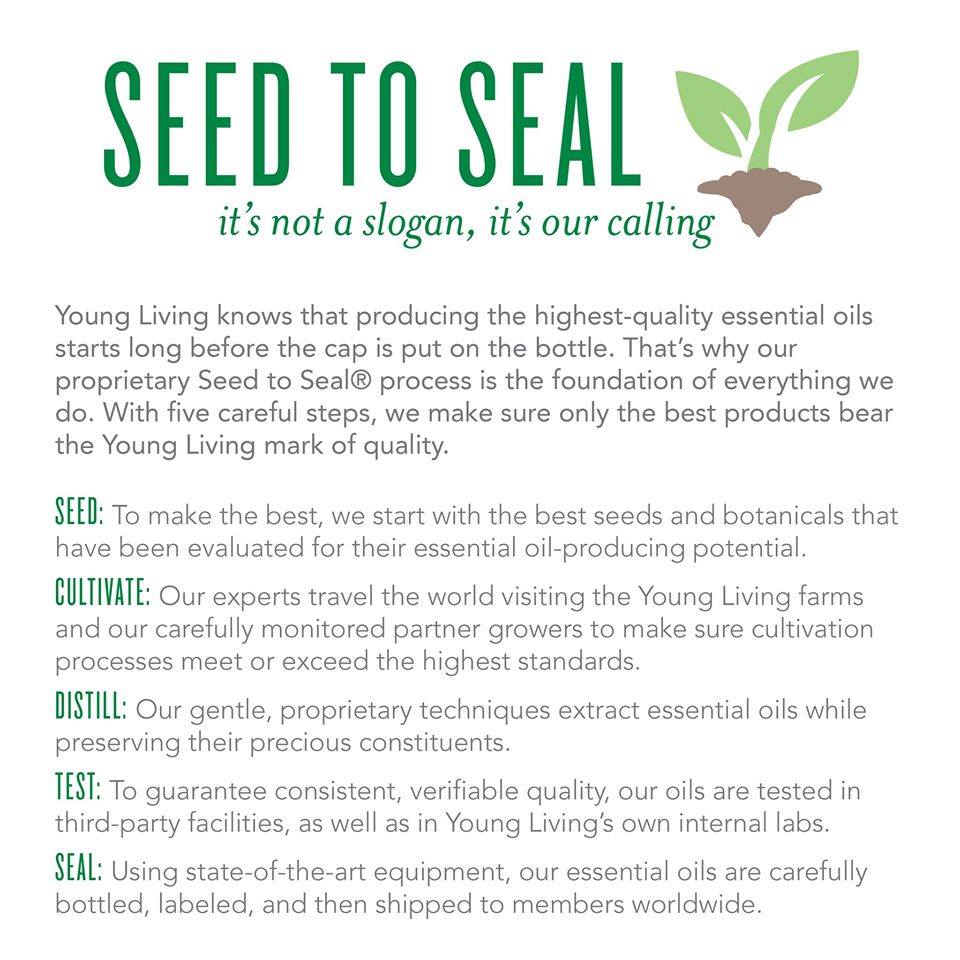 1) Young Living Essential Oils are Therapeutic Grade Essential Oils with the backing of the Young Living Seed to Seal Process. That means that their oils are tested time and time to be sure that you are given 100% pure oil and that it is from the best organic and natural sourcing. (Did you know that to be considered a "pure" oil at the local whole foods market or super store that it only has to have 5% of the actual oil?! This is SO bad for you because you do not know what else is actually in the bottle. Plus, you do not know under what conditions the oil has been sourced or obtained.) SO SCARY! This is why I only use Young Living Essential Oils in any of the DIYs or Homemade products I make.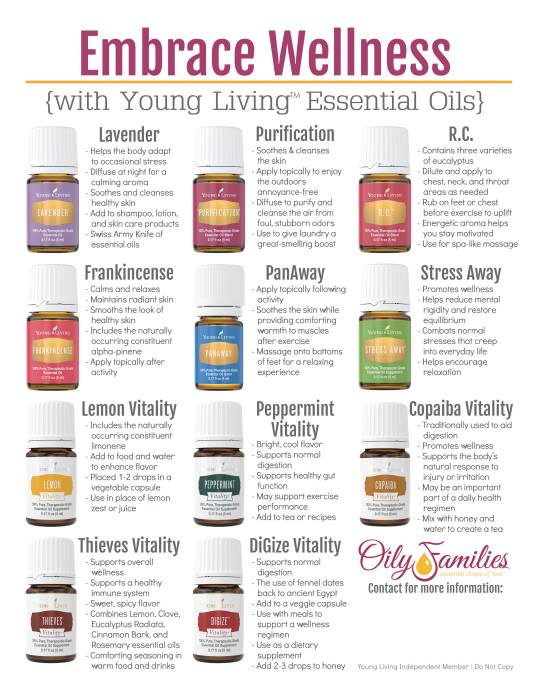 2) Young Living Essential Oils offer so many health and wellness properties in each oil for sleep support, wellness support, muscle support, respiratory support, body support and more. There are SO many oils that you really can say "yep, there's an oil for that".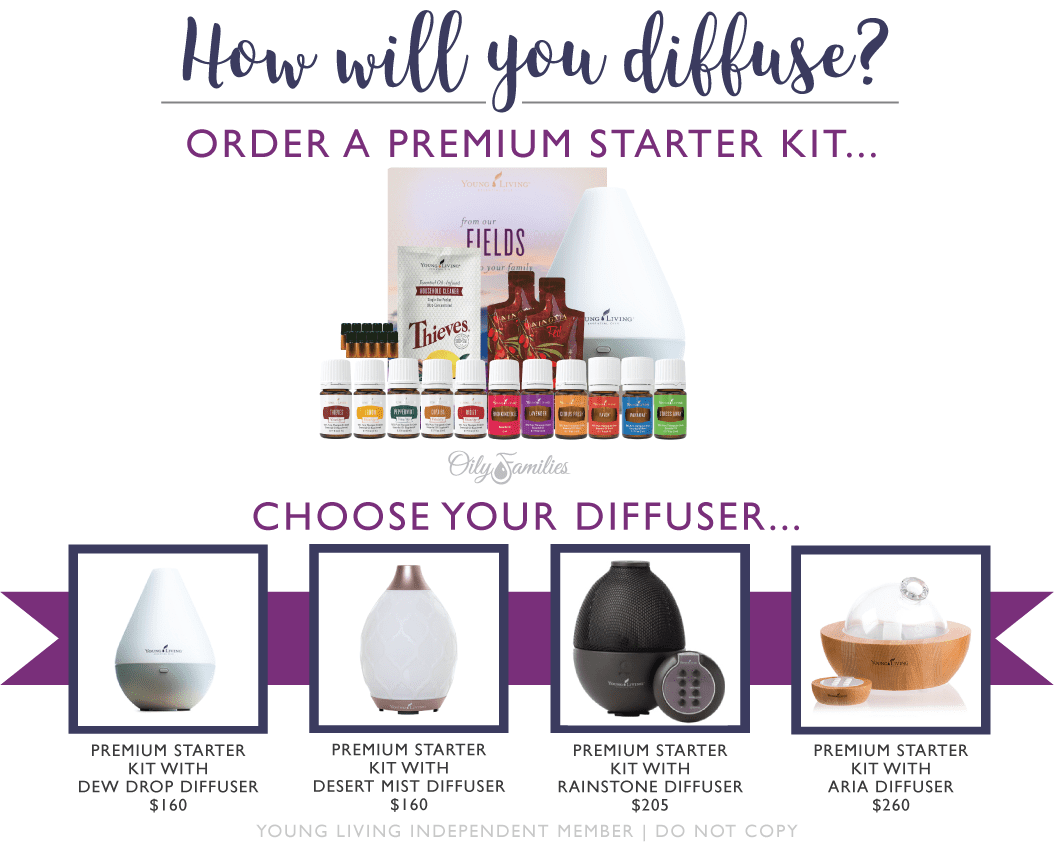 3) Young Living has a HUGE VALUE Premium Starter Kit to get you started with 11 of these AMAZING oils + a DIFFUSER! This is OVER a $300 value and you get it for only $160! It's a great way to get started on this journey of health and wellness! Message me for more info about how to get a FREE AMAZON Gift Card and MORE when you sign up!!
If you have ANY QUESTIONS about Essential Oils or Young Living, or How to Sign Up for the Starter Kit, I would LOVE to help you! Please use this form to email me and let me know how I can help you get started! I LOVE talking about this stuff and would be thrilled to help you!
You can also sign up for this FREE Essential Oils E-Course!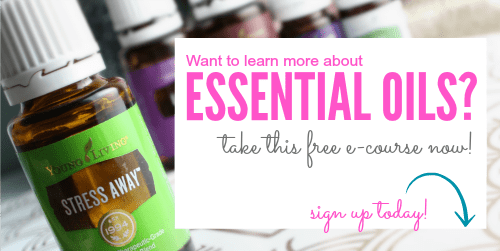 Disclaimer: These statements have not been evaluated by the Food and Drug Administration. This information is not intended to diagnose, treat, cure, or prevent any disease. The information on this site is not intended or implied to be a substitute for professional medical advice, diagnosis or treatment. Please confirm any information obtained from or through this web site with other sources, and review all information regarding any medical condition or treatment with your physician. Never disregard professional medical advice or delay seeking medical treatment because of something you have read on this website.
Pricing subject to Change at any time. Please make sure you check the current price on Amazon.com before purchasing.