DIY All Natural Essential Oils Chest Rub!
Here's an Easy Homemade DIY All Natural Essential Oils Chest Rub using Eucalyptus Oil, Peppermint, and Lavender Essential Oils. Love this DIY Easy Recipe.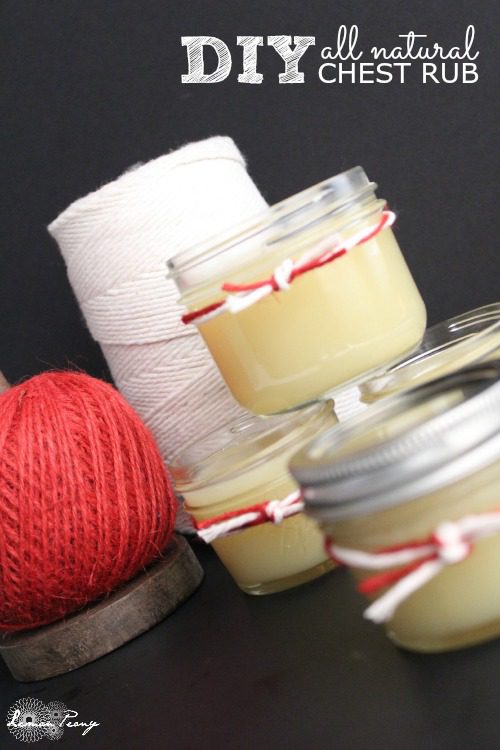 Here is a DIY All Natural Essential Oils Chest Rub to use all Fall and Winter long!
I love this DIY All Natural Essential Oils Chest Rub. I have already used this several times in the past week, and on the kids that I nanny for! This Homemade Chest Rub is super easy to make, and it smells great!
Plus, here are even more Easy DIY Recipes with Essential Oils!
DIY All Natural Chest Rub Recipe
Here's What You Need:
3 Tablespoons Coconut Oil
2 Tablespoons Shea Butter
1 Tablespoon Beeswax
10 Drops of Eucalyptus Oil
10 Drops of Peppermint Oil
5 Drops Lavender

Directions:
Melt the Coconut Oil, Shay Butter, and Beeswax completely in a Double Boiler on medium heat.
Remove from heat and let cool for 5 minutes.
Add in Essential Oils and pour into desired jars.
Let cool for 2 hours or overnight.
Simple Recipe: Here is a quick and easy recipe that doesn't require any cooking for when you are in a hurry or need this ASAP! 1 Tablespoon Coconut Oil 5 Drops Eucalyptus Oil 5 Drops Peppermint 3 Drops Lavender Mix Well in a glass jar, use, and enjoy!
Here are the ingredients I used to make this! Get these at Amazon and receive Free 2-day Shipping if you have Amazon Prime, or get Free Super Saver Shipping on orders of $35 or more!
Get the Nature's Way Extra Virgin Organic Coconut Oil – this is available in 16 or 32 ounces! You can also get the Essential Depot Organic Shea Butter in 16 or 32 Ounces! Finally, don't forget the Beeswax Pellets!

Also, be sure to check out the 1 Ounce Glass Jars, or 2 Ounce Glass Jars for storing your Essential Oil Vapor Rub! These are great for all kinds of Essential Oil Recipes!
I love having these ingredients on hand for some of my favorite All Natural Recipes!
Use this rub on the chest, back, or apply it to feet with socks! .
This is a great recipe for kids because it is always smart to use a carrier oil when applying essential oils on children. Just apply this recipe to the bottom of their feet and then put on socks! It's a simple and easy way to use Essential Oils on your kids!
If you have ANY QUESTIONS about Essential Oils or Young Living, or How to Sign Up for the Starter Kit, I would LOVE to help you! Please use this form to email me and let me know how I can help you get started! I would be more than happy to help you.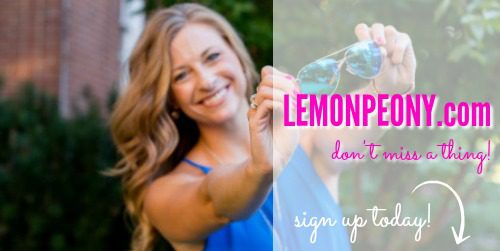 Join LemonPeony on Pinterest!.


Pricing subject to Change at any time. Please make sure you check the current price on Amazon.com before purchasing.
Disclaimer: These statements have not been evaluated by the Food and Drug Administration. This information is not intended to diagnose, treat, cure, or prevent any disease. The information on this site is not intended or implied to be a substitute for professional medical advice, diagnosis or treatment. Please confirm any information obtained from or through this web site with other sources, and review all information regarding any medical condition or treatment with your physician. Never disregard professional medical advice or delay seeking medical treatment because of something you have read on this website.