Floral Kimono Jackets | Summer Fashion for Women!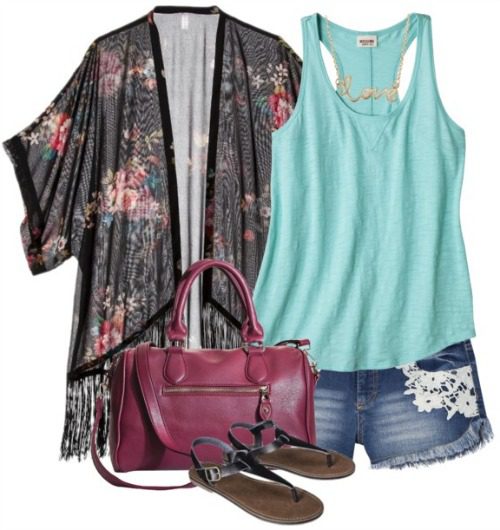 Here are some cute, and cheap, Floral Kimono Jackets to check out if you are looking for Kimono Jackets for this seasons Summer Fashion for Women!
I have been wanting a Floral Kimono Jackets to wear over dresses and with tank tops, so when I found these Floral Kimono Jackets for Women at Target I got really excited! This is an adorable outfit that you can get at Target – I especially love the Kimono Jacket and Lace Detail Denim Shorts! Pair these together for a summertime outfit, or create your own look with one or both of these items!
Keep in mind that you will receive FREE Shipping on orders of $50 or more! Plus, take advantage of the Buy 1 Get 1 50% off sale going on NOW for Clothing, Shoes, and Accessories!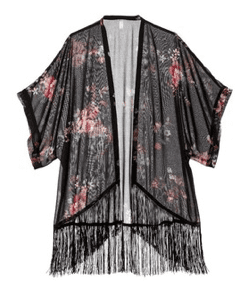 Grab the Kimono Jacket from Target for only $19.99! There are 2 colors to choose from, and right now they are B1G1 50% off! That means you could get both colors for $30! These Kimono Jackets are adorable with Maxi Dresses, Tank Tops and Shorts, or Tanks and Cropped pants! They are so versatile and you can wear them with many different outfits! Definitely a great piece to have in your wardrobe!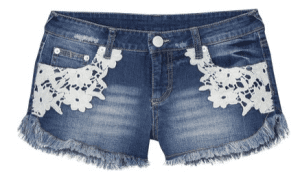 You can get this pair of Lace Detail Denim Shorts for $19.99! These are super cute for summer, and I love that there is just a little lace on the pockets!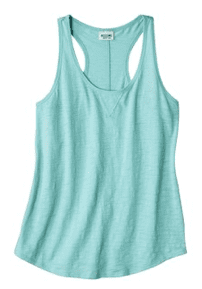 I think this Teal Racerback Tank goes great with this Kimono Jacket and the Lace Shorts! You can get these tanks for only $10 at Target! There are 11 different colors to choose from, so get your favorites now! Remember, these are B1G1 50% off, which means you could get 2 for $15, or $7.50 Each!
Pick up this Burgundy Satchel Handbag for only $34.98, down from $49.99! This is on clearance for 30% off! This purse has a removable strap, and I love the pop of color!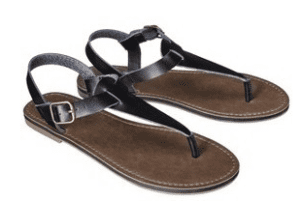 Pair this outfit with a pair of Black Sandals or Wedges to dress it up! There are many different sandals available at Target – and right now they are B1G1 50% off! Shop now for your favorite Women's Sandals or get this pair for only $19.99!
Finally, complete the look with this Gold Love Necklace! Perfect for summer or wear it all year long! This necklace would also make a great gift for one of your friends! Get this now for $16.99! If you buy it with another item (like the $19.99 pair of shoes), it means you pay only $8.50)!!
If you want the entire look, get the Kimono Jacket, Lace Detail Shorts, TWO Racerback Tanks, a Pair of Sandals ($19.99), and the Love Necklace for around $73 + FREE SHIPPING! 
Go ahead and add in the purse since it is on clearance, and you have an adorable outfit for the summer! The best part is, most of these items will work as a transition piece into the Fall too!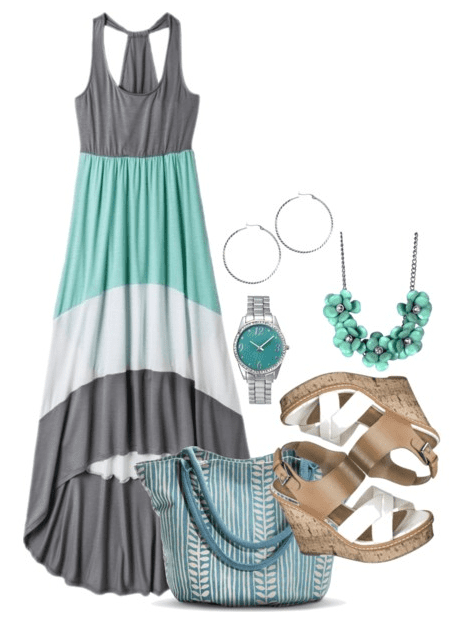 For another great look, check out this Mint Green Summer Fashion Look for Women! Plus, be sure to check out all of the Styles and Trends for more great looks!
What are your favorite pieces in this outfit, and how would you wear this Kimono Jacket?!
Visit Julie Story's profile on Pinterest.


Posted by Julie Story. This post may contain affiliate links.