Mint Green Summer Fashion for Women!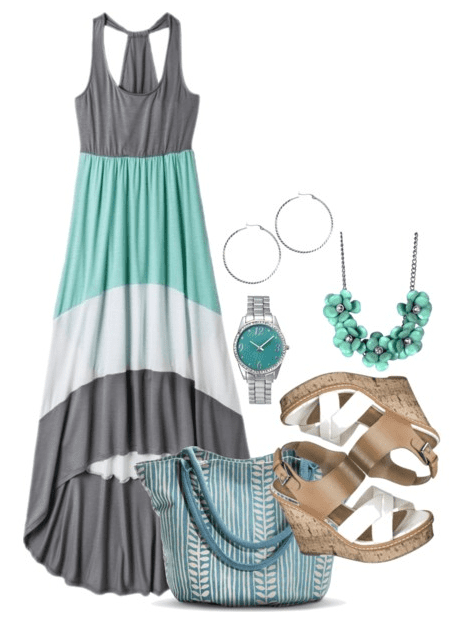 Check out this Mint Green Summer Fashion for Women!
If you like playing around with trendy colors, here is some Mint Green Summer Fashion you will love! Try these pieces to add a pop of color to your Summer Outfits! Mint and Coral are my two favorite colors this Summer, and there are so many adorable fashion trends!
Don't forget you will receive FREE Shipping at Target on orders of $50 or more! Plus, Clothing, Shoes, and Accessories are Buy 1 Get 1 50% off right now!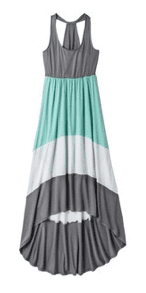 Get this fun High-low Colorblock Dress for only $27.99! This is available in several colors, but I like this Mint Green, Gray, and White dress the best! Perfect for a special occasion, and comfortable enough to wear while you run errands!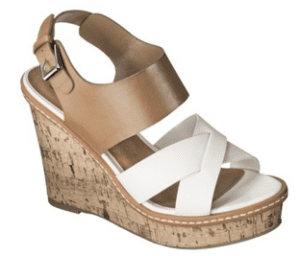 I love this pair of Paulette Wedge Sandals at Target starting at $20.98! These are fun to dress up or wear casual. Because they are neutral, you can wear them all summer long with many different outfits – dresses, shorts, and jeans!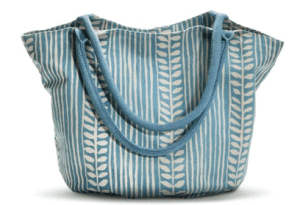 Pick up this Canvas Leaf Striped Bucketbag for only $29.99! This is super cute for Summer, and would also make a great gift for one of your friends! This item is not sold in stores, so order now while Clothing, Shoes, and Accessories are B1G1 50% off!
If you are looking for cute accessories, get this Boyfriend Watch in Silver for only $8.48, down from $16.99! This is on sale for 50% off right now! Get yours while it is still available!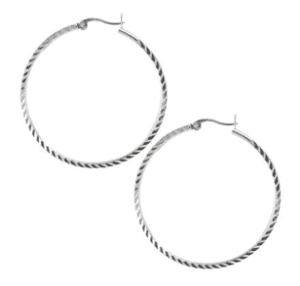 I am a fan of simple earrings, which is why I think these Thin Round Hoop Earrings are great for Summer! Get these now for $19.99!
Finally, check out this awesome Mint Green Statement Necklace for $16.99! It is a great addition to this outfit, and you can also wear it with Coral, Black, Gold, Cream, or Yellow (just to name a few)!
Mix and match your favorites now to take advantage of the Buy 1 Get 1 50% off sale!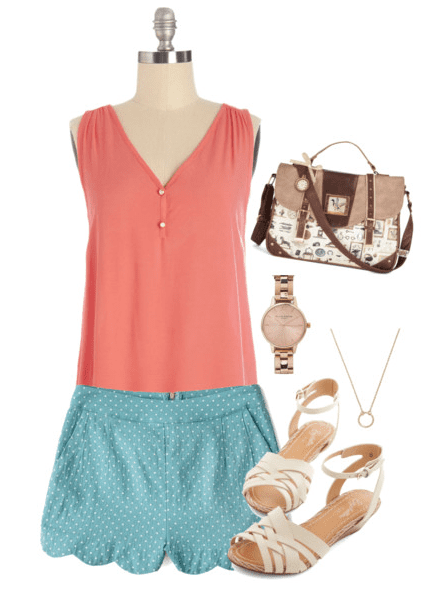 Plus, be sure to check out this Vintage Summer Outfit for a Mix of Coral, cream, and Blue!
I am loving the Summer Fashion available for women this season! Check out all of the Summer Styles now, including looks for the 4th of July!!
What are some of your favorite fashion trends this year?
Visit Julie Story's profile on Pinterest.


Posted by Julie Story. This post may contain affiliate links.