Healthy Grapefruit Snack!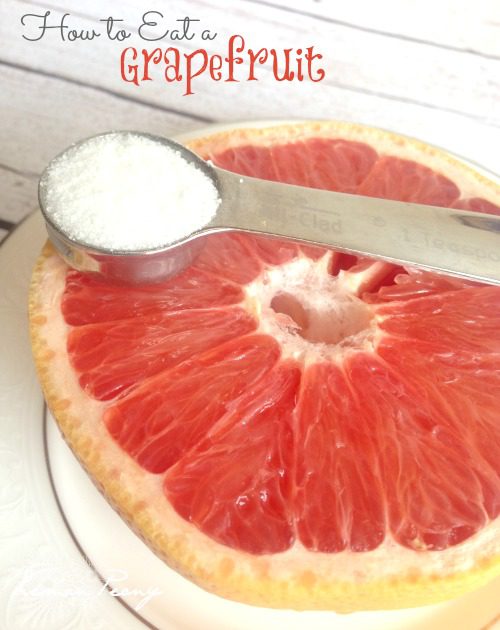 If you are looking for a delicious snack that is healthy and refreshing, keep this Healthy Grapefruit Snack in mind!
I am actually a new grapefruit fan. Growing up I never really cared much for grapefruits, but now I love them! I guess I am a new fan because I discovered this Healthy Grapefruit Snack that is delicious! Plus, I never realized that grapefruits are so good for you! They are even known as one of the world's healthiest foods! Grapefruits can help curb hunger so that you want to eat less, and they are also very heart friendly because they have a high level of antioxidants!
Here are some simple tips and tricks for How to Eat a Grapefruit!! I am on a grapefruit kick right now and eat them all of the time! Just add a little sugar for a delicious and refreshing treat! You can eat these for breakfast, lunch, dinner, dessert, or snack!

Here What You Need:
1 Grapefruit cut in half
1 Teaspoon of Sugar
Small spoon

*just put the other half of your grapefruit in the fridge for later!

Directions:
Sprinkle the Sugar on the grapefruit if you are looking for a sweet treat and to take some of the tart out of the grapefruit.

*Did you know that one teaspoon of sugar has only 16 calories!?

Put your spoon into one section of the grapefruit and pull out one triangle section at a time.

Continue around the entire grapefruit and it should be super easy to eat!
When you are finished, you can either drink the juice straight from the grapefruit or squeeze it into a cup!
It is crazy to me that a teaspoon of sugar only has 16 calories and can make such a difference! Plus, now that I enjoy eating grapefruits, I can even eat them without any sugar!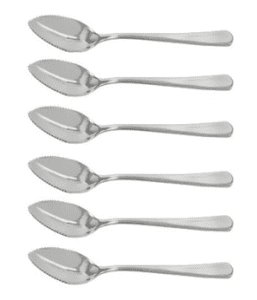 Did you know that you can get Grapefruit Spoons? I don't actually have any of these, but this is a fun idea! Pick up this set of 6 for only $8.75! Receive Free Shipping with Amazon Prime, or Free Super Saver Shipping on orders of $35 or more!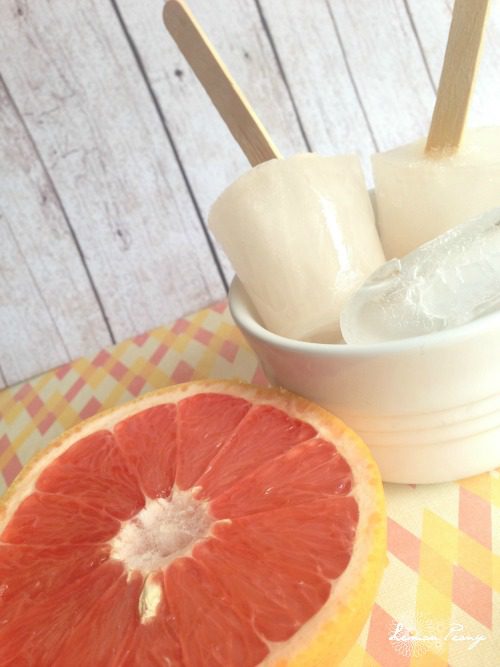 Also, be sure to check out these Homemade Ice Pops for another delicious and healthy snack!
Pricing subject to Change at any time. Please make sure you check the current price on Amazon.com before purchasing.
Posted by Julie Story. This post may contain affiliate links.