Holiday Nails | Christmas and New Years Eve!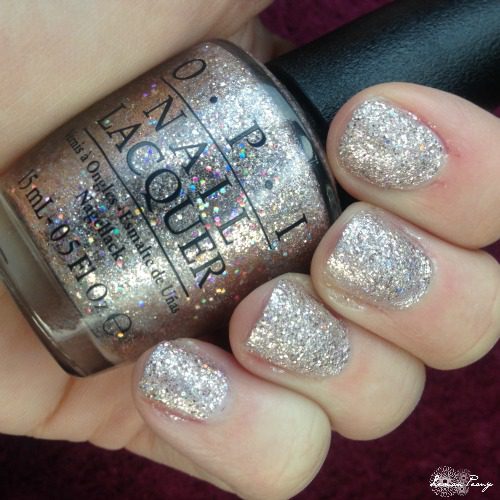 There is just something about Holiday Nails that seems to make every outfit come together!
Holiday Nails for Christmas and New Years Eve! Pick your color for each or just keep the same color for both! This year I am going with OPI Ce-Less-Tial is More! Glitter and gold are my go-to accessories this year – which means I really LOVE this nail color! There is just something about having my nails done that makes me feel all put together. I could wear a t-shirt and sweatpants and still feel ready-to-go if my nails are done! It's one of my favorite things about being a girl and expressing my style! I love that I can add sparkle and shine and it's totally fine :)! What are some of your favorite holiday styles and trends this year?!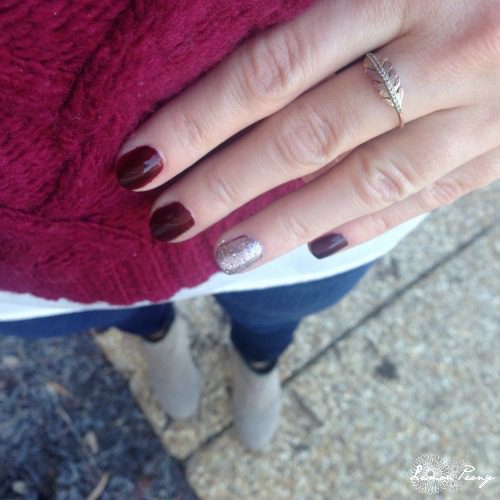 Last week I used a dark burgundy (Guys and Galaxies) on my fingers and then the OPI Ce-Less-Tial is More on my ring fingers! These bottles are only about $7 each on Amazon with FREE Shipping! That is a better deal than I paid in the store! Order these now for the New Year (they might even get here by New Year's Eve)!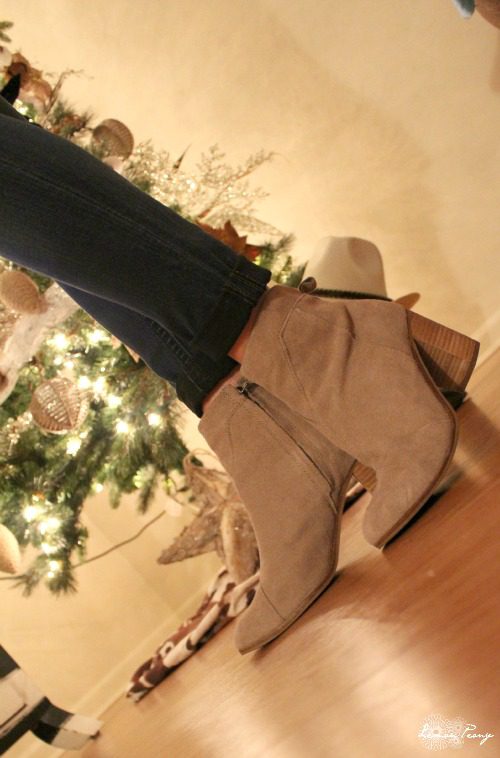 I paired my holiday nails with one of my favorite chunky sweaters and a blouse tank under the sweater for a layered look! Plus, these Toms Ankle Boots are my go-to this season for my favorite trendy style! I love that they go with everything since the color is neutral!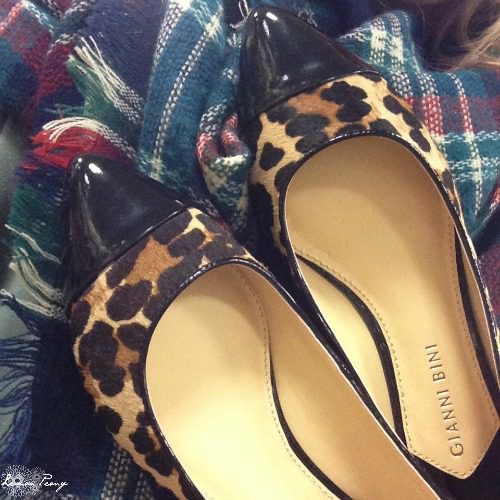 Also, check out these Gianni Bini flats! I've been looking for some flat shoes to wear to the office that would go with any outfit! I love these leopard print shoes with the black patent toes! Pair these with black pants for the office or skinny jeans and a blazer!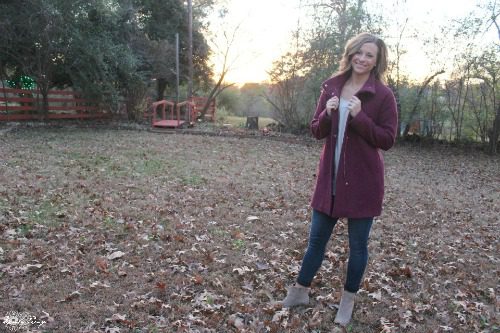 Shop these looks now and be sure to check out even more of my favorite fashion trends! I am loving this Burgundy Coat and Michael Kors Watch outfit for all winter long!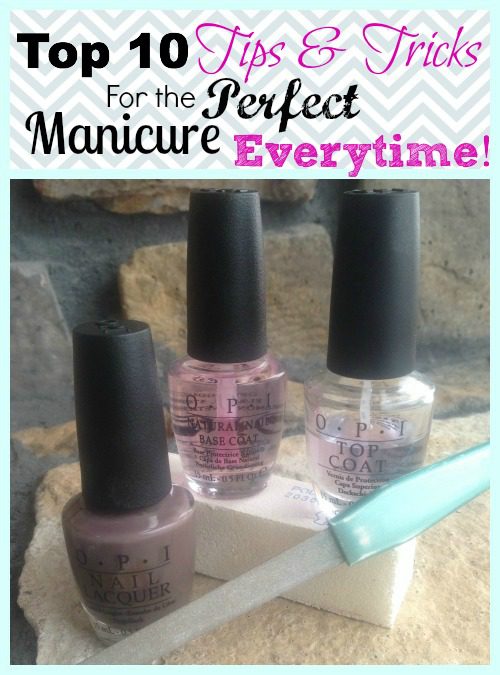 Plus, here are my favorite Nail Tips for the perfect manicure and pedicure!

Visit Julie Story's profile on Pinterest.


Pricing subject to Change at any time. Please make sure you check the current price on Amazon.com before purchasing.