How to Save Money on Nail Polish!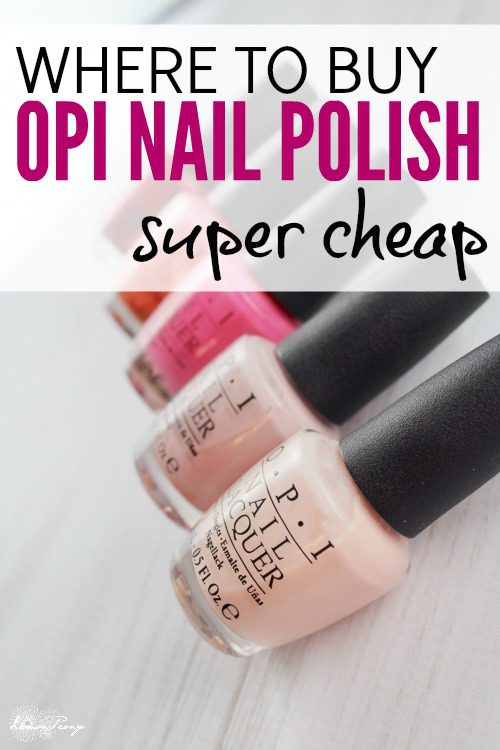 If you love trying new nail colors, this post on How to Save Money on Nail Polish is sure to help you out!
I like to try different colors all of the time, so saving money on nail polish is super important to me. If you love top brands like I do, this is a great way to save money on Nail Polish! Plus, you can check out a huge selection all at one time!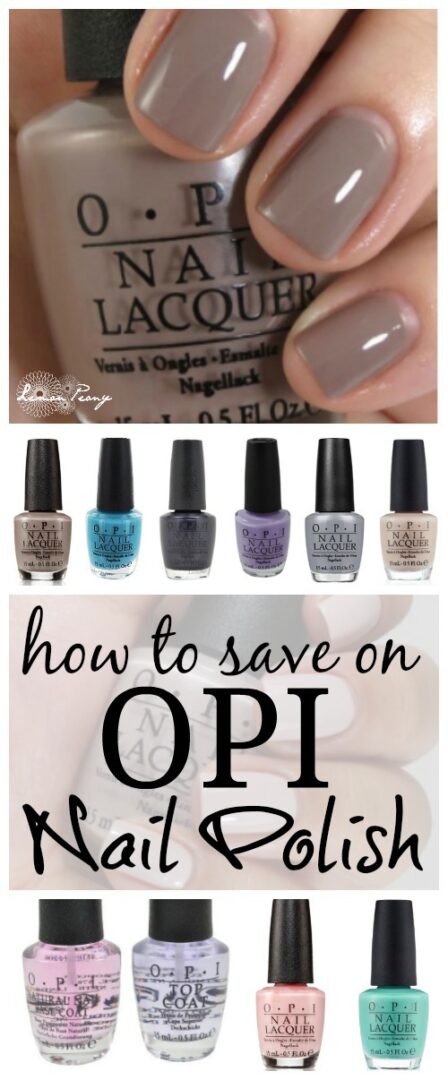 How to Save on Nail Polish
1. Shop on Amazon.
Did you know that you can get OPI Nail Polish and Essie Nail Polish on Amazon?! The colors that you love for almost half the price! Plus, most of the colors at Amazon include FREE Shipping! I have even found some of my all-time favorite colors on Amazon and on sale! That is a great deal considering OPI Nail Polish is $12-14 at the beauty stores around my area.
Here are some of my favorite OPI Nail Colors on Amazon!
Purple/Gray – You Don't Know Jacques
Light Pink – Bubble Bath
Pink/Gray – Don't Bossa Nova Me Around
Purple/Gray – Berlin There Done That
OPI Base Coat & Top Coat
Dark Burgundy – Midnight in Moscow
Dark Plum/Purple – Light My Sapphire
Mint Green – My Dogsled is a Hybrid
OPI Mini All Stars (Set of 10)
2. Use Coupons.
Every week I get a coupon from Ulta in the mail. The minimum I ever see is $3.50 off $10 purchase. This is another way that I get new Nail Polish and save on the retail cost. I can get 1-2 colors and save $3.50 off $10! Not bad saving considering all I had to do was use a coupon. Most of the time they send me coupons in my e-mail too, so I just have to search my mailbox for the savings! Super easy and just another way to save on something I like to buy for myself!
3. Look for sales.
I have also found several colors of OPI Nail Polish that get marked down at the end of a season. Maybe it's the color of the season and they are trying to get new colors for the next season. This is a great time to score 25%-50% off!
Have fun shopping for your favorite colors this season! I am loving the mints, grays, and blues this spring and summer! What are your color trends for 2016?!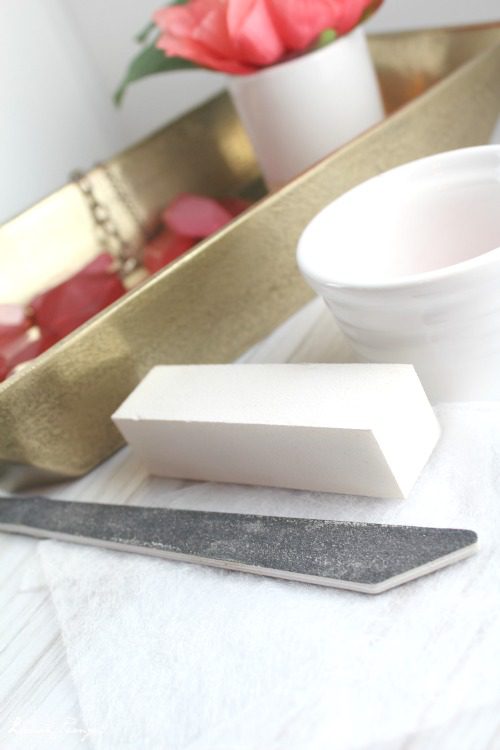 All excited about nail polish now?! Well, be sure to check out my At Home Nail Tips and Tricks for the Perfect Manicure and Pedicure – bring on spring!!

Visit Julie Story's profile on Pinterest.


Pricing subject to Change at any time. Please make sure you check the current price on Amazon.com before purchasing.