7 Nail Hacks for Gel Nails at Home!
This shop for 7 Nail Hacks for Gel Nails at Home has been compensated by Collective Bias, Inc. and its advertiser. All opinions are mine alone. #TargetYourEssence #CollectiveBias
I love going to get manicures and pedicures because they are such a treat and very relaxing. However, I can't always afford to go to the nail salon as often as I would like. Nail salons can  get expensive if, like me, you love having your nails done! I have found that if I follow these steps I can get the same (or better) results at home and save the difference! Here are my top 7 Nail Hacks for Gel Nails at Home!
These tips really work to give yourself an at-home manicure and pedicure that last. Plus, these are great tips to know since next week is Valentine's Day! Follow these 7 Nail Hacks for Gel Nails at Home and the perfect at-home manicure! Plus, be sure to check out even more of my favorite Beauty Posts!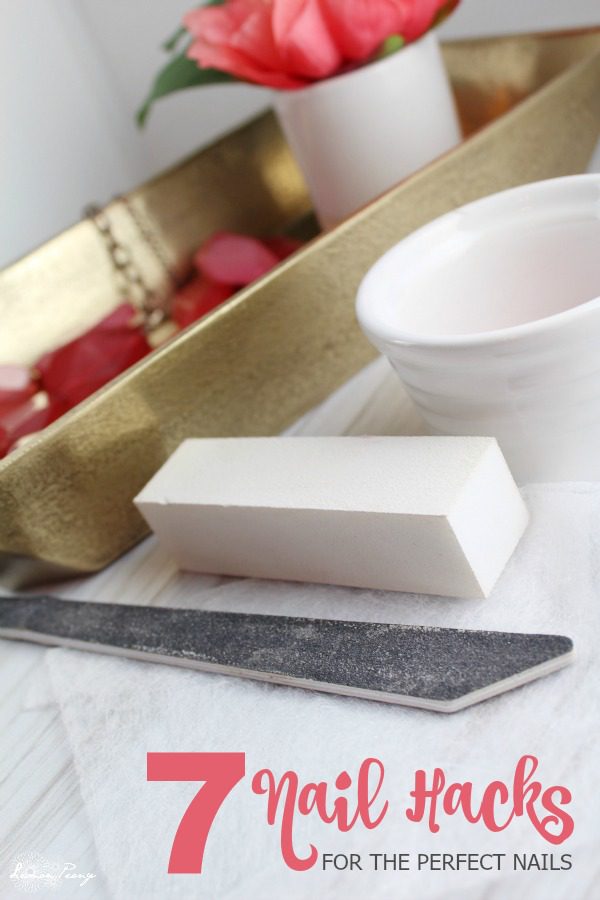 7 Nail Hacks for Gel Nails at Home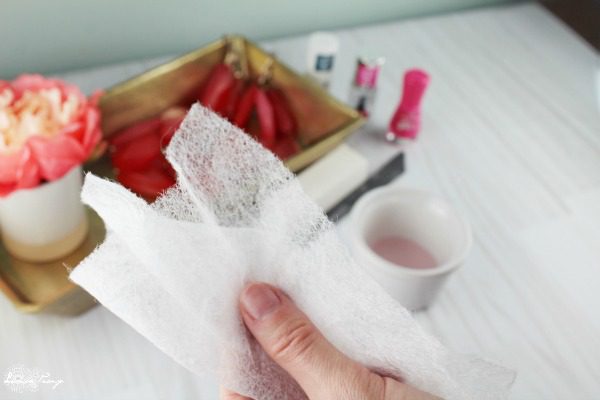 1. Dryer Sheets to Remove Nail Polish.
Who Knew?! This is actually a tip I got from my 90-year-old Grandmother (who gave me my love for all things nail polish and jewelry). YES! If you use used dryer sheets, instead of cotton balls, with nail polish remover your nail polish will come right off!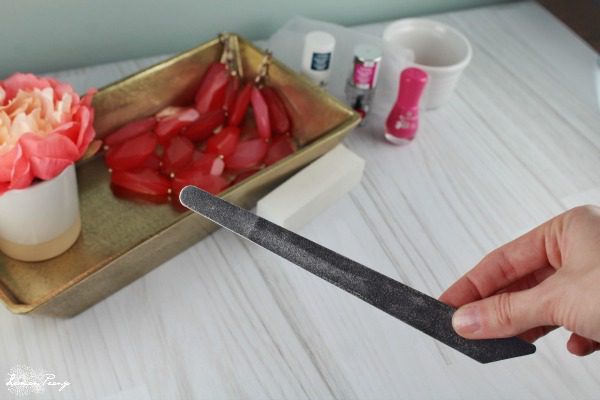 2. File Nails.
When you file your nails be sure to always file them the same way. It may be easier to go back and forth, but it is hurting your nails. Always file your nails the same way to keep healthy nails.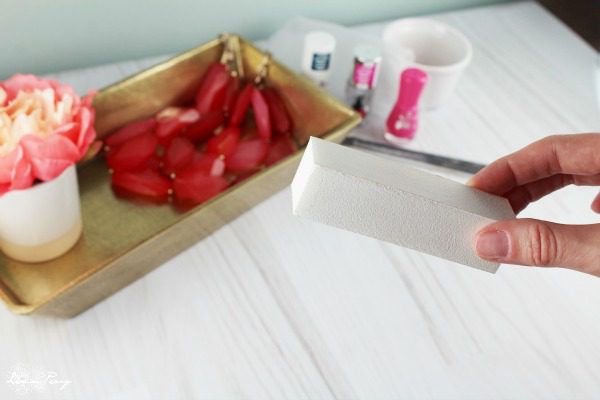 3. Square Buffer.
This is the step that is super important to get your polish to stick around for a while. After you file your nails buff them with a square buffer to prepare them for polish. This is my favorite way to buff my nails, I have tried other tools, but I feel like this one really works best.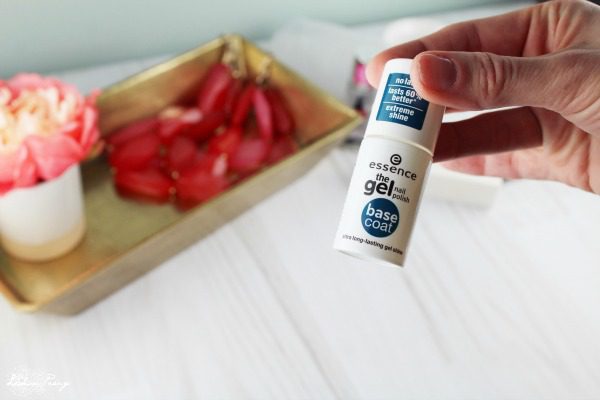 4. Apply the Base Coat.
Wash your nails after you buff them and then apply Essence The Gel Nail Polish Base Coat to dry nails.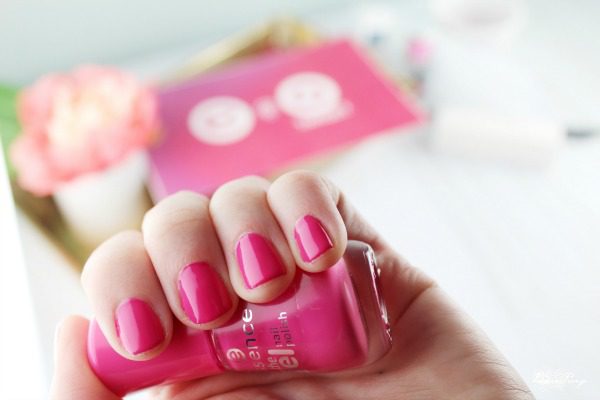 5. Apply your favorite Essence Gel Nail Polish.
Valentine's Day is coming up, so I wanted a pink nail look for Valentine's Day to pamper myself for a special Valentine's Day date with my boyfriend. His birthday is the day before Valentine's Day so I really wanted something special that would last for both occasions!
BONUS: Bright colors are super trendy this year for spring and summer. Bright pink, yellow, orange, green, and blue. I wanted to try the Essence Gel Nail Polish in "lucky" so that I could wear it now for Valentine's Day and still have the color for spring and summer!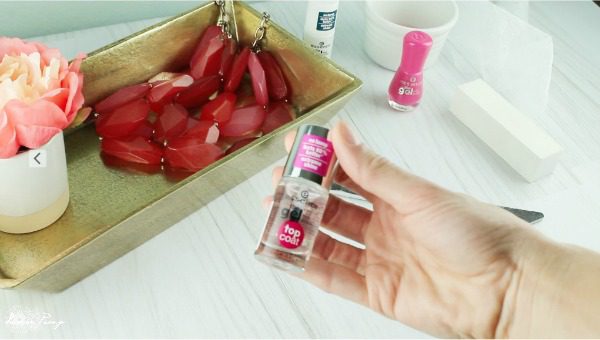 6. Top Coat.
This is a step that you never want to skip. After your color coat is dry be sure to paint on Essence The Gel Nail Polish Top Coat and let dry. If you have any messy nails where the color has smeared or run to your figure, user nail polish remover and a q-tip to remove the extra color on your finger.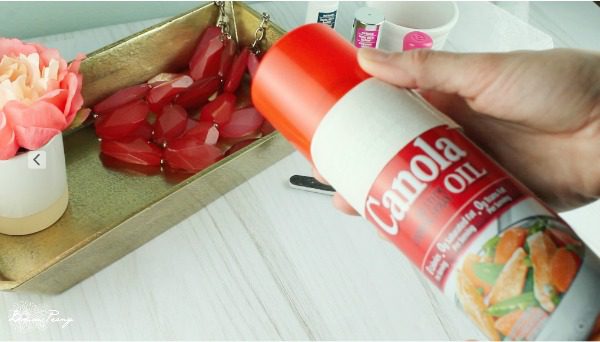 7. Cooking Spray.
You may think I'm crazy, but if I spray my nails with cooking spray after they have dried for a few minutes it helps to set the nail polish, dry my nails faster, and add a nice shine to my nail polish. All I do is spray a little cooking spray on my nails and then wipe them with cotton balls. For me, it is the finishing touch that makes my gel nails set quickly just like Salon Gel Nails!
Watch this video for all of these nail hacks in action! I had so much FUN making this video and I am really loving these Essence products! The Gel Nail Polish applied easily and din't bubble or anything. It had a smooth, shiny finish that so far has lasted well! I am excited to try even more colors for special occasions and events. There is this really pretty mint color available, as well as a coral and a bright red!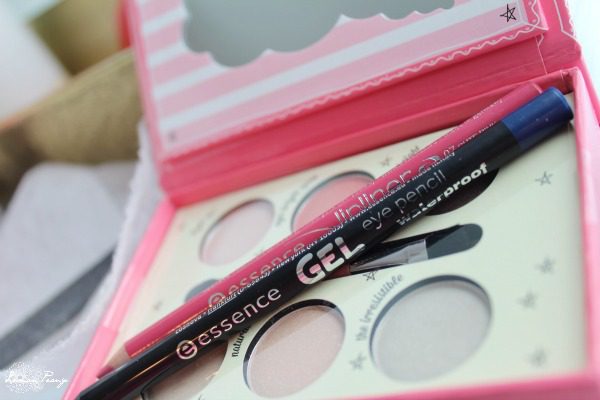 Essence offers many beauty products for nails, eyes, and lips! Now that we have already talked about nails and the Gel Nail Polish, lets talk about some Essence lip and eye products that I'm falling in love with!

I have blue/green eyes, so I was looking for something that would make my eyes POP! I wanted to find colors that would be bright and shimmery for my special holiday weekend! I found this Essence "How to Make Bright Eyes" make-up box with 6 colors that go perfectly with blue/green eyes. There is even an "eyes bright open" color that really makes blue/green eyes pop! Apply the Essence Gel Eye Pencil Waterproof in a blue or navy and apply it on your upper lid right by your eye lashes. I also found this basic lip liner in "cute pink" to add a little pop of lips with my light and shimmery pink eyes! Apply this lip liner on the entire lip and then apply a clear gloss on top! I think that the lip liner works better for me than applying lipstick since it doesn't rub off as easily.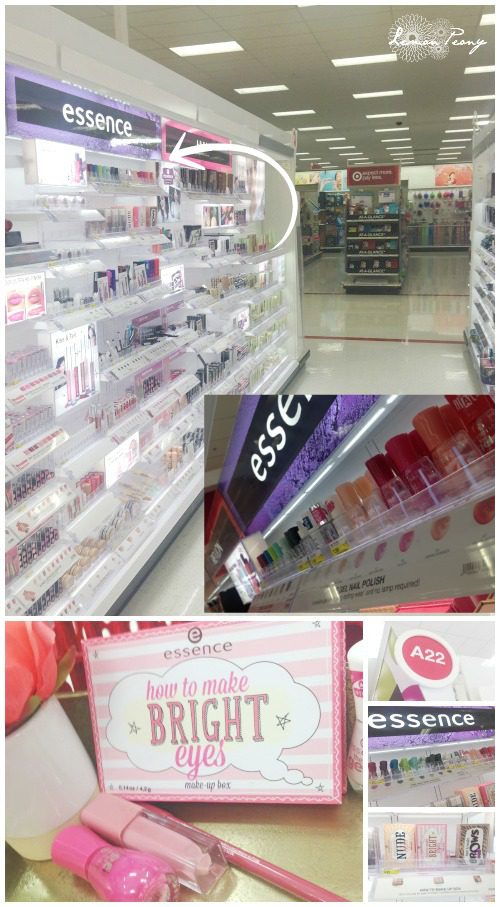 I am super excited about the arrival of the Essence Cosmetics line at over 500 select Target locations nationwide. This is a FUN and TRENDY makeup line that is high-quality and affordable for women everywhere who want a way to try new makeup trends and express themselves! Essence believes that beauty is being who you are and who you want to be, while having fun doing it. I LOVE that motto! I think it is so important to embrace who God has made us to be and to enjoy living in the skin that we have! I LOVE trying new makeup looks and trends which makes this affordable cosmetics line a great go-to for when I am looking for something special or wanting to try new products!
What are some of your favorite beauty trends for spring and summer? Shop these Makeup Trends for more fun products from Essence!
Also, be sure to check out Essence on Facebook!

Visit Julie Story's profile on Pinterest.