This Minion Party Ideas shop has been compensated by Collective Bias, Inc. and its advertiser. All opinions are mine alone. #SendSmiles #CollectiveBias

I am a huge fan of making people smile. It's amazing to me that you can brighten someone's day by just a smile and going the extra mile to make them feel special. I am excited about these Minion Party Ideas & Cards to Send Smiles because you can brighten someone's day with something so simple!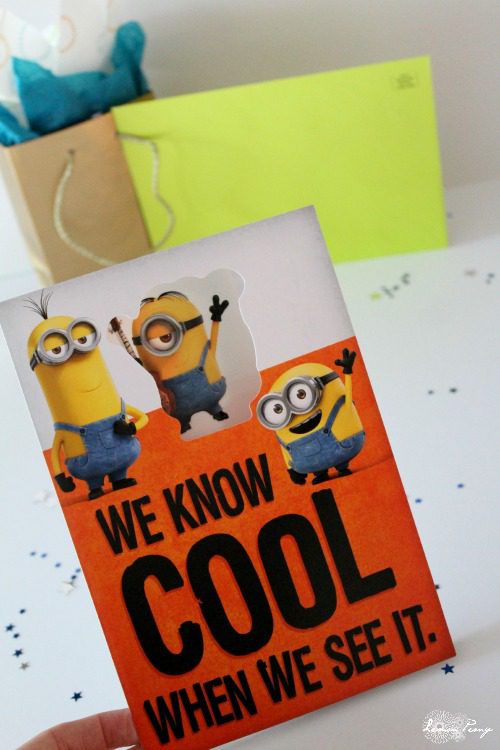 The little boy that I babysat for is turning 3 this year, and I started looking for something different and unique to send him for his birthday. This year is different from any other because he will actually be out of town on his birthday and I won't be able to give him his gift in person. I think that these cards are a perfect fit for him because he loves cards and accessories that go with his favorite characters!
Plus, some of the cards even have a gift included such as a clip on Minion toy or Minion tattoo! I decided to get him the birthday card that has a Minion tattoo since he loves temporary tattoos with his favorite characters on them!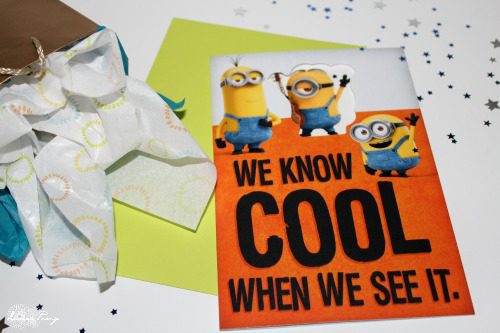 I also know that he loves Minions because we will laugh and laugh together over the silly things that these characters do and how they talk! I hope that he enjoys this card as much as I do, because all I really want to do is make him smile and feel special.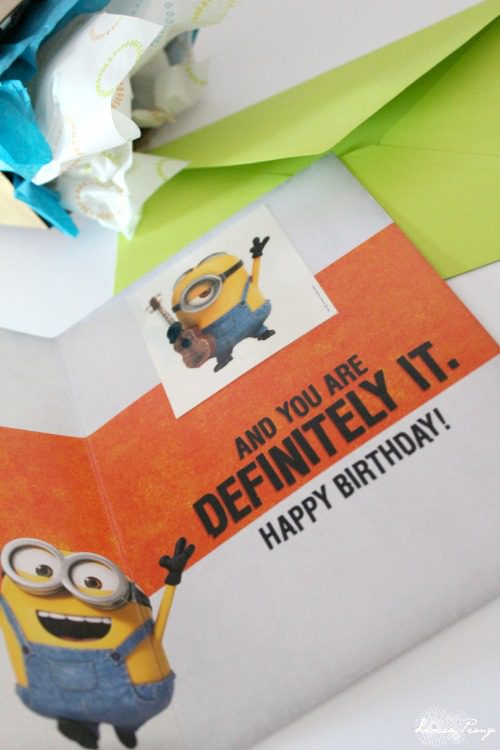 Minions Kids Birthday Cards are great for kids for all ages. Plus, you can even pick up a fun Minion Card to send to someone just to say hi!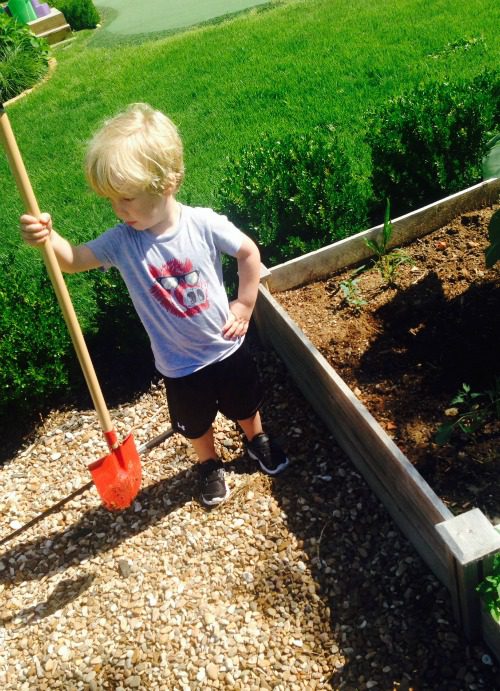 I want to say a special Happy Birthday to this little guy! He makes life so much fun and always has a smile and a hug to give! He's a big 3 years old and loves to learn and try new things! He is easy-going and loves playing with all of his favorite character toys! I hope he has the best day and a fun year ahead of him! This card fits him well because he definitely is one "cool" little guy and deserves a special happy birthday!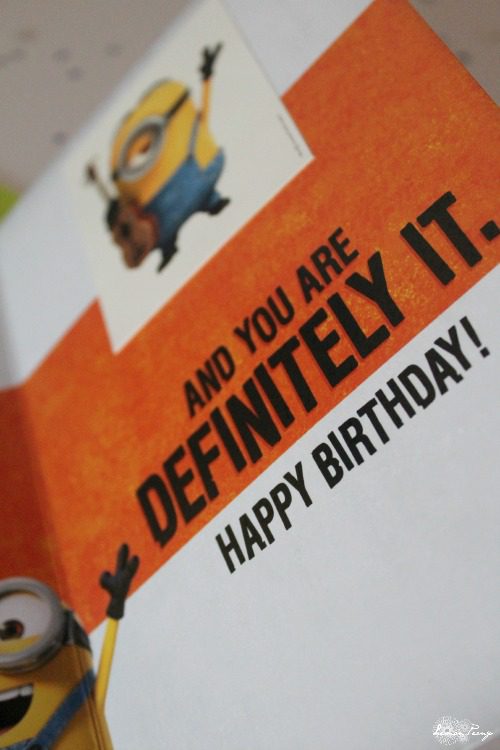 I am old fashion and still love to write hand written notes of encouragement for people to get through "snail mail". Sending a card through the mail is a great way to let someone know that you were thinking about them and took the time to go the extra mile and say hi or happy birthday!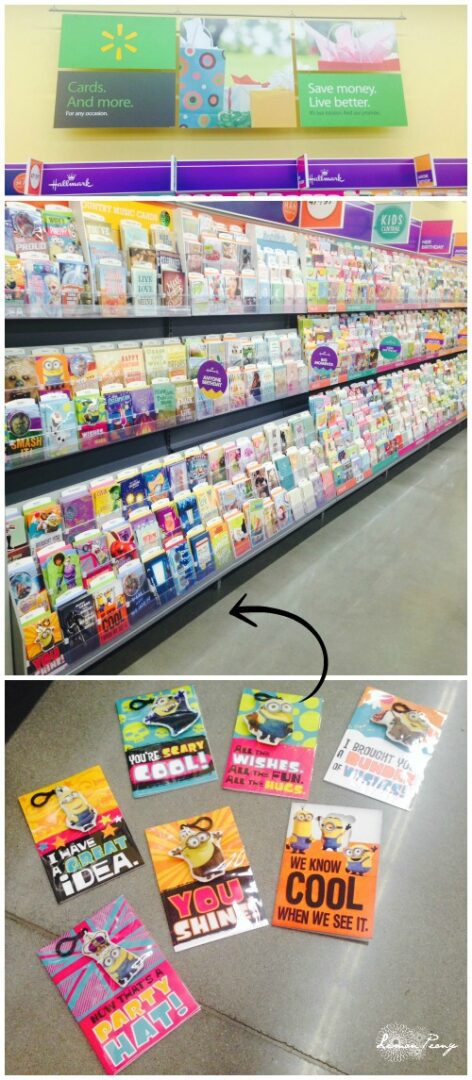 Hallmark Minion Cards to Send Smiles are available right now at Walmart! Yes! Check out the Hallmark Cards at your Walmart to find these Minion cards and more! There is a great selection of Minion Kids Birthday cards! You know that these will be a hit because these yellow guys are so adorable! Click HERE to find a Walmart store near you that has these Minion Cards available!
These cards would be awesome if you are throwing a Minion Themed Birthday Party! Here are some of my Minion Party Ideas!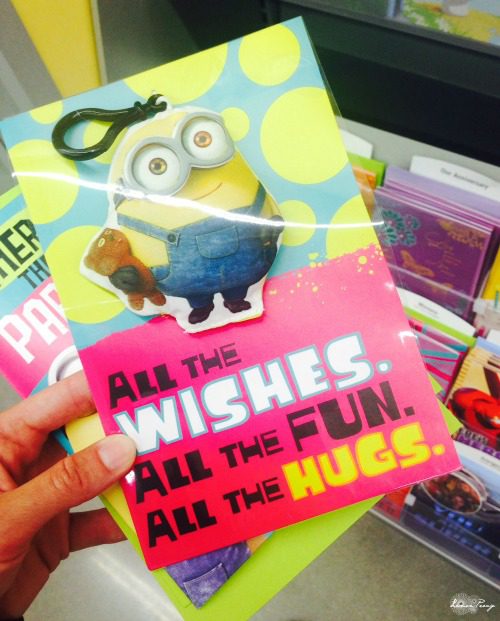 Minion Party Ideas
1) Minion Twinkies: decorate twinkies with Icing to look like Minions
2) Minion Dance Party (we all know that Minions love to dance)
3) Minion Bananas: dress your bananas up to look like your favorite Minions.
4) Minion Cupcakes: white cake cupcakes, blue cupcake wrappers, and yellow frosting!
5) Minion Marshmallow Pops: dip marshmallows in yellow candy melts and decorate.
6) Minion Punch: fresh squeezed lemonade (add blue kool-ade ice cubes for an added punch!)
7) Minion Game: pin the eyeball on the Minion.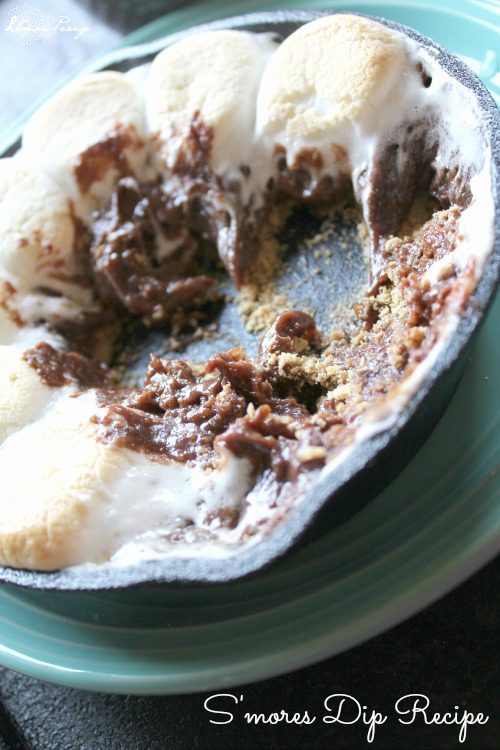 If you are looking for Party Recipes, here are some of my favorites! Plus, check out this Chocolate S'mores Dip Recipe to serve at your Minion Party!
Who will you send a Minion Card to help them celebrate their birthday or just to say hi?

Visit Julie Story's profile on Pinterest.