Vintage Summer Outfit | Coral, Blue, and Cream!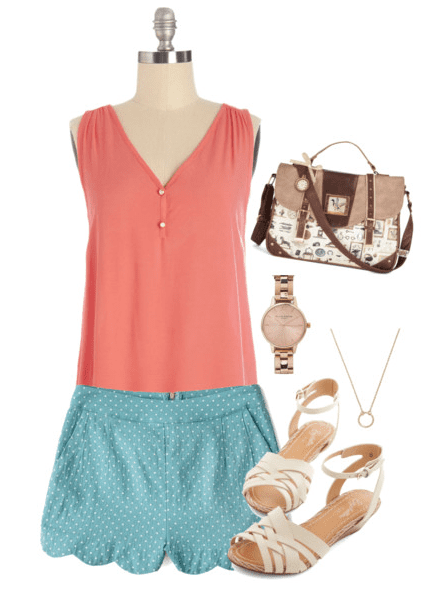 I am loving this Vintage Summer Outfit with pops of Coral, Blue, and Cream!
If you are looking for a cute and stylish Vintage Summer Outfit, check out these pieces at ModCloth.com! I love this style, and it would be perfect for almost any occasion. Plus, be sure to check out the Shoes and Accessories – especially the purse! You can wear these pieces over and over again all year long! I am all about having pieces in my wardrobe that are simple and versatile!
Keep in mind that ModCloth offers Free Shipping on orders of $50 or more, plus receive Free Exchanges and Easy Returns!!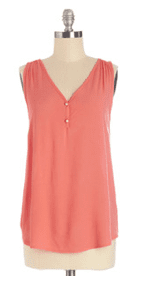 Pick up this Highlight of My Day Top in Coral for only $39.99! I love this color, and you could wear it with White Shorts, Denim Shorts, Cropped Jeans, or these adorable Polkadot Shorts!
Get the Darling Day Away Shorts in Turquoise Dots for only $30.99, down from $44.99! That is a savings of 30%! I think these are adorable and perfect for summer! Plus, if you get the Top and the Shorts you will receive Free Shipping!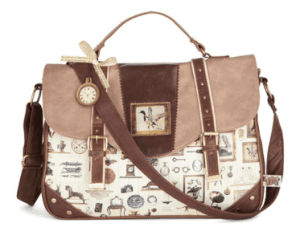 This Vintage Collector's Item Bag may be my favorite accessory in this set. It is SO cute and would go with almost any outfit! Get this now for $72.99 + Free Shipping!
You can grab these Little Closer Wedge Sandals to go with this Vintage Inspired Outfit, or wear them with a cute Summer Sundress! These are available in 4 different colors! Get them now for $89.99 + Free Shipping!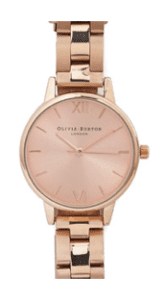 I love this Teacup and Running Watch at ModCloth for $139.99 + Free Shipping! It's Rose Gold and is a great addition to this Vintage Outfit! Watches are always my go-to accessory in the Summer. I love knowing what time it is, and its an easy accessory that I don't have to think about =)! Plus, watches are one of the items I spend more money on (purses too) because I will wear the same watch over and over again for years!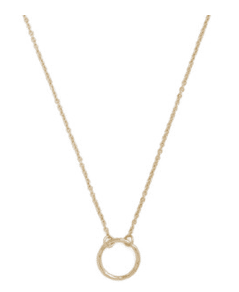 Finally, check out this Simple A Familiar Ring Necklace in Gold for only $10.99! Simple is key when it comes to jewelry, and this adds a nice pop without being too much!
This outfit is so much fun and I love the vintage flare! What are your favorite pieces in this outfit?!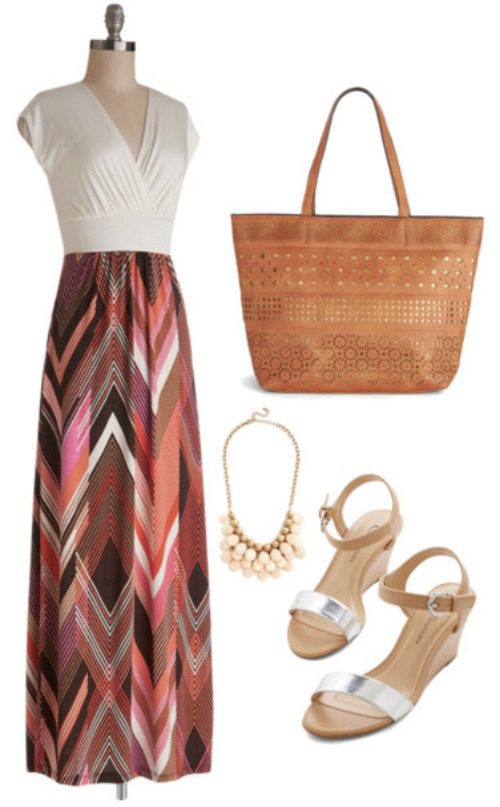 If you are looking for more Summer Outfits for Women, check out this Dressy Maxi Dress Outfit for weddings, work, or a night out with your friends!
Visit Julie Story's profile on Pinterest.


Posted by Julie Story. This post may contain affiliate links.