Patterned Palazzo Pants | Summer and Fall Fashion!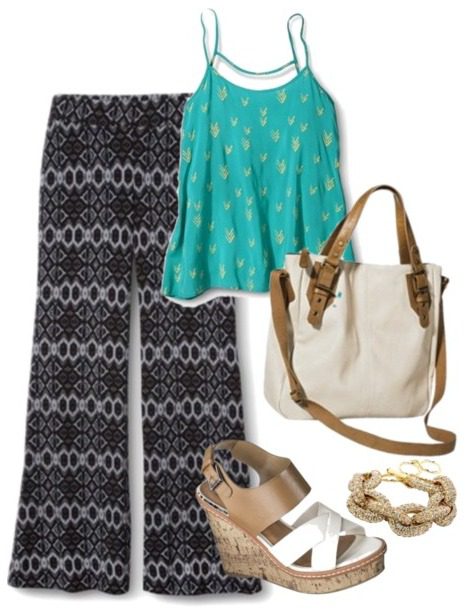 Sometimes it takes me a while to get into the new and trendy styles, but for some reason, I am loving the Patterned Palazzo Pants Fashion that's going around!
There are many different styles of Patterned Palazzo Pants for Summer Fashion Trends and Fall Fashion Trends! This is a look that you can get now and wear with a tank, and then continue to wear them in the fall with a Piko Top or Cardigan! Having the ability to wear these for more than one season definitely makes them a great buy!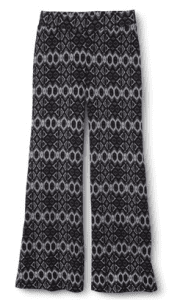 Plus, right now you can get these Patterned Palazzo Pants at Target for only $17.99! There are 6 different patterns to choose from, or you can get solid black! Pair these with a simple tank for a dressy look you can wear during the day or at night!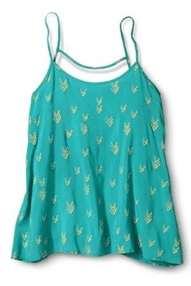 Even though this tank has a pattern, this Simple Swing Tank at Target goes great with these pants! Get this now for only $13, down from $17.99! There are 6 different colors to choose from, so if you don't like the idea of mixing matters, you don't have to! =)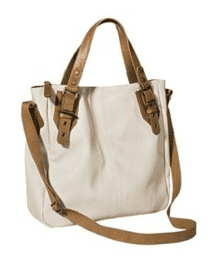 Check out this Summer Tote Handbag with Cross Body Strap for only $29.99! This would go with ANY Outfit, and it would also transition into fall! If you are looking for a simple but stylish tote, check this one out! It also makes a great gift idea!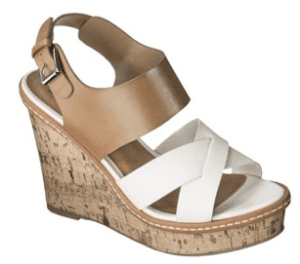 I am all about a great pair of wedges that you can wear anywhere! Check out these Paulette Wedge Sandals starting at $14.98! These are on clearance right now, so get them while they are still available! There are 2 color combinations to choose from!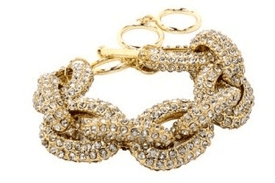 Finally, check out this ADORABLE Pave Stone Link Gold Bracelet! Get this now for $19.99! I love jewelry that can be worn over and over again – especially when it's a piece like this! Grab yours now!
Receive FREE SHIPPING on orders of $50 or more at Target!

Grab the Patterned Palazzo Pants, Swing Tank, and Bracelet for only $50.98 + FREE Shipping!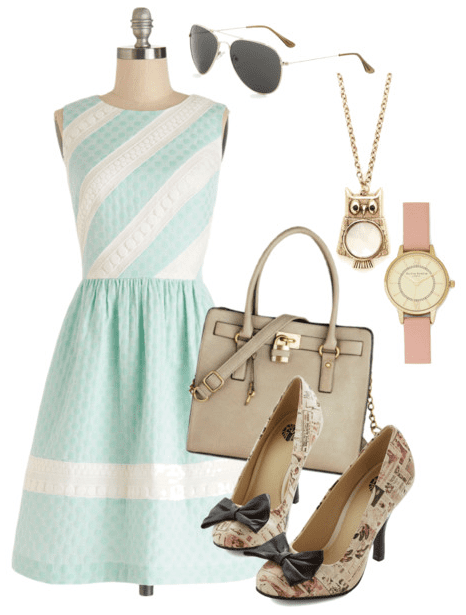 Plus, be sure to check out this Vintage Summer Look with adorable Accessories and Shoes that would transition perfectly into Fall!
Visit Julie Story's profile on Pinterest.


Posted by
Julie Story
. This post may contain affiliate links. Please read our
Disclosure Policy
.