Simple Valentine's Day Punch Recipe!
Simple Valentine's Day Punch Recipe! An Easy, Two Ingredient Non-Alcoholic Sparkling Party Punch that is PERFECT for any Holiday or Special Occasion!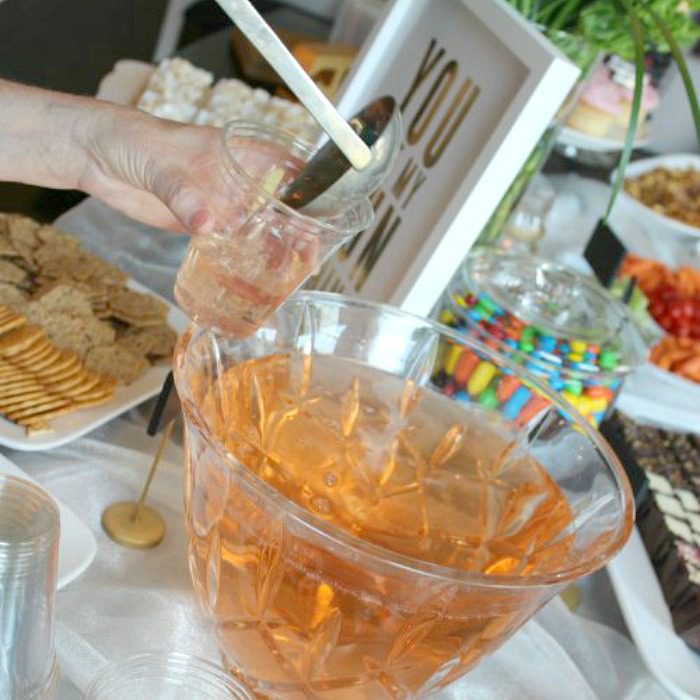 This Simple Valentine's Day Punch Recipe is one of my favorite Non-Alcoholic Party Drink Recipes! It is the perfect amount of flavor and fizz! Add some of your favorite berries to garnish and add an extra burst of flavor!
Plus, here are even more Holiday Drink Recipes!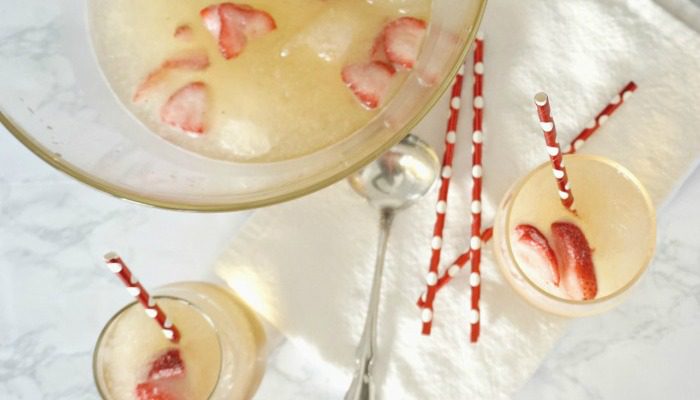 Simple Valentine's Day Punch Recipe
Here's What You Need:
1 Bottle of White Grape and Peach Juice
1 Bottle of Ginger Ale (chilled)
Fruit – Strawberries, Blueberries, Raspberries (optional)
DIRECTIONS:
Pour White Grape and Peach Juice into a freezer safe bowl or jar. (A bowl works best because you will be able to transfer it easier later.)
Freeze Juice for 12-24 hours.
Transfer frozen juice to a punch bowl for serving.
Use a fork to break up the juice as it thaws to create a slushy mixture.
Add Ginger Ale and Serve.
If you are using berries, I suggest adding the berries to the juice before you freeze it. Another option is to freeze the berries and then add them to your punch or just use them as a garnish at the end!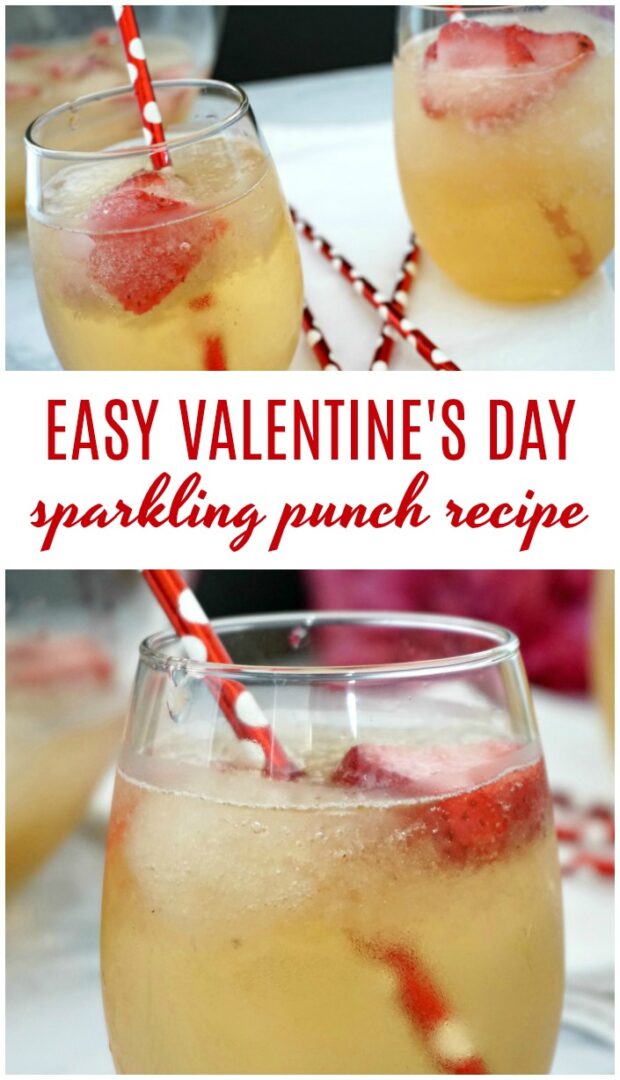 It's SO SIMPLE! I love the look of the punch and that it is a champagne color. It's perfect for any party spread or theme. Plus, it looks amazing, bubbly, and pretty! This is a staple for us around Valentine's Day or any Wedding or Baby Shower!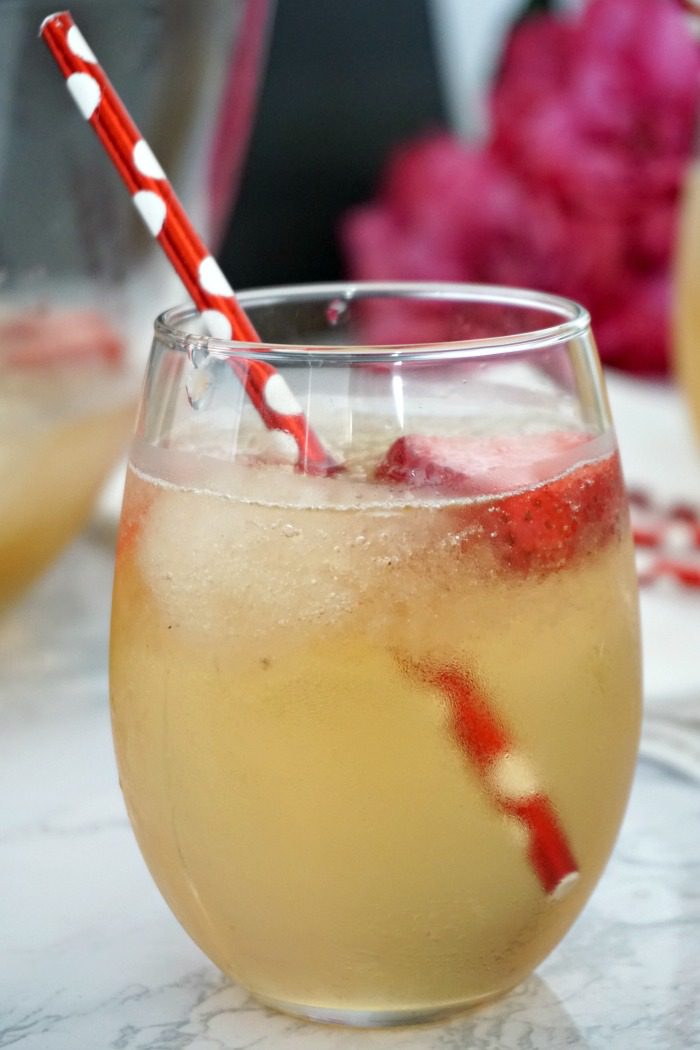 It adds a lot of classic style to any party table and you can serve it in clear plastic punch cups or glass cups. Also, I am a huge fan of Holiday Themed Straws!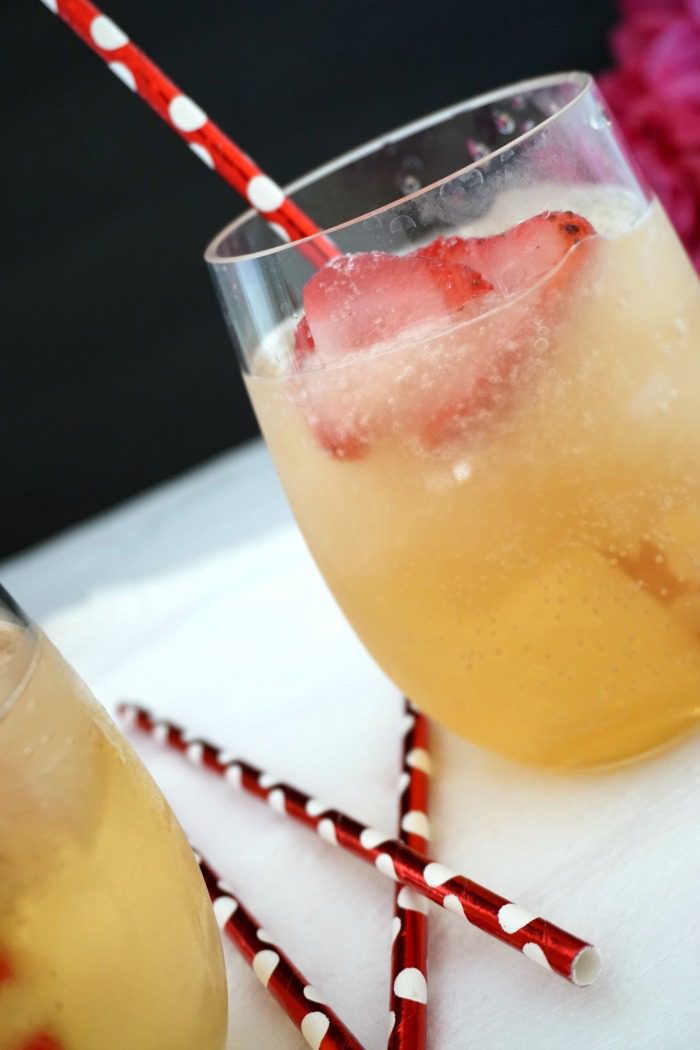 I don't know why, but sparkling drinks are my absolute FAVORITE! Something about them just screams PARTY to me! Plus, if you are making this for your special someone for Valentine's Day you can always make half a recipe and serve it in champagne glasses.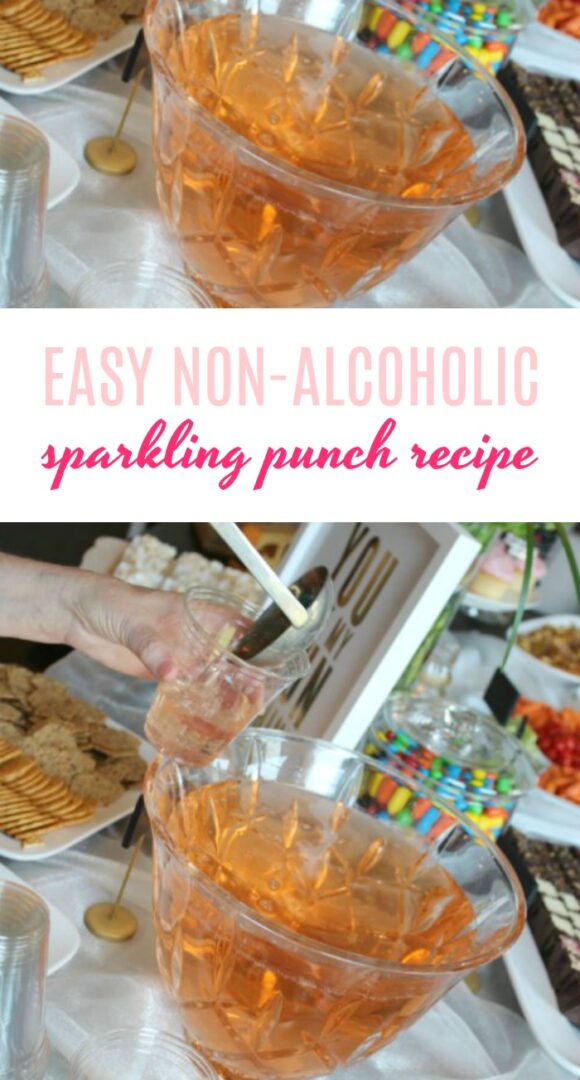 Hosting a big party? Well just double the recipe! It really is that simple!
What are some of your favorite party drink recipes?!
Also, be sure to check out these Easy Valentine's Day Dessert Recipes!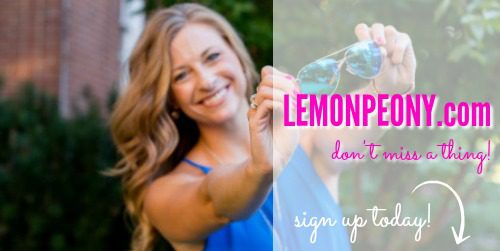 Join LemonPeony on Pinterest!.


Pricing subject to Change at any time. Please make sure you check the current price on Amazon.com before purchasing.