If you love summer time, check out these Summer Toms Shoes!
Here are some of my favorite Summer Toms Shoes that are on trend for any occasion! Plus, since many of these styles are on sale you could even get yourself a couple of different pairs!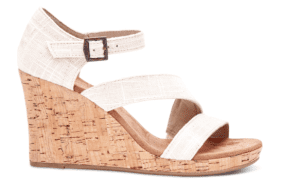 This pair of Natural Linen Women's Cork Wedges are my absolute favorite! I just got this pair of wedges and they are quickly becoming my favorite! Plus, they are on sale! I love that they are a shorter style than the old summer wedges!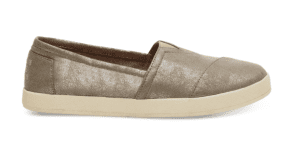 These Gunmetal Metallic Shoes are also on my must-have list for summer! Wear these with cut-off blue jeans or cropped jeans. I love the neutral color to wear with anything!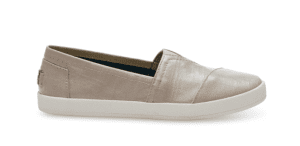 A style similar to the Gunmetal Metallic Shoes are these Oxford Tan Patent Linen Shoes! I would wear these all of the time with a pair of cropped jeans or jean shorts!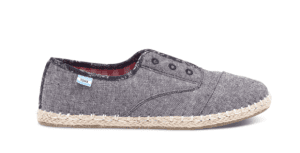 Have you seen these Grey Chambray Women's Palmera Slip-ons?  Super cute and stylish for summertime! Pair theses with your favorite white shorts or skinny jeans! These are the perfect everyday shoes!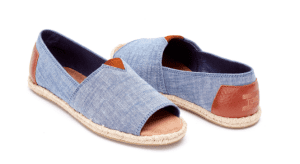 Open toe shoes are super popular right now. This pair of Chambray Open Toe Alpargatas are super cute and look comfortable for summer! If you are wanting something simple to wear with your favorite sundresses, these are for you!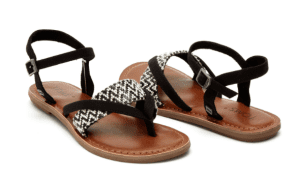 This pair of Black White Woven Women's Lexie Sandals would be another cute, casual, and comfortable style for summer no matter what your outfit of choice!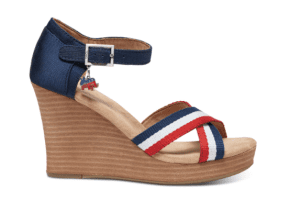 If you are feeling extra patriotic this election season, or if you are wanting some new shoes for the 4th of July, these Election Charms Women's Strappy Wedges are for you!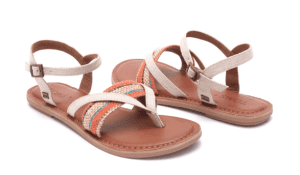 I am loving this pair of Natural Multi Woven Stripe Women's Lexie Sandals! Another great option to add style to your summer wardrobe!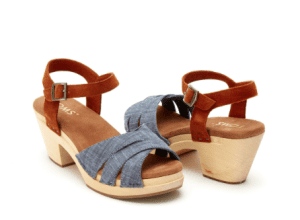 Denim and Chambray are super popular this season! These Chambray Brown Suede Women's Beatrix Clog Sandals are on point! Wear these with your favorite summer dress and shorts!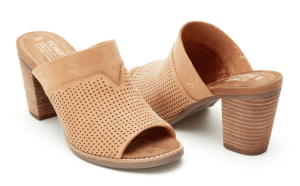 Finally, be sure to check out these Sandstorm Nubuck Perforated Women's Majorca Mules! These are another great option to wear with cropped pants either denim or white denim! Plus, you could pair these with your favorite sundress!!
Shoes are so fun because you can change up your wardrobe without having to get several different pieces! I love having a staple pair of shoes that I can feel beautiful in no matter what I'm wearing!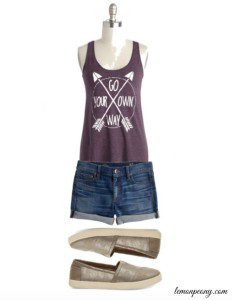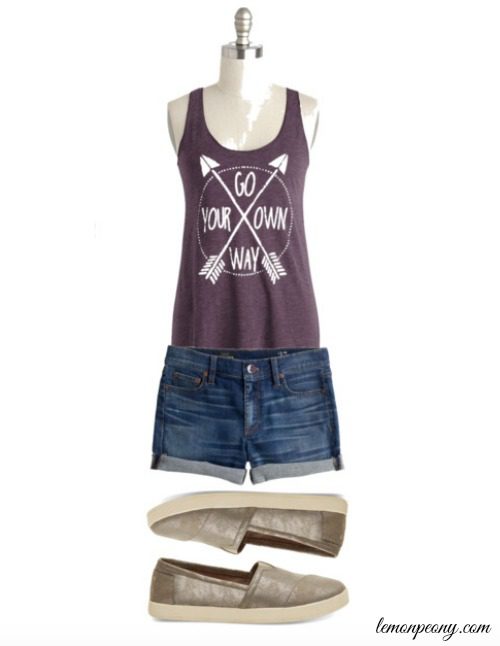 I am loving this casual outfit complete with one of the pairs of shoes mentioned above! Plus, be sure to check out even more spring and summer fashion!