Top 5 Essential Oils for Fall and Winter Wellness
Here are the Top 5 Essential Oils for Fall and Winter that you need to stock up on NOW!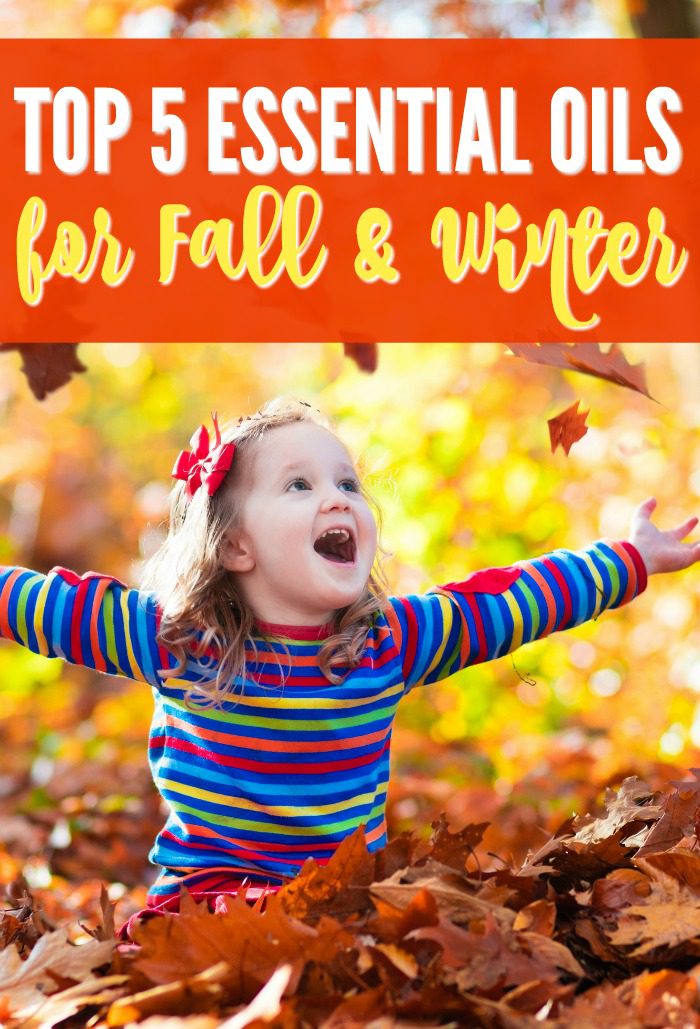 Get prepared for the changing seasons and have these Top 5 Essential Oils for Fall and Winter Wellness on hand in your home! These are life-changing and can really help support health & wellness in your home and with your kids!
Below I will list how to use some of these oils to support wellness this Fall and Winter. If you have any questions or are looking for more information, please e-mail me! I'd love to help! Keep in mind that these suggestions are for Young Living Essential Oils ONLY. Please do not try these suggestions with any other oils.
Learn more about Essential Oils and how YOU can get these great products!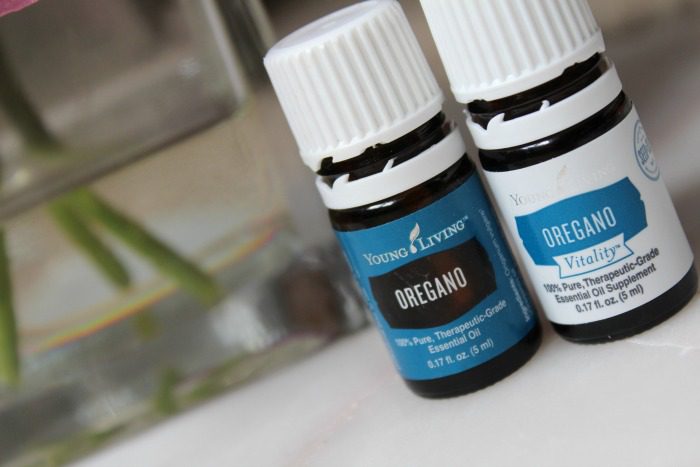 1) Oregano
Internally: Oregano is a great oil to have on hand because it's good for so many things. Put Oregano Vitality in a capsule with Frankincense Vitality and Lemon Vitality to support your immune system.
Topically: Use a carrier oil and apply to feet & spine. I like to use this with Copaiba and Frankincense to add an even bigger boost in wellness. Oregano is one of the oils used in the Rain Drop Kit, which should tell you right away that it's amazing and has so many health supporting properties!
Oregano can also be massaged into fatigued muscles after activity – not sure if this is a fall & winter tip, but it's a great bonus! 🙂
*This is a hot oil, so be sure to dilute it with coconut oil, V-6, or another carrier oil of your choice.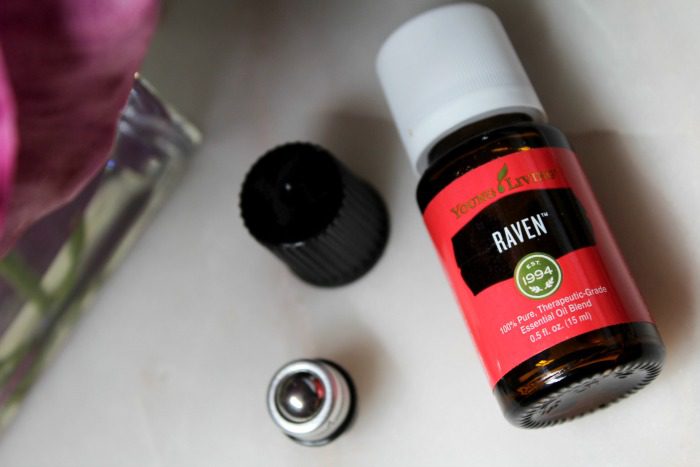 2) Raven
Raven is a blend of Ravintsara, Peppermint, Eucalyptus Radiata, and other essential oils.
Aromatically: Raven is an oil that I diffuse every. single. night. It's my go-to for any kind of respiratory support and
Topically: This is one of the oils that I pop a roller ball directly on the bottle and put it in my purse all season long! Apply it directly to the chest for respiratory support. I love the cooling sensation when applied topically to the chest and throat – it is a LIFE SAVER if you know what I mean!

3) Thieves
Thieves Essential Oil is a blend of Clove, Lemon, Cinnamon, Eucalyptus Radiata, and Rosemary Essential Oils. It has THE BEST SMELL and SO MANY health & wellness properties!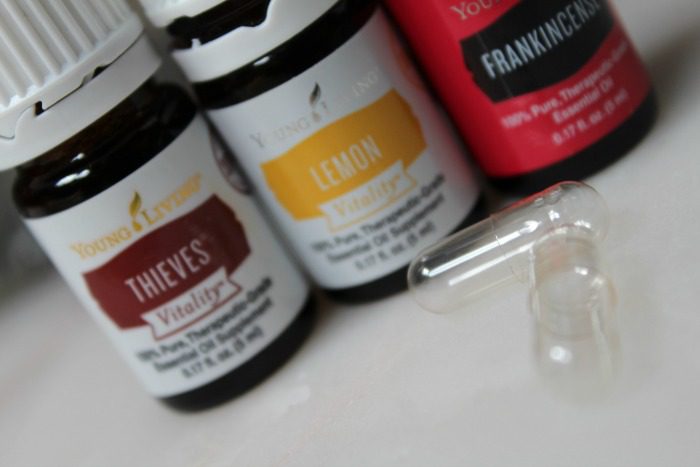 Internally: Take 3-5 drops of Thieves Vitality internally in a vegetable capsule. You can combine it with Lemon and Frankincense, take it alone, or combine it with Copaiba depending on what health aspect you want to support.
Aromatically: Thieves is a great essential oil to diffuse with lemon, orange, or tangerine. Not only does it have all of the scents of fall and winter you love, it's a healthier option than candles or perfumes with chemicals in them. BONUS: You will actually support health & wellness while you are diffusing this in your home or at night.
Topically: This is a hot oil, so be sure to dilute it with coconut oil, V-6, or another carrier oil of your choice. Thieves is an amazing oil to put directly on your body (with a carrier oil) or Thieves Vitality directly in your mouth for wellness support or gum support (hint: notice the clove in the blend). Thieves does SO many things that we can't talk about here that help to support health and wellness. Especially the fall and winter seasons. There is even a HUGE line of Thieves products including hand sanitizer, house hold cleaner, cough drops, throat spray, and MORE!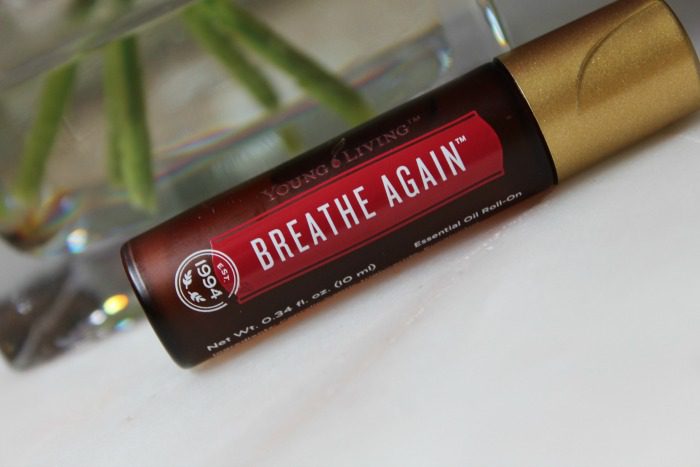 4) Breath Again
Breath Again is an easy to use, on-the-go, roll on Essential Oil Blend. This blend includes Peppermint, Myrtle, Copaiba, and 4 different types of Eucalyptus. You can keep it in your purse, car, pocket, or bag for on-the-go use. This is one I am never without during Fall and Winter.
Apply directly to skin, as needed, under your nose or on your chest. You can also use it on your head or neck – it's truly amazing and smells wonderful!
There is a reason that this very similar to my DIY Chest Rub Recipe for all kinds of wellness support ;).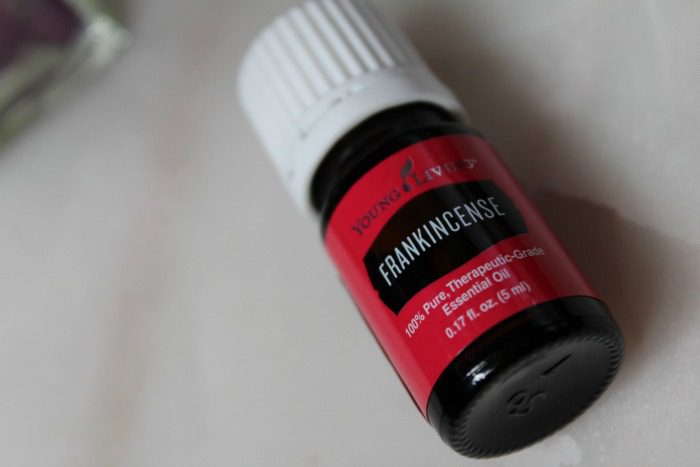 5) Frankincense
Aromatically: Frankincense can be diffused in your home or while you sleep at night. It will support health and wellness and offer an aroma that is grounding and peaceful. There are so many great benefits from diffusing this in your home regularly and when you need extra support.
Topically: Frankincense is a HUGE oil when it comes to skin support. Add this to V-6 Carrier oil for skin support during fall and winter. It can also be applied directly to your feet or spine for health support & wellness. Combine Frankincense with Thieves, Oregano, or Copaiba for even more respiratory and immune support.
Internally: Take Frankincense Vitality internally in a vegetable capsule with Lemon Vitality and Thieves Vitality, or Oregano Vitality and Copaiba Vitality. Just 5 drops of each 2-3 times a day, or when needed. It's no wonder that this oil has been around for so long and used in so many wonderful health supporting ways!
Bonus Supplements: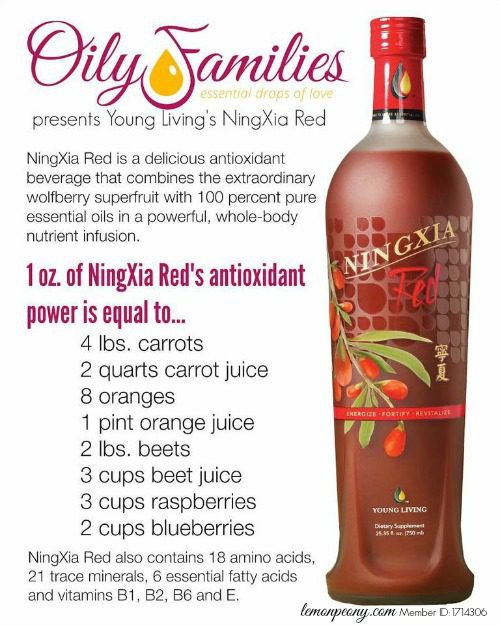 NingXia Red:
Ningxia Red is AMAZZING! Add a shot of NingXia Red to your daily routine for so many heath & wellness benefits! This drink is packed with superfoods & antioxidants to support overall wellness. Plus, it tastes great and is perfect for the whole family.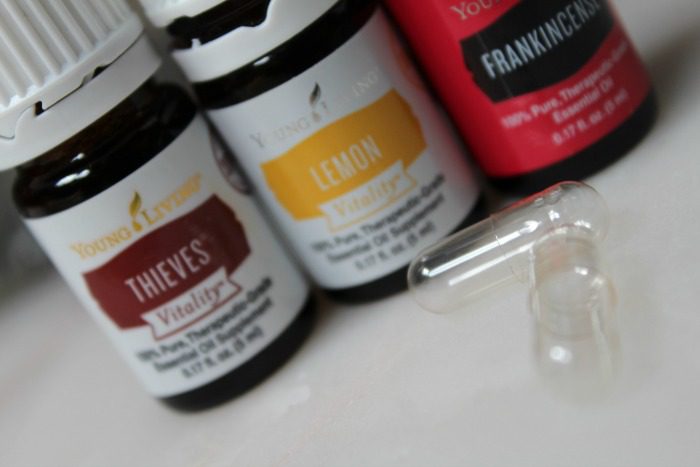 Inner Defense:
Inner Defense reinforces systemic defenses, creates unfriendly terrain for yeast/fungus, and promotes healthy respiratory function. This capsule contains Essential Oils like Oregano, Thyme, Thieves, and MORE for Immune Support. It's an easy on-the-go option when you don't want to make your own capsules like I mentioned above. This is one that I stock up on for Fall and Winter!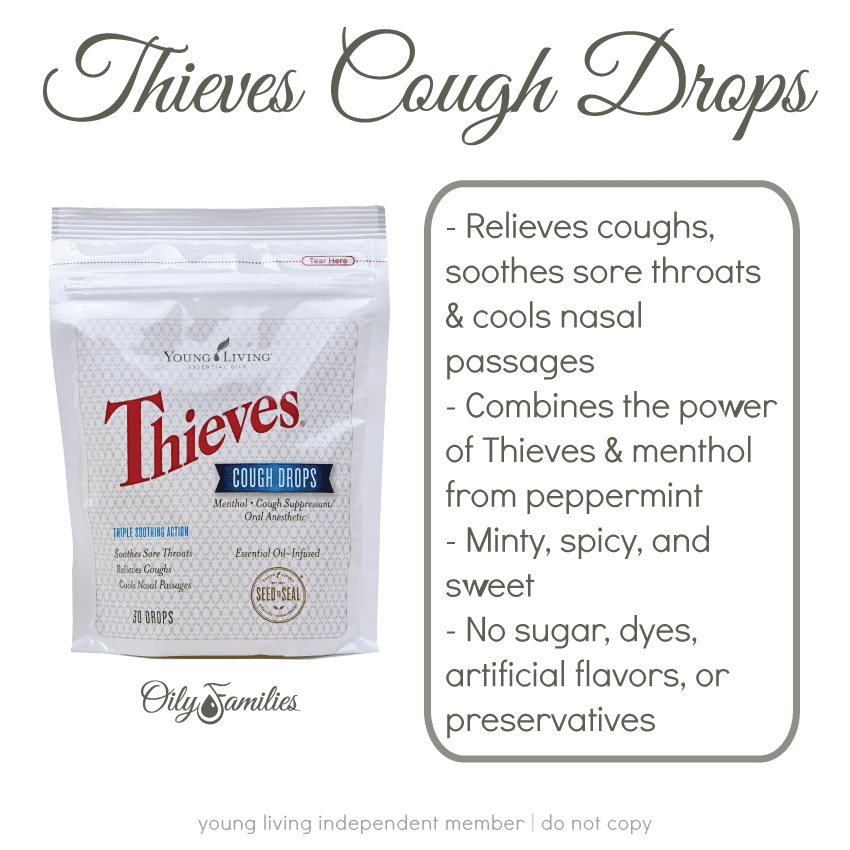 Thieves Cough Drops:
Thieves Cough Drops have the power of Thieves in a menthol cough drop! This triple-action formula of Thieves Cough Drops offers comfort by relieving coughs, soothing sore throats, and cooling nasal passages. It's the Fall & Winter Power Drop you've been looking for! Grab these fast, because they won't last long!
To learn more about how YOU can get these great products, click here!
If you have ANY QUESTIONS about Essential Oils or Young Living, or How to Sign Up for the Starter Kit, I would LOVE to help you! Please use this form to email me and let me know how I can help you get started! I would be more than happy to help you. Plus, I have a HUGE offer available right now to get 11 oils + a diffuser to get you started!
You can also sign up for this FREE Essential Oils E-Course!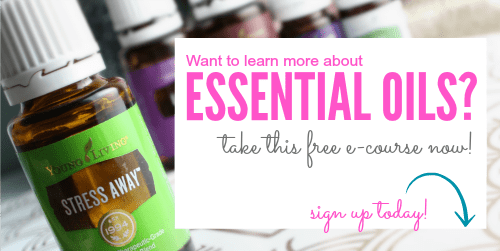 Disclaimer: These statements have not been evaluated by the Food and Drug Administration. This information is not intended to diagnose, treat, cure, or prevent any disease. The information on this site is not intended or implied to be a substitute for professional medical advice, diagnosis or treatment. Please confirm any information obtained from or through this web site with other sources, and review all information regarding any medical condition or treatment with your physician. Never disregard professional medical advice or delay seeking medical treatment because of something you have read on this website.