Top 6 Essential Oils for Traveling!
Top 6 Essential Oils for Traveling! Headed on a Spring Break or Summer Family Vacation? Here are the Things You Need to Pack for Everyday Health and Wellness!

Here are my Top 6 Essential Oils for Traveling! My husband and I LOVE to travel! It doesn't matter if it's a weekend getaway or a long vacation. One thing we never leave home without is our Essential Oils and a diffuser! Even on our Honeymoon to Cancun we packed up our oils & got on an airplane (yes, you can take oils on the airplane)! Plus, here are even more Essential Oil Hacks!
Now, when it comes to Traveling with Essential Oils, I try to only take the basics. I take my absolute favorites and the ones I can't live without. I am going to highlight 6 oils, but I'll tag on my other favorite 4 to give you a total of 10!
Keep in mind that when you are traveling with Essential Oils, especially on an airplane in a carry on bag, you will need to put ALL oils and liquid products in a quart size zip lock bag. I have flown to many places (even out of the country) and have never been stopped for having my oils. I keep them all in the bag and remove it when needed to get through security.
I like to have my oils with me, so they are worth the space in my quart size bag! 😉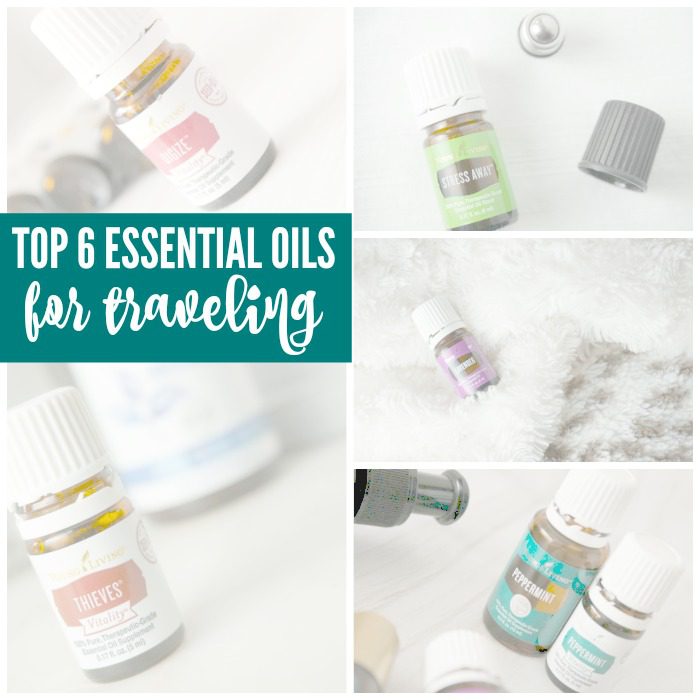 Top 6 Essential Oils for Traveling!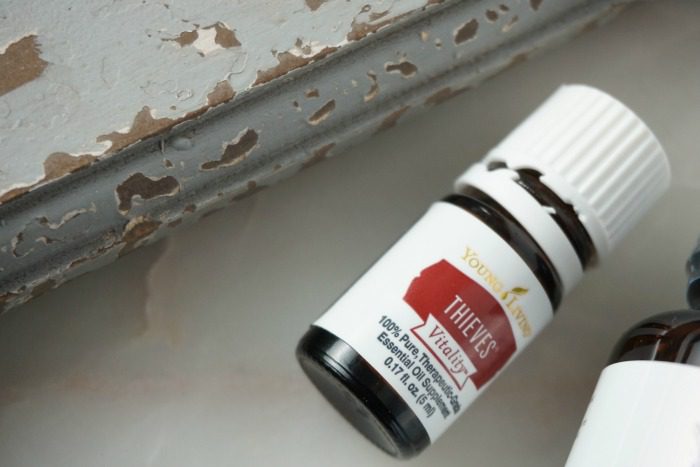 1. Thieves
Thieves is your go-to Essential Oil for supporting your Immune System. You can take Thieves Vitality internally by just putting a drop in your mouth, or you can add it to tea.
If you are getting on an airplane, think about putting a drop of Thieves on a scarf around your neck so that you are breathing it in and keeping everything else out. It will work like a diffuser. You can also use this on your hands – but you could also opt to carry Thieves Hand Sanitizer for this issue.
This is also a great oil to diffuse as soon as you get to your hotel room! It helps to eliminate anything unwanted and support your health and wellness!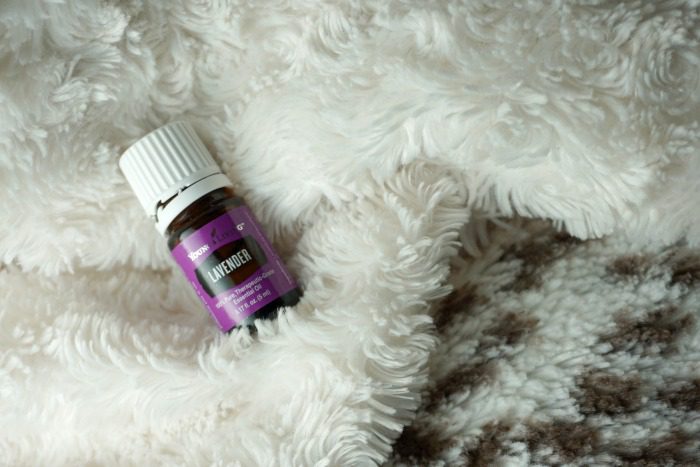 2. Lavender
Healthy sleep is SUPER important when it comes to traveling. The last thing you want to do is lose sleep while you are on vacation with your family. Lavender Essential Oil will help to support healthy sleep when away. Add a drop to your pillow, on your chest, or diffuse this nightly.
Lavender Essential Oil is also HUGE for Skin Support. If you are at the beach or traveling to somewhere where you will be in the sun, Lavender can help to soothe the skin as needed!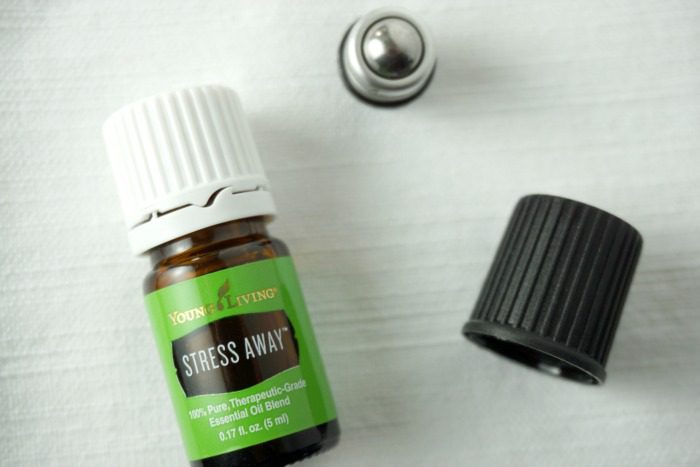 3. Stress Away
If you are like me and you only go on air planes when you have to, or if you are on a big trip that has elements of stress involved for work (even just traveling with kids), Stress Away Essential Oil is a go-to favorite of mine. I'll add a roller ball to my stress away and roll it on my chest/neck as needed, or I will diffuse it at night with Lavender Essential Oil!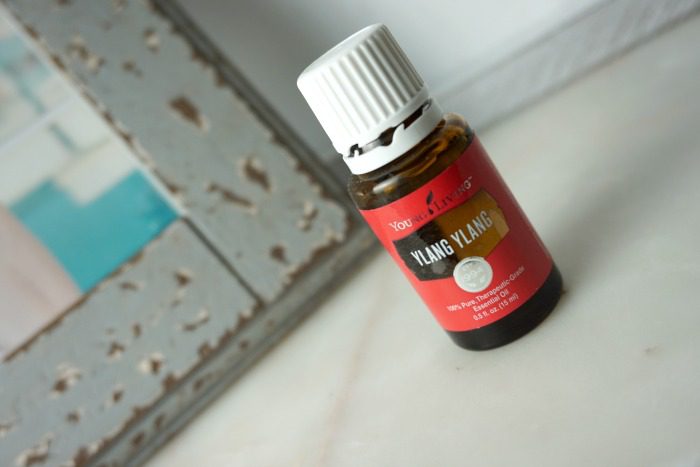 4. Ylang Ylang
Ylang Ylang is one of my new favorites. This is an oil that will help keep you moving even when you are tired and worn out from a long day of travel. It helps to balance and calm and can even be added to a bath for your on-the-go spa! Here are some reasons to use Ylang Ylang…
Promotes a Healthy Libido
Encourages Positivity
Balances Female Energies
Enhances Spiritual Connection
Combats Anger
Combats Low Self Esteem
Increases Focus of Thoughts
Promotes Confidence
Brings Peace and Unitry
ALL of those things are AMAZING for me when it comes to traveling!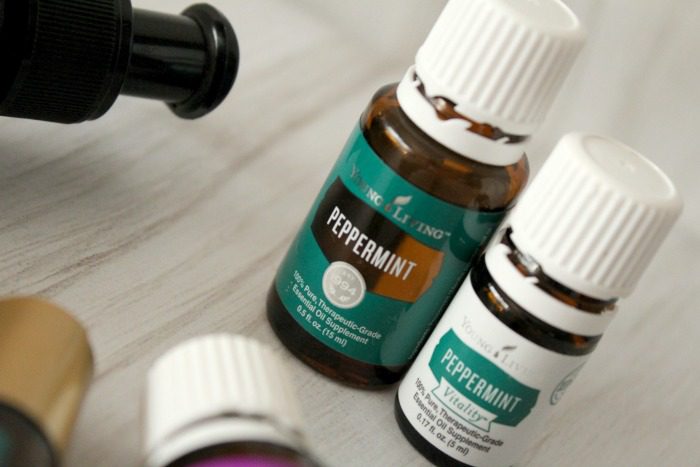 5. Peppermint
Peppermint Essential Oils is HUGE for Traveling. Here are some of my FAVORITE ways to use this oil when I'm on the road.
Tummy Support after meals as needed.
Peppermint Vitality Essential Oil is also a great on-the-go breath freshener.
Mid-Afternoon Wake-me-up.
Diffuser in the morning or afternoon to "wake up" & feel refreshed.
Rub on back of neck or temples for head support.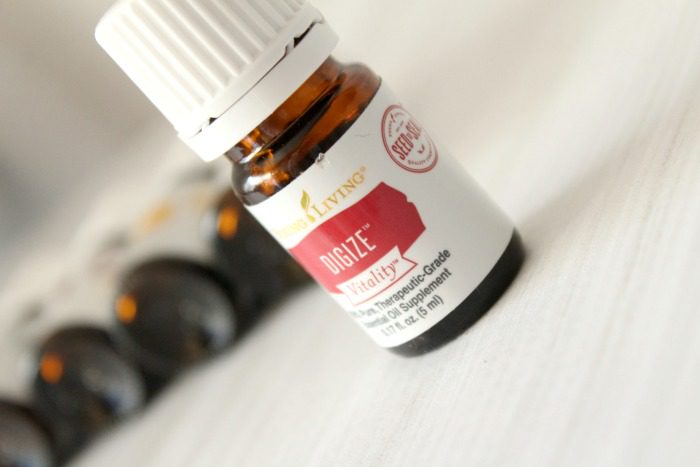 6. DiGize
DiGize is another great oil for "tummy support". You can take DiGize Vitality internally in a capsule or in your water after a large meal that your body isn't used to, or you can rub it in a circle around your belly button for tummy support. This is HUGE for me when i'm on the road and my diet is not what it's used to.
4 Bonus Oils:

7. Raven – Respiratory Support: diffuse at night or rub on chest.
8. Citronella – Outside Spray with Peppermint.
9. Cedarwood – Add to diffuser at night for healthy sleep.
10. Lemon Vitality – Add to water daily in a glass water bottle or stainless steel bottle for immune/wellness support.
I hope this list is a helpful starting place for you when it comes to Essential Oils and Traveling. You may have to adjust this list depending on your families needs and where you are going.
This is a list of the oils I grab first when I have limited space or where I start since I know which oils I will use daily to support my health and wellness while on the road.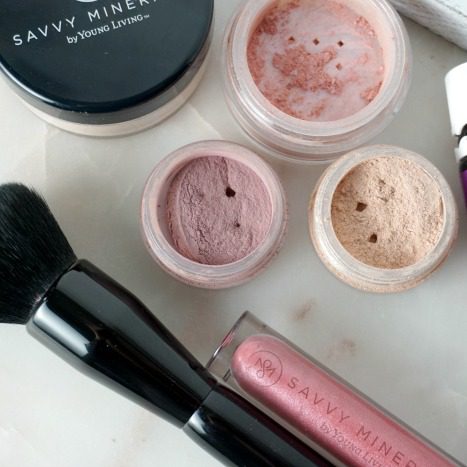 Plus, if you are looking for a Natural, Clean Makeup, here is my favorite Mineral Makeup and another thing that I don't leave home without!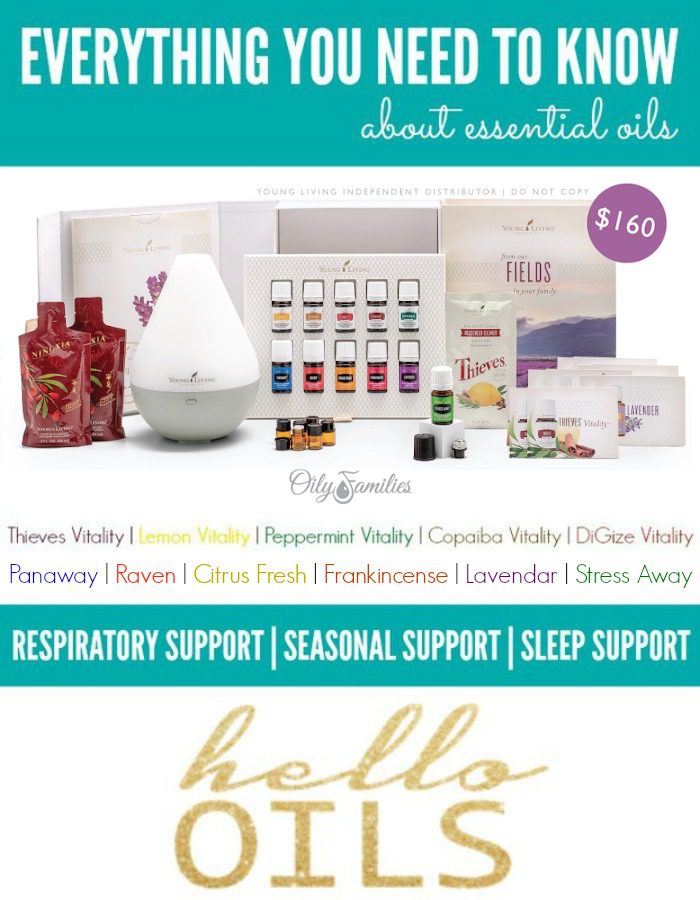 When it comes to using Essential Oils, keep in mind that I only recommend using Young Living Essential Oils.
Why?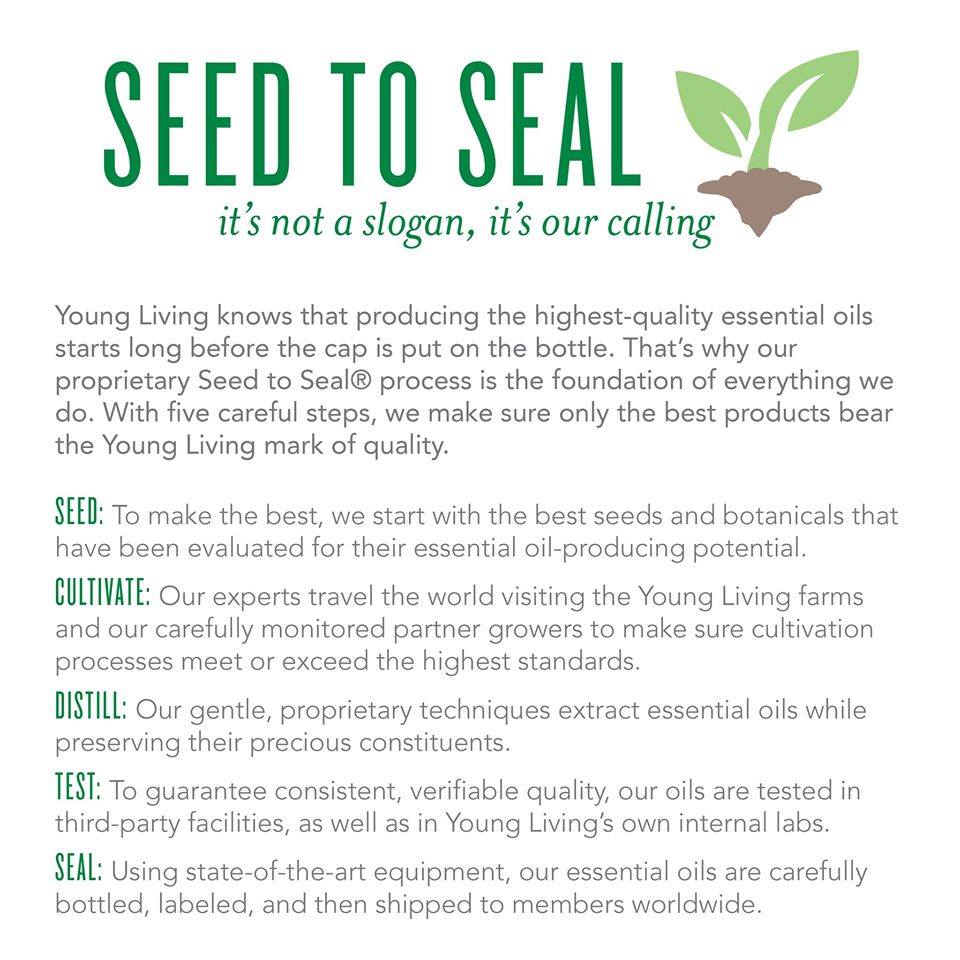 1) Young Living Essential Oils are Therapeutic Grade Essential Oils with the backing of the Young Living Seed to Seal Process. That means that their oils are tested time and time to be sure that you are given 100% pure oil and that it is from the best organic and natural sourcing. (Did you know that to be considered a "pure" oil at the local whole foods market or super store that it only has to have 5% of the actual oil?! This is SO bad for you because you do not know what else is actually in the bottle. Plus, you do not know under what conditions the oil has been sourced or obtained.) SO SCARY! This is why I only use Young Living Essential Oils in any of the DIYs or Homemade products I make.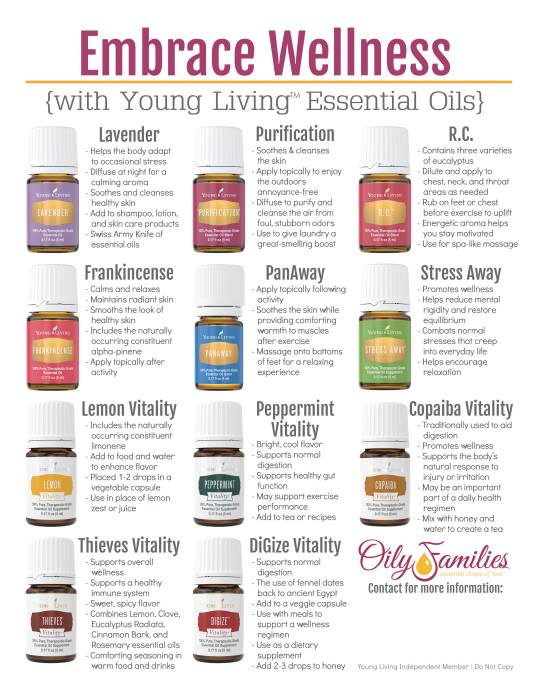 2) Young Living Essential Oils offer so many health and wellness properties in each oil for sleep support, wellness support, muscle support, respiratory support, body support and more. There are SO many oils that you really can say "yep, there's an oil for that".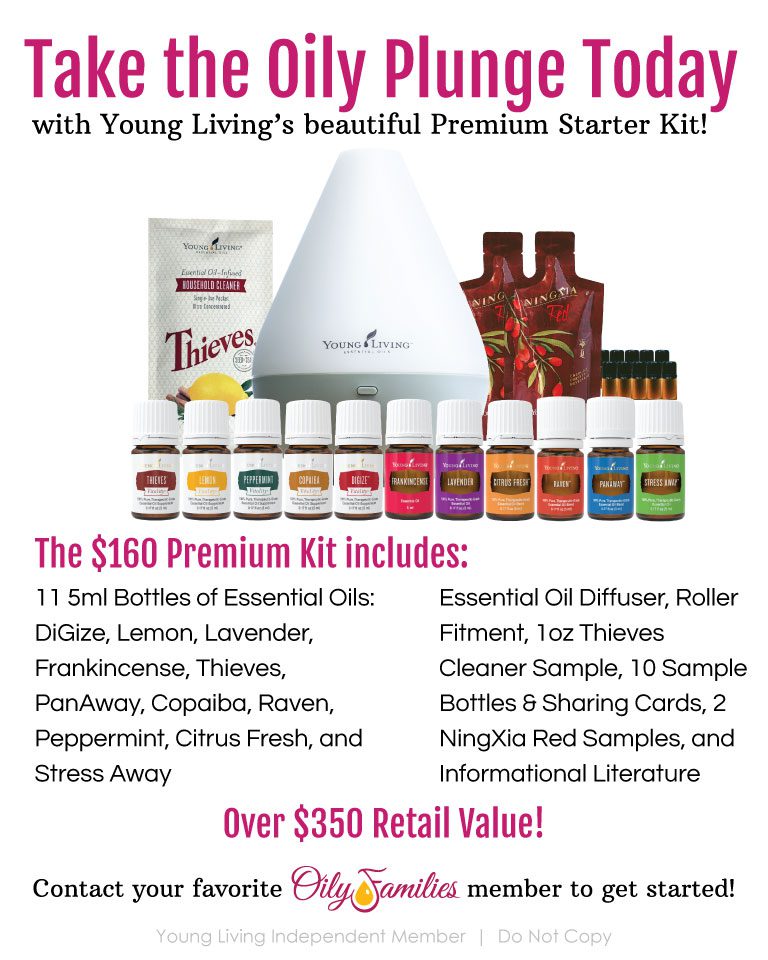 3) Young Living has a HUGE VALUE Premium Starter Kit to get you started with 11 of these AMAZING oils + a DIFFUSER! This is OVER a $300 value and you get it for only $160! It's a great way to get started on this journey of health and wellness! Message me for more info about how to get a FREE AMAZON Gift Card and MORE when you sign up!!
If you have ANY QUESTIONS about Essential Oils or Young Living, or How to Sign Up for the Starter Kit, I would LOVE to help you! Please use this form to email me and let me know how I can help you get started! I would be more than happy to help you.
You can also sign up for this FREE Essential Oils E-Course!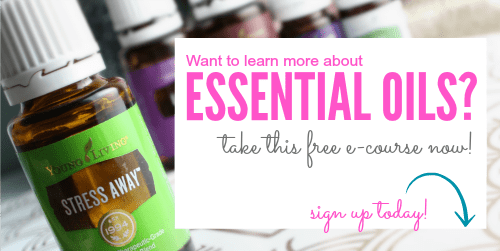 Disclaimer: These statements have not been evaluated by the Food and Drug Administration. This information is not intended to diagnose, treat, cure, or prevent any disease. The information on this site is not intended or implied to be a substitute for professional medical advice, diagnosis or treatment. Please confirm any information obtained from or through this web site with other sources, and review all information regarding any medical condition or treatment with your physician. Never disregard professional medical advice or delay seeking medical treatment because of something you have read on this website.
Pricing subject to Change at any time. Please make sure you check the current price on Amazon.com before purchasing.