Valentine's Day Fashion Outfits!
Here are some of my favorite Valentine's Day Fashion Outfits!
Check out these Valentine's Day Fashion Outfits to spice up your style this year! These casual, trendy, and modest looks are perfect for a night out with the man in your life or with your girlfriends!
Valentine's Day is a fun day to dress up and feel girly! Even if you don't have a hot date or special someone to spend the day with, it's always fun to get dressed up and go to dinner with your friends. Sometimes chocolate and movies make the perfect Valentine's Day, but why not look cute whatever the occasion!
Shop these looks for some cute and trendy ideas to wear this year!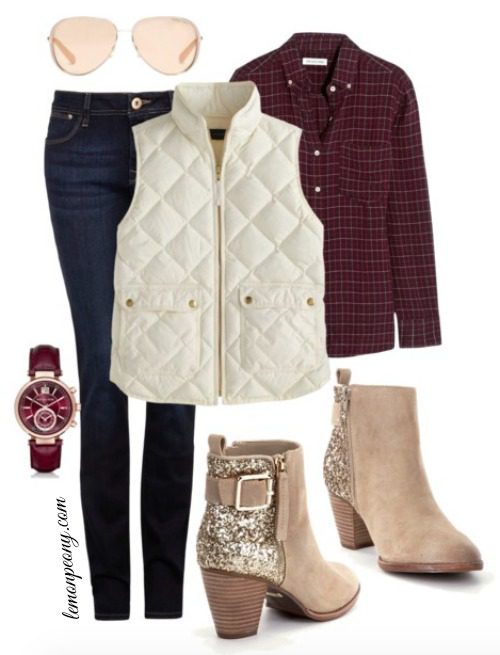 Glitter Boots and Quilted Vest
Throw this look together with your favorite plaid shirt or pink sweater! I think that this is super cute with skinny jeans and some bold statement jewelry! Perfect for a fun dinner date to a nice restaurant!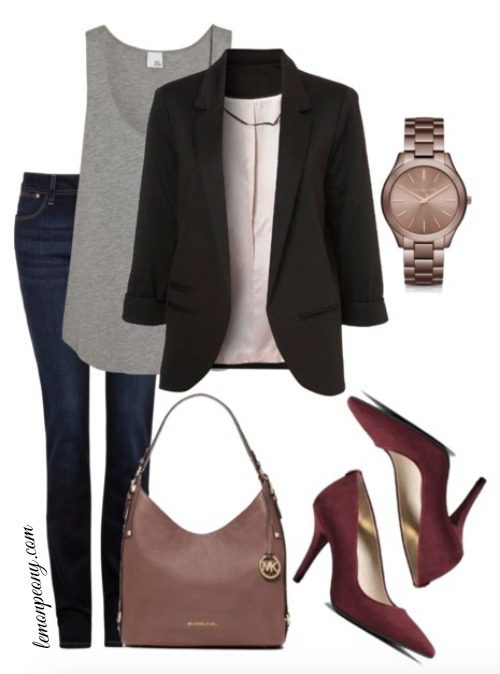 Black Blazor and Burgundy Pumps
I love this sophisticated and classic style for Valentine's Day! Burgundy Pumps and this Michael Kors Tote! If you are wanting to head out for a night on the town, then this is a great outfit to show off your style!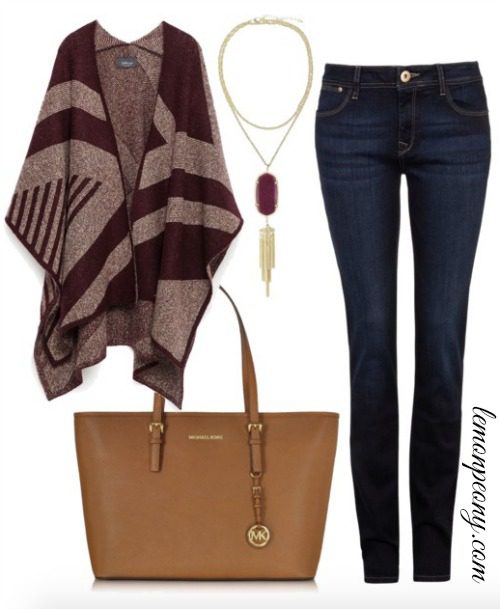 Poncho, Large Tote, and Skinny Jeans means it's time to go to the movies! Whether you are hanging out at a friends house or to the movie theater, it's a great cute and casual outfit that you can pair with your favorite pair of booties!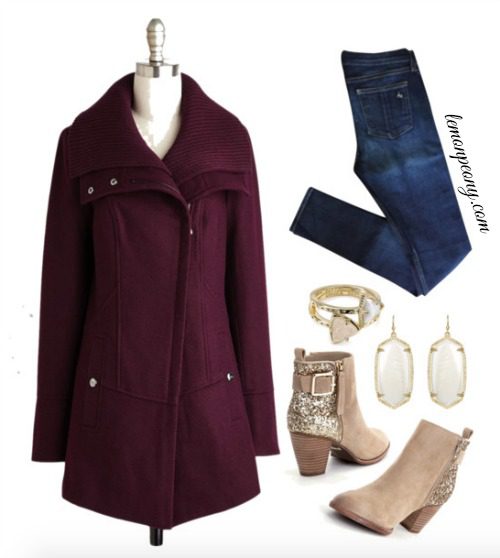 Burgundy Coat and Kendra Scott Jewelry
This burgundy coat would go great with your favorite winter booties and some Kendra Scott Jewelry! Valentine's day is a great reason to order yourself some new jewelry that is burgundy, pink, or white! Plus, since it's so simple and classy, you can wear it all year long

Plus, Here are some of my favorite Valentine's Day DIY Gift Ideas and Homemade Recipes! These are some of my favorite recipes to make for my friends when I want to give them a homemade gift to shop my love! All of these items are great for your girlfriends or sisters!
What are your Valentine's Day plans?! Do you have an outfit picked out!?

Visit Julie Story's profile on Pinterest.


Pricing subject to Change at any time. Please make sure you check the current price on Amazon.com before purchasing.