Young Living Convention New Products 2019
Young Living Convention New Products 2019! New Beauty Products, Essential Oils, Supplements and MORE! Health and Wellness just got even easier with these New Young Living Products!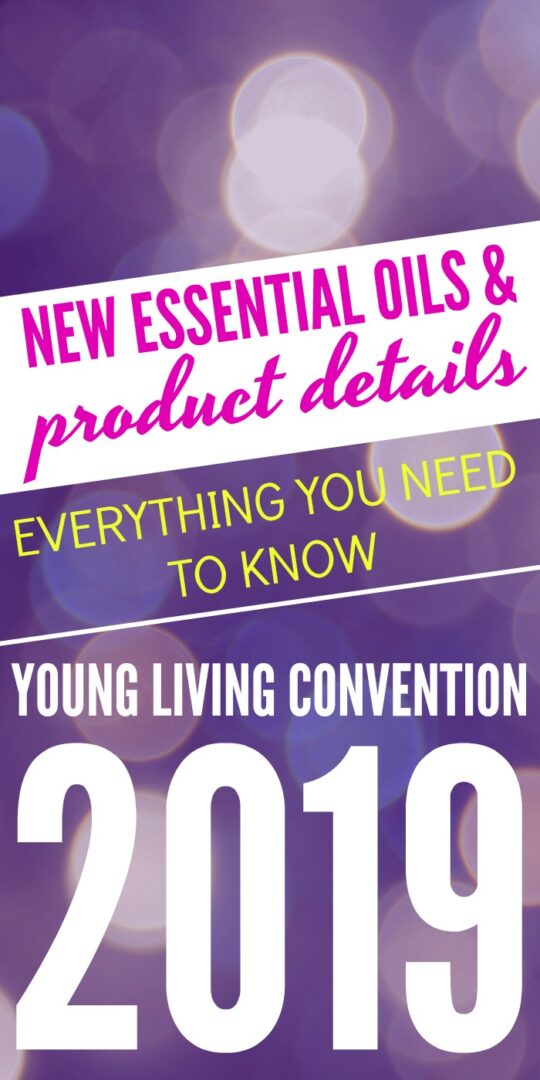 If you are looking for a list of the Young Living Convention New Products that just launched in July 2019, here you go! I am super excited about these New Young Living Products and how they can help support our wellness!
Plus, here are even more posts about Young Living Products!
Here are the new products that just launched at the Young Living Convention!
These products will be available for purchase by U.S. members not attending the convention on Monday, July 22, at 10 a.m., MT!
• There are no purchase limits on these products
• Not available for Essential Rewards order or point redemption.
Young Living New Products
Peace & Calming Roll-On
If you are already a Peace and Calming fan, you will love this Pre-diluted and ready to roll Peace and Calming Roll-On! I use Peace and Calming when I'm struggling with anxiety or just feeling everyday stress. I always put a rollerball on my Peace and Calming so I'm excited about this one that's perfect for on-the-go and to throw in my purse!
It has a sweet, citrusy, and light floral smell. It tackles everyday stressors, soothes the spirit, gives skin a gorgeous glow (BONUS)!, helps to create a peaceful environment, and is perfect for relaxation on the go!
This is also perfect to send to school with your kiddos or to use at night before bed! If you have littles, this oil is mentioned SO much in the Gentle Babies Book!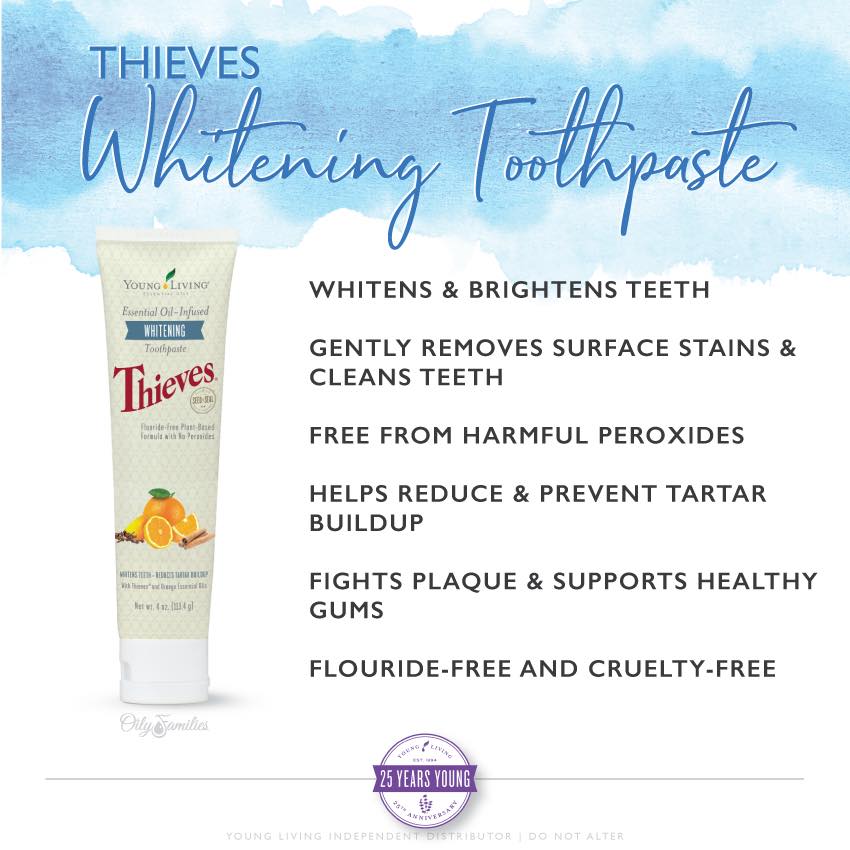 Thieves Whitening Toothpaste
I am already a fan of the Thieves Aromabright Toothpaste, so I'm excited to try this Thieves Whitening Toothpaste! They say it has more of a minty flavor that we are used to with toothpaste like you buy at the store, but this one is free of all the bad stuff we don't want to put in our bodies.
This toothpaste whitens and brightens teeth, gently removes surface stains and cleans teeth, doesn't have any harmful peroxides, helps to reduce and prevent tartar build up, fights plaque, supports healthy gums, and is fluoride-free and cruelty-free!
Chivalry Essential Oil
This oil was created for the 2003 convention but has not been available for many years! I love the basis for this oil and can't wait to get my hands on it!
Chivalry Essential Oil has a fragrance online any other. Its exotic, slightly floral, and woodsy. This oil helps motivate self-reflection and self-improvement (YAY)! Stimulates feelings of honor, appreciation, and respect – the perfect oil if you have kiddos and are teaching them these things. It helps you to become your best self so you can strengthen and uplift others.
25 Years Essential Oil Blend
This oil was formulated exclusively for Young Living's 25th anniversary! It moisturizes and soothes dry, chapped skin. Helps to keep your complexion feeling fresh and hydrated. Minimizes the appearance of fine lines and wrinkles (YES!!), and has a rich, elegant, and floral aroma! This oil will leave you feeling balanced and centered.
Davana Essential Oil
This Essential Oil has a rich, fruity aroma that helps give your day and your mood a boost. It helps to keep your skin blemish free and has an adaptable scent depending on your own body chemistry. It is sweet, warm, and comforting when diffused.
Davana is also a natural replacement for traditional perfume, helps to support work-life balance, reduces feelings of occasional stress, and boosts your positive outlook on life.
I can't wait to try this oil! Especially for the perfume and mood boosting properties!
Cinafresh Deodorant
One of my everyday products I haven't switched over yet is deodorant. I haven't felt there was a great option – until now! I am excited about these new deodorants!!
The first one is Cinafresh Deodorant!
Infused with Clove and Cinnamon Essential Oils. Aluminum-Free and Paraben-Free!
Clinically shown to inhibit the growth of odor-causing bacteria and help maintain the balance of the skin microbiome. It's aluminum-free, non-irritating, and contains skin soothing and conditioning ingredients! It helps to fight odor without disturbing normal perspiration.
BONUS: It's made without gluten-containing ingredients!
Citraguard Deodorant
Infused with Lemon, Thyme, and Lemongrass Essential Oils! Aluminum-Free and Paraben-Free!
Clinically shown to inhibit the growth of odor-causing bacteria and help maintain the balance of the skin microbiome. It's aluminum-free, non-irritating, and contains skin soothing and conditioning ingredients! It helps to fight odor without disturbing normal perspiration.
BONUS: It's made without gluten-containing ingredients!
Feather the Owl Diffuser and Noise Machine
How cute is this NEW Diffuser! There are so many awesome features to this diffuser that make it kid-friendly and perfect for your littles! It has easy-touch talons which are touch-sensitive for powering the diffuser on and off. Simple operation that is easy for kids to use! It runs for up to 10 hours so it will run all-night long!
My favorite feature is that there are built-in speakers so it doubles as a noise machine! It plays 5 different sounds including rain, birds, ocean waves, fan, and lullaby!
There are ten LED light options and the night-light and white noise functions are independent of the diffuser mode!
How cool is this!? It will make the perfect Baby Shower Gift too!! LOVE the run time and the white noise machine!
IlluminEyes
IlluminEyes is a supplement that helps protect the eyes from damaging blue light. This is so important because we spend so much time looking at screens. IlluminEyes improves visual performance, and helps protect and maintain proper eye health. It also helps to reduce eye fatigue and eye strain. It also increases macular pigment and optical density, and may help reduce eye health deterioration common with age. Of course, as always with Young Living, there are no synthetic ingredients or artificial colors.
Olive Essentials
Olive Essentials is a dietary supplement that supports total body wellness with hydroxythrosol from spanish olives! Hydroxythrosol is a powerful antioxidant that supports overall health.
This supplement helps support vascular and heart health. It supports total body wellness, a healthy immune system, and internal cleansing. Each capsule provides as much hyroxytyrosol as a liter of extra virgin olive oil – wow!
Savvy Minerals Eye Shadow Palette
Last but not least, I am loving these new Savvy Minerals Eye Shadow Palettes with pressed minerals!! These are pigment-packed mineral hues. Each palette contains matte, shimmer, and satin finishes. As always with all savvy products, these colors are build-able and bendable. You can create a smoky eye, natural, or bold!
All of these eye shadows are infused with lavender essential oil and each palette includes a brush!
I'd love to know your thoughts! Which products are you most excited about?! Leave a message in the comment box below or let me know if you want to get signed up with Young Living so you can get your hands on these products! Here's how you get started with essential oils, or send me a message and I'll help you!
Disclaimer: These statements have not been evaluated by the Food and Drug Administration. This information is not intended to diagnose, treat, cure, or prevent any disease. The information on this site is not intended or implied to be a substitute for professional medical advice, diagnosis or treatment. Please confirm any information obtained from or through this web site with other sources, and review all information regarding any medical condition or treatment with your physician. Never disregard professional medical advice or delay seeking medical treatment because of something you have read on this website.