Young Living Essential Oils for Traveling!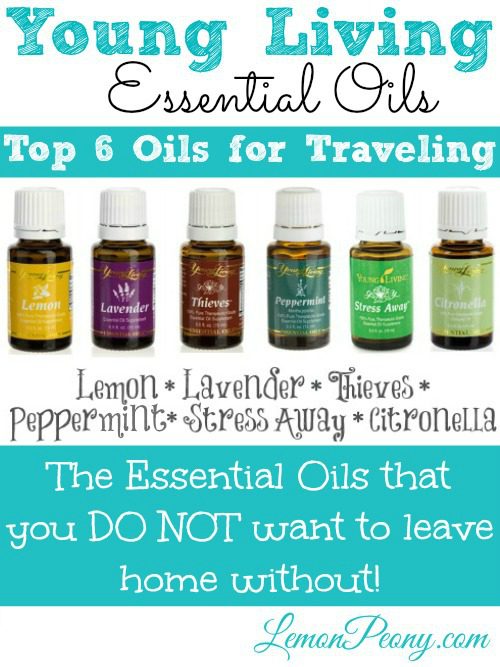 Here are my picks for the top 6 Young Living Essential Oils for Traveling!
These are my favorite Young Living Essential Oils for Traveling! This Summer I went on a mission trip to El Salvador, Guatemala, and Honduras. I was trying to pack as light as I could, but I knew I wanted to take some of my oils with me.
I decided to take only 6 of my Young Living Essential Oils on my trip. I have been using Essential Oils for a while now, so I knew that they would be helpful! I wanted to keep them close by, so I carried them on the plane with me in my quart sized ziplock bag! Because I was limited on space, I tried to think through my favorite oils and the ones that could help me most while I was gone.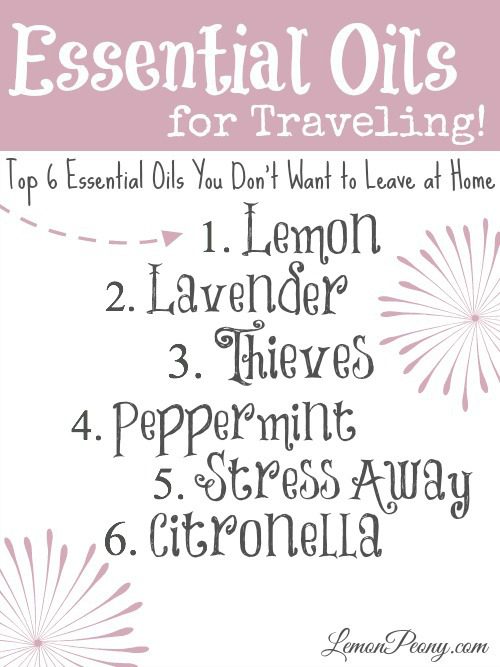 I ended up using every single oil that I took, and I was so glad that I had them!
Here are the 6 Young Living Essential Oils for Traveling! 
1. Lemon
2. Lavender
3. Thieves
4. Peppermint
5. Stress Away
6. Citronella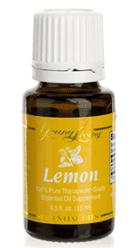 Lemon – Lemon Essential Oil  is one of my favorites! I use Lemon Essential Oil when I am struggling with seasonal changes or wanting a fresh, clean oil to diffuse. Lemon Essential Oil is very refreshing! On my trip, I used Young Living Lemon Essential Oil at night before I went to bed to boost seasonal wellness. It helped me feel refreshed and helped clean the air.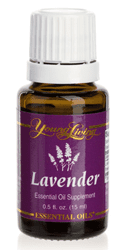 Lavender – Lavender Essential Oil is one that I use daily. I took Lavender Essential Oil with me because it helps promote a good nights sleep. I used this every night on my chest and pillow. I slept through the night every single night in conditions that were very different than I am used to. I believe that this is one of the reasons I was able to sleep so well while I was gone! I felt rested every single morning from a great nights sleep.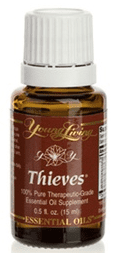 Thieves – Thieves Essential Oil is important for me because it helps to boost my immune system. I can use this on the plane or every morning to promote health and wellness. This is definitely a "must have" when you are traveling!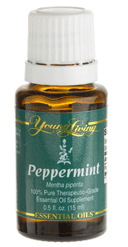 Peppermint – Peppermint Essential Oil is another one that I wanted to have with me. Peppermint Essential Oil helps can promote tummy wellness and is great for seasonal wellness as well.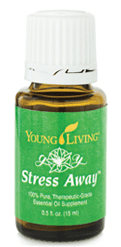 Stress Away – Stress Away Essential Oil is pretty self explanatory. I used Stress Away every night on my neck to help me relax before bed. I used this oil in combination with Lavender Essential Oil to help promote a restful night sleep and relax! Perfect for plane rides and new situations.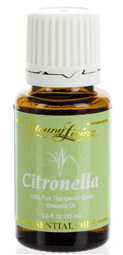 Citronella – Citronella Essential Oil was one that I almost did not take with me, but I am sure glad I had it. I put Citronella Essential Oil on my bed every night before I went to bed and on my ankles in the morning and at night. I was glad I had Citronella Oil because it helps to keep outside annoyances away. I didn't have any issues, but I think it was because I was using the Citronella Oil!
I truly believe that using these oils to promote health and wellness helped me to stay well while I was gone. I even used the Essential Oils for even more than I had planned. It was amazing to me how much they really helped, and I loved that it was something familiar in a strange place.
If you are wanting to try Essential Oils, I recommend getting the Premium Starter Kit!
By signing up as a Wholesale Customer you'll save 24% on all future purchases + there are some great deals to get you started! This is how you get the Premium Starter Kit, and there are no strings attached or obligations to purchase anything in the future.
The Premium Starter Kit includes the Everyday Oils Collection (10 5ml bottles of essential oils), a Home Diffuser, Welcome to Young Living Booklet, a User's Guide, Stress Away (5-ml), an AromaGlide Roller, and Sample Packets!
Click here to read more about the Premium Starter Kit!

Visit Julie Story's profile on Pinterest.


Disclaimer: These statements have not been evaluated by the Food and Drug Administration. This information is not intended to diagnose, treat, cure, or prevent any disease. The information on this site is not intended or implied to be a substitute for professional medical advice, diagnosis or treatment. Please confirm any information obtained from or through this web site with other sources, and review all information regarding any medical condition or treatment with your physician. Never disregard professional medical advice or delay seeking medical treatment because of something you have read on this website.
Posted by
Julie Story
. This post may contain affiliate links. Please read our
Disclosure Policy
.