Baked Cranberry Almond Granola Recipe!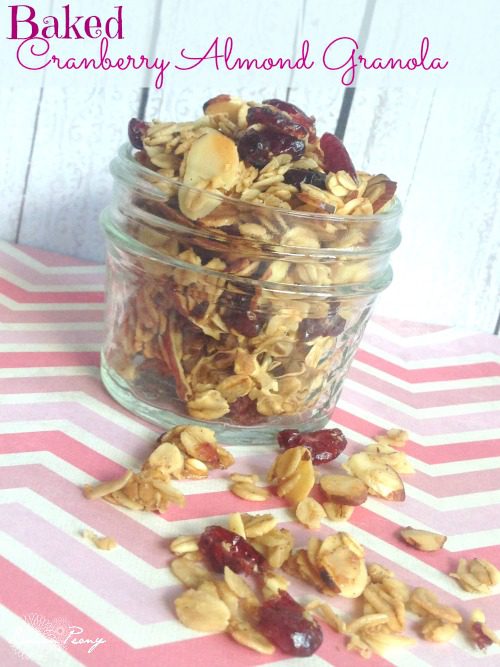 If you are looking for a healthy snack idea, check out this Baked Cranberry Almond Granola Recipe!
This Baked Cranberry Almond Granola Recipe is easy to make and SO good! This is the perfect on-the-go snack for you and your kids! Plus, you can eat this Granola with Milk or Yogurt! Use it in a Yogurt Parfait or as Cereal! You can also use many different types of dried fruit and nuts. Get creative and make a flavor that you and your family love and enjoy!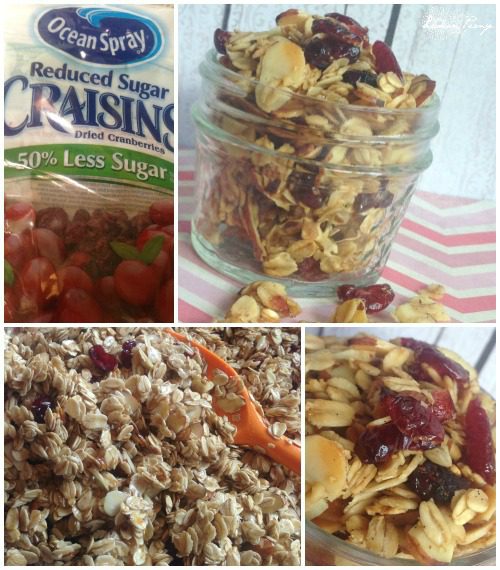 Baked Cranberry Almond Granola Recipe
Here's What You Need:
1/3 cup Olive Oil
1/2 cup Maple Syrup
1 tablespoon Vanilla
3 cups Rolled Oats
1 cup Dried Cranberries (1/3 less fat)
3/4 cup Sliced Almonds

Directions:
Heat oil and maple syrup in a microwave safe bowl for 40 seconds.

Add vanilla and stir.

Place oats in a large bowl, pour maple syrup mixture over oats and stir well.

Add in cranberries and almonds and continue to stir until mixed.

Line large jelly roll pan with parchment paper, and pour the oat mixture on the pan.

Bake for 20 minutes at 325 degrees and stir after 10 minutes.

Remove from oven and spread on foil to cool.

Package and enjoy!
You can store your granola in Mason Jars, or you can use a FoodSaver Vacuum Sealer and create little individual sized packages that are air tight.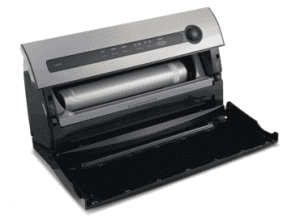 My Mom and Grandmother made this recipe for me to take on a Mission Trip to El Salvador. They packaged it in small single servings so that it was air tight and I could open them when I needed a little extra healthy snack! Since these were all sealed up, they were easy to carry in a backpack and perfect for traveling!
We love our Food Saver Vacuum Sealing System and use it ALL of the time! Grab one now at Amazon! You can use these to seal Soups, Meats, Dry ingredients, Recipes, Leftovers, Cheese, and much, much more!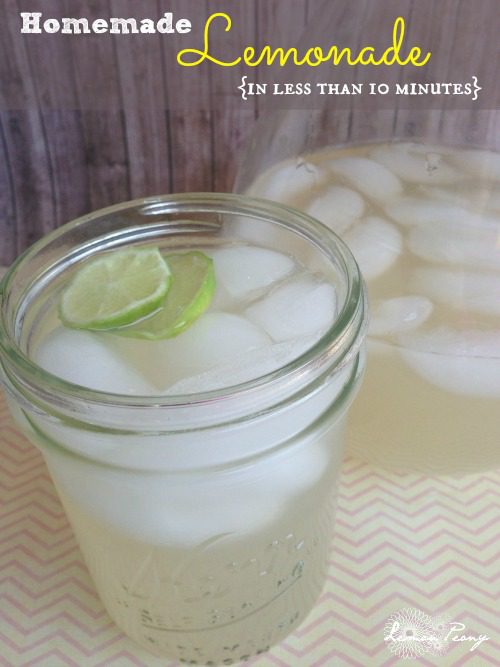 Also, be sure to check out this Homemade Lemonade Recipe your whole family will love! This recipe is quick and easy!

Visit Julie Story's profile on Pinterest.


Pricing subject to Change at any time. Please make sure you check the current price on Amazon.com before purchasing.
Posted by
Julie Story
. This post may contain affiliate links. Please read our
Disclosure Policy
.