Crockpot Broccoli Chicken Cheese Dip & Homemade Tortilla Chips!
This shop has been compensated by Collective Bias, Inc. and its advertiser. All opinions are mine alone. #MyBrothersSalsa #CollectiveBias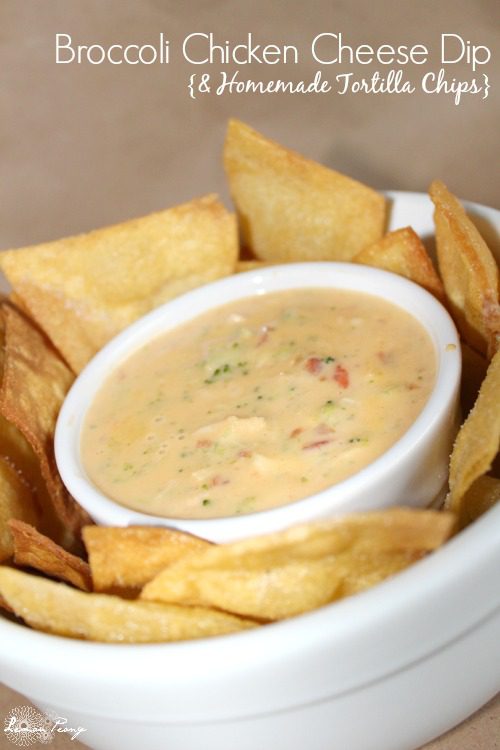 Check out one of my favorite family recipes for Crockpot Broccoli Chicken Cheese Dip & Homemade Tortilla Chips!
Crockpot Broccoli Chicken Cheese Dip is one of my favorite dip recipes to make for friends or family for the holidays! It is an easy recipe that anyone can make and perfect for any occasion, party, or celebration! This Broccoli Chicken Cheese Dip is a recipe that my Mom used to make for lunch, dinner, or when we were having guest over that is kid-friendly with hidden veggies and protein! You can also serve this over rice, or make these Homemade Tortilla Chips that are delicious! My Mom figured if we were eating corn tortilla chips, broccoli, and chicken all in one meal then we would be getting our "healthy meal" for the day :)! Plus, be sure to check out even more of my favorite Recipes!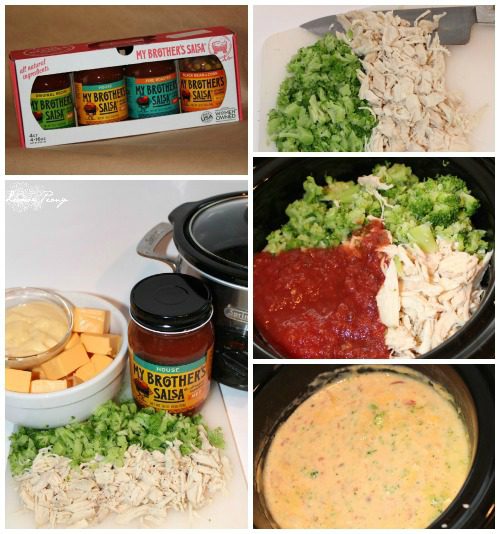 Crockpot Broccoli Chicken Cheese Dip
Here's What You Need:
1/2 Cup My Brother's House Medium Salsa
1 lb. Velveeta Cheese
1/2 Can Cream of Chicken Soup
1 Cup Frozen Broccoli
3/4 Cup Cooked Chicken

Directions:
1. Steam Broccoli in Microwave and Chop – I like to chop my broccoli up pretty small, but you can always leave bigger pieces.

2. Chop Chicken either with a knife or in a cuisinart (you can always use bigger chunks if you prefer).

3. Add Cheese, Salsa, Cream of Chicken Soup, Broccoli, and Chicken into a Crock Pot and cook on High until completely melted.

4. After cheese is melted turn heat down to "warm" and enjoy!

Homemade Tortilla Chips
Here's What You Need:
Yellow Corn Tortillas
Canola Oil
A Large Pot

Directions:
1. Cut your Corn Tortillas into "pizza slices" with a pizza cutter.

2. Put 1 inch of Canola Oil in a large pot and turn on high for the oil to heat up.

3. When the oil starts to bubble place 1 tortilla slice into the pot until the oil is ready and the tortilla starts to bubble.

4. Cook 5-6 slices at a time and watch them VERY closely so that your chips do not get over-done.

5. Remove chips from oil when they start to turn light brown and place them on a paper towel to cool.

6. Finish with a sprinkle of salt as desired.
I used My Brother's Salsa in this Broccoli Chicken Cheese Dip Recipe to add a special touch! I picked up the Specialty 4-Pack of Salsa at Sam's Club because it is perfect for all of the Holiday Parties and Baking this time of year! My Brother's Salsa is a Women-Owned company, and there are Family Recipes listed on every jar and on the company's website!  I think this is awesome because this is actually a company based out of my area! I have tried their salsa for years at local craft fairs, so I was excited to see this product in Sam's Club.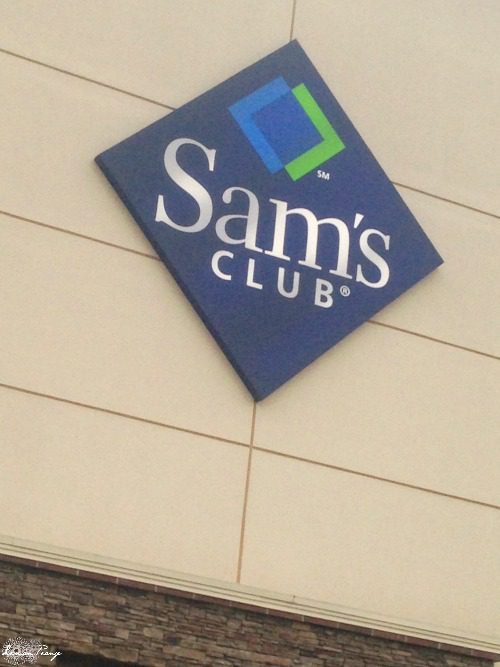 This Specialty Pack is only found at Sam's Club, but you can also pick up this brand of Salsa at Walmart, Harris Teeter, and The Fresh Market! For this Specialty Pack, be sure to check out the Sam's Club Near You! This Holiday 4-Pack will only be available for a limited time, so head to Sam's Club now to get one for yourself or as a great Gift Idea for a friend or co-worker (the 4-pack of Salsa is even pre-wrapped and packaged with a gift tag for easy gift-giving this year)!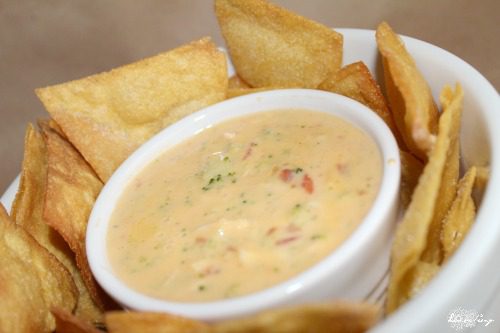 This is one of my family favorite recipes for the Holidays, and even New Years and the Super Bowl! What are some of your go-to family favorite recipes for the Holidays or special occasions?!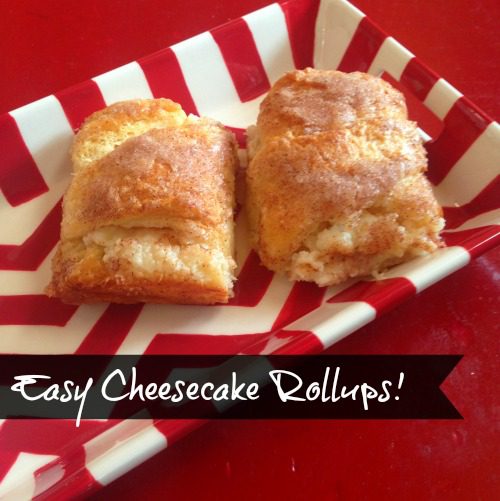 You may also want to try this Easy Cheesecake Rollups Recipe with Cinnamon and Sugar for a yummy dessert to go with your cheese dip for a Holiday Party or special occasion!

Visit Julie Story's profile on Pinterest.