Homemade Guacamole Recipe without Cilantro | Made with Essential oils!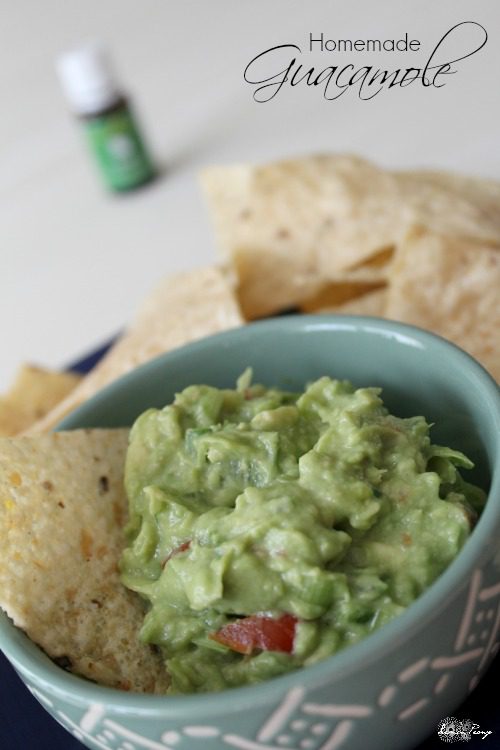 I am SO excited to share with you my Homemade Guacamole Recipe without Cilantro!
This is my favorite Homemade Guacamole Recipe without Cilantro, and I hope you enjoy it too! I don't add Cilantro because it is probably the one herb I just can't seem to acquire a taste for … so I leave it out :). My favorite part about this recipe is that I used Lime Vitality Essential Oil to get a great burst of flavor!!

Homemade Guacamole Recipe
Here's What You Need:
1 Avocado
1/2 Roma Tomato (chopped)
3 Stems of Green Onions (chopped)
1/4 of a small Jalapeño (chopped)
2 Drops of Therapeutic Grade Lime Vitality Essential Oil
Salt (to taste)

Directions:
Cut the avocado in half and take the seed out.
Spoon out the avocado into a small bowl and mash it up.
Mix in the roma tomato, green onions, and jalapeño.
With a toothpick (or very carefully) add in 2 drops of Lime Vitality Essential Oil.
Finish off with salt to taste and Enjoy!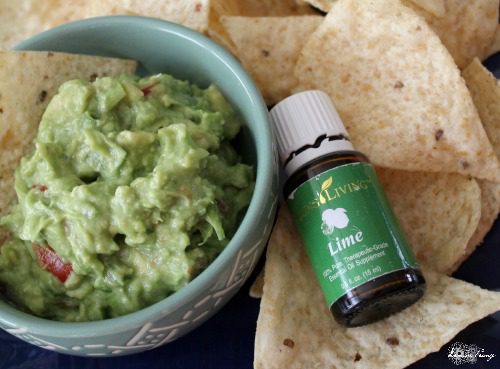 I hope you enjoy this recipe and make it for all of your friends! It is so quick and easy to make! Plus, adding the green onions and Lime Essential Oil really give it a burst of flavor!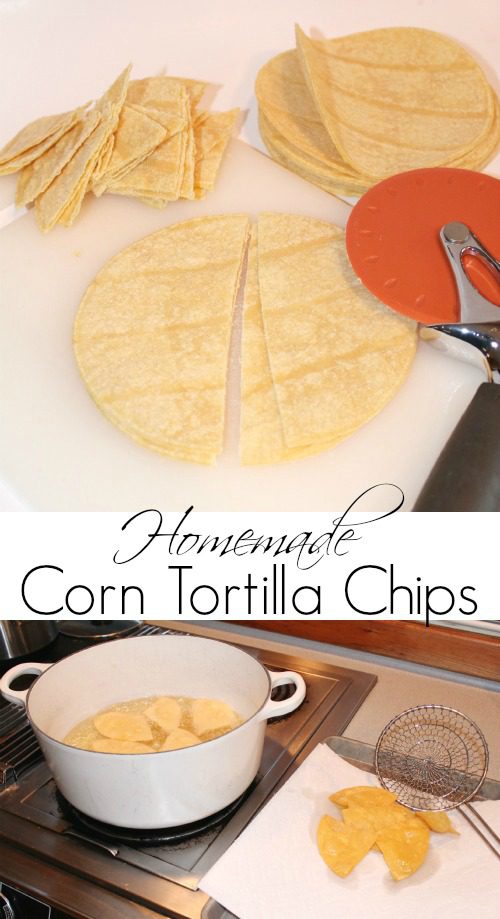 Check out my post about How to Make Homemade Tortilla Chips for an awesome addition to this party dip! These are super easy to make and SO good!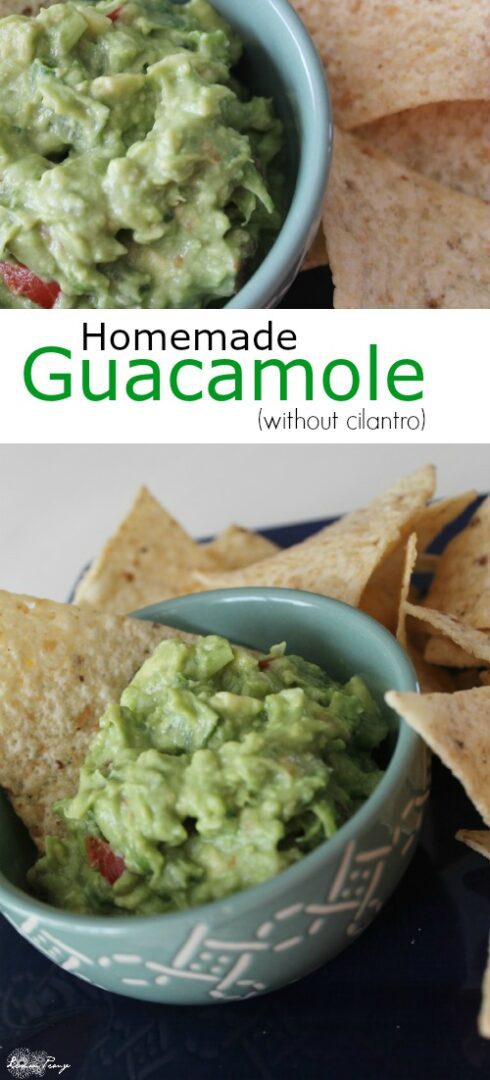 Pair these together and enjoy a Party Dip Recipe with your friends and family or any occasion or party! Plus, be sure to check out even more things you can do with Essential Oils and Recipes!
Plus, be sure to check out this post on 35 Ways to Promote Health and Wellness with Essential Oils!
If you are wanting to try Essential Oils, I recommend getting the Premium Starter Kit from Young Living! This kit is only $160 when you sign up as a Wholesale Member, and has over a $300 Value! This is what I started with, and I loved trying all of the different oils!
By signing up as a Wholesale Customer you'll save 24% on all future purchases + there are some great deals to get you started! This is how you get the Premium Starter Kit, and there are no strings attached or obligations to purchase or sell anything in the future.
The Premium Starter Kit is GREAT if you are new to essential oils! Plus, I love the Seed to Seal guarantee that Young Living offers! Young Living Essential Oils are the only Essential Oils that are Therapeutic Grade, and you can even take most of them internally!
If you are looking for where to start, one of my favorite combinations to diffuse is Lemon and Lavender! Here's more information about what's in the Premium Starter Kit!

Visit Julie Story's profile on Pinterest.


Pricing subject to Change at any time. Please make sure you check the current price on Amazon.com before purchasing.
Disclaimer: These statements have not been evaluated by the Food and Drug Administration. This information is not intended to diagnose, treat, cure, or prevent any disease. The information on this site is not intended or implied to be a substitute for professional medical advice, diagnosis or treatment. Please confirm any information obtained from or through this web site with other sources, and review all information regarding any medical condition or treatment with your physician. Never disregard professional medical advice or delay seeking medical treatment because of something you have read on this website.