Easy Homemade Lemonade Recipe!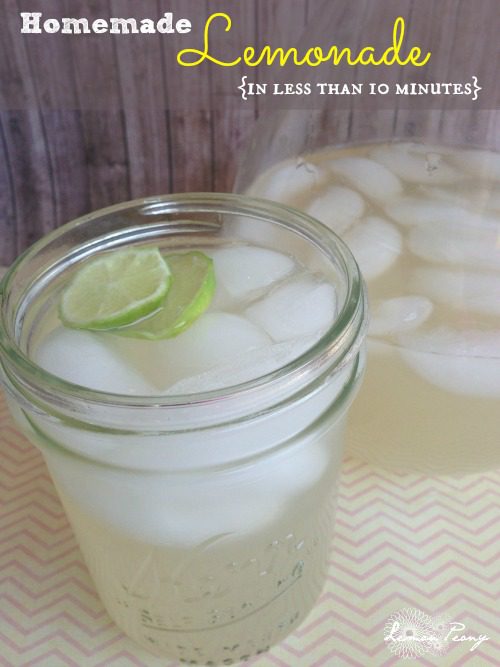 Spring is finally here, so I decided to make this Easy Homemade Lemonade Recipe to celebrate!
Try this Easy Homemade Lemonade Recipe if you are looking for a cool and refreshing drink for Spring and Summer! There is just something about making your own lemonade that is wonderful! Plus, it just taste better! This is a great recipe to make with your kids for a special activity! Make this recipe in 10 minutes or less for a quick and easy alternative to powdered lemonade.
Easy Homemade Lemonade Recipe
Here's What You Need:
1 Cup Sugar
3 Cup Water
1/2 Cup Lemon Juice
2 Cups of Ice

Directions: 
1. On low heat, combine 1 Cup of Sugar and 1 Cup of Water until simple syrup mixture is clear and the sugar is completely dissolved.

2. Remove from heat and add in 1/2 Cup of Lemon Juice.

3. Mix the Lemonade Syrup with 2 Cups of Water and 2 Cups of Ice in your favorite pitcher or jar!

4. Serve over Ice and Enjoy!
If you are making lemonade for a crowd, you can always double or triple this recipe!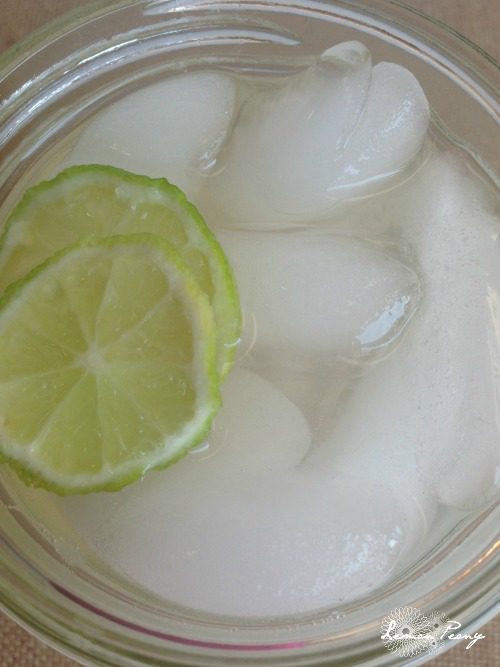 Have your kids make this Homemade Lemonade to sell at a garage sale or for their very own lemonade stand! I love getting kids involved in cooking projects! It is a great way to teach them useful skills in the kitchen and get them away from the TV, iPad, or Computers!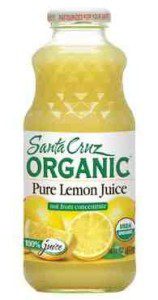 I used Organic Pure Lemon Juice for this recipe, but you can always squeeze your own lemons! Finish this recipe off with a couple of fresh squeezed lemons or lime!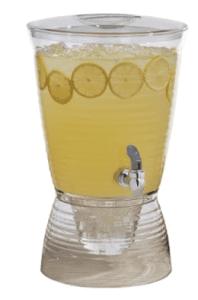 If you are looking for a cute way to serve your lemonade, Mason Jars are perfect for summertime! There is just something about drinking out of a Mason Jar that says Summer! You can also grab one of these awesome 2.5-Gallon Beverage Dispensers if you are planning a wedding shower, baby shower, or birthday party! This is only $24.99 right now at Amazon!
This is Homemade Lemonade Recipe is the perfect recipe to enjoy all Summer long at the lake or by the pool! I love lemonade on a Hot Summer Day!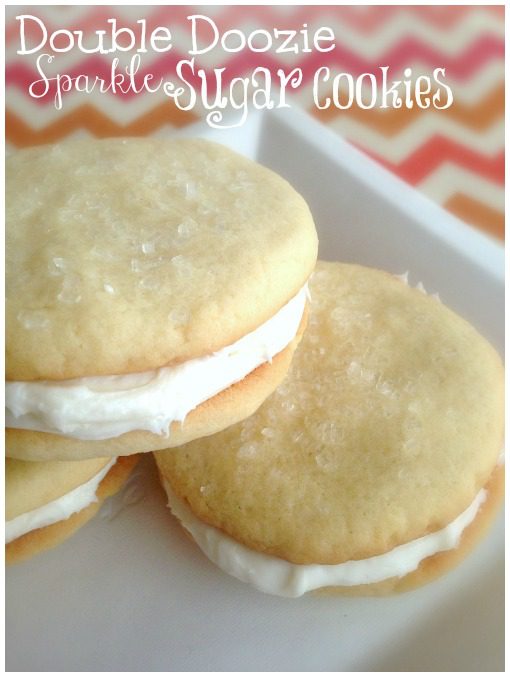 Plus, be sure to check out my Double Doozie Sparkle Sugar Cookies Recipe for another FUN Summertime Treat!
Pricing subject to Change at any time. Please make sure you check the current price on Amazon.com before purchasing.