Easy Sugar Cookie Recipes
Easy Sugar Cookie Recipes! Soft and chewy sugar cookies! Lime and Lemon Sugar Cookies, Copycat Lofthouse Sugar Cookies, Sugar Cookies Icing, and Thick Sugar Cookies!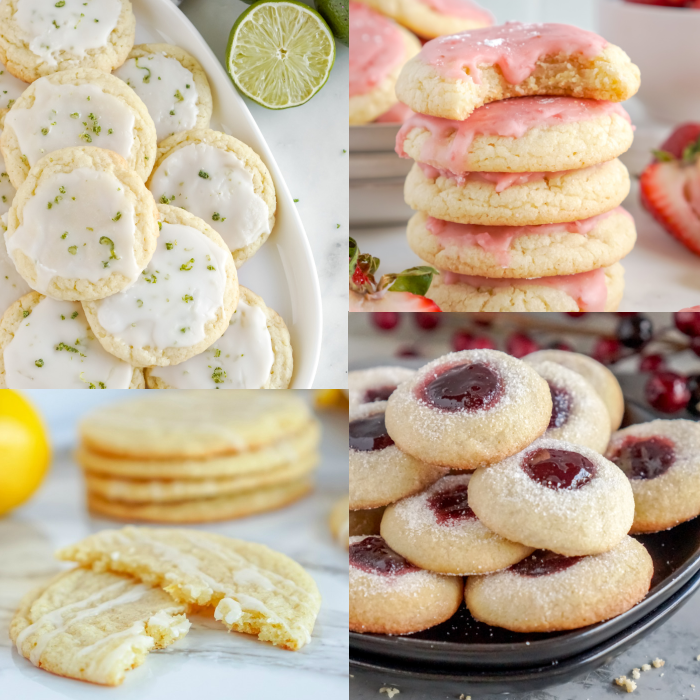 These Easy Sugar Cookie Recipes are the simplest and most AMAZINGLY delicious recipes! So adaptable to any event or party you are needing this season!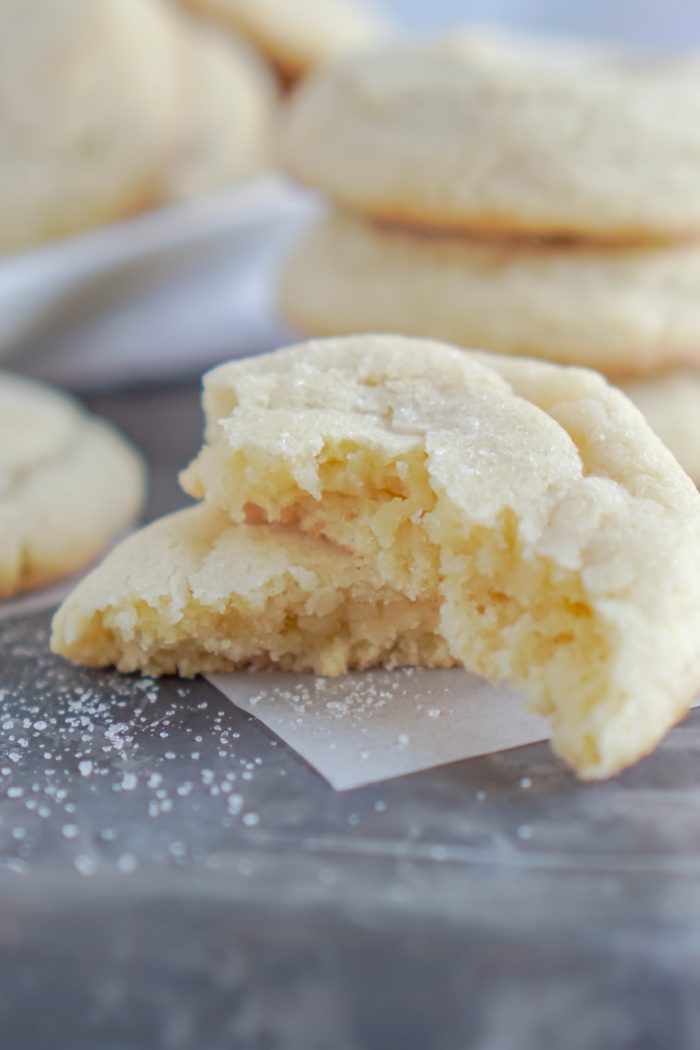 Plus, here are even more Delicious Cookie Recipes!
Here is why you are going to LOVE these Easy Sugar Cookie recipes!
Simple cookie base made from basic pantry ingredients!
Easy recipes – GREAT for parties, gifts, or afternoon snacks!
Delicious and packed with flavor!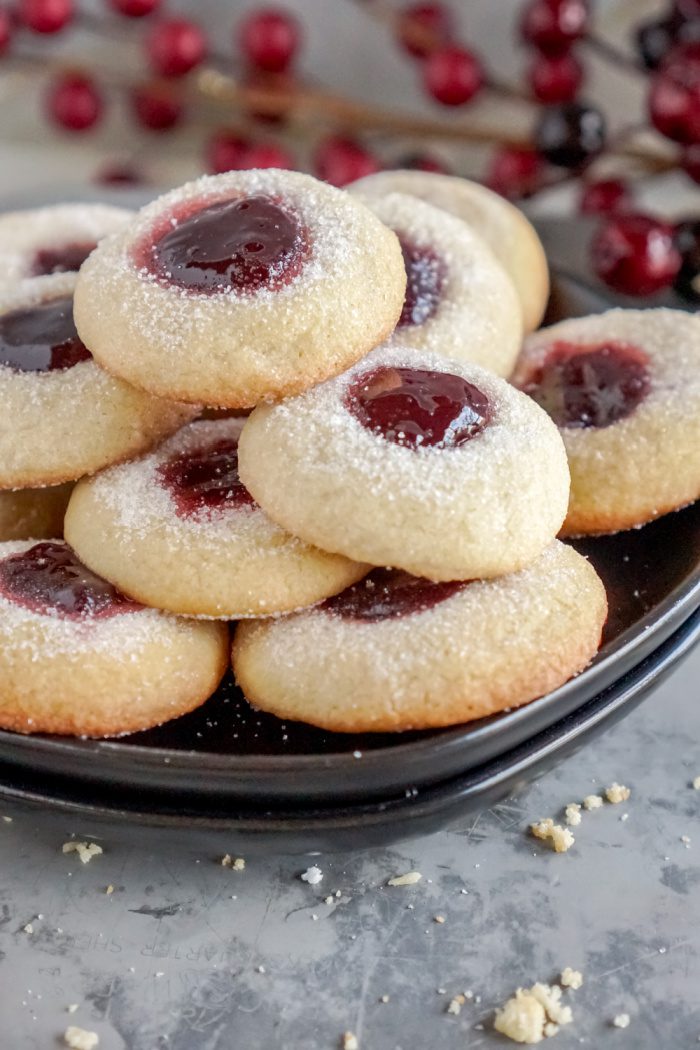 What you are going to need to make these Easy Sugar Cookie recipes!
Sugar cookies are great because you can make them with things right in your pantry!
Decorations, Frosting, Toppings, or Flavorings all help make sugar cookies even better!
Cookie Cutters! I have found that using large cookie cutters to shape my cookies after baking is the perfect way to get them all the same size!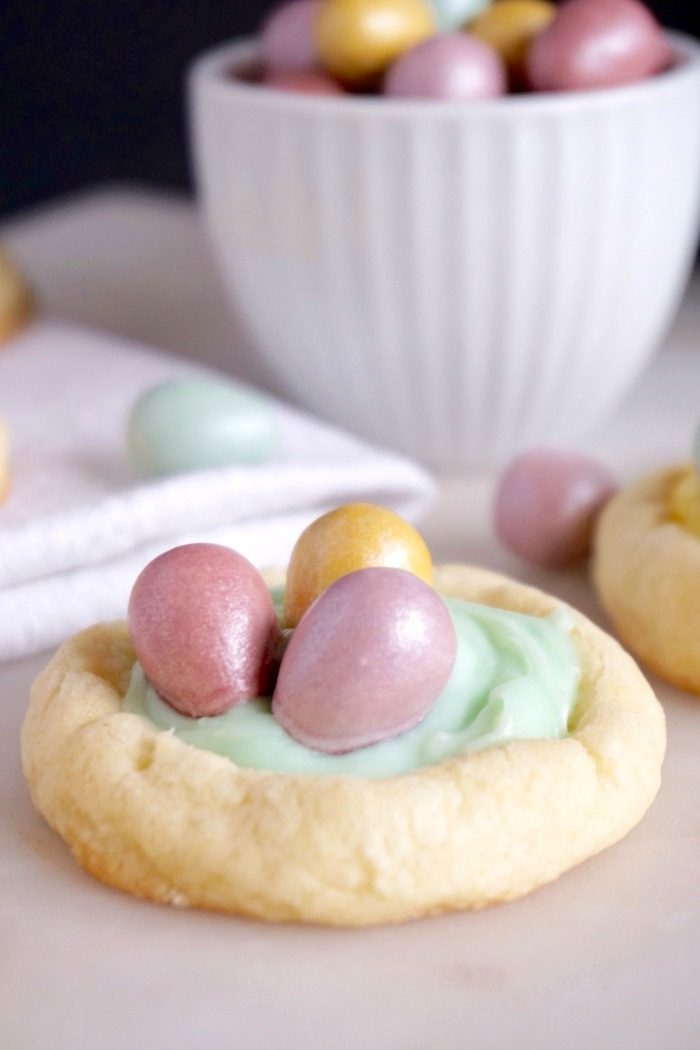 Easy Sugar Cookie Recipes
Here are my FAVORITE Easy Sugar Cookie Recipes! There are options for every season and occasion!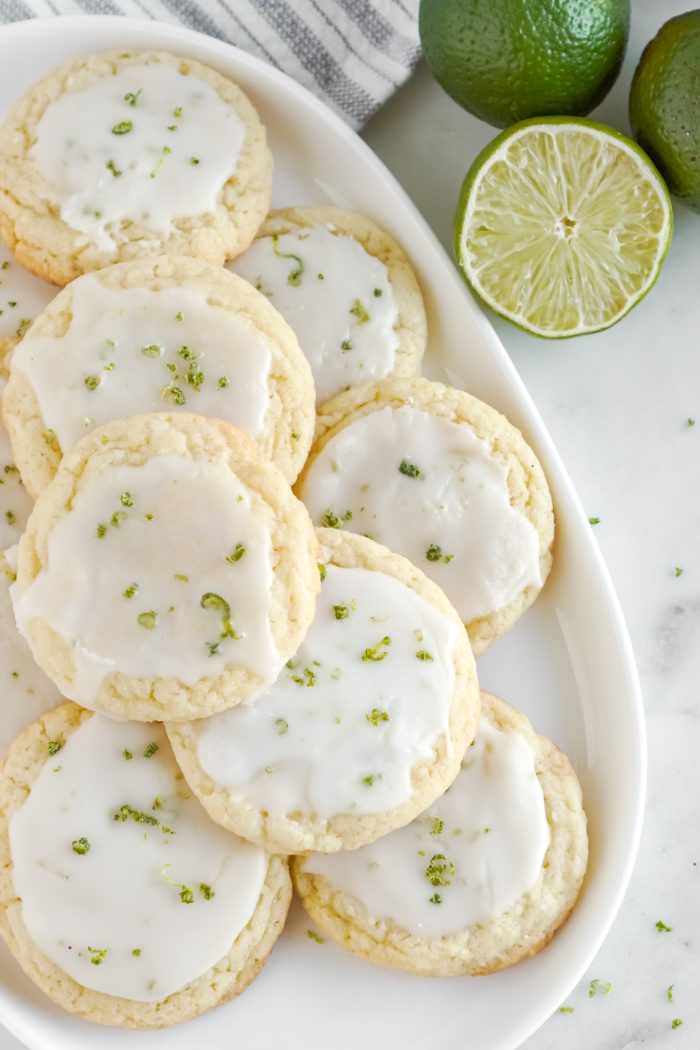 These Lime Sugar Cookies are great for spring and summer time! A simple cookie made with basic kitchen ingredients with a lime glaze. These are citrus cookies are one of my all-time favorites!
Needing a simple and easy sugar cookie? These are the Best Soft Sugar Cookies ever! Soft and chewy, they are the perfect cookie for any occasion!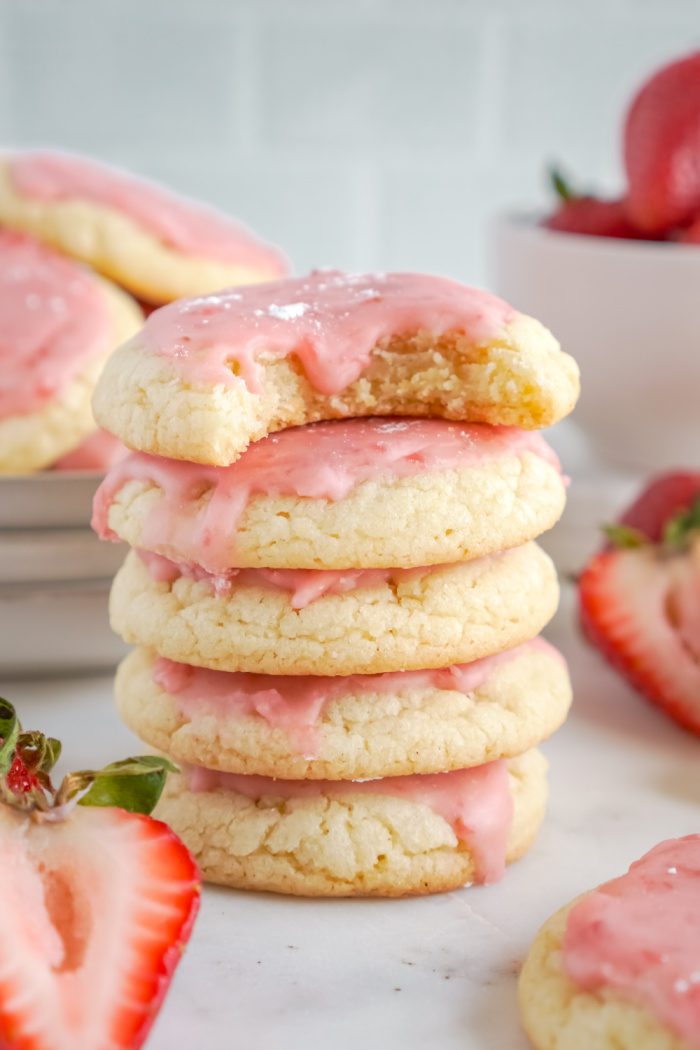 These simple sugar cookies with an amazing Strawberry Glaze are perfect for Valentine's Day or Summer! The fresh strawberry glaze is SO GOOD!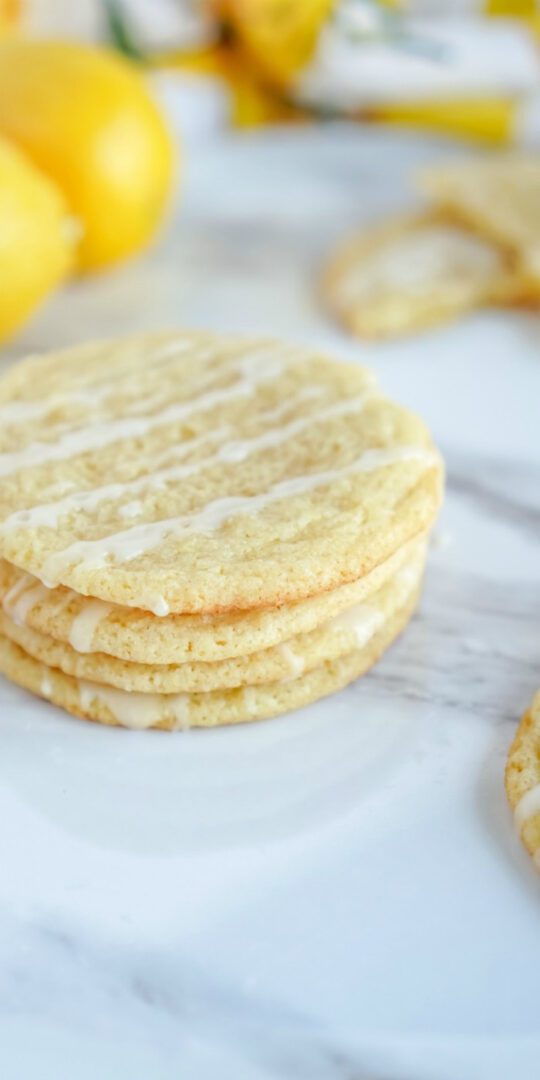 Soft and light Lemon Sugar Cookies! These cookies are so delicious! I LOVE the homemade lemon glaze on top! Perfect for any spring or summer party!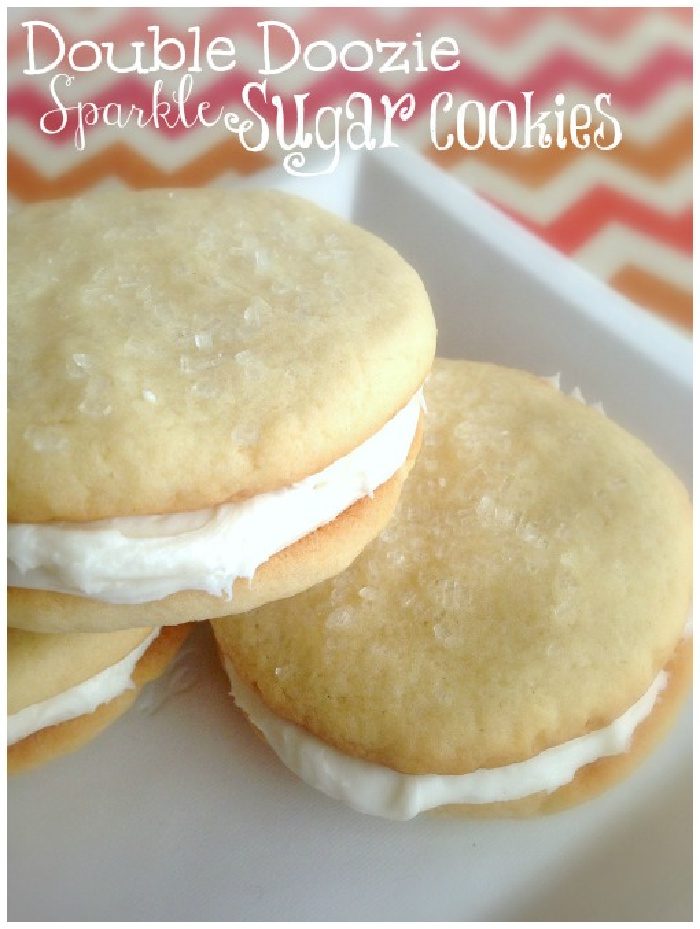 These Double Doozie Sugar Cookies are so fun to make! Made from a simple cookie base, just add sprinkles and TA-DA! You could even change out the sprinkles for any color you want! Great for parties and get-togethers!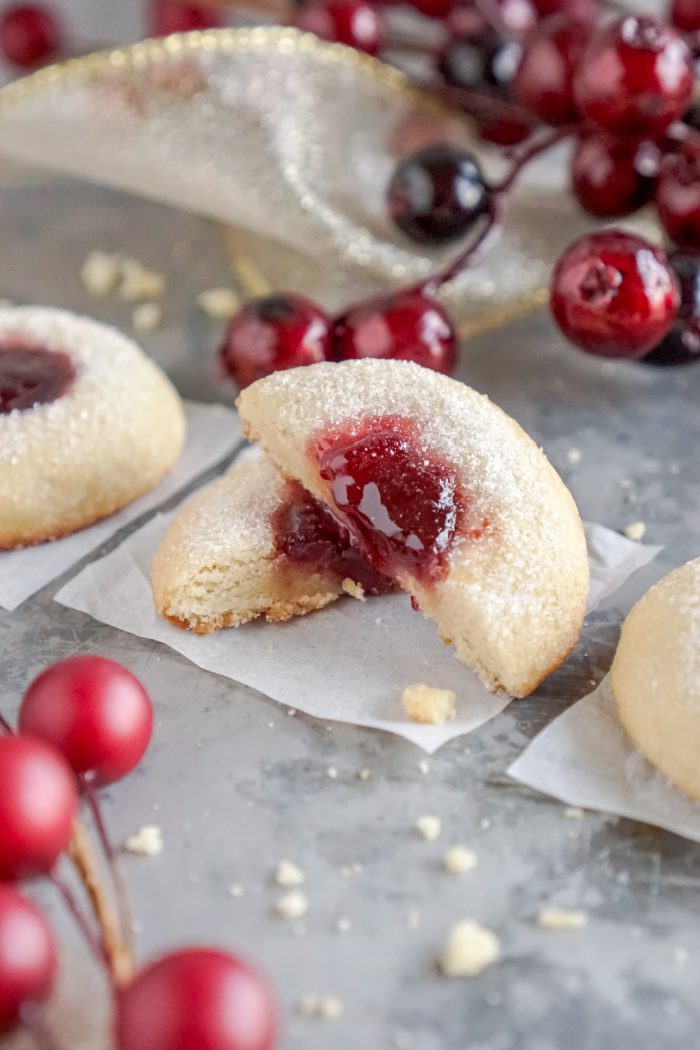 Not only do these Raspberry Thumbprint Cookies taste amazing, but they are also SO pretty! The sugar coating really gives these cookies a nice crunch on the outside, while staying soft and chewy on the inside! YUM!
This Peppermint Cookies Recipe is the perfect addition to your next holiday party! Or any party for that matter! The almond bark drizzle and the crushed candy canes sprinkled on top will impress everyone! Plus, they are super simple to make!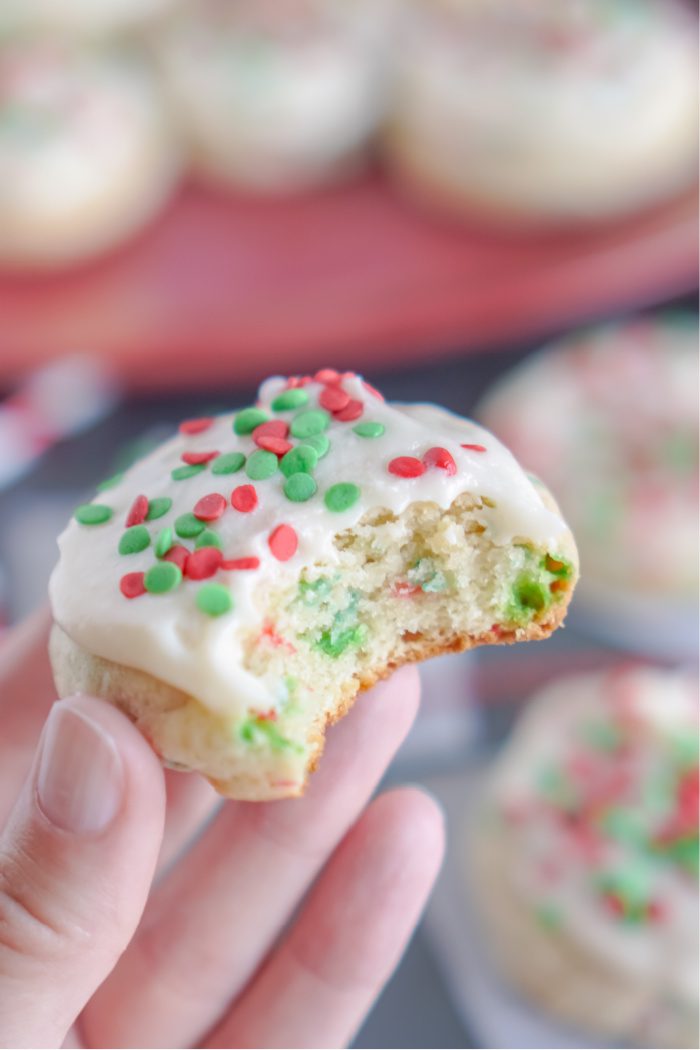 If you're a fan of Lofthouse cookies, then this Soft Sugar Cookies Recipe is for you! Super easy and fun to make! Not to mention chewy and soft! Change out the sprinkles to fit any season or holiday you need them for!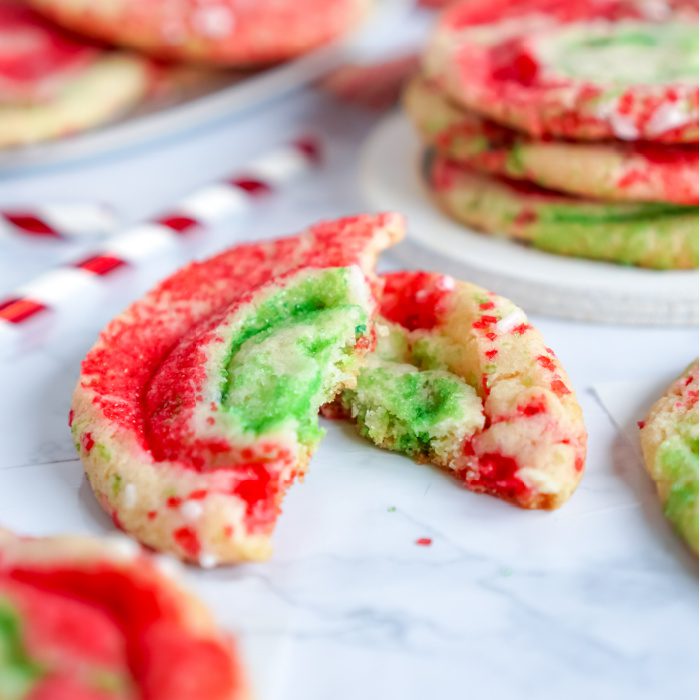 Get the kids involved with this recipe because these Funfetti Sugar Cookie are packed full of sprinkles, flavor, and FUN! They make the perfect afternoon snack! A simple and easy cookie that everyone will enjoy!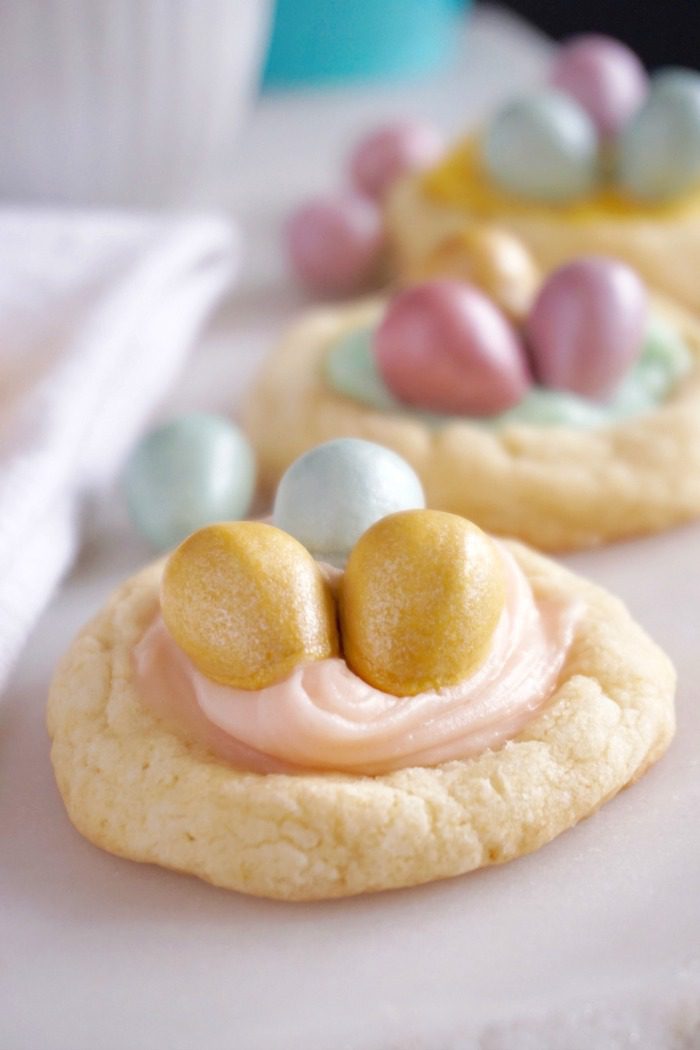 These Birds Nest Sugar Cookies are too cute for words! I can't get over how tasty they are! Topped with a homemade cream cheese frosting and Cadbury Chocolate Eggs, these cookies are perfect for any spring or Easter party!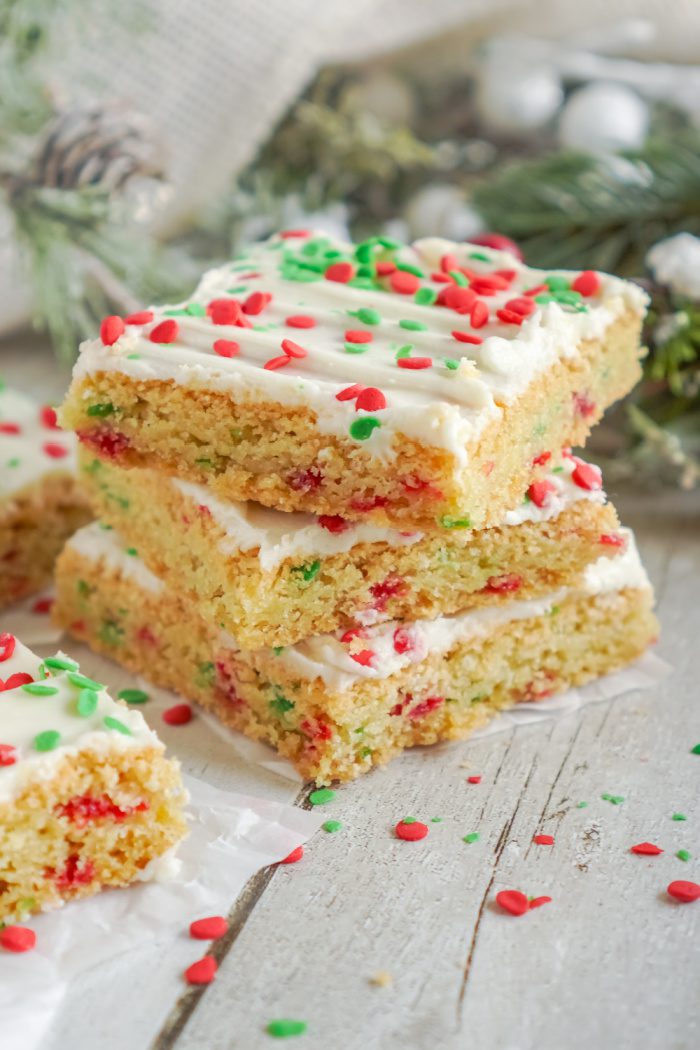 This is defiantly one of my favorite recipes to make! Sugar Cookie Bars that are super simple great for parties, gifts for others, or even just an afternoon snack! The homemade icing is super tasty and the colored sprinkles make them fun and festive!
Sugar cookies are one of the most classic cookies around. Plus, they are extremely versatile! You only need a few ingredients for the base – then add sprinkles, jam, or different flavorings (like lemon, lime, peppermint, etc…). Then you've got countless options to choose from!
Any one of the cookie recipes are great for parties! Easter parties, summer pool parties, or even holiday parties! They are sure to be a crowd pleaser!
Making cookies is a great way to have fun and spend time with your family! Get creative with your decorating skills and start making some tasty memories with your loved ones!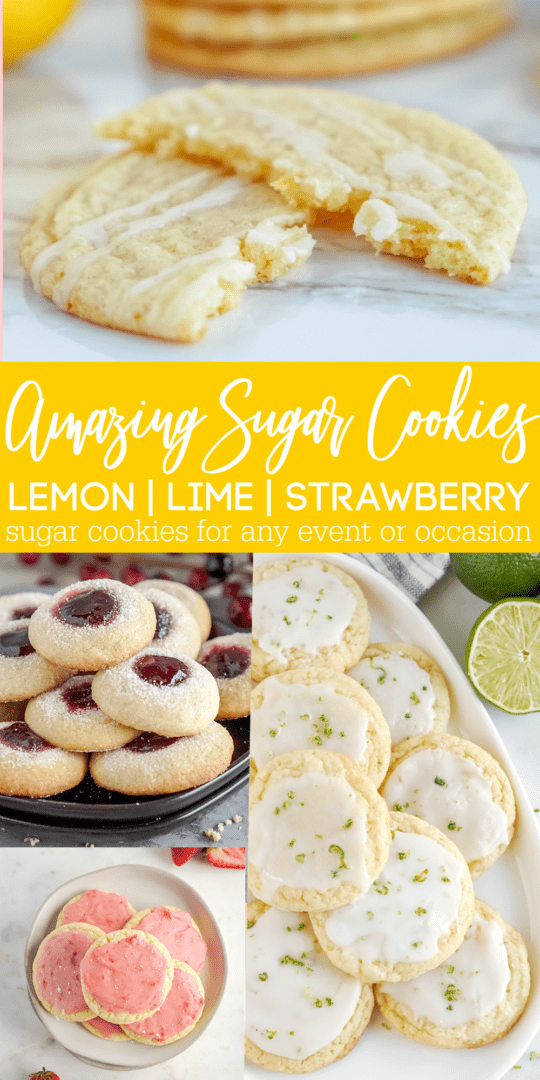 Plus, be sure to try this Caramel Cookies Recipe! It's not a sugar cookie, but it's a simple cookie with a burst of flavor! SO GOOD!
Download this FREE e-book today!!
Get access to 11 Sweet & Easy Dessert Recipes when you subscribe to our e-mail list!
Join LemonPeony on Pinterest!.


Pricing subject to Change at any time. Please make sure you check the current price on Amazon.com before purchasing. As an Amazon Associate I earn from qualifying purchases. Click here to view my entire Disclosure Policy.