Gardening for Beginners | Plants and Yard Work!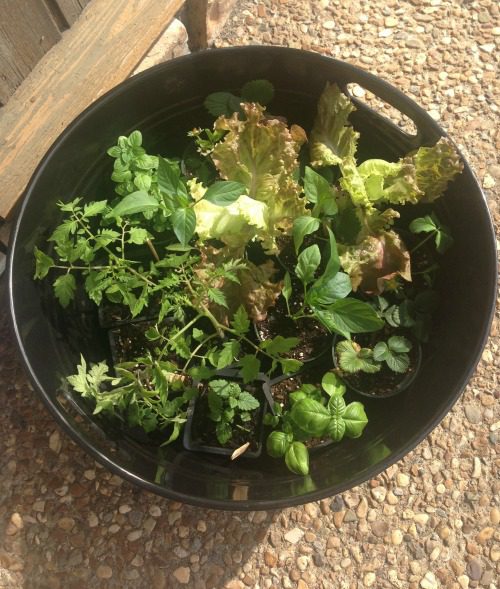 If you are looking for Gardening for Beginners Tips, I don't have any :)! I am starting a garden myself and enjoying the learning process!
Gardening for Beginners is SO much fun, and also hard work! I already told you a little bit about Getting Started and tearing through all of the weeds that had grown – if you want to read about this, click here! Now it is time to finish the place where my garden is going to be and buy some plants!
Before I started my yard work, I went to the Farmers Market and got several plants to get my garden started. I am SO Excited!
Here's what I got at my trip to the Farmer's Market!

Sioux Tomatoes
Black Cherry Tomatoes
Lemon Balm
Sweet Basil
Green Bell Peppers
Oregano
M. Jalapeño
Ozark Beauty Strawberrys
Red Leaf Lettuce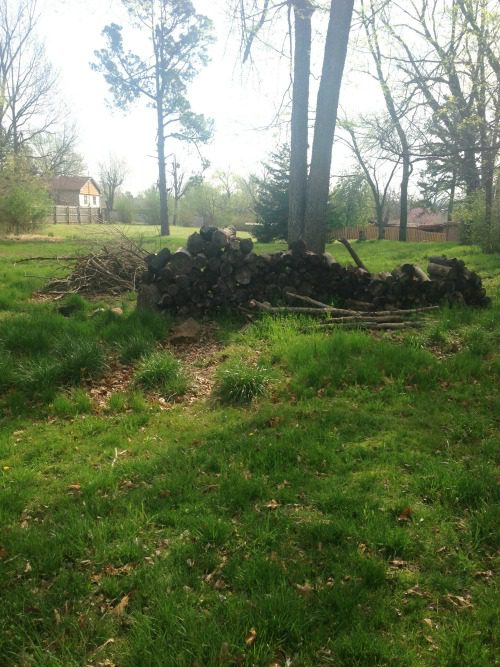 After Farmer's Market I had to do a lot of yard work. I cleared the entire area around my pool and took a huge pile of old wood to the compost pile (with help from my Mom and Dad). This made for a long day's work (and another sun burn), but it was sure worth it. I also worked to remove the rest of the weeds that were in my garden so that they wouldn't grow back as quickly once I added dirt and planted everything.
I never realized how rewarding working in the yard can be. Whether it is yard work or starting a garden, I really like being able to see the end result!
Now, I don't have a picture for this (and you will probably thank me), but this was the day that I killed my FIRST SNAKE!! I was NOT happy to see this little critter in my yard, and I knew I couldn't stand to leave it alone and not know where it went. I feel like this was a big step for me, so it was a proud moment (even though no one else was around to see it)!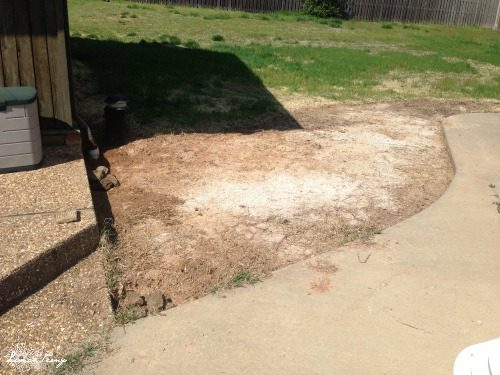 Here is the area where I will be planting my garden! I am excited to watch and learn about gardening this summer. No, it will not be a perfect season of gardening for me (because I am just learning what I need to do). But I am excited about the learning process and getting to do something new that I really enjoy. Sometimes I do what everyone else likes to do because I just enjoy spending time with people. This summer I am learning that I really like to be outside with no distractions and to work really hard on something that will hopefully produce results!
Check out my first Gardening for Beginners Post and see the difference and how far my garden has already come!
Posted by Julie Story. This post may contain affiliate links.