Easy Strawberry Yogurt Smoothie Recipe!
Easy Strawberry Yogurt Smoothie Recipe! A simple Breakfast or Snack Smoothie Drink Recipe that is perfect for kids and adults!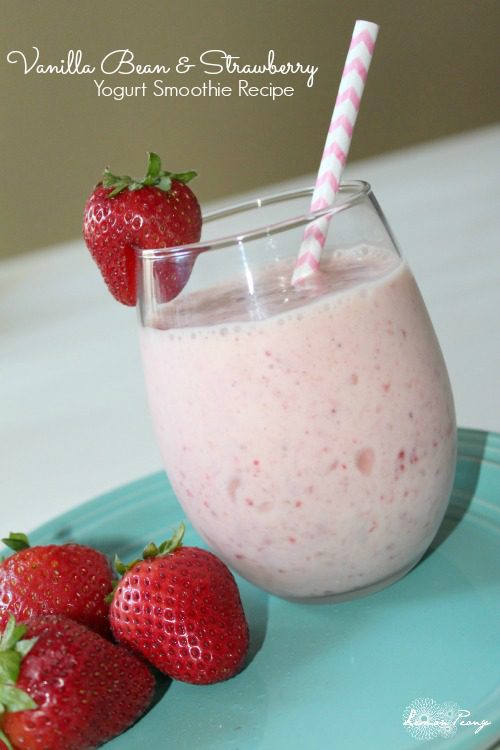 Check out this Easy Strawberry Yogurt Smoothie Recipe for an afternoon snack that is sure to be refreshing and satisfying!
If you are craving something sweet and looking for an alternative to ice cream, this Easy Strawberry Vanilla Bean Yogurt Smoothie Recipe is sweet and delicious! This is a great option for me when I'm looking for an on-the-go afternoon snack that is sweet and satisfying without the worry of over indulging. If I'm wanting to take a break and relax in the middle of the day then this is a great go-to recipe that lets me escape my busy schedule and take a deep breath! I love the fresh fruit and citrus flavor with an added burst of vanilla bean! Vanilla Bean Ice Cream is one of my favorites, so this is a great alternative that I can look forward to in the midst of a busy schedule!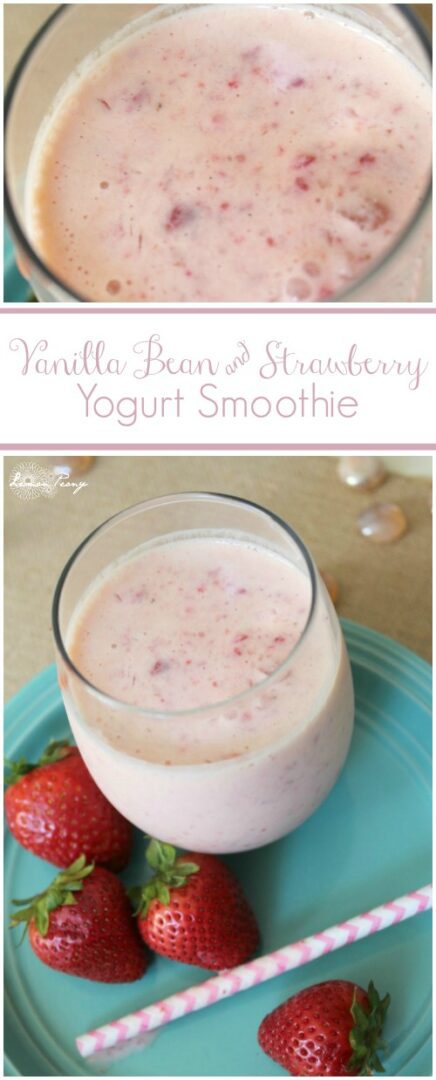 Sometimes it's nice for me to have a little "me moment" in the rush of a busy day.
Sometimes a snack in the middle of the day is just what I need to push through!
I sure do love the jobs that I am blessed to do, but getting a little time for myself in the middle of the day sure does make a day more "happy"! With this refreshing smoothie recipe I can re-energize and prepare for the day ahead of me.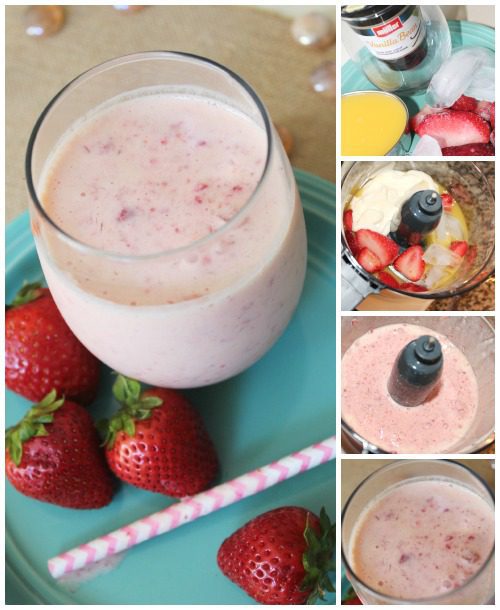 Strawberry Vanilla Bean Smoothie Recipe
Here's What You Need:
1 5.3oz Container of Vanilla Yogurt
1/2 Cup Orange Juice
1/2 Cup Frozen, Sweetened Strawberries
5 Ice Cubes

Directions:
Combine all ingredients into a blender or food processor and blend :)!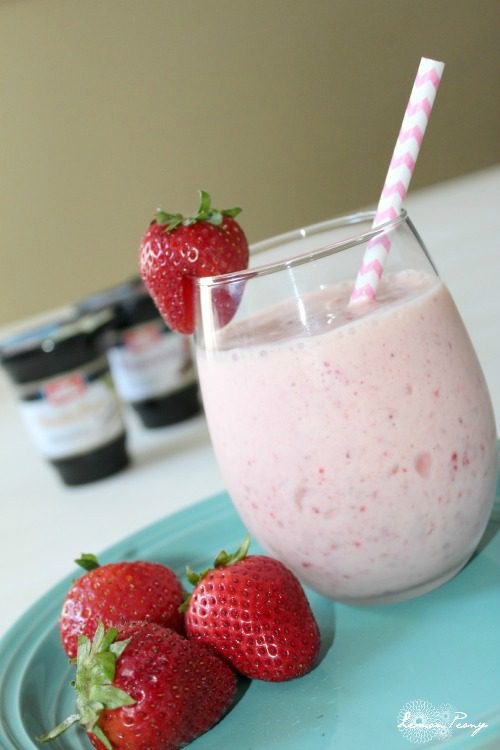 This Easy Strawberry Yogurt Smoothie Recipe makes for the perfect afternoon treat or breakfast smoothie! If you are like me and on the go a lot, then this is a great quick option for something sweet that satisfies. I love that this yogurt includes 7 grams of protein and 6% milk fat yogurt. Since this has less sugar than other yogurts, I can feel better about indulging and taking a little break.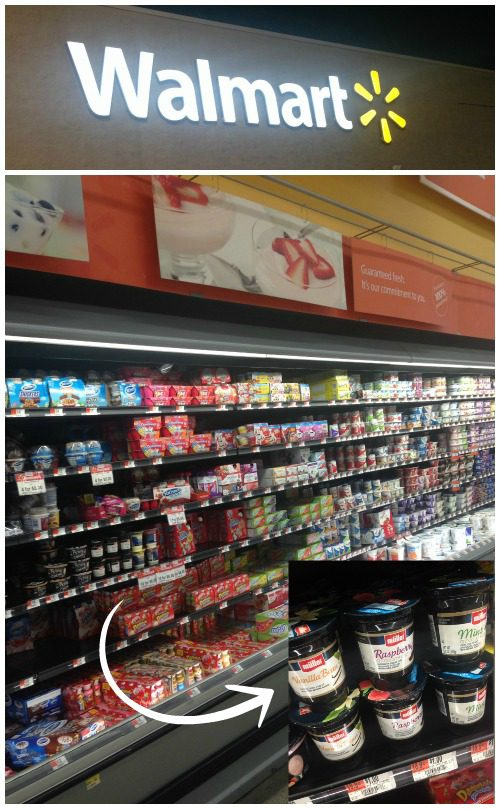 I am excited to share with you about the Müller Ice Cream Inspired Yogurt that you can get at Walmart! This is a new product and a great way to either start your day with breakfast or break up your day in the afternoon with a little indulgence! This is the perfect treat with a balance of taste and nutrition!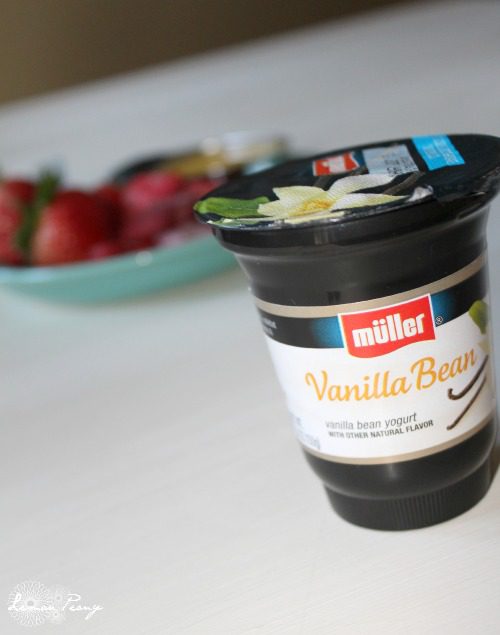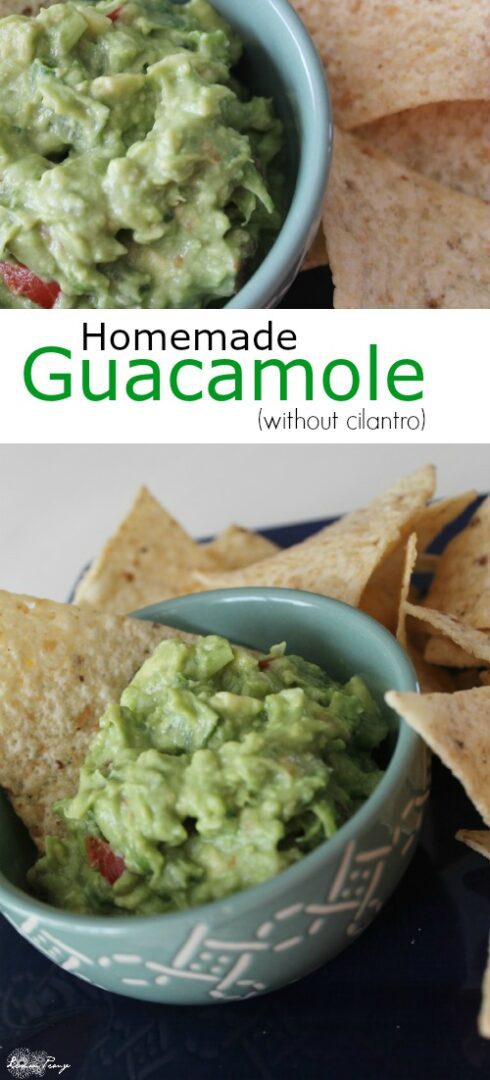 Also, be sure to check out this Easy Homemade Guacamole Recipe! This is one of my favorite dip recipes for parties or any mexican dish!
What are some of your favorite afternoon snacks that help you get through your day?! I'd love to hear some of your recipes and ideas!

Visit Julie Story's profile on Pinterest.


Posted by
Julie Story
. This post may contain affiliate links. Please read our
Disclosure Policy
.