How to Stay Healthy While Planning a Wedding!
This shop for How to Stay Healthy While Planning a Wedding has been compensated by Collective Bias, Inc. and its advertiser. All opinions are mine alone. #V8Mornings #CollectiveBias
If you are looking for How to Stay Healthy While Planning a Wedding, I have some great tips and tricks for you!
Here are 6 things you can do while planning your wedding that are super easy and can be done every. single. day. Forget about the stress and take a few deep breaths! It's important to keep your body healthy and happy during this busy season of life! Plus, here are even more Wedding Planning tips, tricks, and hacks that you don't want to miss!
How to Stay Healthy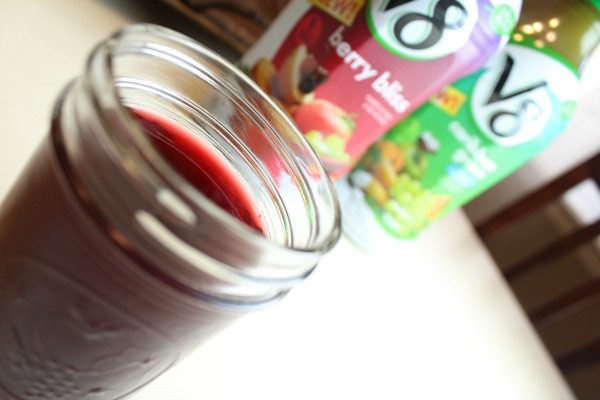 1. Eat Healthy
I don't know about you, but during this busy season of life it is really hard to eat healthy and make sure I am getting enough fruits and veggies each day. I know it's important, but sometimes it's so hard to do! Did you know that the USDA recommends that adults eat 21/2 – 3 cups of vegetables a day? Sometimes that can be hard, which is why I'm super excited about the V8® Veggie Blends!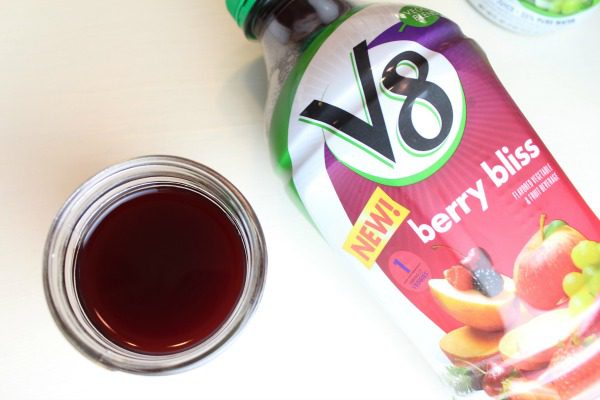 Get your veggies in at the beginning of the day (or at the end)!! A great way to stay healthy white planning a wedding! An 8oz. serving of V8® Veggie Blends contains 1 full serving (1/2 cup) of vegetables. It is also an excellent source of antioxidant vitamins A, C, & E.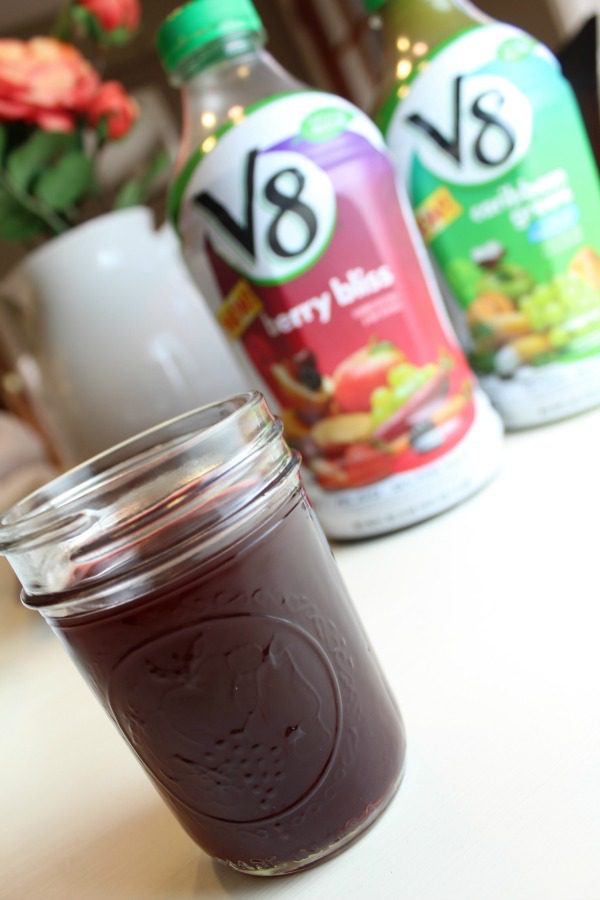 Plus, there are two new flavors of V8® Veggie Blends! You can choose from Berry Bliss and Caribbean Greens! Both are a great option to choose when it comes to starting your day out right! V8® Veggie Blends come in both 46oz and 12oz sizes and are a great way to meet the recommended daily intake of veggies! What I love about V8® Veggie Blends is the perfect blend of vegetables with the great taste of fruit! It's amazing how good this juice drink is. Plus, V8® Veggie Blends are 75% juice and 25% pure water! Each 8oz. serving is 60 calories or less with no sugar added and no artificial colors, flavors, or preservatives!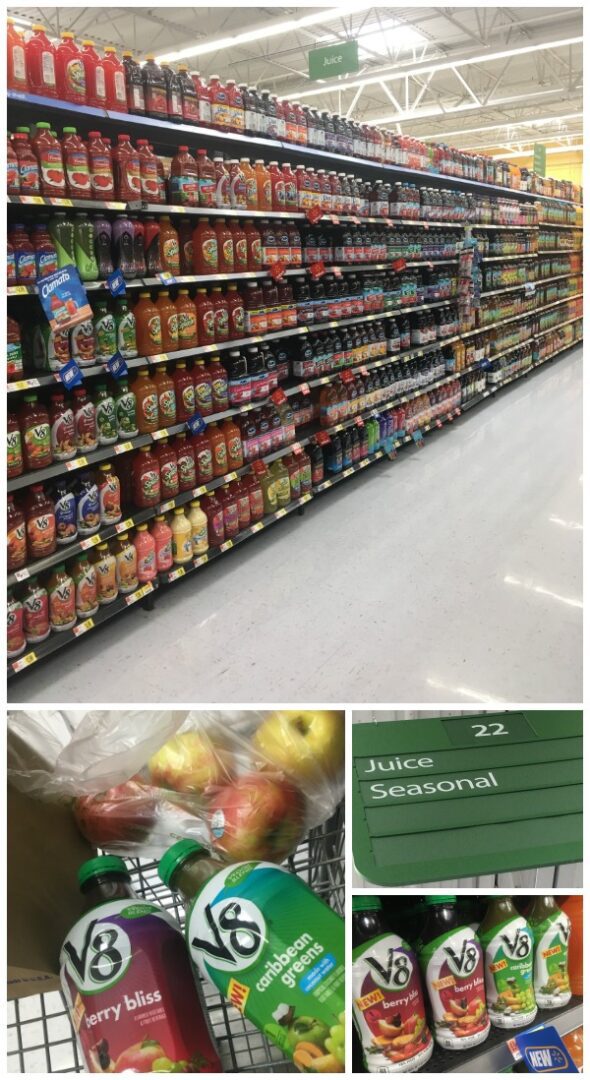 Grab your own V8® Veggie Blends at Walmart! It is super easy to find, and you can also pick up some other healthy snacks while you are there! Keep reading and I'll share some of my other favorites!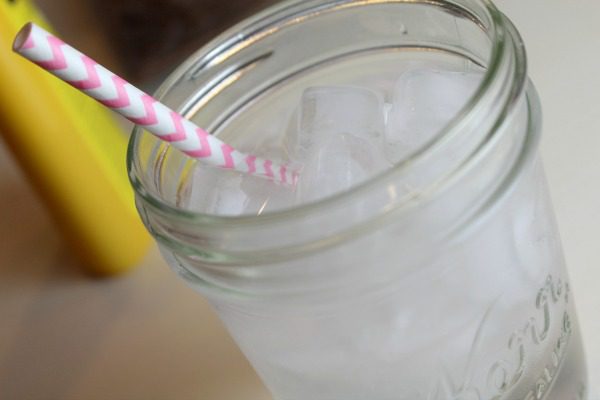 2. Fruit Infused Water
We all know that water is good for us and that we should be drinking plenty of water each day. For me, I drink two or three times as much water each day when it is infused with my favorite fruits! Lemon and lime are my go-to flavors, but since I don't always keep lemons and limes at my house, I pick up Frozen Lemon Juice at Walmart! I put a squirt in each glass to helps to add flavor to my water and drink it all day long!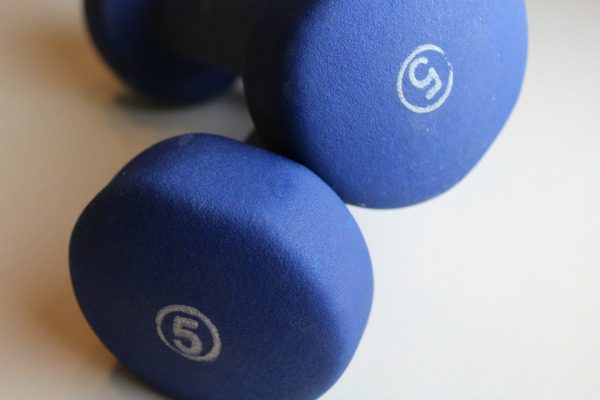 3. 5 Minute Workouts
Between work and wedding planning, it is hard to find time to go to the gym or stay consistent on a workout program. Something that has really helped me during this season is 5 minute workout. I will focus on my arms, legs, or abs for 5 minutes each day. Sometimes at the beginning of each day, sometimes at the end, and sometimes in the middle. If I can squeeze in two 5 minute workouts that's even better!
I will do biceps curls, triceps extensions, and overhead press for a quick arm workout with my 5lbs dumbbells. It may not seem like a lot, but even just 5 minutes helps me feel long, lean, and tone!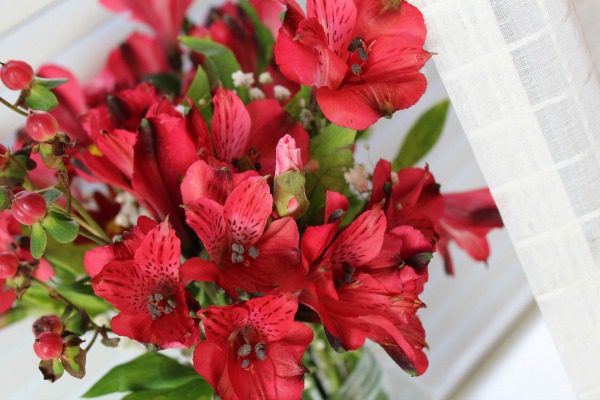 4. Pretty Things
I know it's hard for me to sometimes stay focused on the blessings of life when I have so many things to do. Think about keeping pretty things around to remind you what's important. I love having fresh flowers in my home! There is just something about them that brightens my mood and keeps my brain in check.
These flowers are from my latest bridal shower, a sweet reminder of all of the people who have poured into and invested in our upcoming marriage!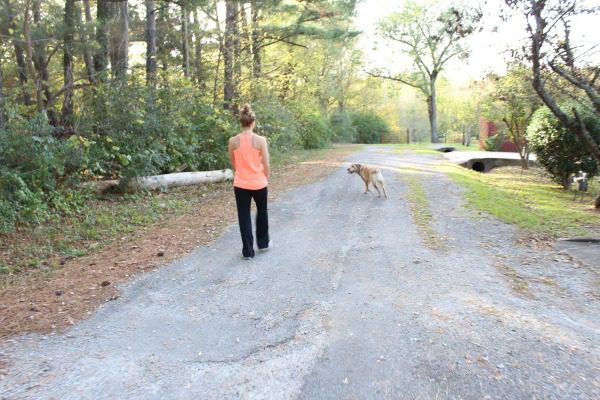 5. Walks with Friends
Grab your bestie or your fur baby and hit the trails. It's amazing what a 5 or 10 minute walk with a loved one can do. Take a walk in the morning, at lunch, or after work. If you are looking to get some cardio exercise in then head to the park or walk your local trails with a friend! This is a great time to clear your mind, get healthy, and enjoy time with loved ones!
I have a friend that I walk with almost every week. She is such a blessing to me in my life and we love talking about all that God is doing in our lives. It's a great way to decompress mentally and see the big picture so that you can truly enjoy this season or wedding planning!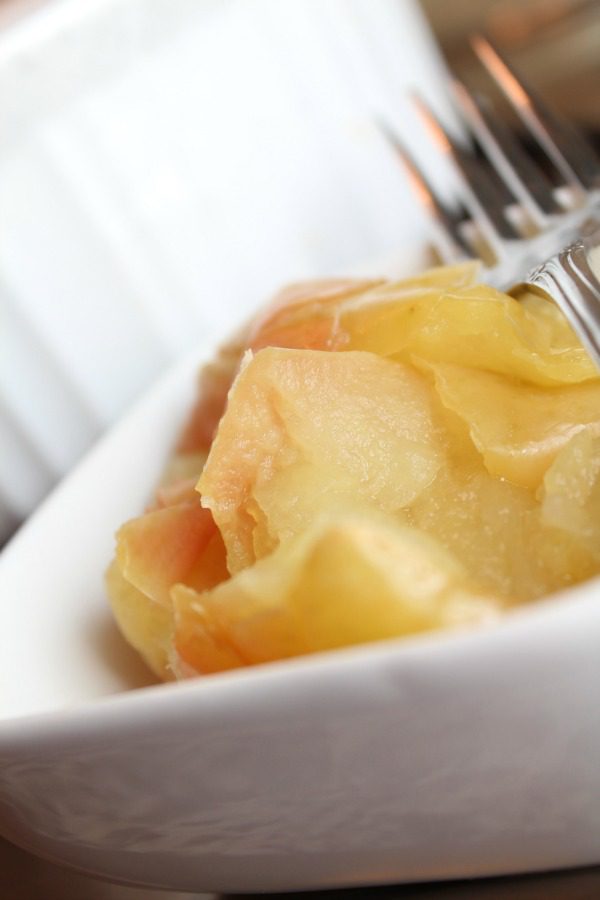 6. Healthy Snacks
If you are looking for even more ways to stay healthy and eat right while you're planning your wedding, this snack idea is for you! Baked Apples are my go-to when I am wanting something sweet but still wanting to eat healthy!

Plus, they are super simple to make! Here's my Baked Apples Recipe!! Check it out:)!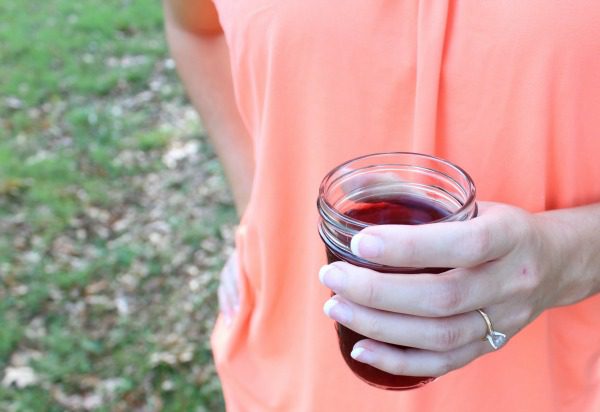 Planning a wedding is fun, and I am really enjoying the process! I just want to be sure that I am taking care of my body during this season of life and preparing for the next! I don't want to slack on taking care of myself because I do not have time or energy. By eating right and staying healthy I can be even more productive and enjoy this time as I look forward to my wedding!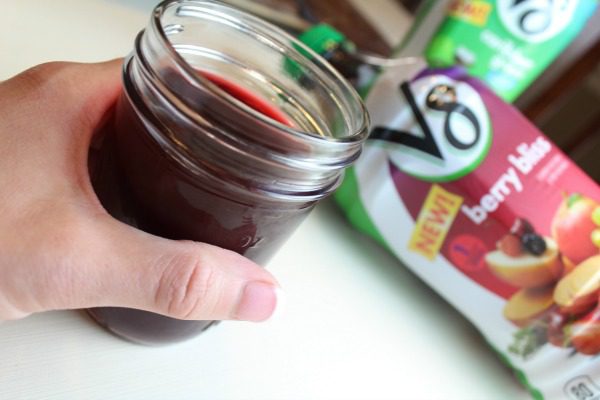 If you are staying healthy but feeling a little anxious as you prepare for the big day, here are 3 Ways to Eliminate Wedding Stress! This one sure has saved me a few times as I keep things in perspective!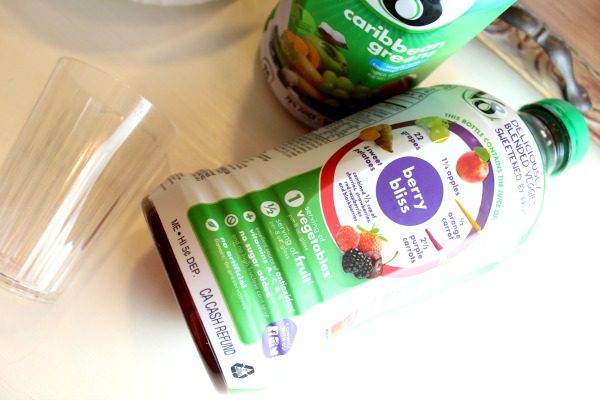 Also, for more healthy tips, be sure to check out even more V8® Healthy Greens, another V8® Veggie Drink! What are some of your favorite wedding planning tips? How do you stay healthy while wedding planning?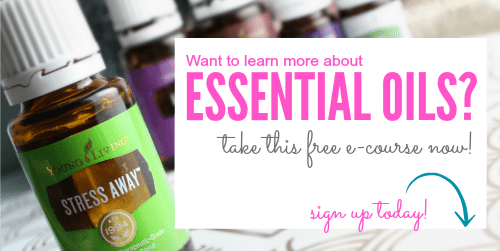 Visit Julie Story's profile on Pinterest.