Perfectly Baked Apples | Healthy Dessert for Fall and Winter!

If you are looking for a Healthy Dessert option for fall and winter, check out how to make these Perfectly Baked Apples!
Perfectly Baked Apples are one of my favorite treats to make during the fall and winter. They are perfect for a cold rainy night or if you are looking for something that is super simple to throw together.
All you need is a few apples, an apple corer, and a glass baking dish with a lid!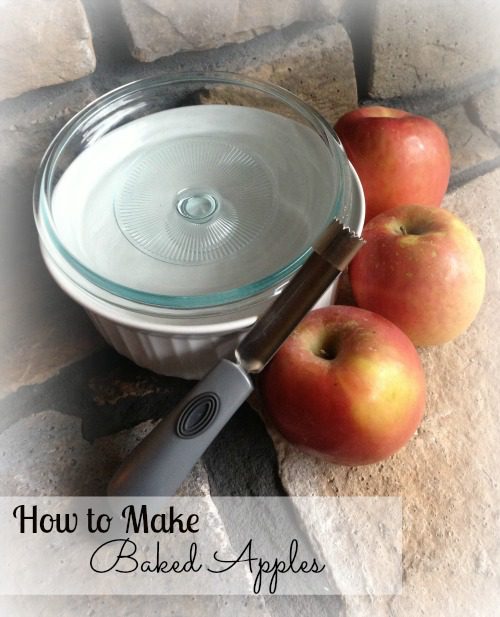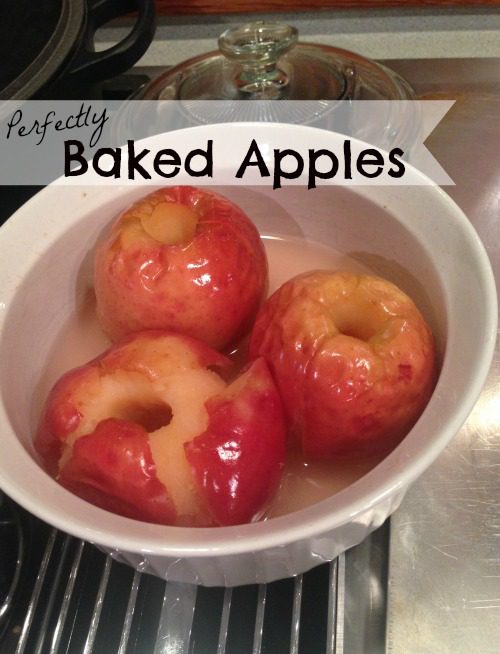 Perfectly Baked Apples
Directions: 

Preheat your oven to 375 Degrees.

Take the core out of the apples with the apple corer.

Place the apples in a glass baking dish, add 1/2 inch of water to the baking dish, and cover the baking dish with a lid.

Bake the apples for 40 minutes, or until they are soft and about to fall apart.

Remove the Baked Apples from the oven, and let them cool for about 5 – 10 minutes!
Now it is time to enjoy your simple, easy, and healthy dessert! You can always serve your Baked Apples with a little bit of vanilla ice cream, or sprinkle them with some cinnamon and sugar. I personally like mine without anything extra (and I don't even feel guilty about eating them)! Baked Apples are the perfect mix of sweet and savory, yet healthy and satisfying!
Keep in mind that you can use almost any apple for this recipe. However, my personal favorite is a Fuji Apple! Fuji apples are just the right amount of sweet and the perfect texture after they are baked. I actually haven't tried to bake any other kind of apple, so let me know if you try it with one of your own special favorites!
On a random note, I love to make Baked Apples when I am not feeling well or have a little bit of a fall cold. Because they are a warm treat, they always feel good on my throat and perfect for making me feel a little bit better. I can't say this is a scientific fact, so I will just say it is just a personal observation and opinion=)!
Another great thing about this dessert is that it even makes the house smell wonderful and like a cozy warm night! Baked Apples are great for a crowd, or you can just make one or two depending on how many people you have in your home! Plus, there is almost no preparation time needed! These would be great if you are having your family over for dinner or entertaining guests.
I love to make these on relaxing nights when I'm watching TV, Football, or a Movie! There is just something about them that says "home" to me! I'm sure you can make these all year long, but my favorite time is when it is cold outside!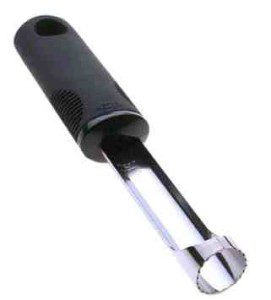 If you are looking for an Apple Corer, Grab this OXO Good Grips Corer at Amazon for only $9.99, down from $11.19! Or grab this Norpro Stainless Steel Apple Corer with Plunger for $8.41, down from $12.99! Plus, receive Free 2-day Shipping if you have Amazon Prime, or get Free Super Saver Shipping on orders of $35 or more!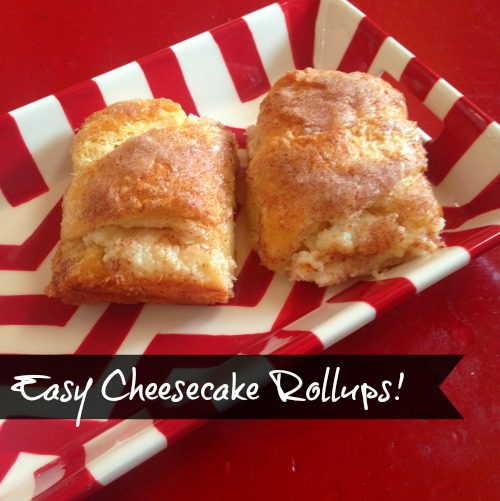 Plus, for another one of my favorite recipes for Fall and Winter, check out these Easy Cheese Cake Rollups with Cinnamon and Sugar for a great Holiday Dessert Recipe for Thanksgiving or Christmas! Plus, get even more of my favorite Recipes!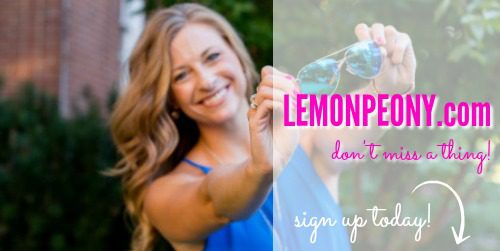 Join LemonPeony on Pinterest!.


Pricing subject to Change at any time. Please make sure you check the current price on Amazon.com before purchasing.