Multitasking 101 | How to Use Your Time Wisely at Walmart!
This shop for Multitasking 101 and How to Use your Time Wisely at Walmart has been compensated by Collective Bias, Inc. and its advertiser. All opinions are mine alone. #DropShopAndOil #CollectiveBias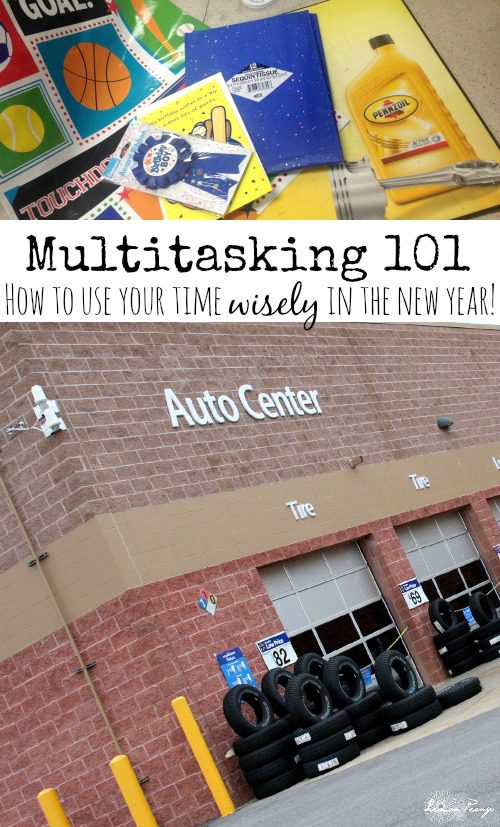 It's a new year, which means new goals and trying to be more productive with the time that I have! Here are my Multitasking 101 Tips for How to Use Your Time Wisely at Walmart in a couple of different ways.
I am always looking for ways to save time or to use my time more wisely and effectively. One of the ways that I can do this is by getting my oil changed at Walmart and shopping at the same time. I am not a huge fan of taking my car to have the oil changed and having to sit in the waiting room the whole time. I feel like there are more important things that I can do. By getting my oil changed at Walmart, I can shop and wait at the same time! Here are my 5 Easy Steps for Multitasking 101 at Walmart!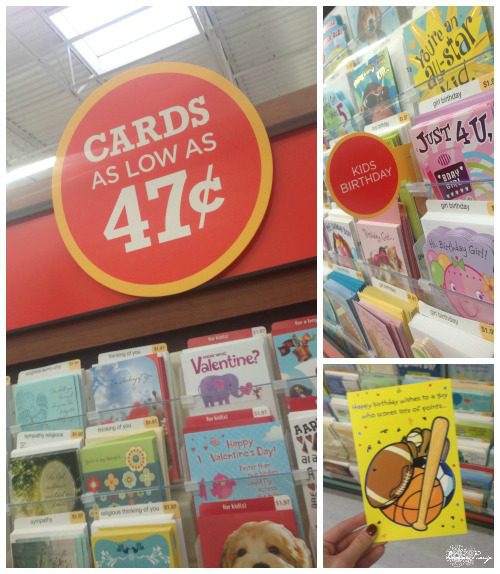 5 Steps for How To Get Your Oil Changed and Not Go Crazy!
1) Plan a Time
Sometimes finding a time to get your oil changed is the hardest part. Since I knew I needed to do some shopping for my Nephew's Birthday, I decided it was convenient for me to go on a Wednesday Morning before his birthday so that I could shop at the same time my oil was being changed.

2) Make a List
Before I got to Walmart I knew what I wanted to look for. I did not have to waste any time wondering around the store to figure out what I needed. I had a plan that was quick and easy to accomplish as soon as I got there. I didn't feel like I would be wasting any time sitting in a waiting room waiting for my oil to be changed.

3) Front Door Parking
Since I was getting my oil changed I just drove right up to the Automotive Care Center and pulled in front of one of the "lube" doors. I didn't have to fight any traffic or wait for a parking spot! It is front (or back) door parking without any hassle! I went inside, asked for a Pennzoil Conventional Motor Oil Change, and then took off to start my shopping!

4) Skip the Produce
I knew I needed to get a birthday gift for my Nephew, so I decided this was the perfect time to go gift shopping and pick up a few other basic items that I needed. Keep in mind that the Auto Center does not have a way to scan or weigh produce, so you may want to skip this part of the grocery section during this trip.

5) Listen for the Call
When the Automotive Care Center is done changing the oil in your car they will give you a call on your cell phone! I got my call only 20 minutes after I dropped my car off! I didn't have to wonder when it would be done or go check on it. I just finished up my shopping and headed back to the Automotive Care Center to check out and pick up my car!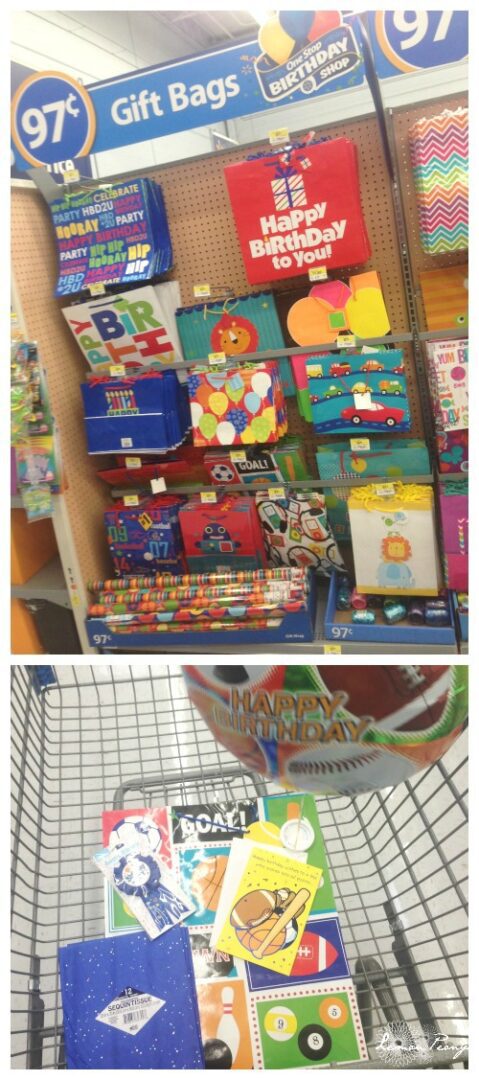 I accomplished several things by getting my oil changed at Walmart. I got a gift for my Nephew's birthday, basic groceries I needed for the week, and my oil changed in my car! I will have a happy nephew with great card, cool wrapping, and a ballon + a happy car that is good to go for another 3 months! I feel like my time was well spent and I didn't have to worry about finding a time to get my oil changed. My oil change experience at the Walmart Automotive Care Center was quick and convenient!
I decided to get the Pennzoil Conventional Motor Oil which is a traditional oil base, fortified with Active Cleaning Agents to continuously prevent dirt and contaminants from creating performance-robbing deposits. You can also choose a Pennzoil High Mileage Vehicle Oil or a Pennzoil Platinum Oil Change which is synthetic motor oil. All of the Pennzoil products help to clean out the sludge that lesser oils leave behind. Plus, you can Pennzoil is designed for complete protection that will allow me to drive an extra 550 miles a year verses a dirty engine. If you are able to change your own oil (or have a kind hubby to do it for you), you can get a bottle of Pennzoil back by the Automotive Care Center!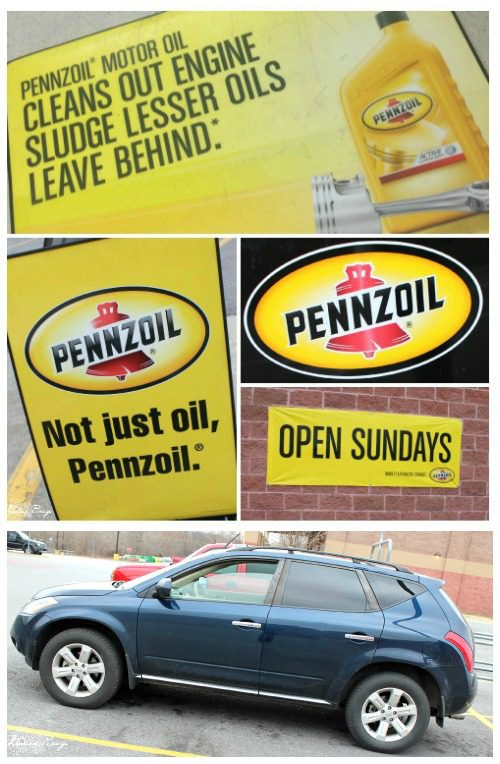 When I consider the time and money that I saved by getting my oil changed at Walmart with Pennzoil, I think that it was a great way to multitask and use my time wisely! Plus, Pennzoil offers a Free Warranty that covers 15 engine parts that may fail due to engine wear or experience abnormal wear due to friction. Also, be sure to check out http://www.dropshopandoil.com for more information! If you are busy during the week, keep in mind that the Automotive Care Center is also open on Sundays!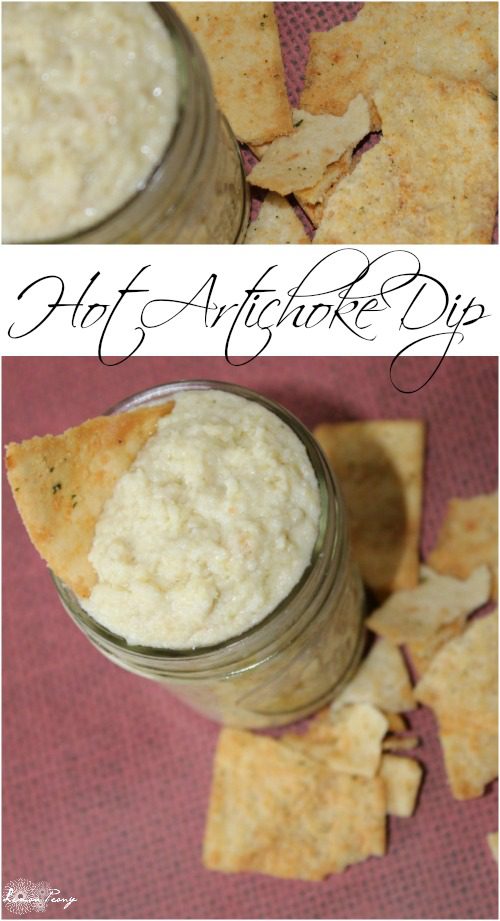 Plus, check out this Easy Hot Artichoke Dip Recipe with ingredients I picked up at Walmart! Mmmm! This is a great new recipe to try and you can grab the ingredients while you are getting your oil changed! This is another way to Multitask while you are at Walmart :)!
How do you use your time wisely, and what are some of your favorite ways to multitask in your every day life (or at Walmart)?

Visit Julie Story's profile on Pinterest.