No Bake Lemon Cheesecake Bars without Gelatin!
No Bake Lemon Cheesecake Bars without Gelatin! Easy No Bake Lemon Cheesecake with Graham Cracker Crust! Easy No Bake Spring and Summer Dessert Recipe!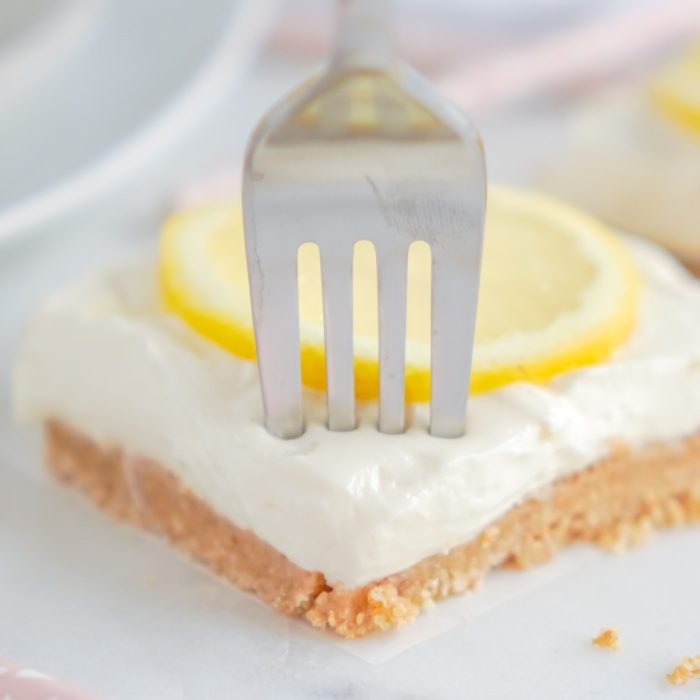 Add these No Bake Lemon Cheesecake Bars without Gelatin to your spring and summer dessert recipe list!
So good and full of so much flavor! These No Bake Lemon Cheesecake Bars are one of my husband's favorite desserts and always a crowd favorite!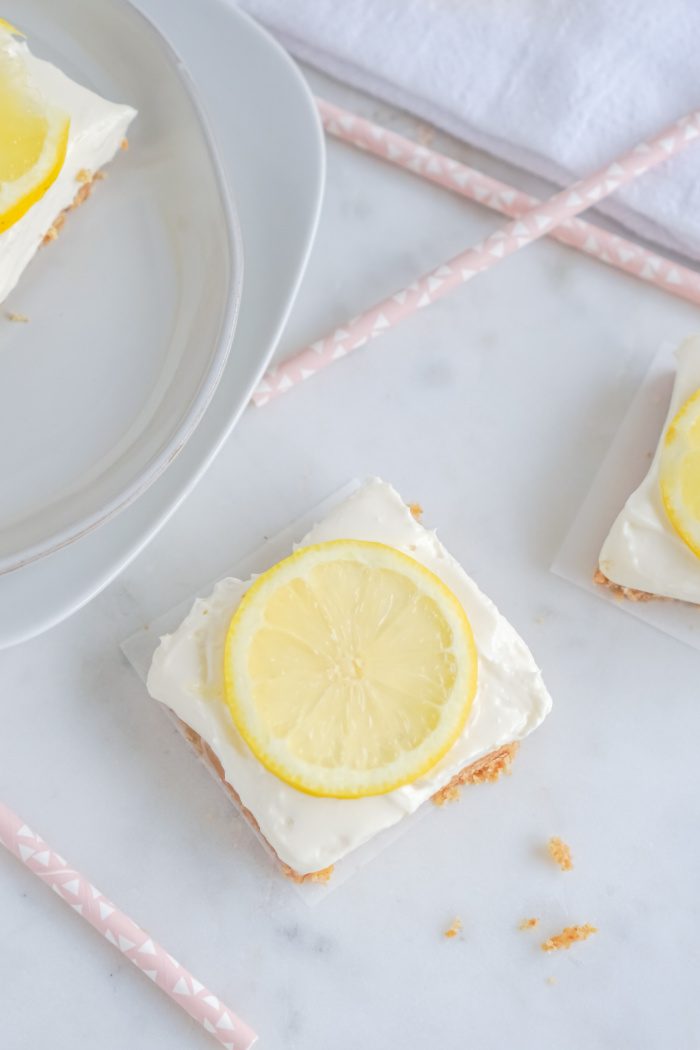 Plus, here are even more Amazing Lemon Recipes!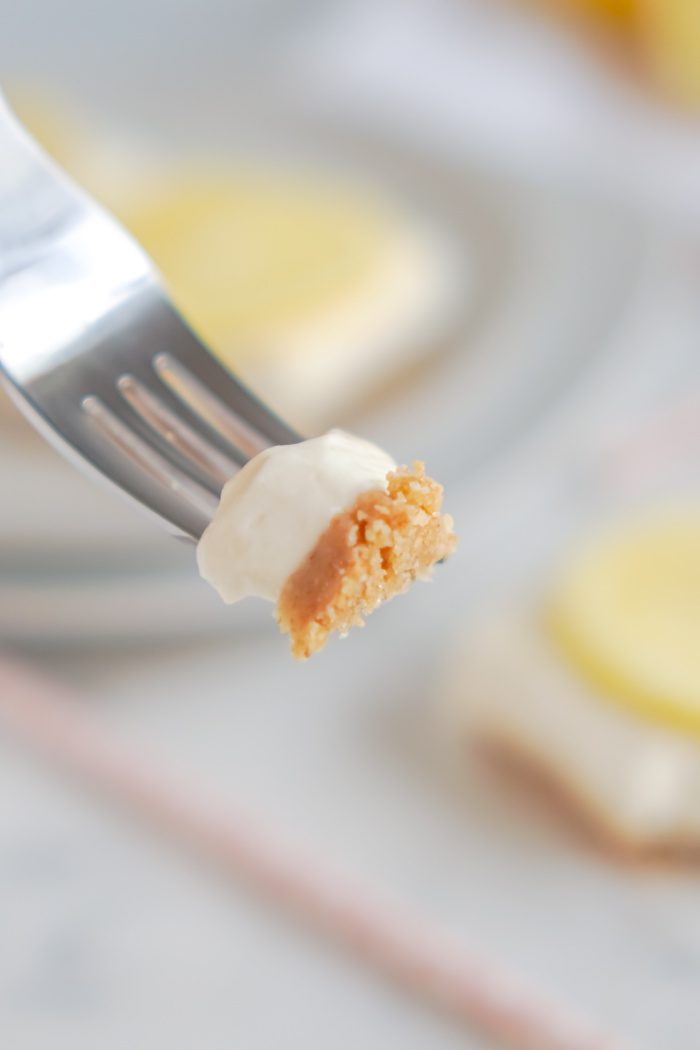 If you are obsessed with Lemon Desserts like I am, these No Bake Lemon Cheesecake Bars are perfect to add to your recipe list!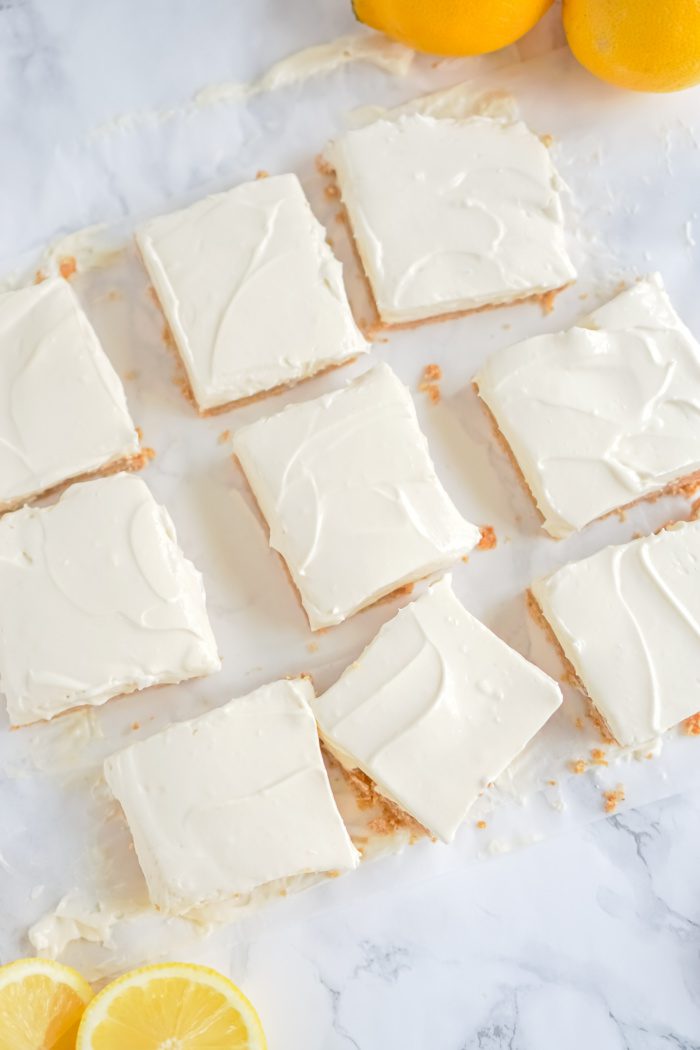 So easy to make and perfect for spring and summer!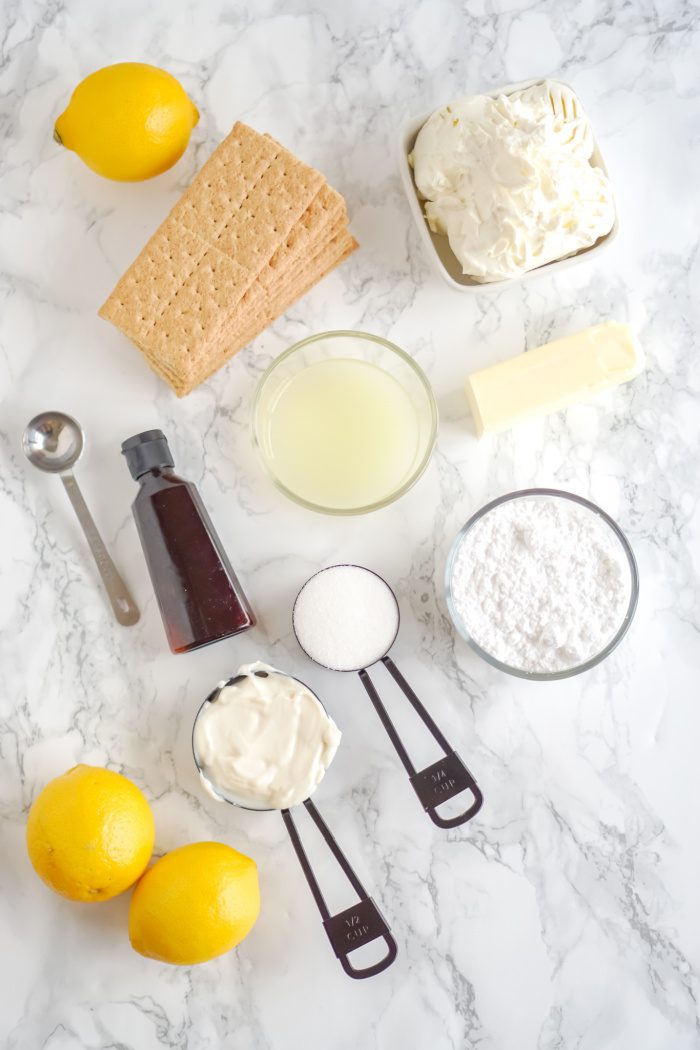 Lemon Cheesecake Bars are so easy to make! Your base for the cheesecake is cream cheese, powdered sugar, vanilla greek yogurt (or sour cream), and vanilla!
Keep in mind you can use fresh lemon juice or lemon juice concentrate for this recipe.
No Bake Lemon Cheesecake Bars without Gelatin Recipe
Yields: 9 Lemon Cheesecake Bars
Preparation time: 15 minutes
Chill time: 6-8 hours (or overnight)
Crust Ingredients:
1 sleeve of Graham Crackers
1/4 cup granulated sugar
6 tablespoons unsalted butter
Cheesecake Ingredients:
12 ounces of cream cheese (softened)
3/4 cup powdered sugar
1/2 cup greek yogurt (you could use sour cream instead)
1/4 cup lemon juice
1 teaspoon pure vanilla extract
Directions:
In a food processor or Cuisinart, break up graham crackers and put them in the food processor. Pulse until crumbs.
Add sugar and pulse until combined.
Melt butter in 15 second increments in the microwave until melted. Add butter to graham cracker crumbs and pulse until combined.
Pour crumbs into an 8" square baking dish that has been lined with parchment paper and press down.
For the cheesecake, wipe out the same food processor or use a medium mixing bowl with a hand mixer.
Combine cream cheese and powdered sugar until smooth.
Add greek yogurt and vanilla and beat well.
Add lemon juice and blend until cheesecake mixture starts to thicken.
Pour cheesecake into prepared crust and refrigerate 6-8 hours or overnight.
Cut into squares and enjoy!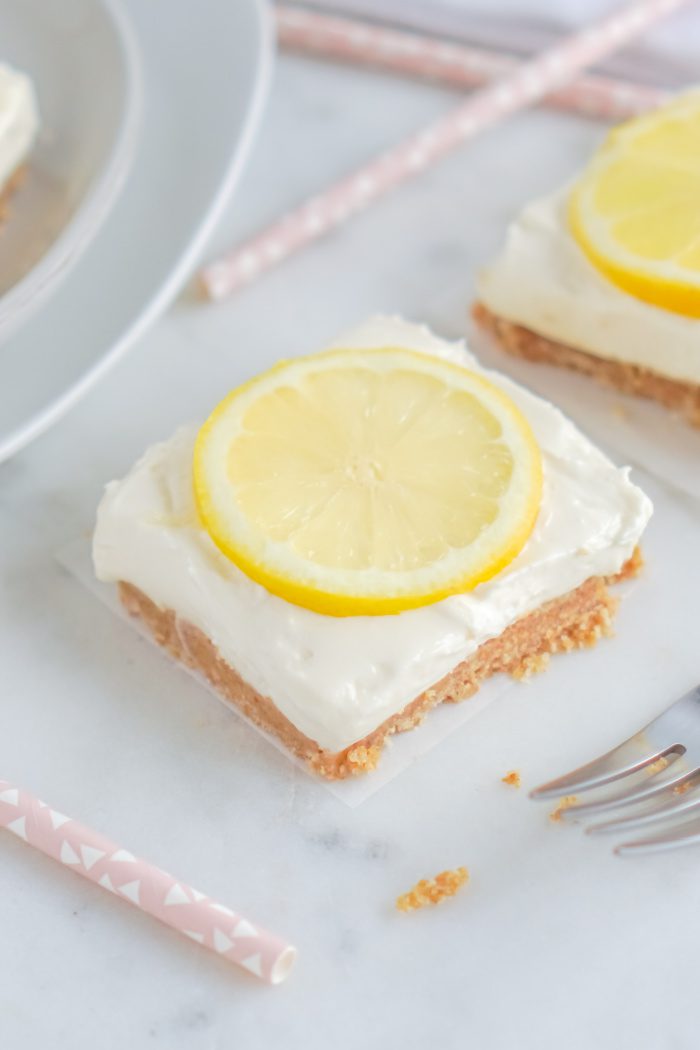 Keep in mind that if you don't have greek yogurt you can always use sour cream! Such an easy switch to make for a no bake cheesecake. I use vanilla greek yogurt.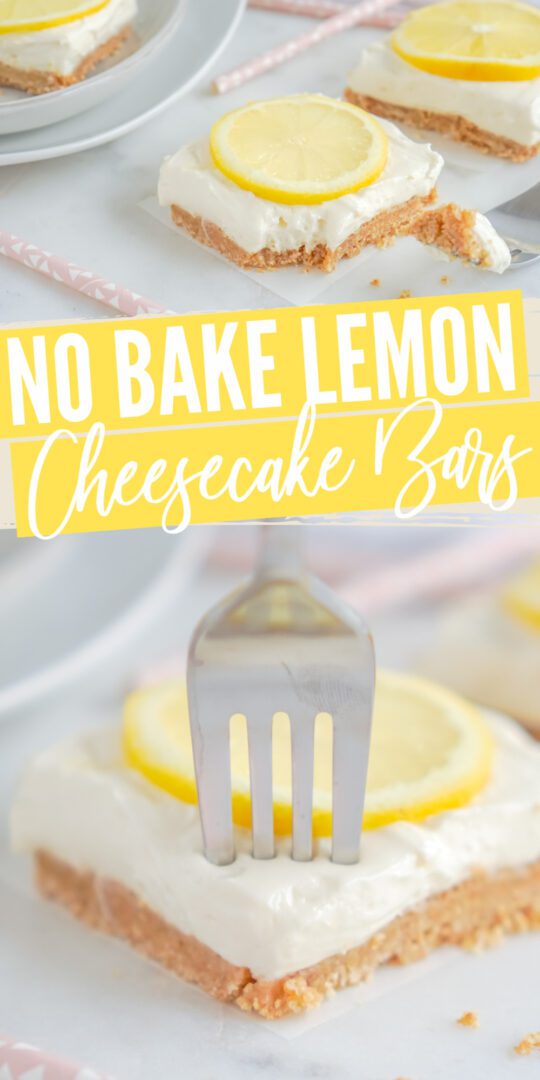 For another yummy lemon recipe, be sure to try this Easy Lemon Cake Recipe from Scratch! Lemon recipes are our favorite and there are so many good ones to choose from!
What is your favorite lemon recipe?!
Download this FREE e-book today!!
Get access to 11 Sweet & Easy Dessert Recipes when you subscribe to our e-mail list!
Join LemonPeony on Pinterest!.


Pricing subject to Change at any time. Please make sure you check the current price on Amazon.com before purchasing. As an Amazon Associate I earn from qualifying purchases. Click here to view my entire Disclosure Policy.