When to Plant Peony Flowers for Spring!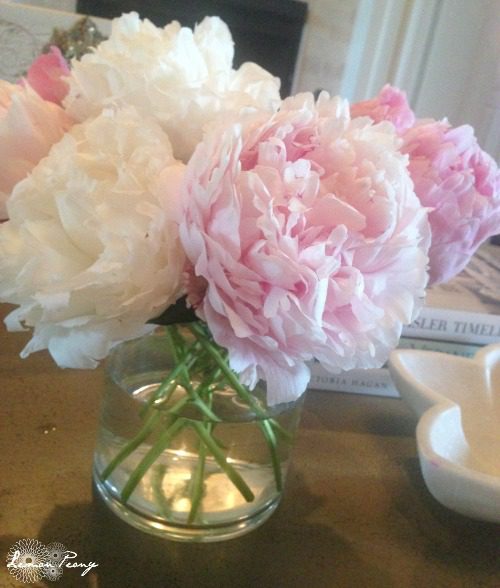 Have you ever wondered When to Plant Peony Flowers so that they bloom in the Spring? Me too!!
A few years ago I discovered that Peony Flowers are my favorite type of flowers – the only problem is that they only bloom in the spring! I decided I need to learn When to Plant Peony Flowers so that they will bloom and be beautiful by Spring!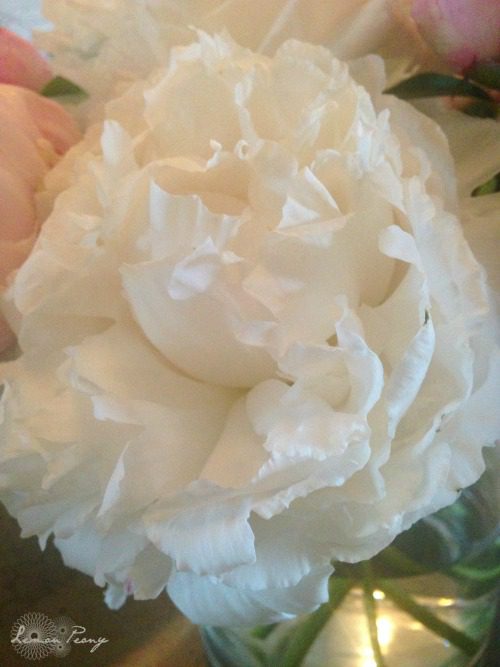 Here are a few of the tips I learned about planting Peony Flowers that I want to share with you! If you are a fan of Peonies, I hope these inspire you to plant some of your own! These pictures were taken at the house where I Nanny. They have BEAUTIFUL Peony Flowers and I have enjoyed them all Spring long! I guess these are my inspiration for growing Peonies of my own!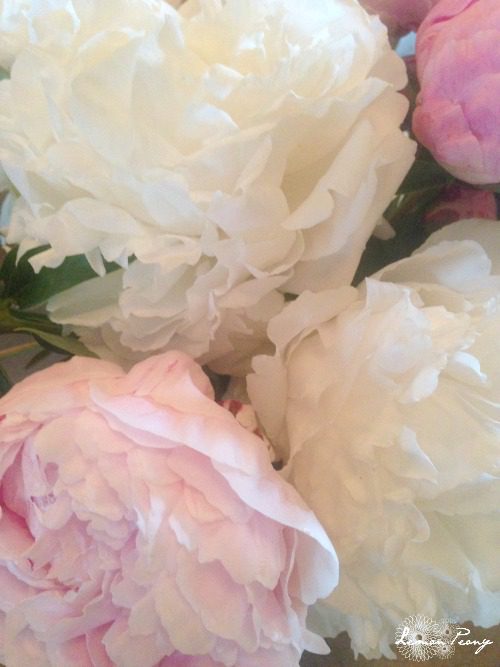 Planting Peonies
Where to Plant Peonies: 
Peonies do best when they are planted in an area that receives full sun and has well-drained soil. They can survive with only a half-day of sun, but they will not bloom as well!
Peonies need to be planted 3-4 feet apart and not near any other trees or shrubs (apparently they do not like to share their food and water and thrive on good air circulation).
When to Plant Peonies:
Peonies should be planted in the fall (late September or October).
You should have your Peonies planted BEFORE the first frost.
How to Plant Peonies:
To plant your Peonies dig a generous-sized hole and tamp it firmly (2 feet deep and 2 feet wide).
Set the root so that the eyes face upward on top of the firmed soil (having 3-4 eyes on your plant would best). Be sure that the root is just about 2 inches below the soil surface.
Backfill the hole and be sure that the soil doesn't settle and bury the root too deep. You do not want the root deeper than 2 inches.
Water thoroughly.
I also learned that Peonies are Perennials and can live for a long time (some even for 100 years)! As long as you plant your peonies properly, and they have a chance to take root, they really do not require a lot of maintenance!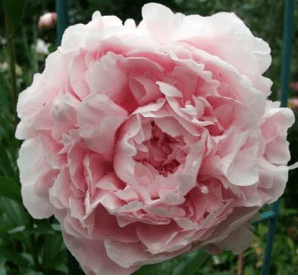 If you want to try to grow peonies of your own, you can get Peony Flower Seeds on Amazon (who knew)! This may be something I have to try! There are many different types available, but these Silky Pink Peony Flowers are my favorite! This package of 30 seeds is only $5.99! Plus, receive Free 2-day Shipping if you have Amazon Prime, or get Free Super Saver Shipping on orders of $35 or more!
If you have any tips for me about planting Peonies, please comment and let me know! I would love some advice about these beautiful flowers!
Pricing subject to Change at any time. Please make sure you check the current price on Amazon.com before purchasing.
Posted by Julie Story. This post may contain affiliate links.