Homemade Zucchini Chips Recipe!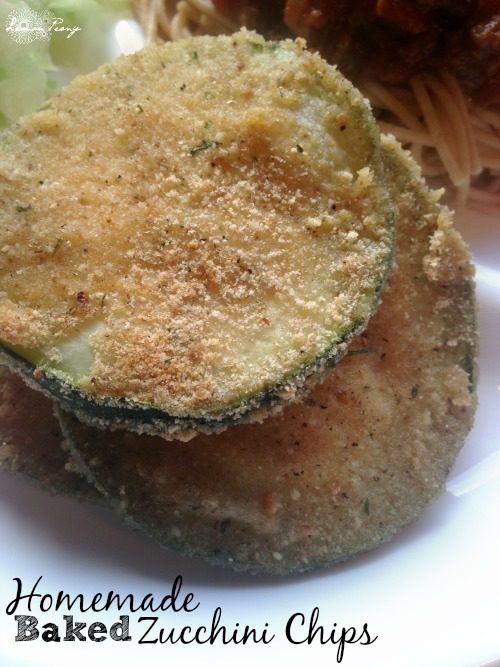 It is so nice to finally be able to enjoy my garden and have Fresh Produce to eat! Check out this Homemade Zucchini Chips Recipe I made with FRESH Zucchini!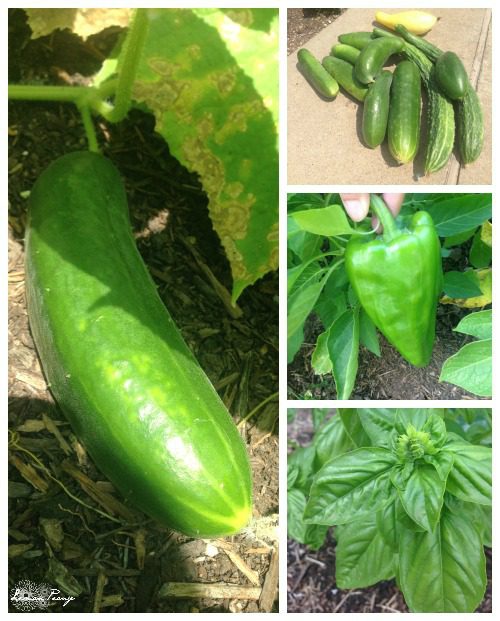 This week I have been able to pick so many cucumbers and a HUGE Zucchini from my garden! I decided to make this Homemade Zucchini Chips Recipe so that the HUGE Zucchini did not go to waste! Tonight I cooked dinner with my Mom and we added some of the Zucchini to our Spaghetti Sauce, as well as FRESH Sweet Basil and homegrown Bell Peppers! We also ate some of our cucumbers that we picked yesterday!
Since the Zucchini was so large, I decided to make Homemade Zucchini Chips and I came up with this recipe! All I did was throw a few ingredients together and they turned out AMAZING! These Zucchini Chips made a great addition to our Fresh Basil Pasta Dish – I hope you enjoy them!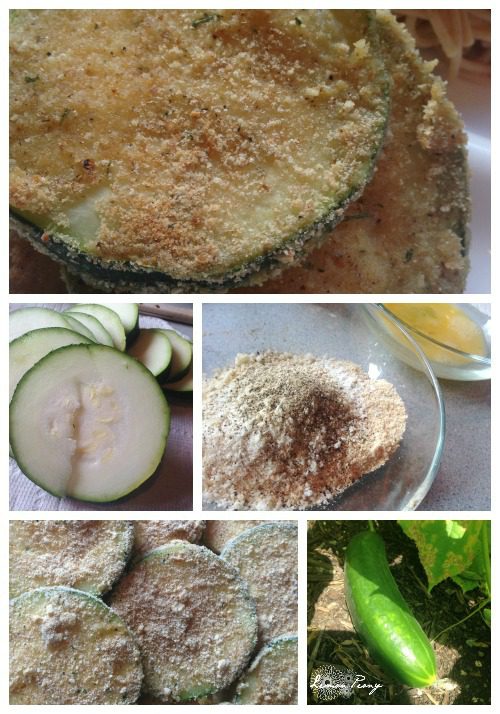 Homemade Zucchini Chips Recipe!
Here's What You Need:
Fresh Zucchini
Italian Bread Crumbs
Salt
Pepper
Garlic Powder
Grated Parmesan Cheese
1 Egg

Directions: 

Combine Italian Bread Crumbs with Grated Parmesan Cheese,  Salt, Pepper, and Garlic Powder to taste (I didn't even do any measuring).

Cut your Zucchini into chips (or fries).

Crack the egg into a bowl and whisk the egg so that it is all mixed up.

Dip the Zucchini into the egg mixture and then coat it with the bread crumb mixture.

Place the Zucchini Chips onto a pan that has been lined with Aluminum Foil.

Sprinkle Olive Oil on top of your Zucchini Chips before you place them in the oven.

Back at 400 Degrees for 20 minutes.

Remove from oven and ENJOY!
These are SUPER Easy and take about 5 minutes to prepare! Don't worry about being too precise on your measurements, you really can't mess up this recipe.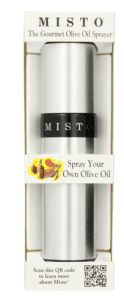 I really wish I would have had one of these Misto Brushed Aluminum Olive Oil Sprayers when I was making these Zucchini Chips. The olive oil on tops really helps to get the Zucchini Chips crispy! Get one of these sprayers at Amazon for only $9.95, down from $15.99! Plus, receive Free 2-day Shipping if you have Amazon Prime, or get Free Super Saver Shipping on orders of $35 or more!
It is WONDERFUL being able to go out to my garden and pick fresh, healthy produce that is organic! I don't have to worry about any added pesticides or harmful chemicals.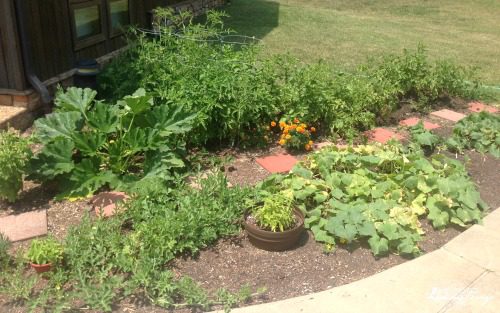 Here is the latest picture from my garden.. I can't believe how well it is growing and producing! So far I have had a TON of cucumbers, 1 pepper, a couple of squash, a couple of zucchini, a few okra, several onions, and a few tomatoes!
I'm still waiting on the Watermelon and Potatoes, and there are several tomatoes about to turn red! YUMMY!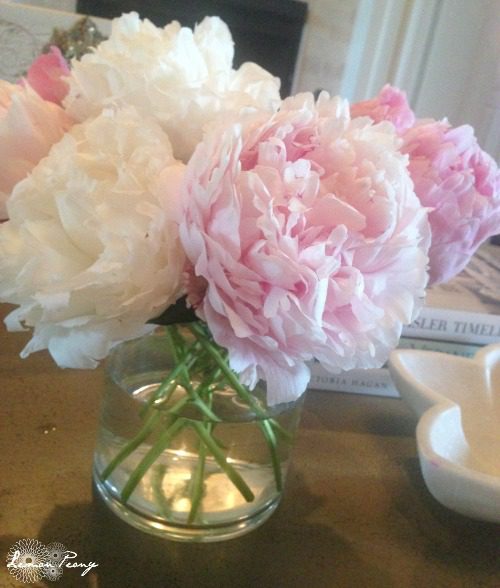 Also, be sure to check out this post on When to Plant Peony Flowers for Spring! These are some of my FAVORITE flowers!
What are some of your favorite things to grow in your garden?!
Visit Julie Story's profile on Pinterest.


Pricing subject to Change at any time. Please make sure you check the current price on Amazon.com before purchasing.
Posted by
Julie Story
. This post may contain affiliate links. Please read our
Disclosure Policy
.