Strawberry Lemon Brownies
Strawberry Lemon Brownies! The perfect Strawberry Brownies with a Lemon Glaze for an Easy Summer Dessert Recipe from a Cake Mix!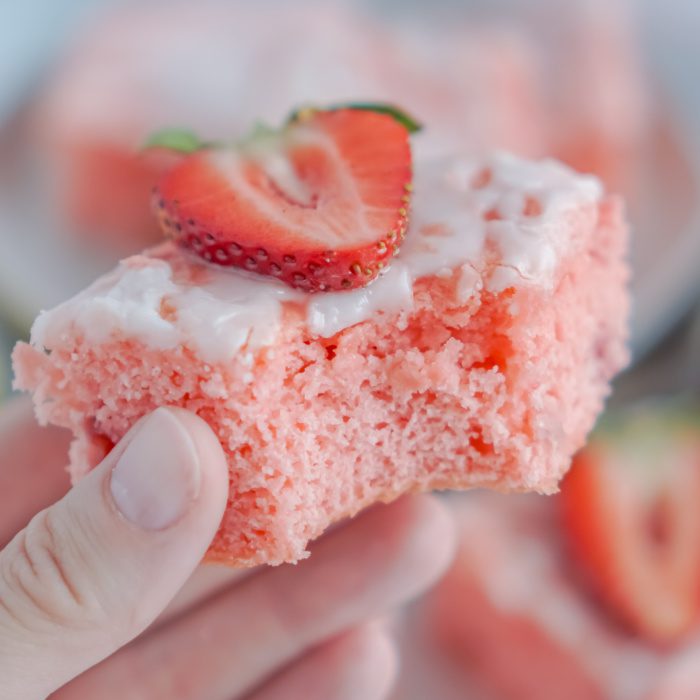 I am OBSESSED with these Strawberry Lemon Brownies – the perfect combination of tangy and sweet. One of my favorite dessert recipes to date.
Made from a cake mix with lemon juice added to the batter, as well as a lemon glaze – SO GOOD!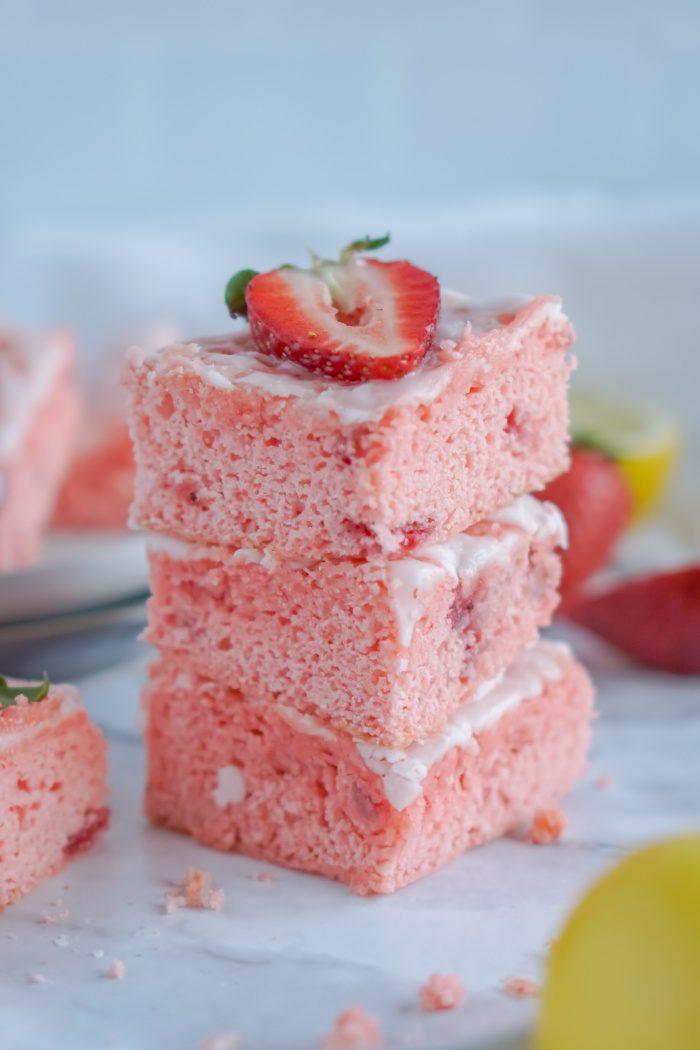 Plus, here are even more Strawberry Desserts and Lemon Recipes!
If you love Strawberry Brownies, these Strawberry Lemon Brownies are even better! The lemon glaze is amazing and they are SO EASY!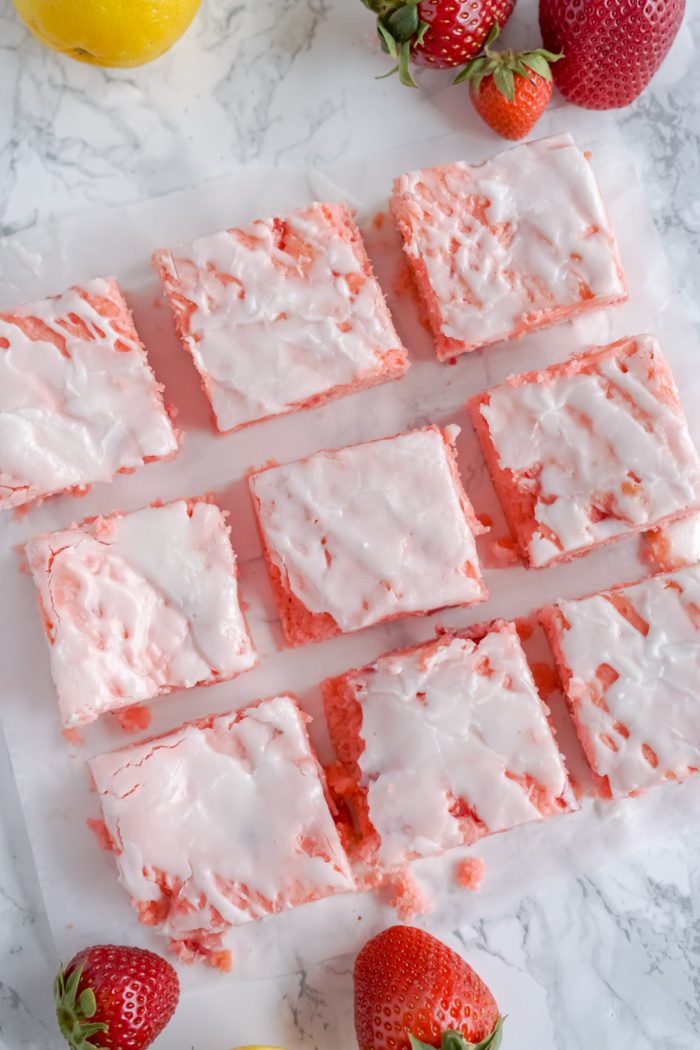 Made from a simple strawberry cake mix, this is one of the easiest desserts to throw together for summertime.
How to Make Strawberry Lemon Brownies
Strawberry Lemon Brownies are so easy to make! I just used a box of strawberry cake mix and added some fresh strawberries and lemon juice. I kept the eggs but took out the oil/water from the recipe on the cake mix.
Combine all of the ingredients together with a hand mixer or stand mixer and pour the batter into a prepared pan!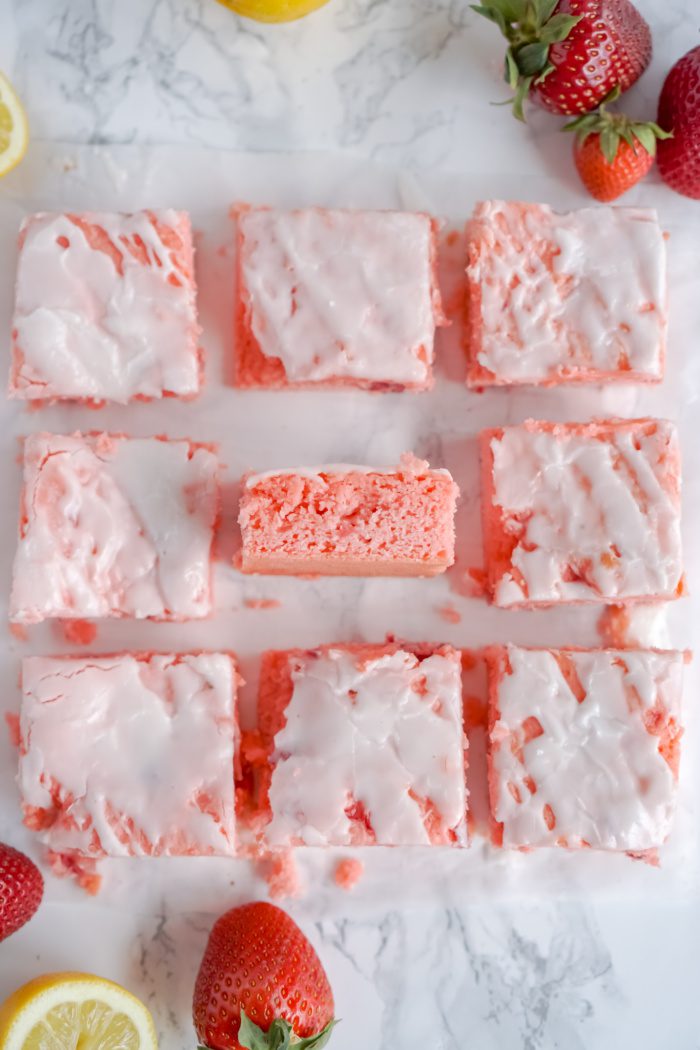 Since I wanted to be able to cut my brownies easily, I lined the baking dish with parchment paper so it would come out easily.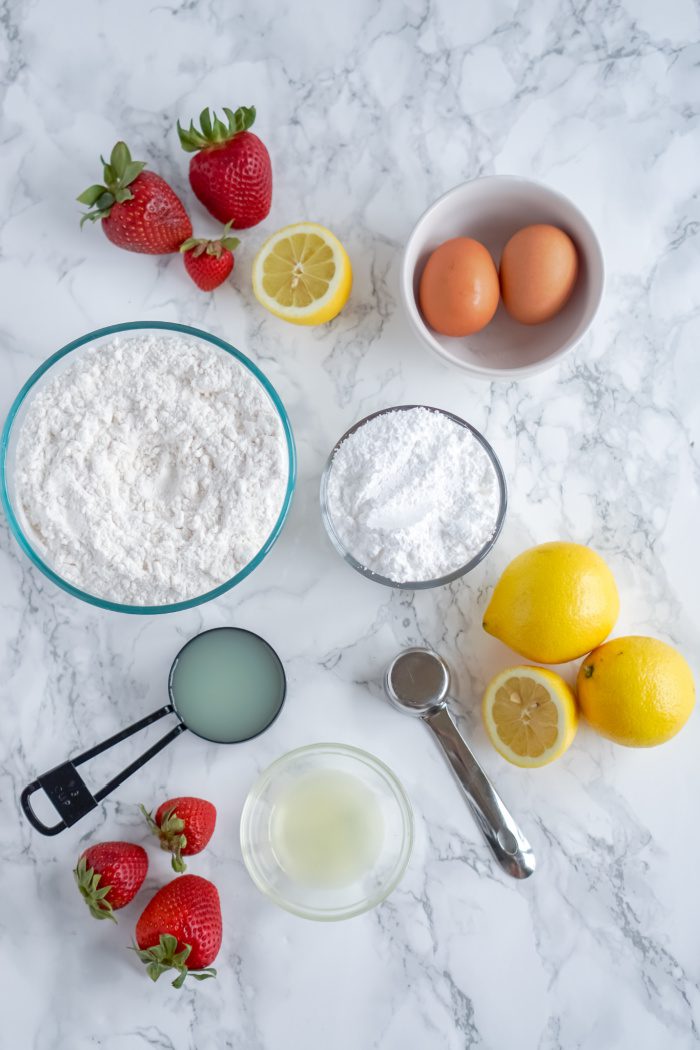 Strawberry Lemon Brownies Recipe
*Yields 9 Brownies*
Brownies:
1 15.25 oz box of strawberry cake mix (I used Betty Crocker)
1/2 cup fresh strawberries (chopped)
1/3 cup lemon juice
2 large eggs
Glaze:
1 cup powdered sugar
1 tablespoon lemon juice (add a few extra drops if needed for desired consistency)
Directions:
Preheat the oven to 350 degrees.
Line an 8" square baking dish with parchment paper and spray with cooking spray.
In a large mixing bowl, combine the cake mix, strawberries, lemon juice, and eggs with a hand mixer or fork until smooth.
Pour batter into the baking dish and bake for 18-20 minutes or until set (to test, insert a toothpick into the middle of the brownies until it comes out clean).
Let brownies cool for 10 minutes before removing the parchment paper from the pan.
Make the glaze by combining the powdered sugar and lemon juice until smooth.
Pour glaze over brownies and over the edges. Let cool completely on a cooling rack and cut into squares.
Notes:
You can cut the edges off if you want clean edges on all sides.
Add a little extra lemon juice or water to the glaze if it's too thick.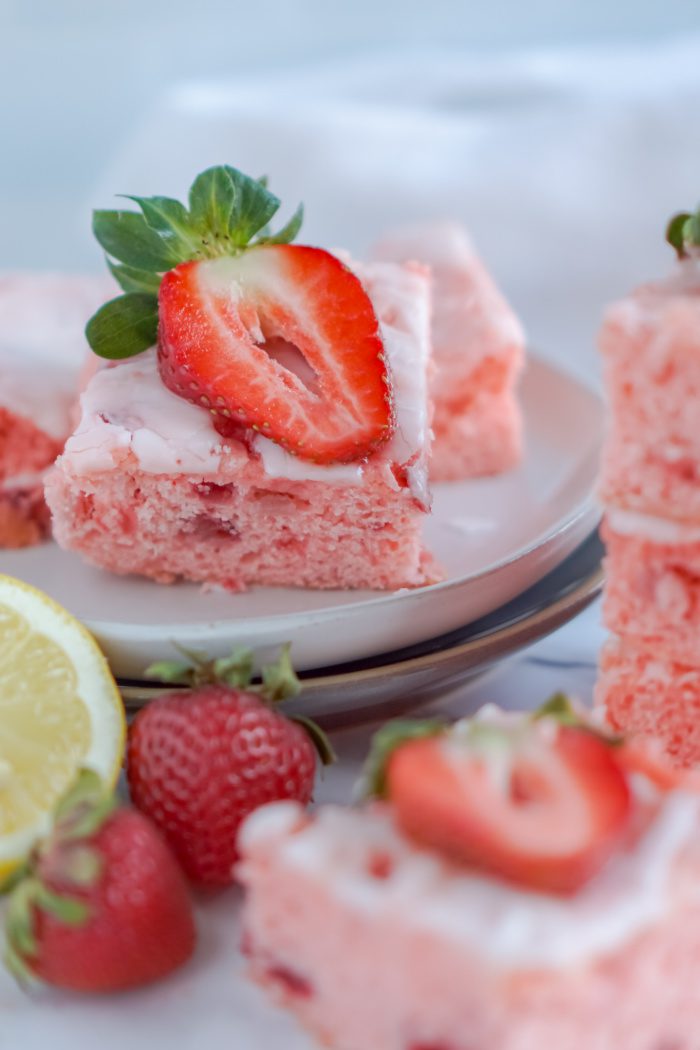 These Strawberry Lemon Brownies make the perfect summertime dessert recipe for pool parties or barbecues! We will be making them all summer long!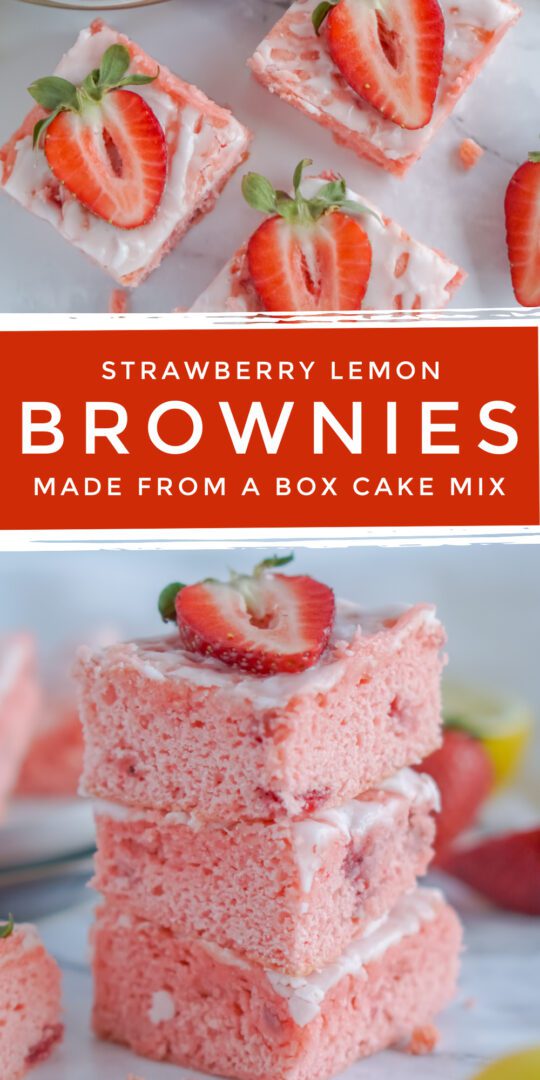 Plus, be sure to try this Easy Homemade Lemon Bars Recipe! It's another tried and true summertime dessert!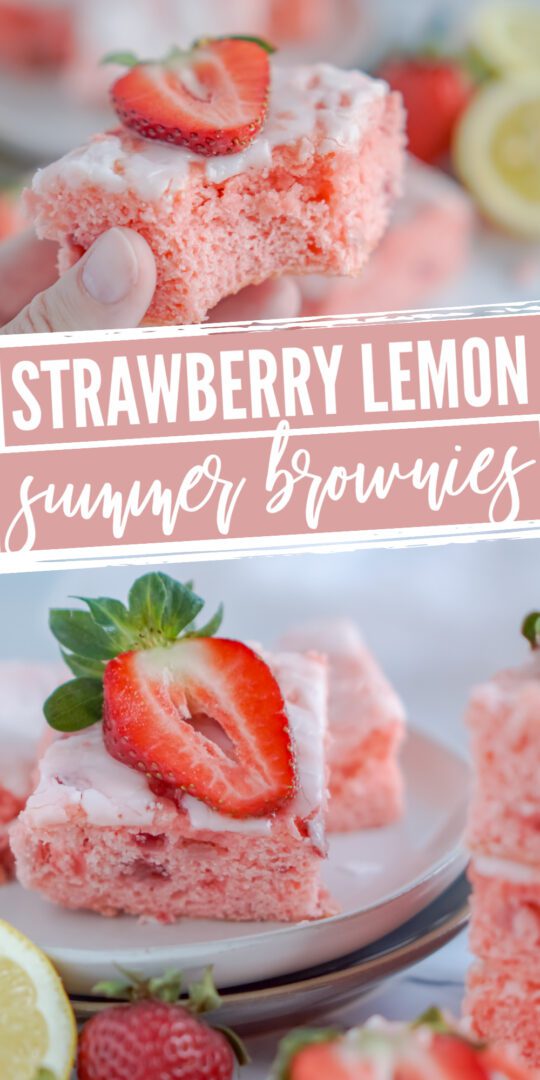 Download this FREE e-book today!!
Get access to 11 Sweet & Easy Dessert Recipes when you subscribe to our e-mail list!
Join LemonPeony on Pinterest!.


Pricing subject to Change at any time. Please make sure you check the current price on Amazon.com before purchasing. As an Amazon Associate I earn from qualifying purchases. Click here to view my entire Disclosure Policy.