Sugar Cookie Fudge Recipe!
Sugar Cookie Fudge Recipe! This fudge recipe is easy to make with Sugar Cookie Mix and White Chocolate! Perfect Christmas Gift Idea or any holiday dessert!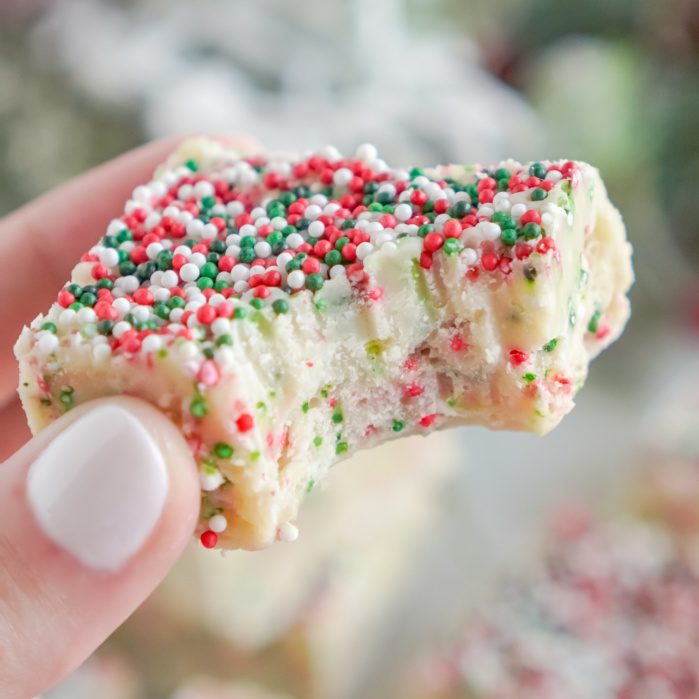 If you are looking for an Easy Christmas dessert, this Sugar Cookie Fudge Recipe is PERFECT!
So easy to make and the perfect holiday food gift recipe for friends, co-workers, and neighbors!
Plus, here are even more Easy No Bake Christmas Recipes!
This fudge recipe is one of my favorites for the holidays! I put step by step instructions below with images so you can follow along!
Tip: Share this recipe with friends, family, and co-workers! If you want to make it for another holiday, just change out the Christmas sprinkles for any other holiday sprinkles!
Sugar Cookie Fudge Recipe
Ingredients:
3 Cups white chocolate chips
1 1/4 cup sugar cookie mix (I used Betty Crocker sugar cookie mix)
1 tablespoon unsalted butter
1 can (14 ounces) sweetened condensed milk
1 teaspoon pure vanilla extract
3/4 cup holiday sprinkles (divided)
Direction:
Line a 9×9" square baking pan (or you could use 8×8") with parchment paper and spray with cooking spray.
Combine white chocolate chips, sugar cookie mix, butter, and sweetened condensed milk in a medium sized saucepan and heat over medium heat.
Once the mixture is melted and smooth, remove from heat and add the vanilla and holiday sprinkles (about 1/2 cup).
Pour mixture into the prepared pan and sprinkle with remaining holiday sprinkles.
Refrigerate for about an hour or until hard before cutting into squares.
Notes:
Keep the mixture on medium to melt. Do not raise temperature above medium or the mixture will burn.
If the mixture starts to burn on medium, reduce heat to low.
You may have to press the holiday sprinkles on top into the fudge once you pour it in the pan so that they stick.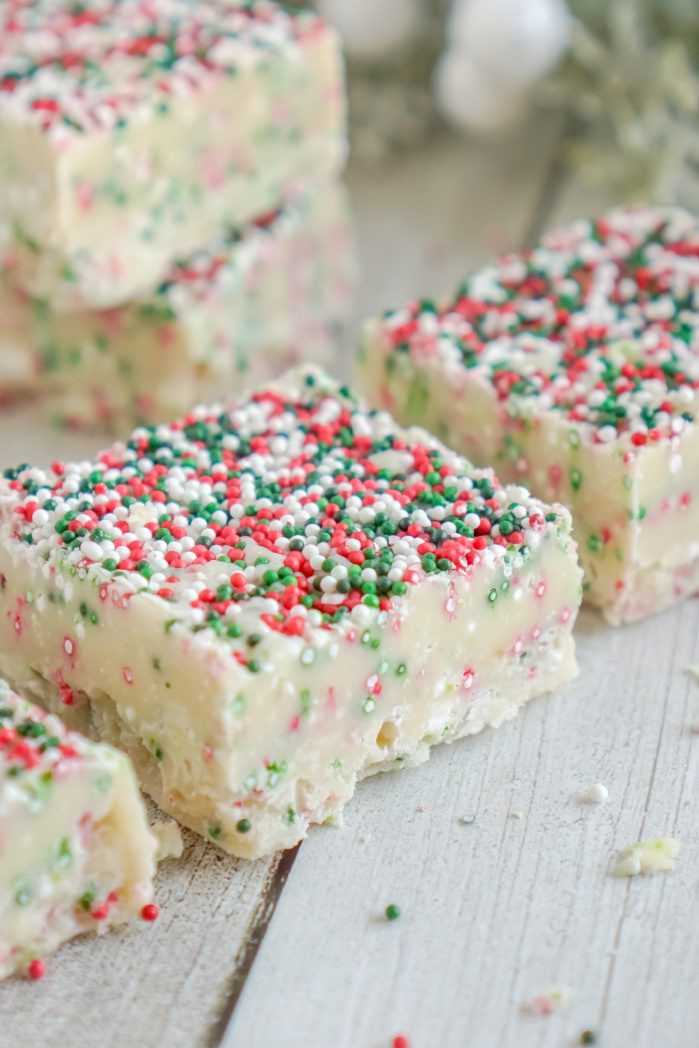 How to Make Sugar Cookie Fudge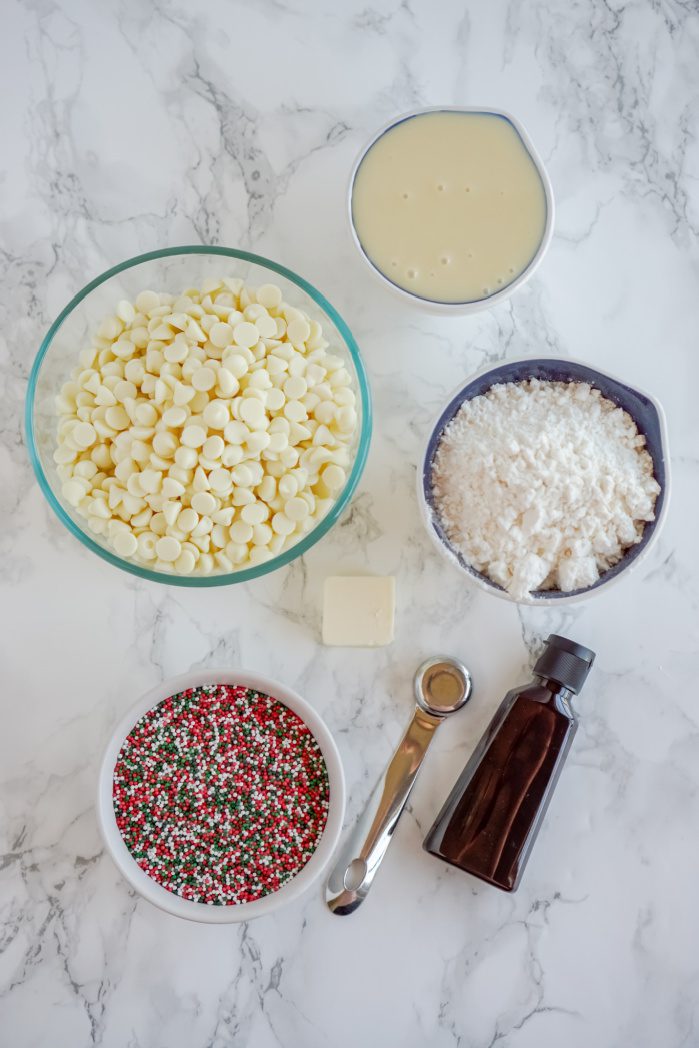 First, gather all of your ingredients that you need to make the fudge to be sure you have everything!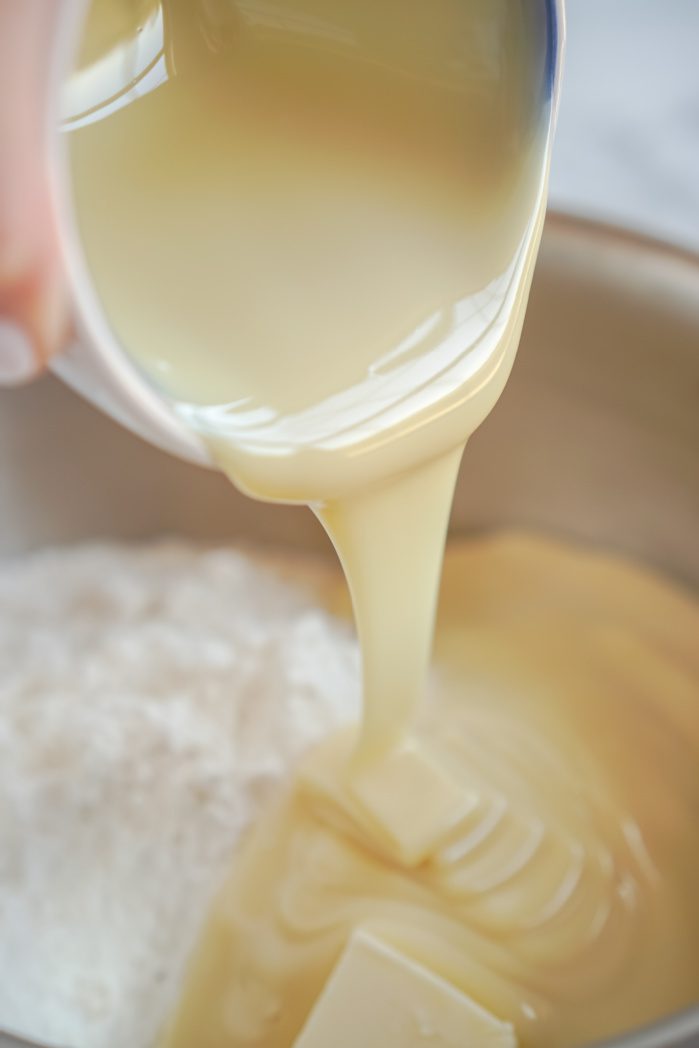 Combine your white chocolate, sugar cookie mix, butter, and sweetened condensed milk to a pan and heat on medium heat until smooth. To prevent burning, use a double boiler.
If your fudge starts to burn, turn the heat down. Do not rush the process and stir continuously until smooth.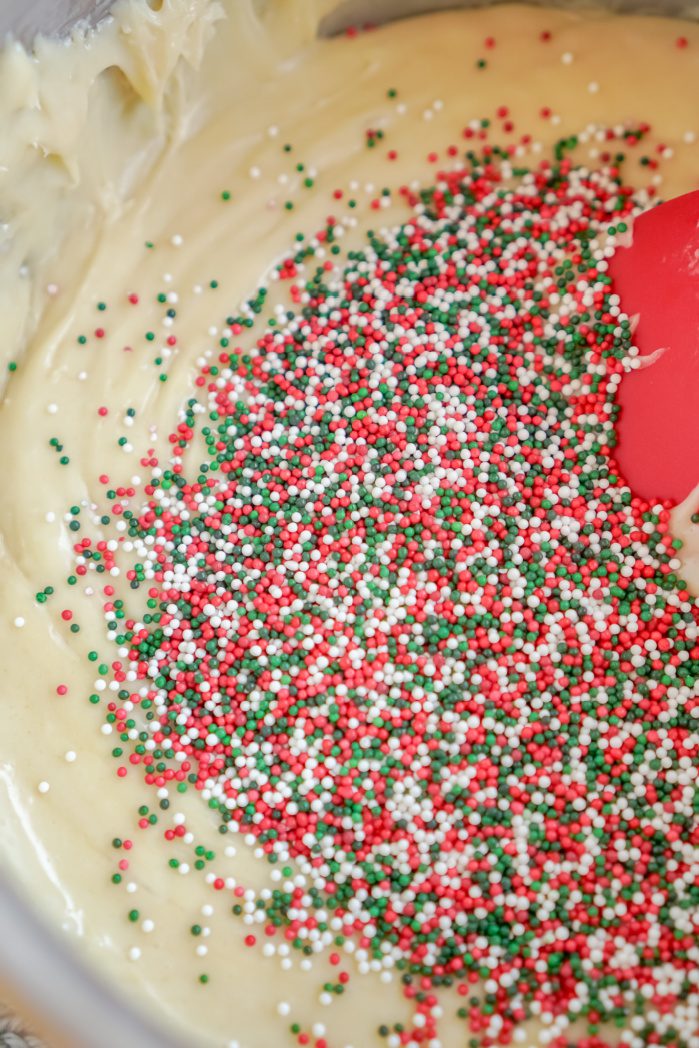 Once smooth, remove from heat and add the vanilla and sprinkles.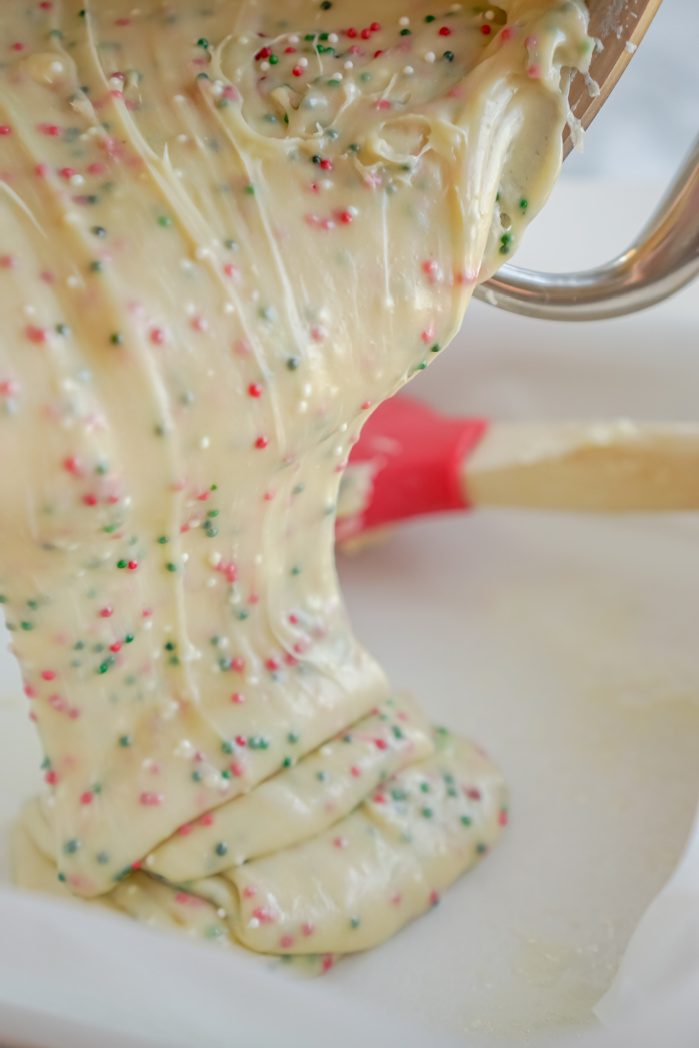 Pour into a prepared pan and press even more sprinkles onto the top.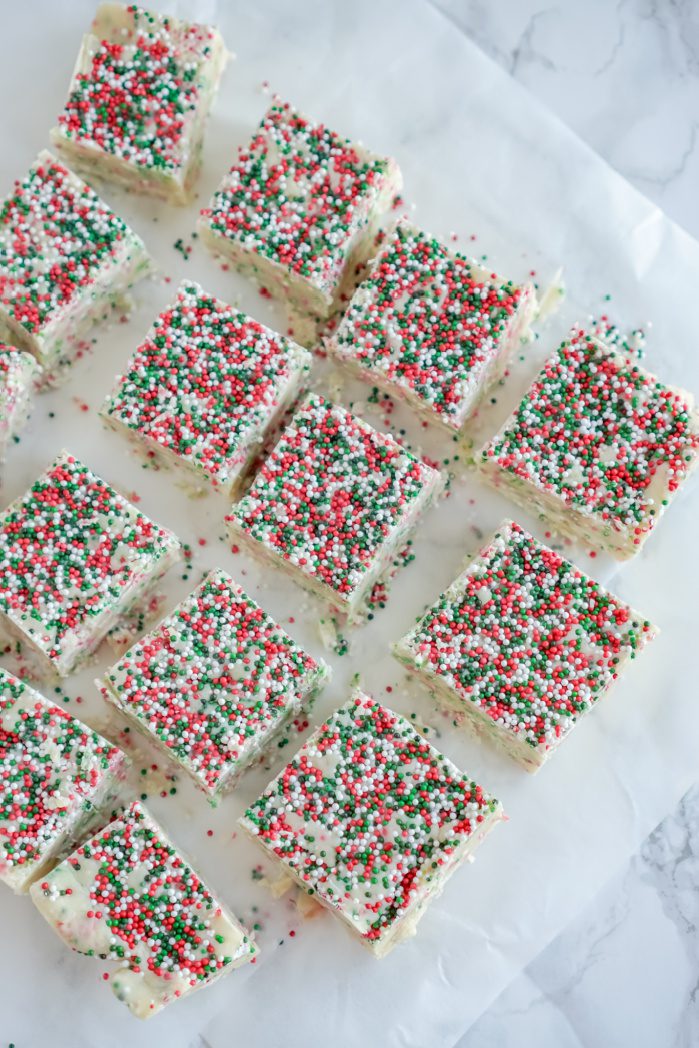 Let cool or refrigerate about an hour or until hard. Cut in square pieces and enjoy!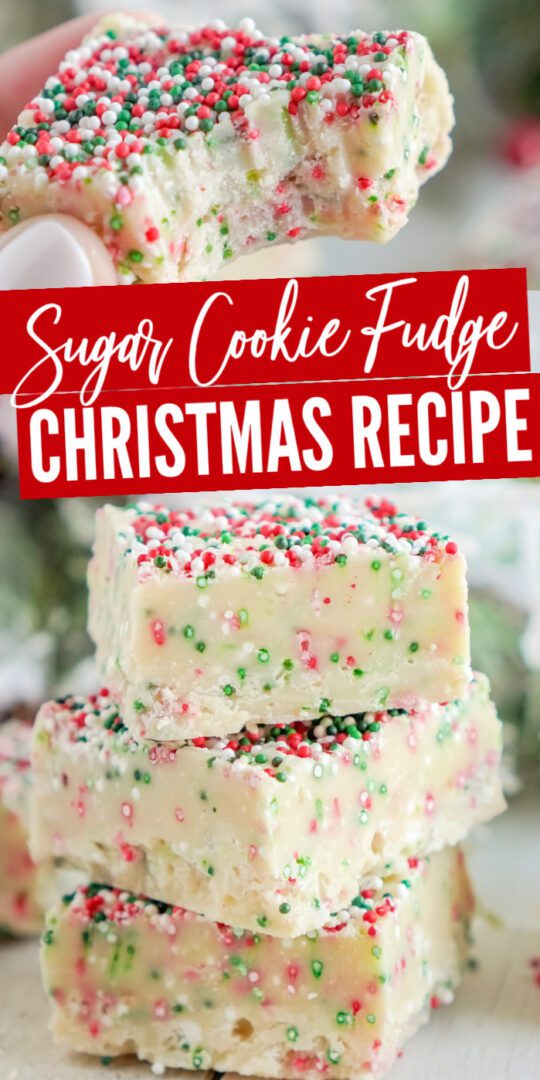 Also, be sure to try these No Bake Gingersnap Cheesecake Truffles! They are SO good and perfect for Christmas!
Download this FREE e-book today!!
Get access to 11 Sweet & Easy Dessert Recipes when you subscribe to our e-mail list!
Join LemonPeony on Pinterest!.


Pricing subject to Change at any time. Please make sure you check the current price on Amazon.com before purchasing. As an Amazon Associate I earn from qualifying purchases. Click here to view my entire Disclosure Policy.