Easy Cheesecake Rollups with Cinnamon & Sugar!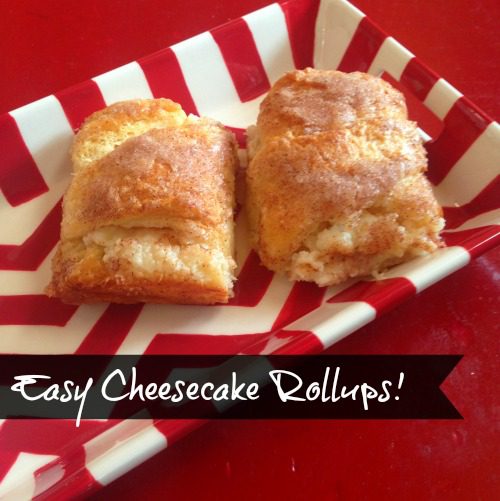 If you are looking for a quick and easy dessert recipe, be sure to check out these Easy Cheesecake Rollups!
I am a cheesecake fan, so I was super excited when these Easy Cheesecake Rollups with Cinnamon & Sugar turned out so well! This is a simple recipe that is quick and easy to make! Plus, it only took me about 10 minutes to throw together and 30 minutes to bake! If you follow this recipe, it makes individual rollups that would be perfect to take with you to a party or event!
These would be a great treat to make for a Christmas Party or for Thanksgiving with your family! Serve theses warm with honey, or let them cool off to room temperature. No matter what the occasion, these are sure to be a hit! Your family and friends will be asking you to make these over and over again! I can't wait to take these to my next dinner party or get together with friends!
Try these out and let me know what you think!
Easy Cheesecake Rollups
Here's what you need!

1 Can of Crescent Rolls

1 8oz Package of 1/3 Less Fat Cream Cheese

1/2 Cup of White Sugar

3/4 Teaspoon Vanilla

An Additional 1/4 Cup of White Sugar

1/2 Teaspoon of Cinnamon

3 Tablespoons of Butter
Directions:
Preheat the Oven to 350 Degrees.
Soften the Cream Cheese and combine 1/2 Cup of Sugar and Vanilla.
Spread the Cream Cheese Mixture on each Crescent Roll, Roll up the Crescent Roll with the Cream Cheese Mixture in the middle, and place it in a Glass Pan that has been sprayed with cooking spray. I used a 10″ x 7″ Baking Pan and it worked perfectly. Continue this process until you use all 8 of the Crescent Rolls.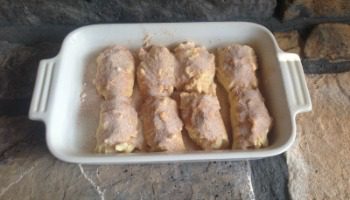 Next, soften the butter and spread it over the top of the Cheesecake Rollups in the pan. Mix the additional 1/4 cup of Sugar and Cinnamon and sprinkle it over the top of the Cream Cheese Rollups.
Bake the Cheesecake Rollups for 30 minutes!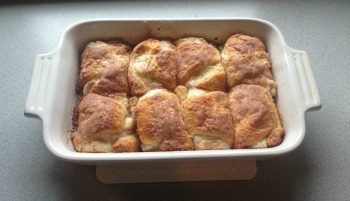 After you take these out of the oven, allow them to cool for 10 – 15 minutes before they are served! As I mentioned before, you can always serve these warm and drizzle them with honey for something extra! Since these are all rolled up individually, it is super easy to serve and everyone has their own special Cheesecake Rollup!
If you plan on taking this to a party, or if you have a large family, you can always double or triple the recipe! I love that this recipe is simple enough to make for only a few people or for a crowd! If you have any leftovers, these Cheesecake Rollups are even good the next day after you refrigerate them! You can eat them cold or heat them in the microwave for about 10 seconds each.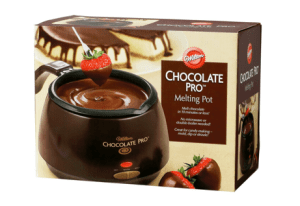 Also, be sure to check out this Wilton Melting Pot if you love to bake! This is an easy way to melt chocolate for all of your holiday treats and chocolate covered desserts!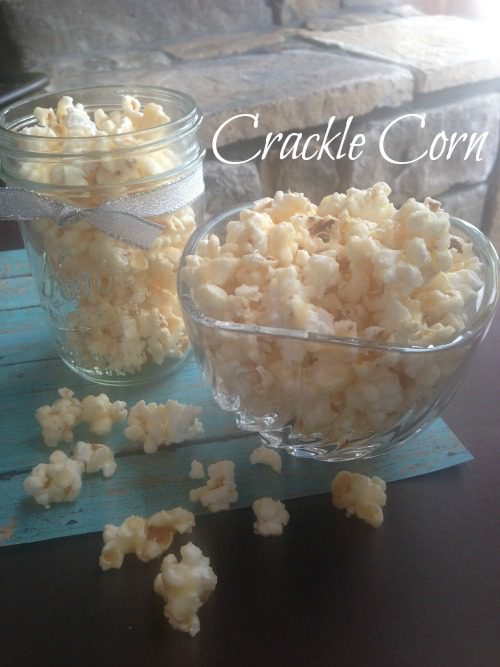 If you are looking for even more awesome Holiday Baking Ideas, check out this Easy Crackle Corn Recipe! This is one of my favorite Flavored Popcorn Recipes for the Holidays!

Visit Julie Story's profile on Pinterest.


Pricing subject to Change at any time. Please make sure you check the current price on Amazon.com before purchasing.
Posted by
Julie Story
. This post may contain affiliate links. Please read our
Disclosure Policy
.