Easy Christmas Cookie Recipes
Easy Christmas Cookie Recipes and Unique Christmas Cookies for the Holidays! Our Most Popular Christmas Cookies for a Cookie Exchange or Gift Idea!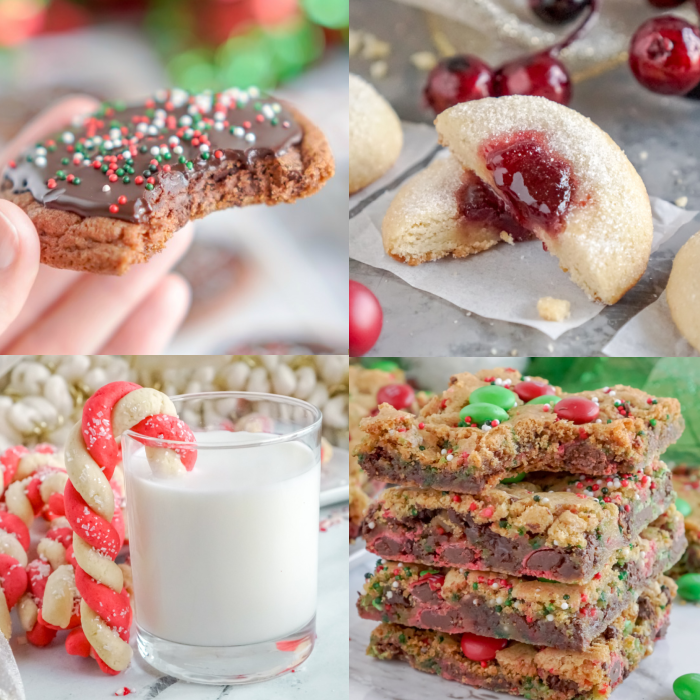 Simple and Easy Christmas Cookie Recipes! These cookies are the perfect gift or treat idea for this Christmas season!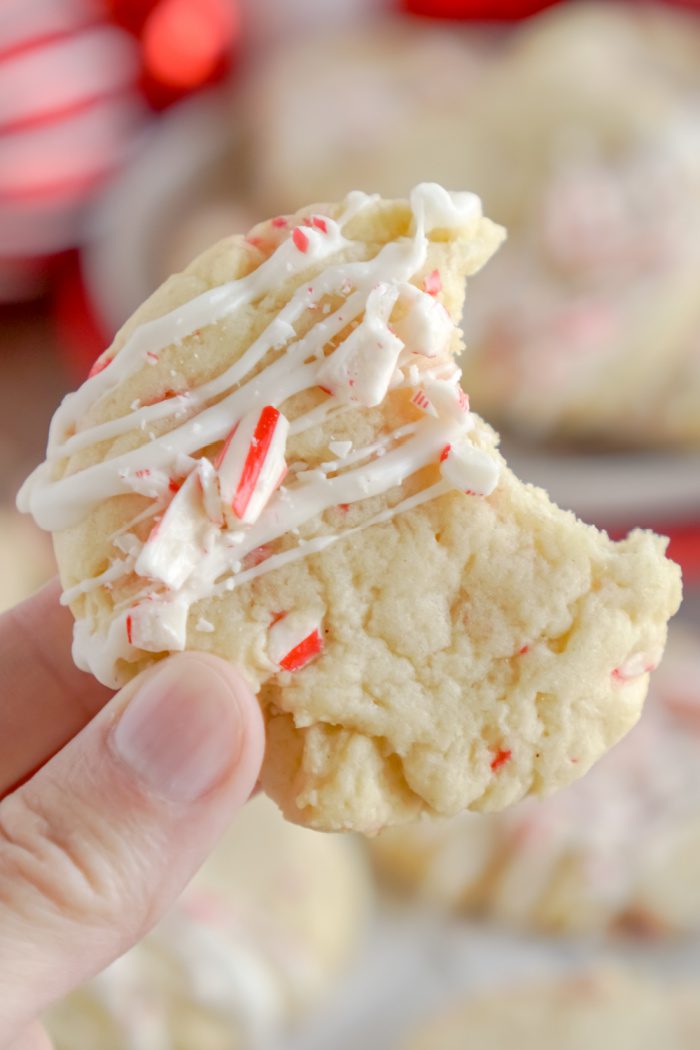 Here are more easy and unique Christmas cookie ideas!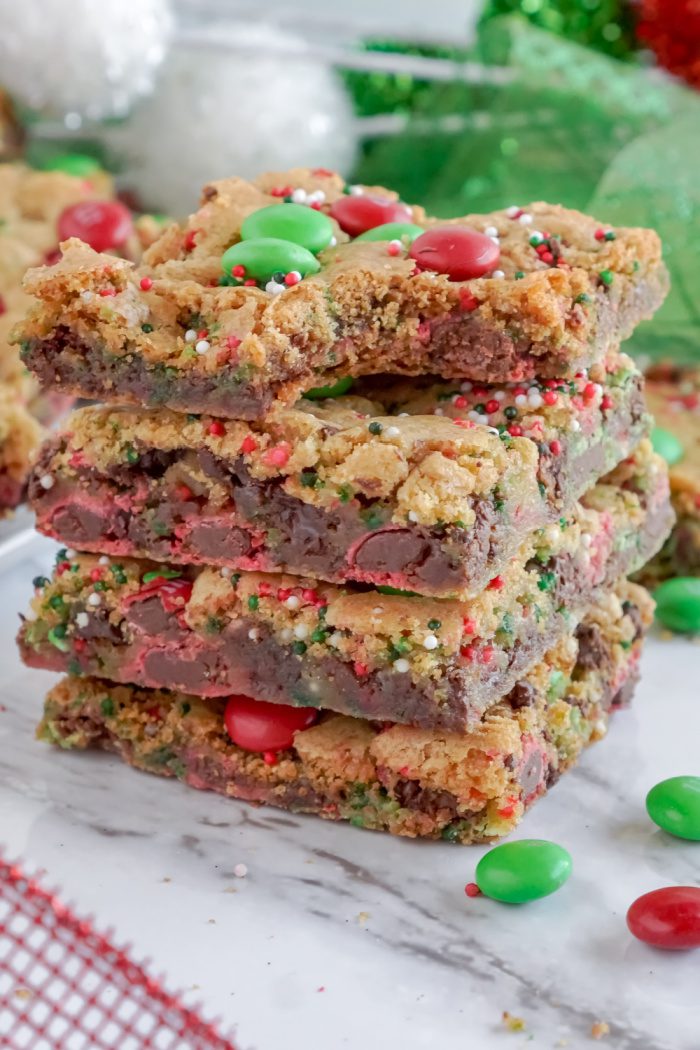 Why you will love these Easy Christmas Cookie Recipes?
Simple and easy! Great cookie recipes to make with kids!
Packed with flavor and a tasty treat!
Perfect for Christmas parties, family get-together, or even just an afternoon snack!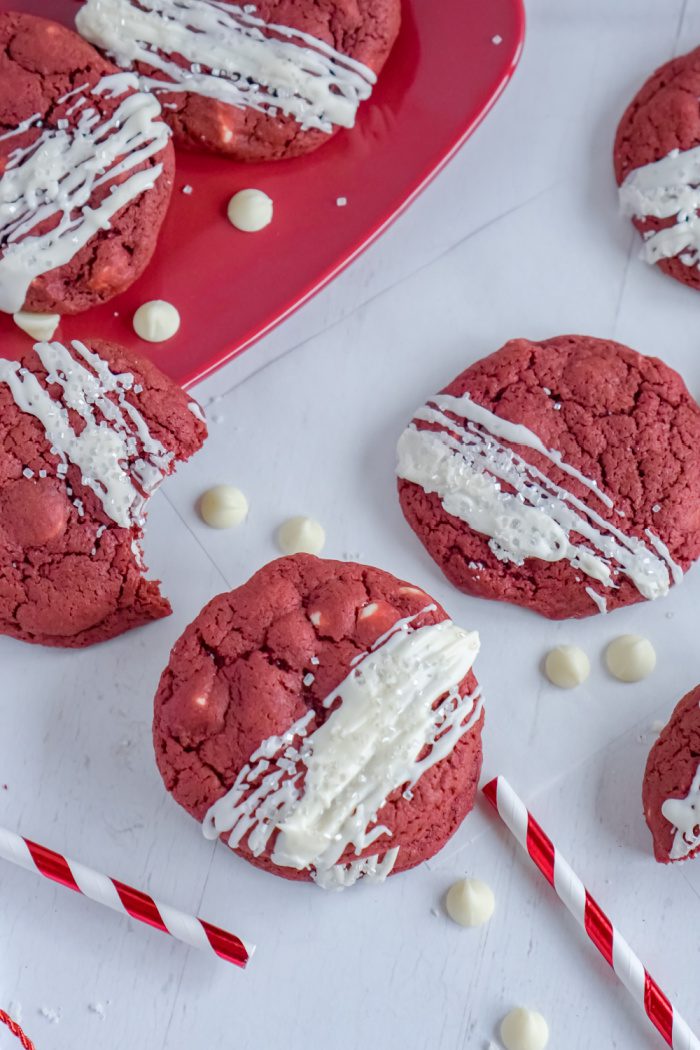 What You Will Need to Make Easy Christmas Cookies
Simple baking ingredients (butter, eggs, sugar, flour, etc…)
A cookie scoop
A cookie sheet (or a baking pan)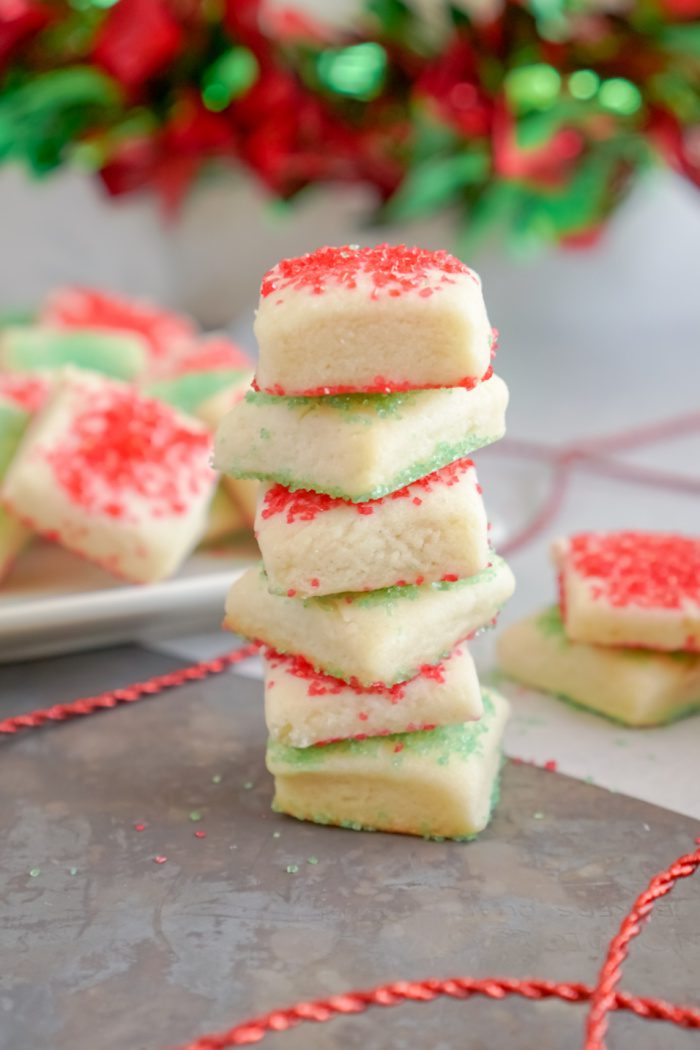 Easy Christmas Cookie Recipes
From sugar cookies and chocolate cookies to no-bake cookies and cookie bars….here are ALL the cookies recipes you need to try this Christmas season! There's something for everyone and every occasion!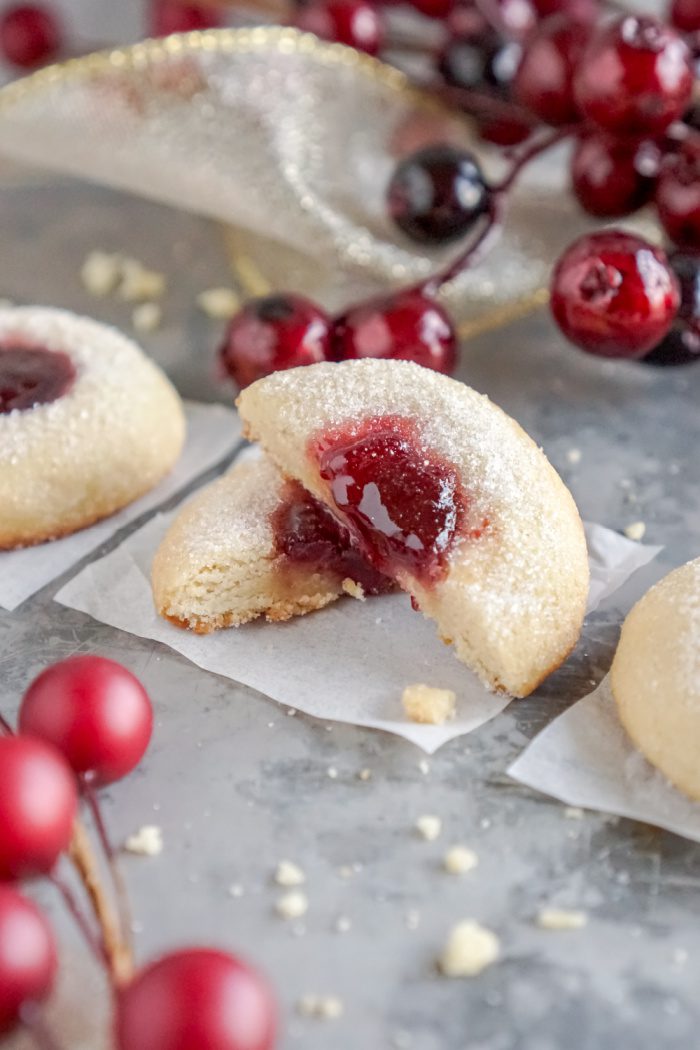 How simple are these Raspberry Thumbprint Cookies!?! I love the sprinkle of sugar on top! These cookies are perfect for Christmas time and great for any party!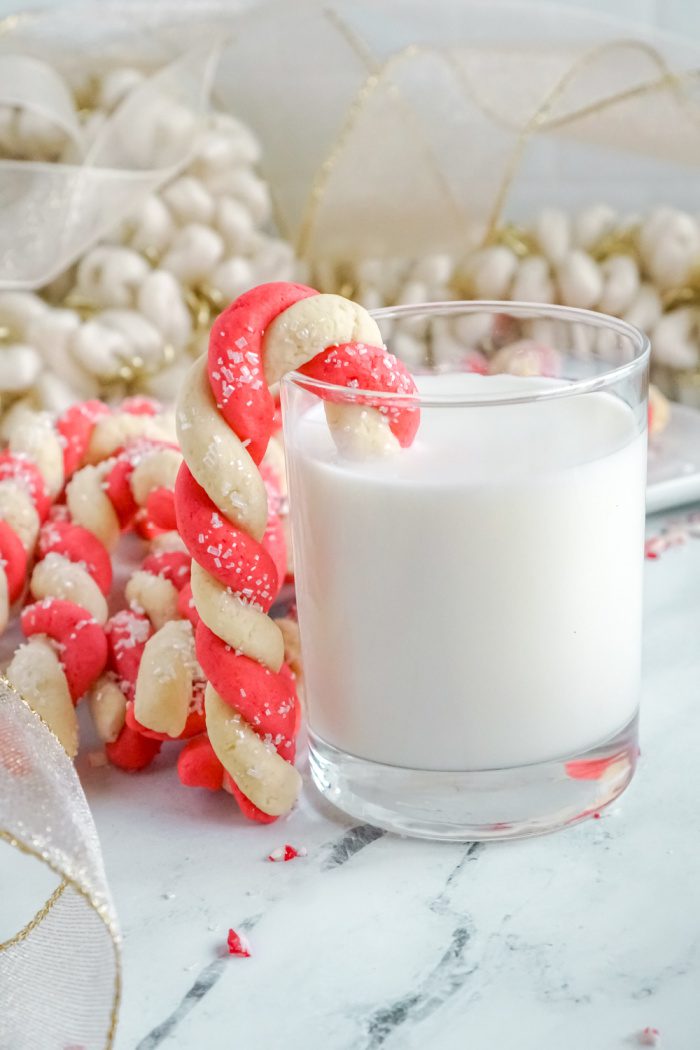 These Candy Cane Sugar Cookies are so fun to do with kids! Simple to make and super festive as an afternoon snack.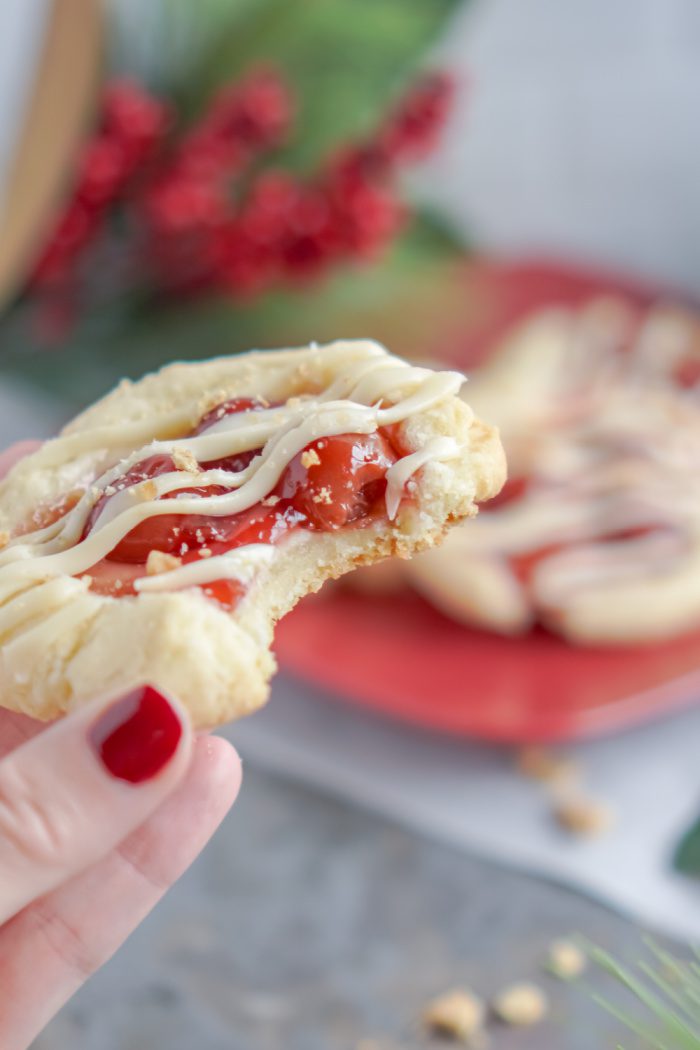 Cherry Cheesecake Cookies are so pretty to take to a Christmas party! So tasty and super simple to make! You can even switch out the cherry pie filling for any pie filling you like!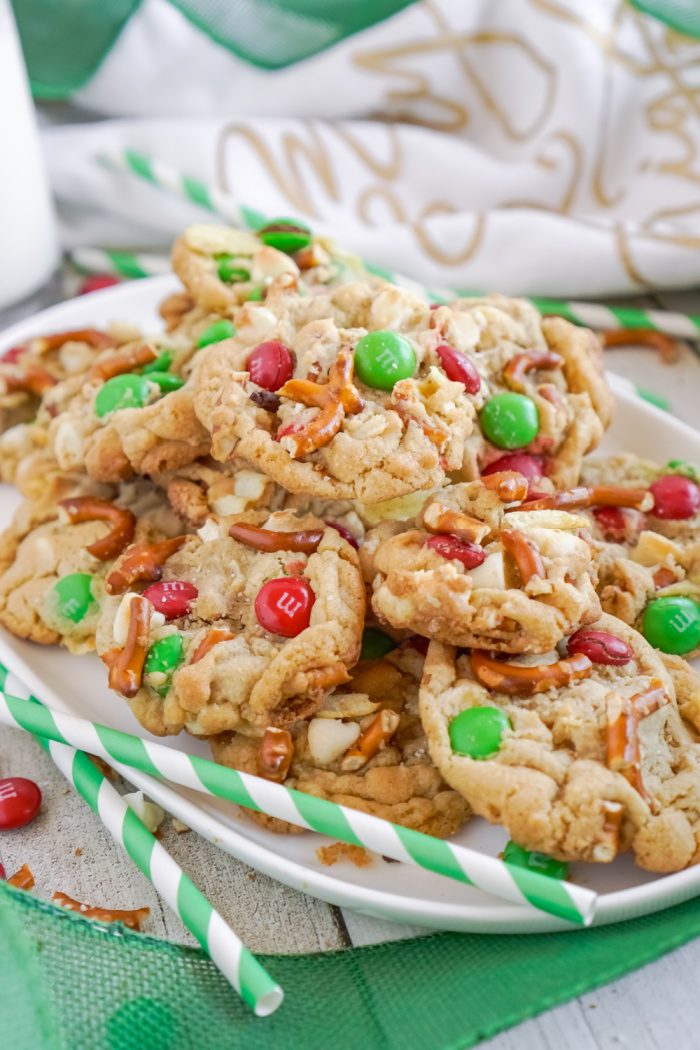 Kitchen Sink Christmas Cookies packed with Potato Chips, Pretzels, White Chocolate Chips and M&Ms! Easy Cookies for Christmas with a burst of salty and sweet!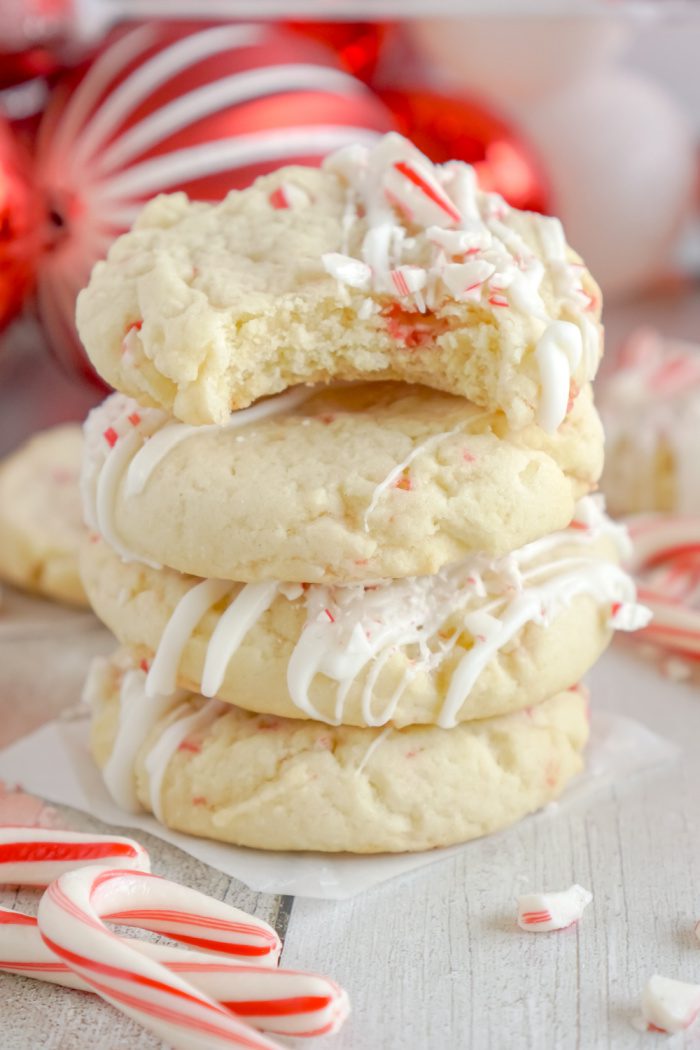 These Peppermint Cookies perfect for the Christmas season! I love the drizzle of almond bark and sprinkle of peppermint on top! They are sure to be a holiday favorite!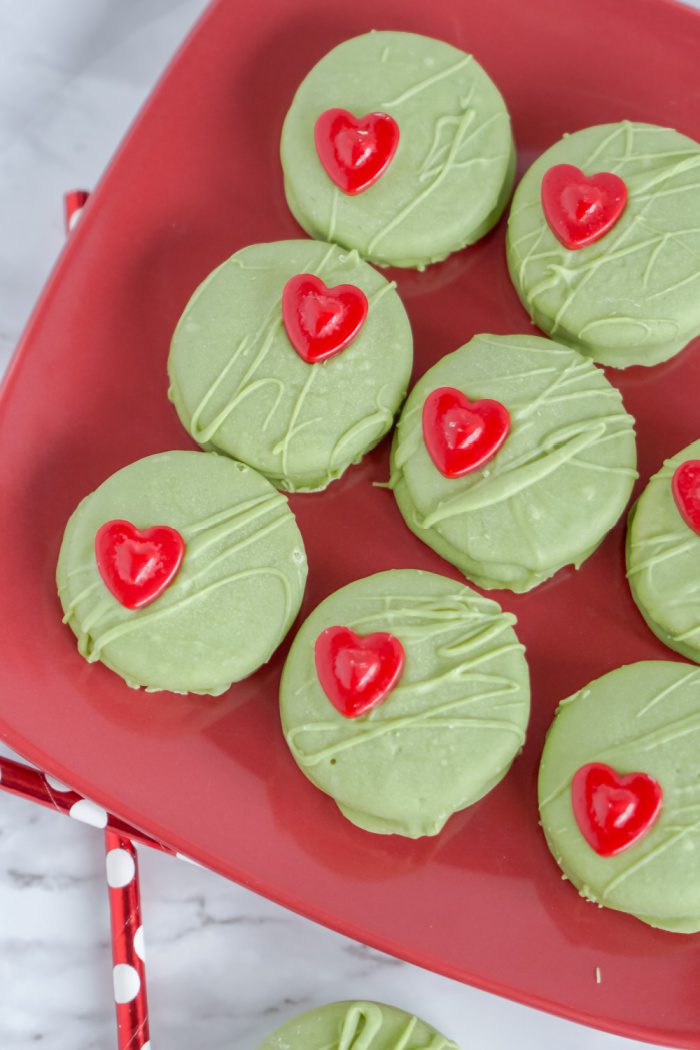 To all the Grinch fans out there – these are the cookies for you! How cute are these No Bake Grinch Cookies!?! So simple to make! Gather some friends and make these for your next movie night!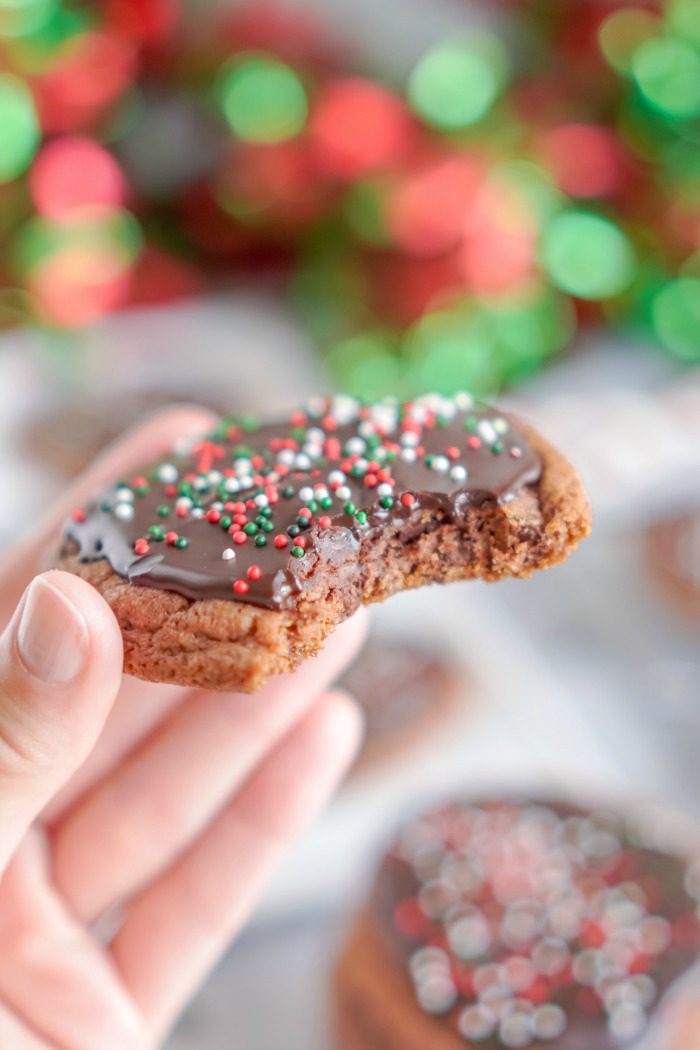 I love how festive these Chocolate Christmas Cookies are! So soft and super tasty, they are sure to be a holiday favorite in your house! Make sure to try them this Christmas season!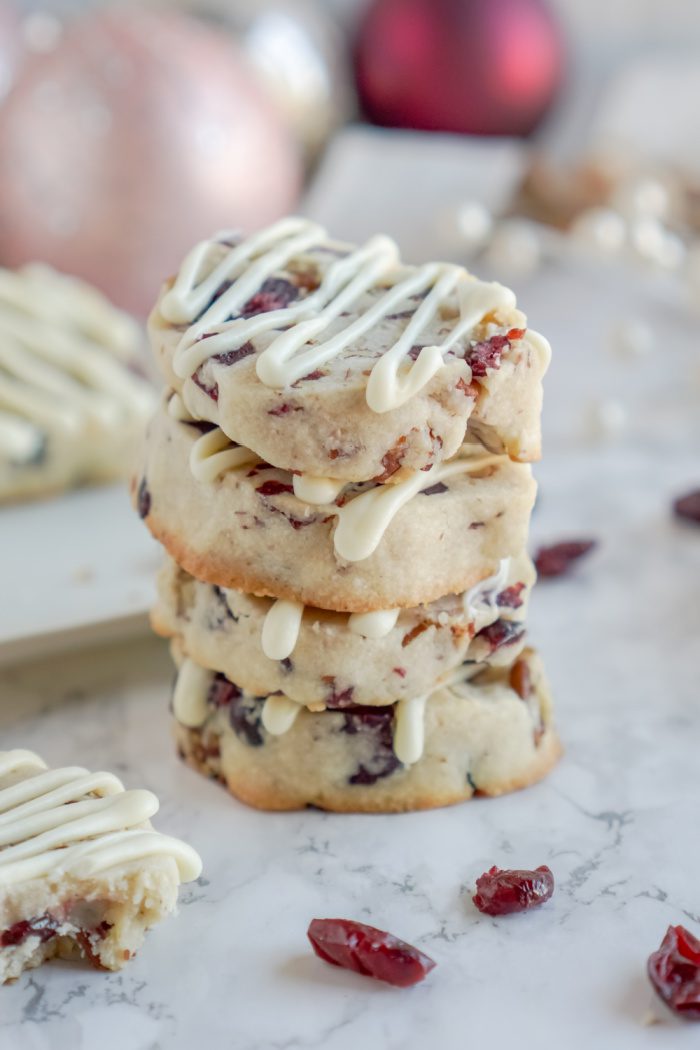 Cranberry Shortbread Cookies with a white chocolate drizzle! Plus, pecans! I love how simple these cookies are. They are PERFECT for making ahead of time to save time!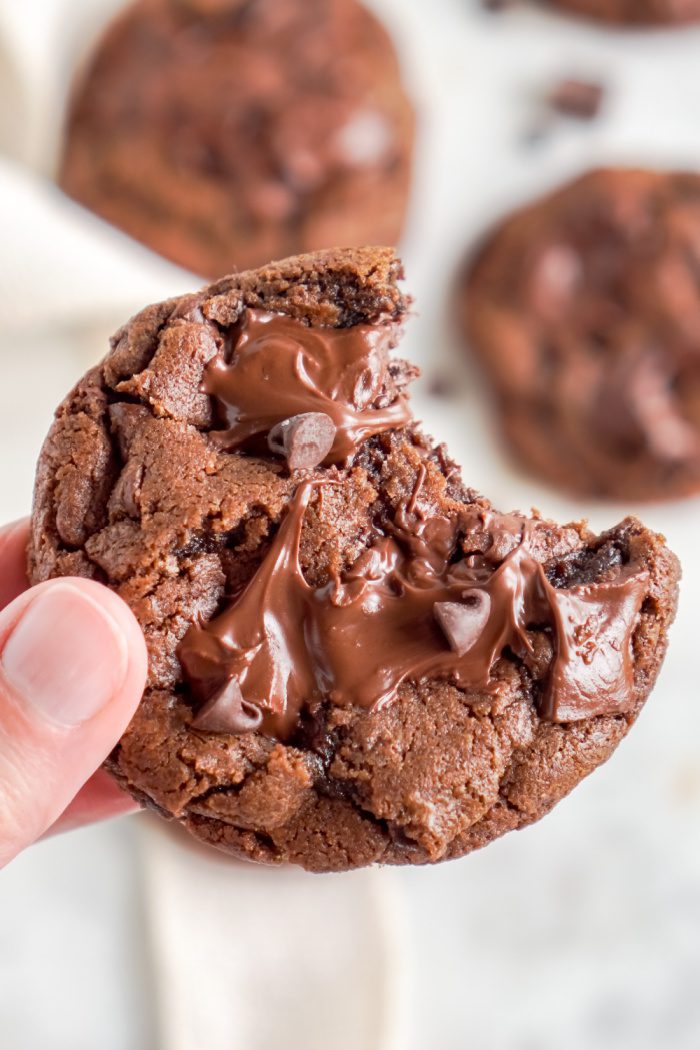 These Bakery Style Triple Chocolate Cookies are DELICIOUS! They are family favorite in my house! Packed with mini chocolate chips, baking cocoa, and chocolate chunks! SO tasty!
Be sure to try these Caramel Cookies for your next Christmas party or cookie exchange! Easy, soft, and gooey! I love the added sprinkle of sea salt on top!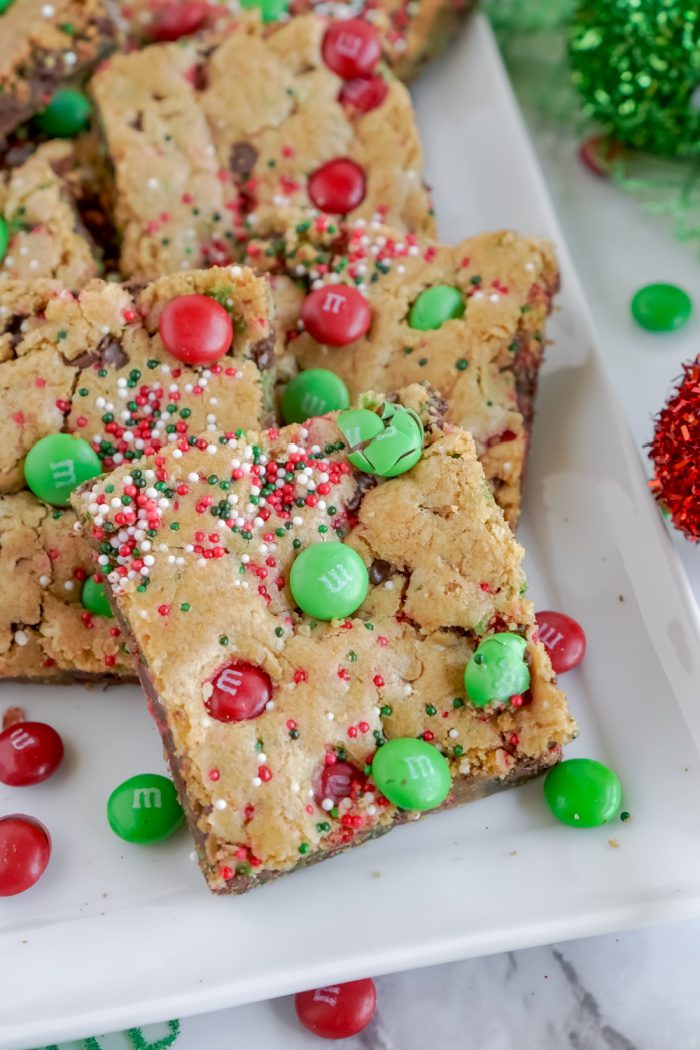 If this Christmas M&M Cookie Bar recipe doesn't say Christmas, I don't know what does! I LOVE how festive it is! Plus, being super simple and so tasty – this is the perfect Christmas treat!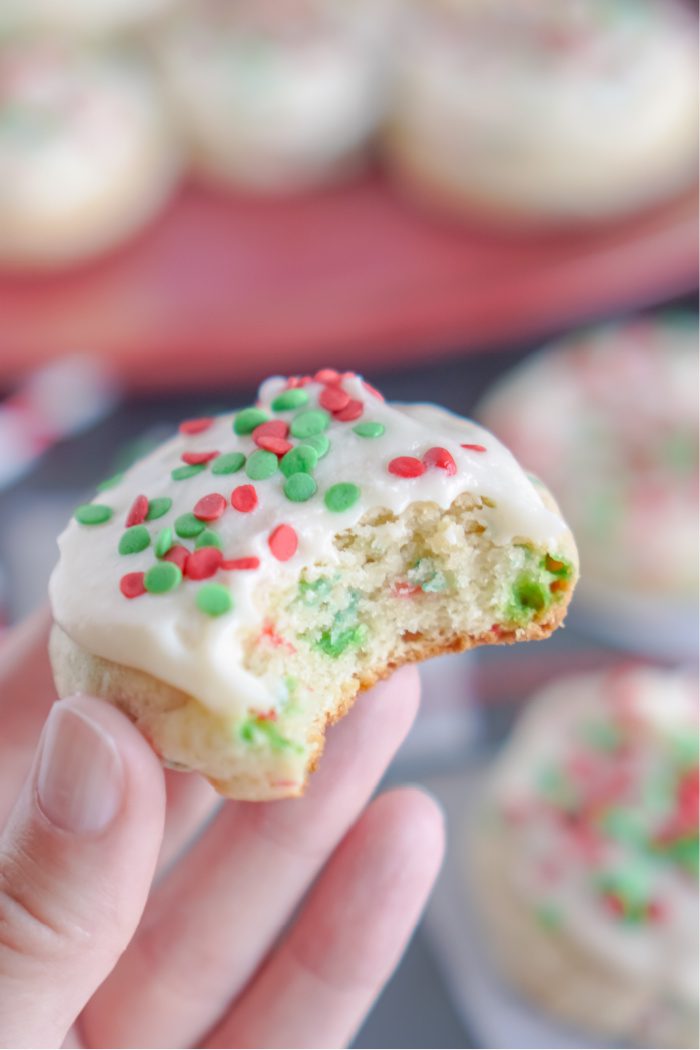 These at these little Soft Sugar Cookies are so cute! You could even switch out the sprinkles for any holiday or event. So simple and tasty!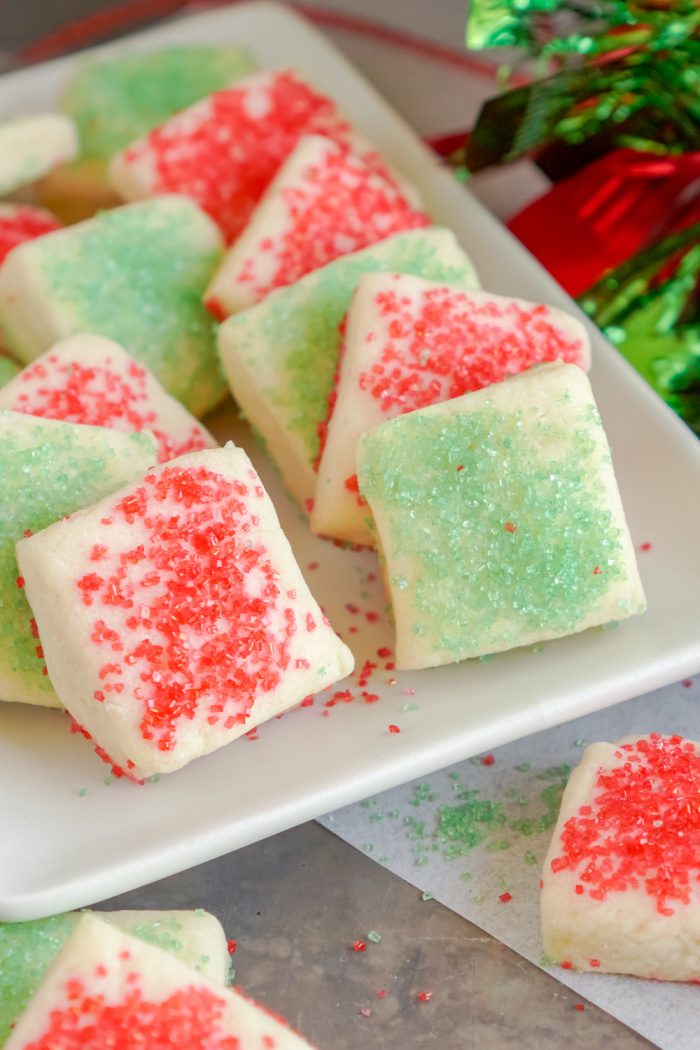 Needing a little Christmas treat? Well, these Mini Christmas Sugar Cookie Bites are the perfect holiday snack! So fun and simple to make!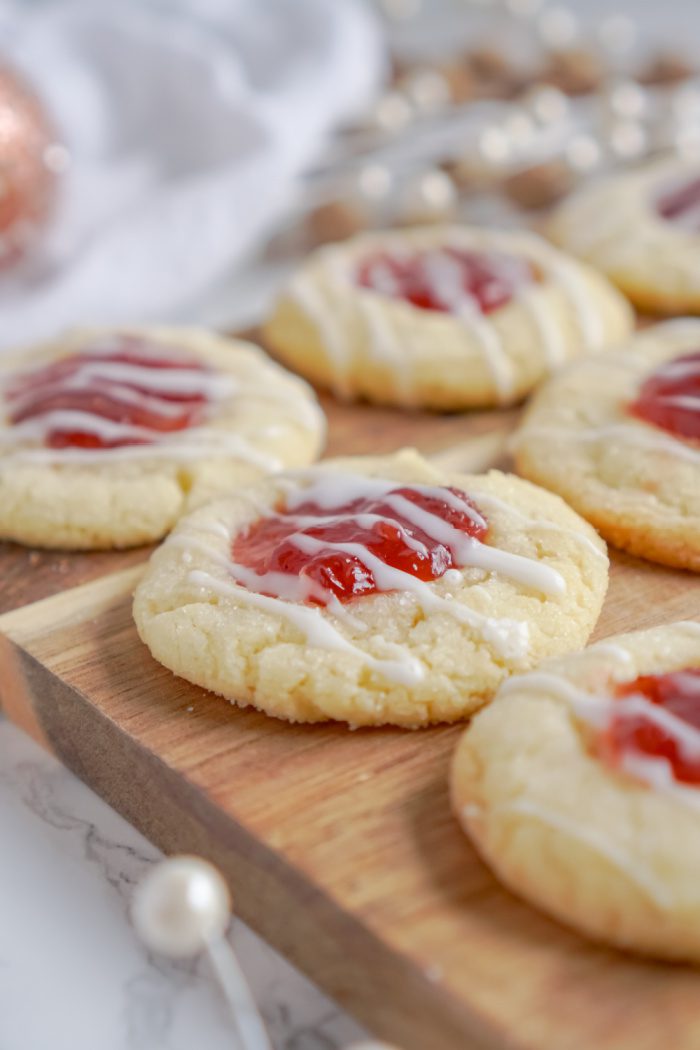 The drizzle on these Thumbprint Cookies are my FAVORITE! They are the perfect cookie to take to your next cookie exchange! Change out the jam and try out different flavors!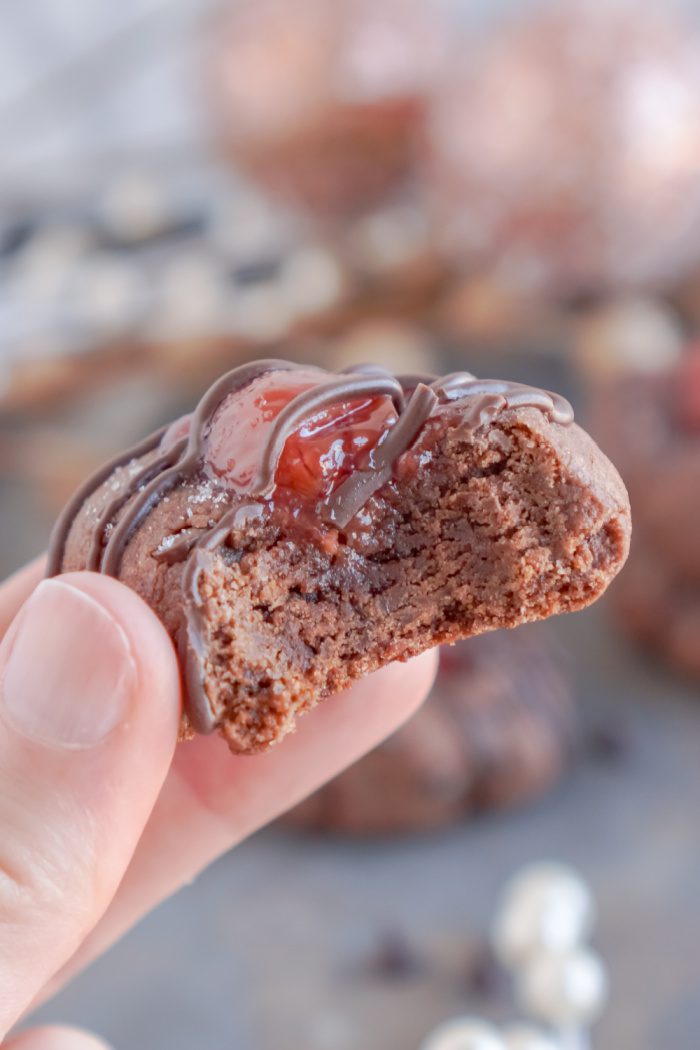 So easy and simple to make! Chocolate Cherry Thumbprint Cookies are packed full of chocolate chips and cocoa powder with a cherry on top! Perfect for your next cookie exchange!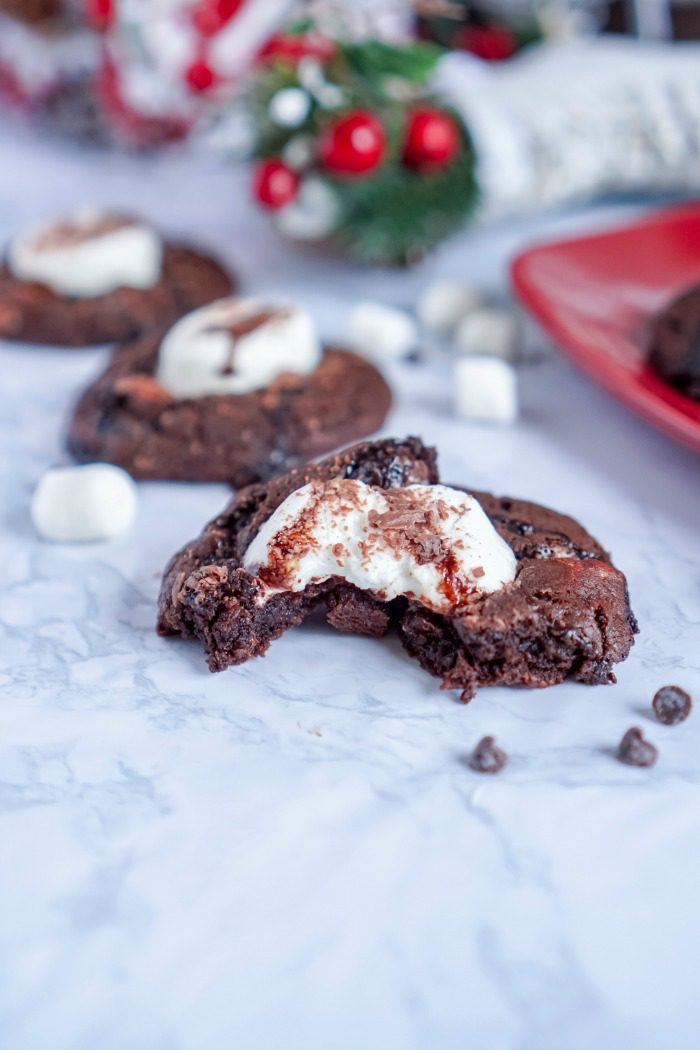 Turn on a Christmas movie and curl up by the fireplace with these Hot Chocolate Cocoa Cookies! They are so simple and SUPER tasty! I love the marshmallows in them!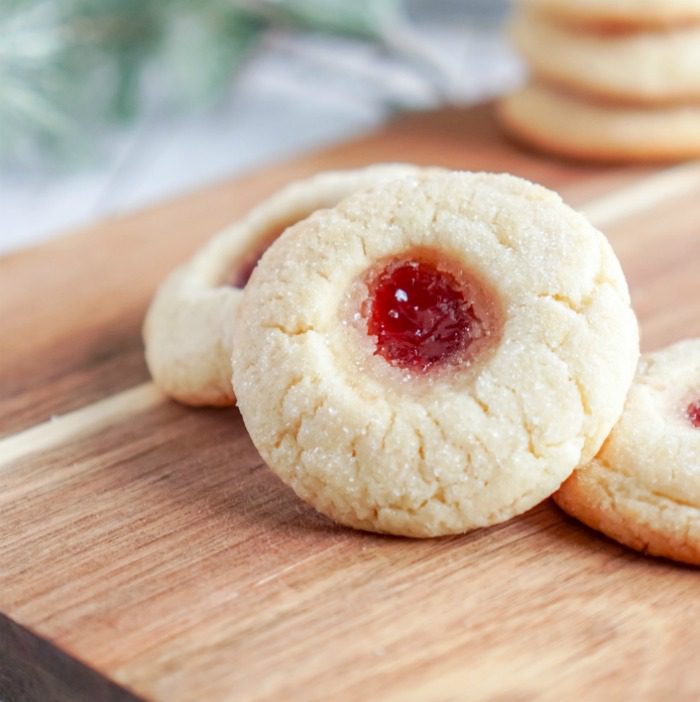 These Christmas Thumbprint Sugar are the perfect classic Christmas cookie! Made from a sugar cookie mix, they are super simple to make! So tasty!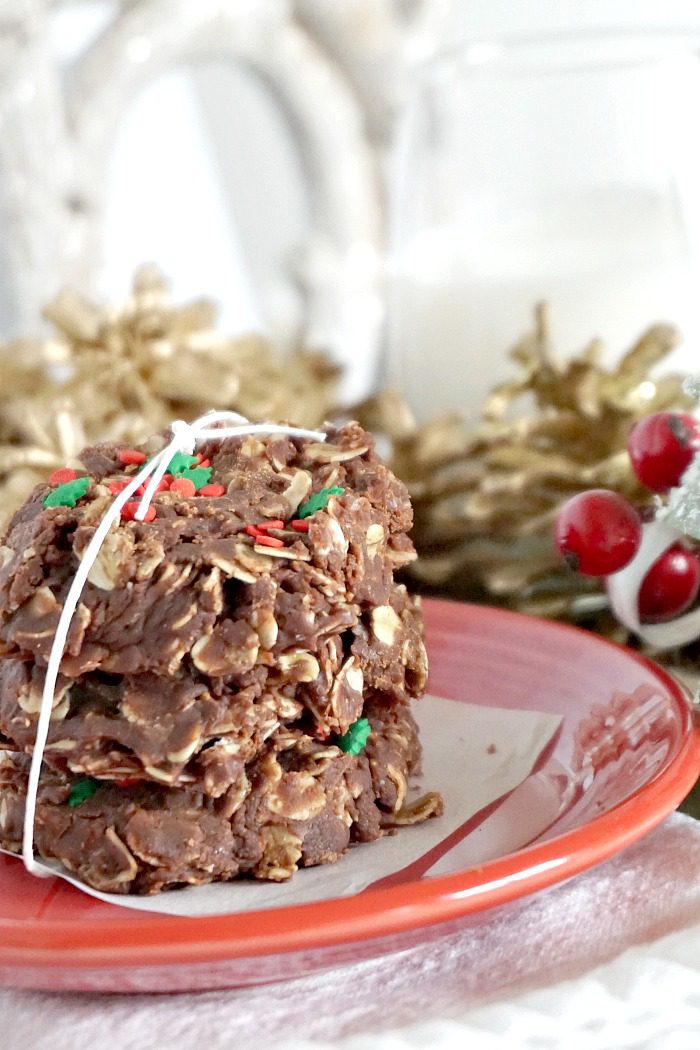 Who doesn't love Nutella?!? These No Bake Nutella Christmas Cookies are the perfect afternoon snack! The holiday sprinkles also make them great for Christmas party and cookie exchanges!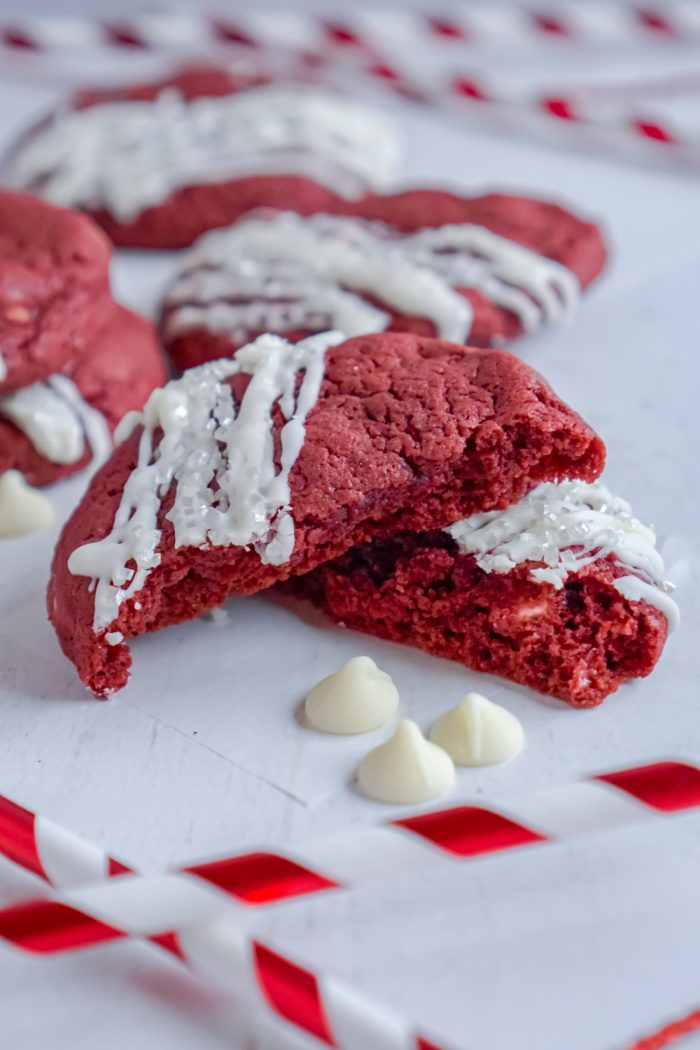 These Red Velvet Cookies are SO pretty! Perfect for the holidays! I especially love the drizzle and sprinkles on top! Super tasty and easy!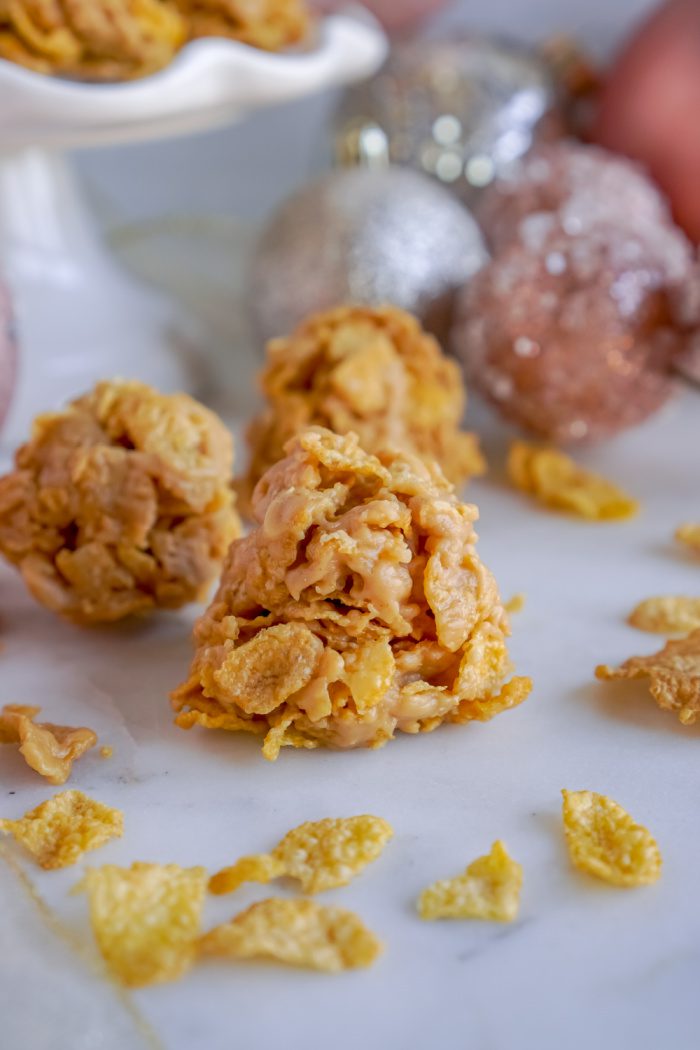 Packed full of peanut butter and cornflakes, these No Bake Cornflake Cookies are delicious! You could even drizzle some chocolate over them. YUM! So simple!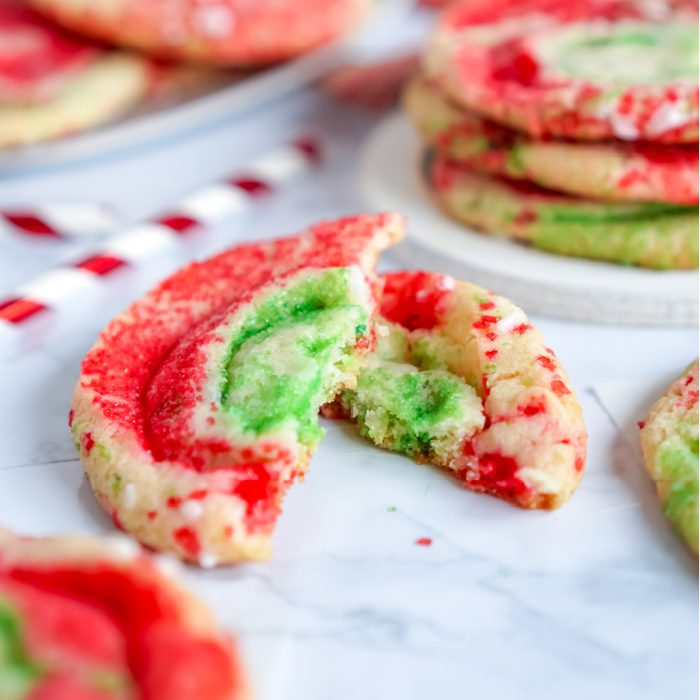 How fun and festive do these Funfetti Christmas Sugar Cookies look?!? They are the perfect cookies to make with your kids! Have them as a tasty snack or take them to a cookie exchange. Everyone will love them!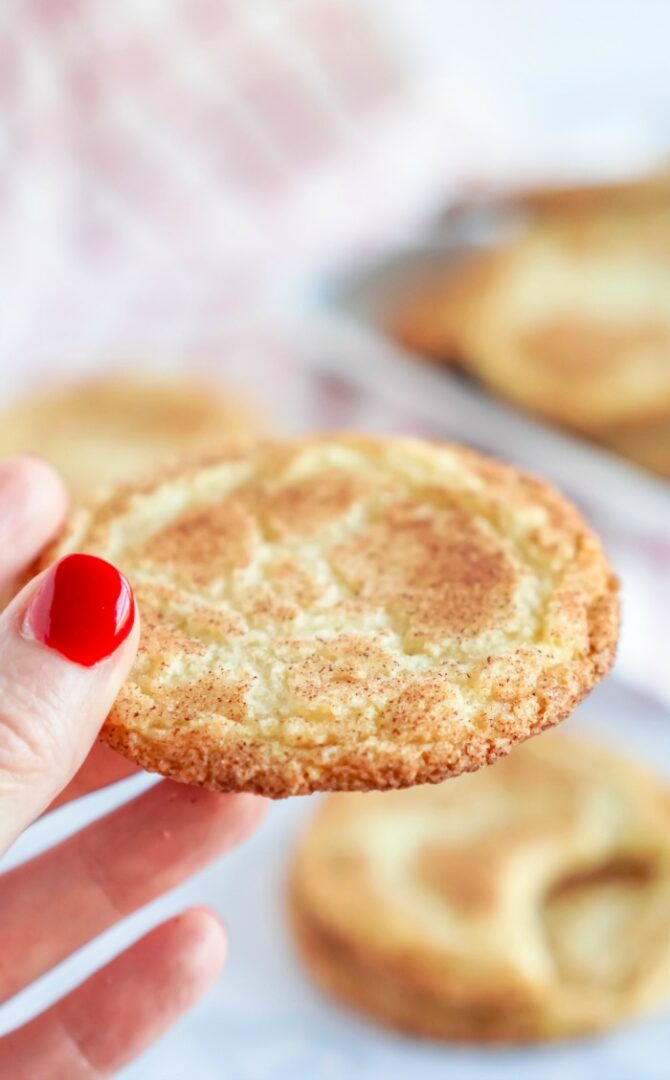 I love these Snickerdoodle Cookies! They are so simple to make, even if you don't have cream of tartar. Rolling them in the cinnamon sugar before baking makes them SO tasty!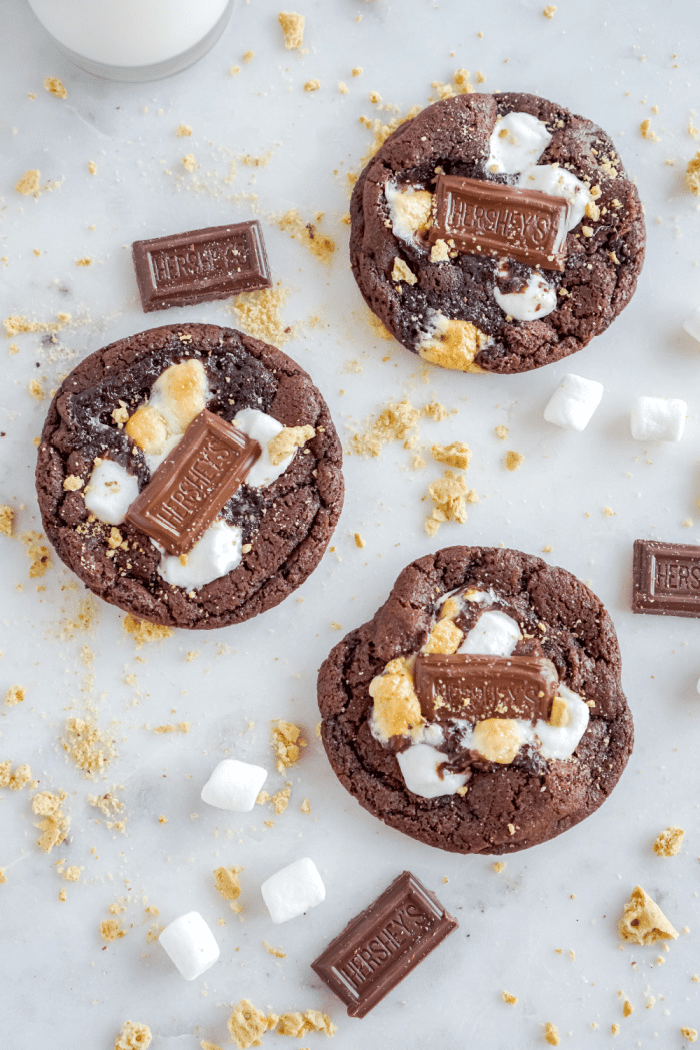 These Chocolate S'mores Cookies are favorite in my house! I love the added Hersey bar on top! Be sure to try them at your next Christmas or holiday party! So tasty!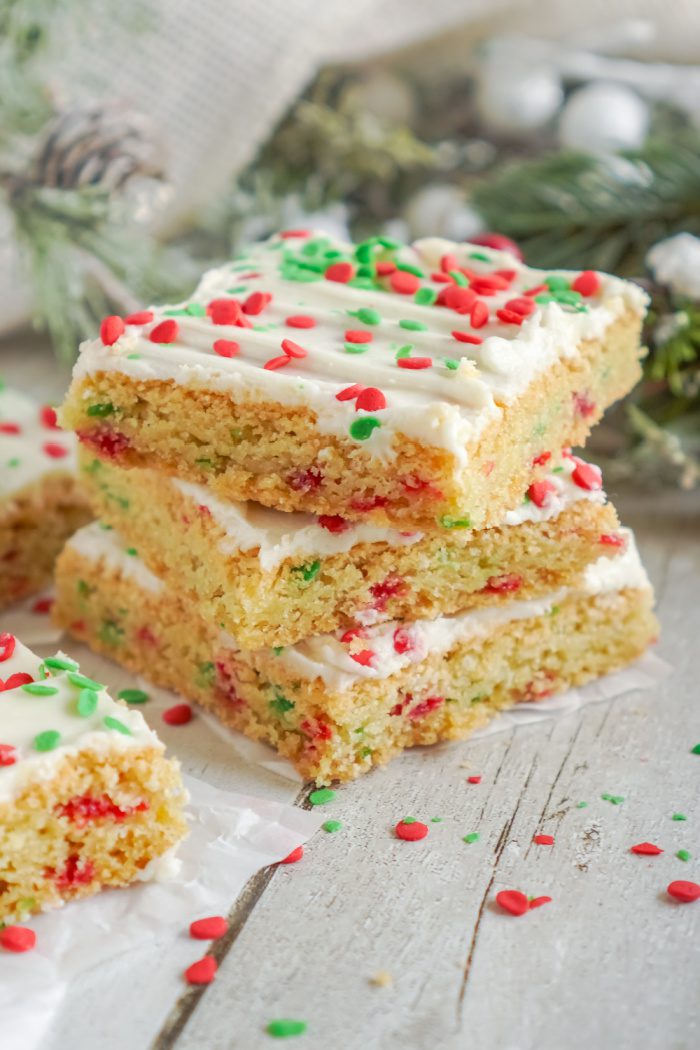 So simple and flavorful, these Christmas Sugar Cookie bars are the perfect Christmas treat! A great kid-friendly recipe. All the sprinkles make them so festive and are sure to put you in the holiday spirit!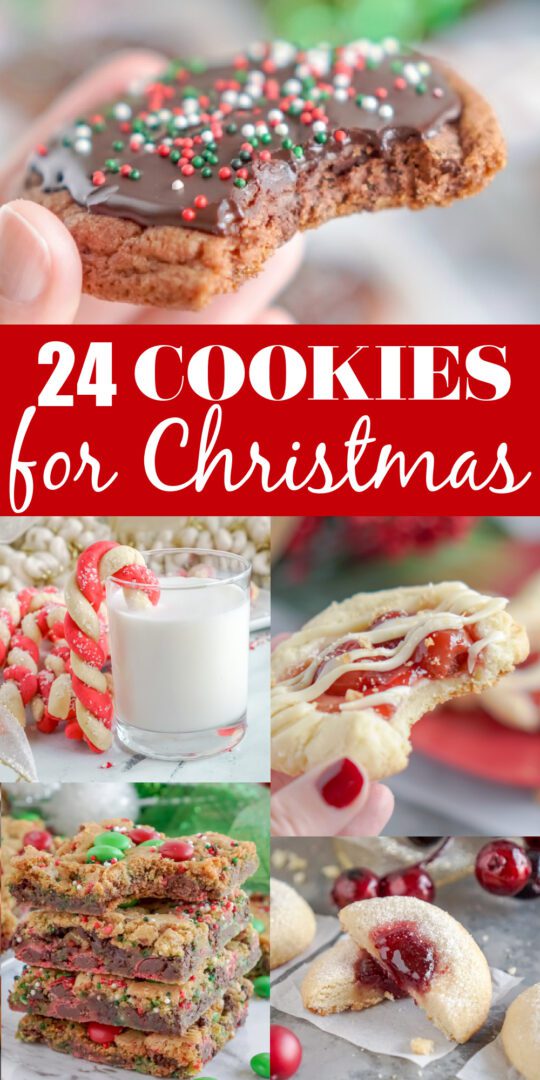 Christmas cookies are SO fun to make! Turn on a Christmas Hallmark movie and start the fireplace! It's the perfect way to get into the holiday spirit!
Get the kids involved! Memories are made while making cookies! Which Christmas cookie will be a family-favorite in your house?
Got a Christmas party coming up? Cookies with sprinkles are so fun to make! Or ones with a jam and drizzle on top look SO pretty. Any of these cookie recipes is sure to be a crowd pleaser!
Whether for neighbors, co-workers, or loved-ones, everyone always loves Christmas cookies! And there are so many options to choose from!
Also, be sure to try these Christmas Brownies! It's a brownie, but looks like a Christmas Cookie!
Download this FREE e-book today!!
Get access to 11 Sweet & Easy Dessert Recipes when you subscribe to our e-mail list!
Join LemonPeony on Pinterest!.


Pricing subject to Change at any time. Please make sure you check the current price on Amazon.com before purchasing. As an Amazon Associate I earn from qualifying purchases. Click here to view my entire Disclosure Policy.