Gender Reveal Party Decorations!
Gender Reveal Party Decorations! Easy, Cheap, and Unique Party Ideas and Decorations to announce baby gender to your friends and family!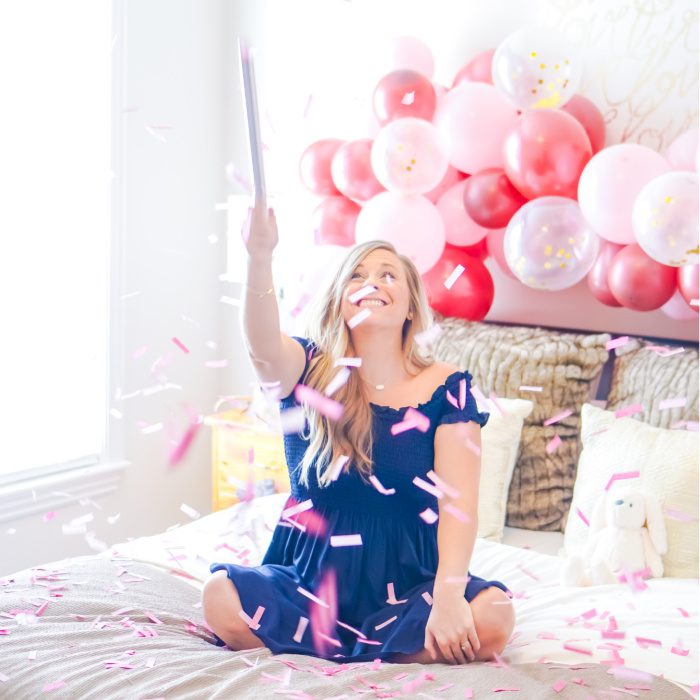 Cheap and Easy Gender Reveal Party Decorations!
When It came time to reveal our baby's gender to our family, I went out searching for some of the best gender reveal ideas.
I had trouble getting the answers to the questions I had, so I thought I'd share my experience and what I found.
We found out we were having a baby girl before our family, so we already knew the gender ourselves and just needed to tell our family.
It was super fun getting decorations and ideas to surprise our loved ones!
The Best Gender Reveal Party Supplies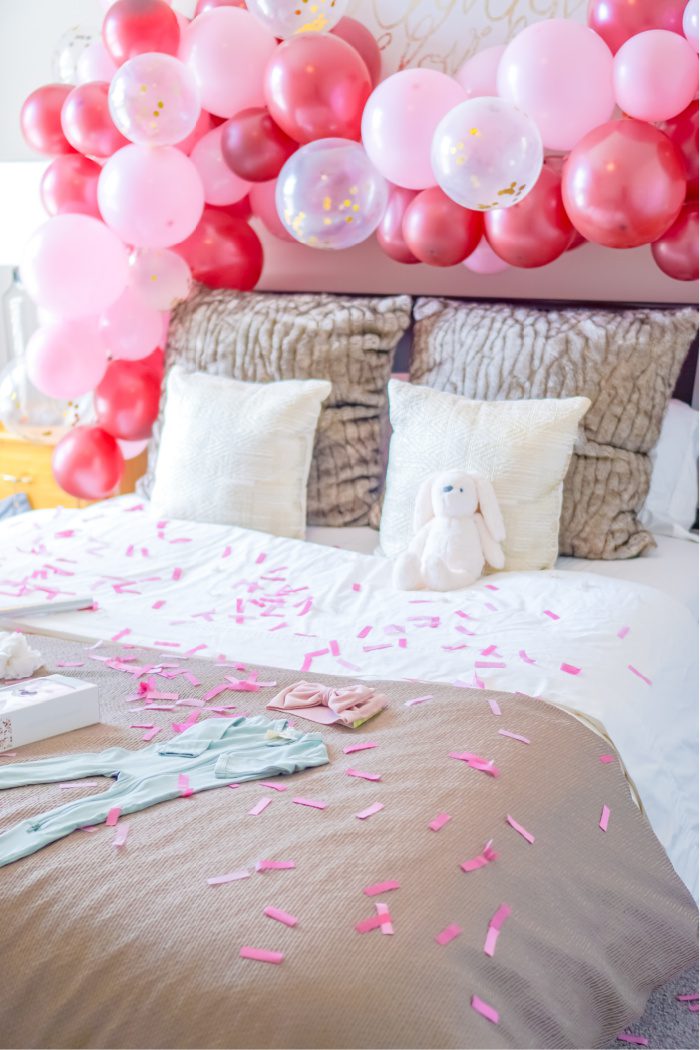 DIY Balloon Garland Kit
My absolute favorite item was this Balloon Garland Kit! It's only $14.95 (as of 08/23/2020 03:45 CST) and has 119 pieces! Here's How to Make a Balloon Arch Garland!
I created this garland and hung it in what will be our baby nursery to surprise our family after we revealed the gender. It was SO EASY to make.
It did take me about an hour to complete instead of 30 minutes, but I was super impressed with out it turned out.. (see full post here)
It has everything you need in the kit (for only $15)! It includes the Balloon Tape Strip, Glue Dots, and a tool that helps you tie the balloons.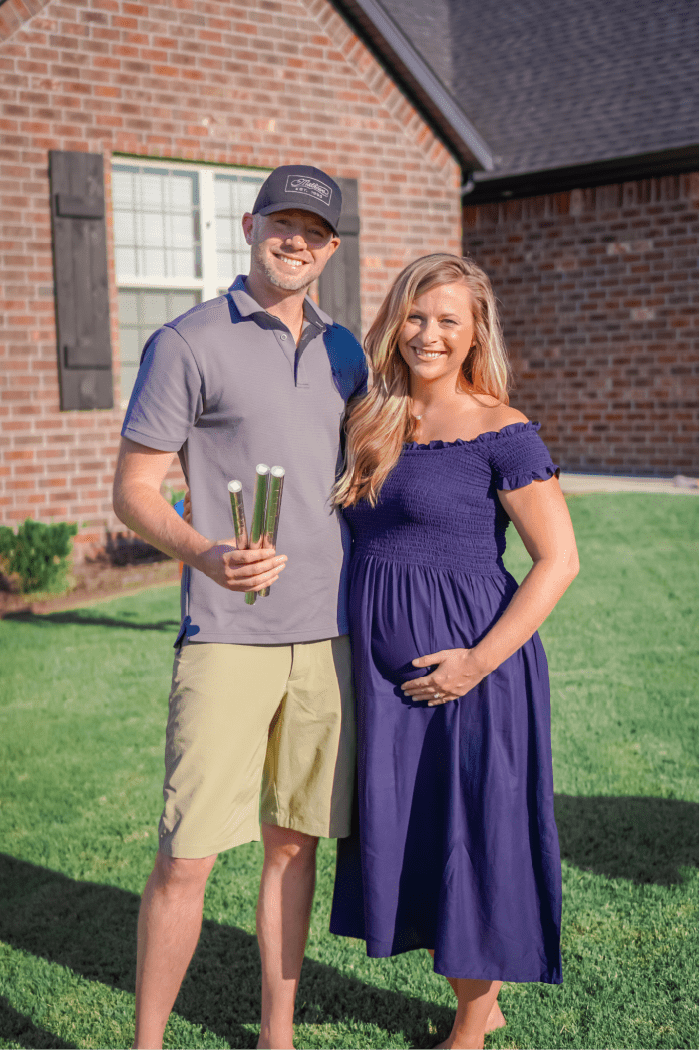 Confetti Flick Sticks
So here are the pros and cons of confetti flick sticks and cannons. I did a lot of research on this and here is what I found/what I would have done the same or different.
I choose to use these confetti flick sticks because they had the best reviews on Amazon for actually working and not being too hard to use when the time comes to reveal the gender.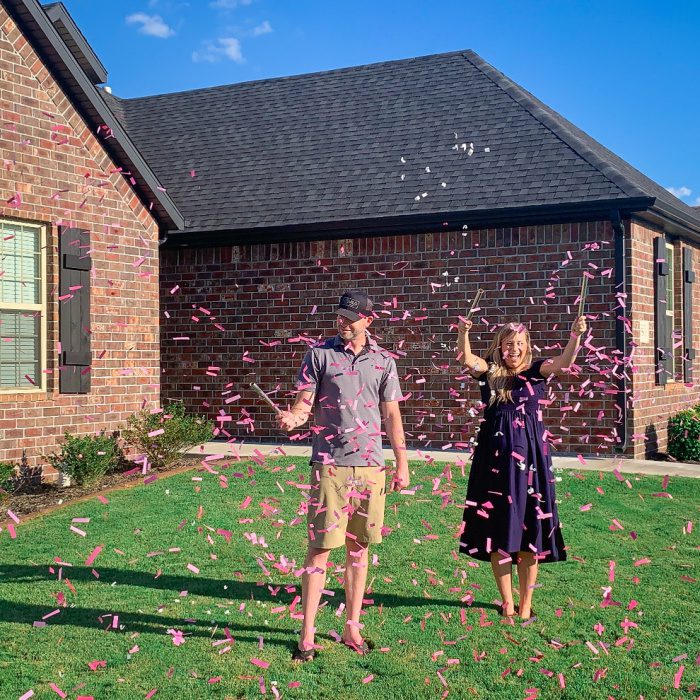 It seems that a lot of the Confetti Cannons were hard to open at the time of the reveal and some couples had either only one work or had trouble with one and not the other. I was afraid to not have them working, so we went with the flick sticks so knew they would work.
If you are finding out the gender and having someone else pick the colors, be sure that they remove all packaging that could indicate blue or pink so that the surprise doesn't get spoiled.
Also, if I were to do it again, I would probably use a confetti cannon like this one, and just have my husband shoot it off and only use one. That way you don't have to worry about one working and one not working.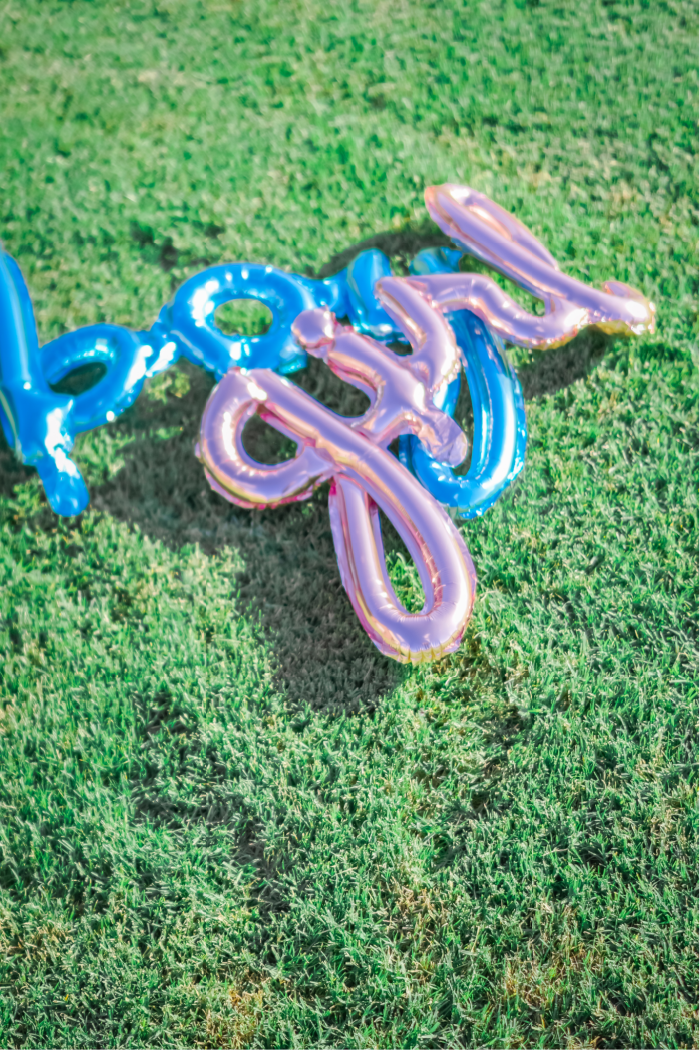 Boy or Girl Balloons
These are super cute boy or girl balloons for taking pictures before or after you know the gender!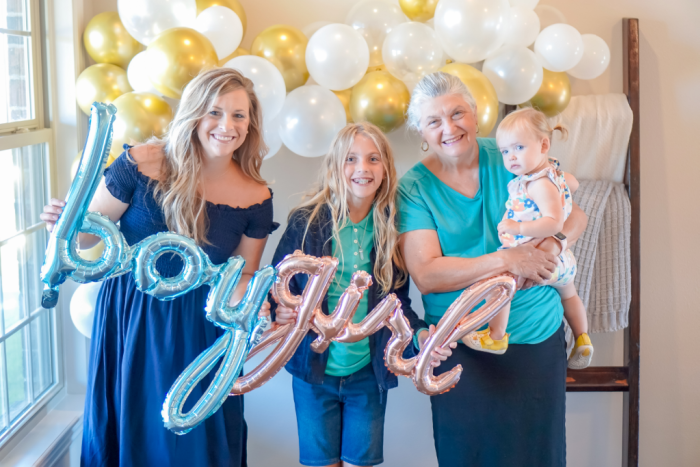 They are so easy to blow up (no helium required)! Plus they are super cheap which is always nice.
Gender Reveal Party Supplies
If you are planning a gender reveal party and wanting to be surprised yourself, here are some fun gender reveal party supplies I would use that are super cute and have both blue and pink colors!
Which of these party supplies is your favorite?! The balloon garland is mine! I even love the Navy and Rose Ballon Garland! Here's some Simple Tips for Making a Balloon Garland at Home!
Download this FREE e-book today!!
Get access to 11 Sweet & Easy Dessert Recipes when you subscribe to our e-mail list!
Join LemonPeony on Pinterest!.


Pricing subject to Change at any time. Please make sure you check the current price on Amazon.com before purchasing. As an Amazon Associate I earn from qualifying purchases. Click here to view my entire Disclosure Policy.