How to Grow Alfalfa Sprouts in 3 Days!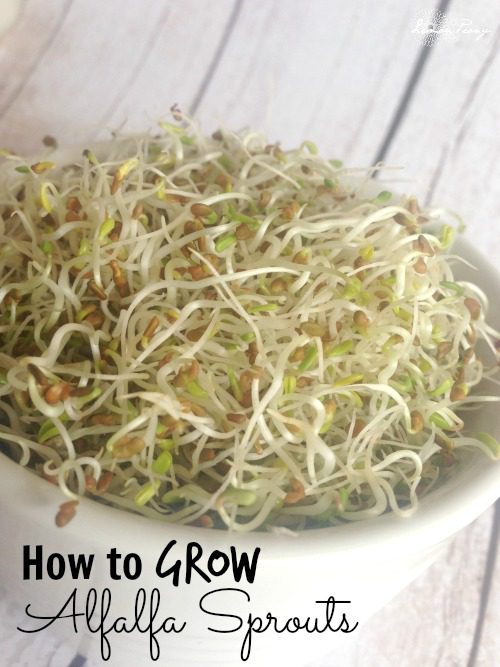 If you are wondering How to Grow Alfalfa Sprouts in 3 Days, here is a great step-by-step process to follow!
Follow this process on How to Grow Alfalfa Sprouts for a fresh and healthy option for your family! I love to make Alfalfa Sprouts – especially in the spring and summer! I like to put Alfalfa Sprouts on Turkey Sandwiches and on my salads! I think that they add a special touch of flavor! If you've never tried them, they are so good and easy to make!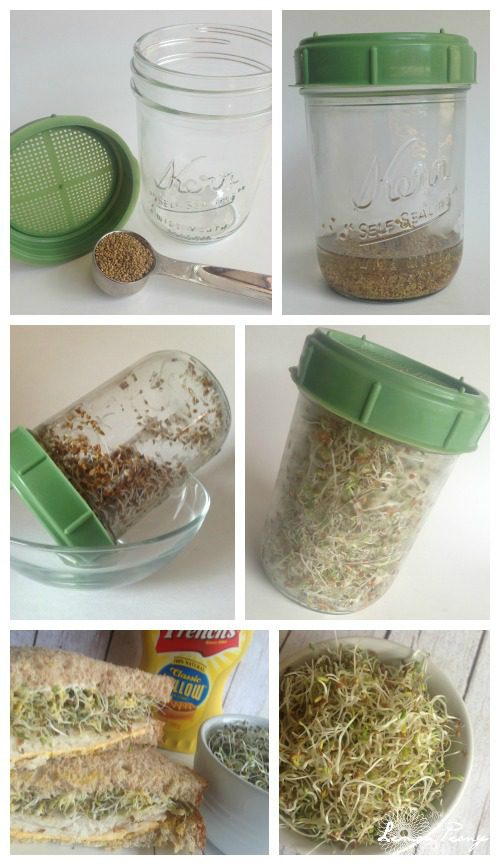 Here's What You Need: 
1 Tablespoon of Organic Alfalfa Sprouting Seeds
Large mouth Mason Jar
Straining lid

Directions: 
1. Put a Tablespoon of Organic Alfalfa Sprouting Seeds in Mason Jar and fully cover with an extra 1/2 inch of warm water.

2. Let the Alfalfa Seeds soak 8 hours or overnight.

3. Drain water, rinse with cold water, drain and let sit upside down in a bowl.

4. Repeat process 2 times a day until sprouts are 1/2 in long (about 3 days).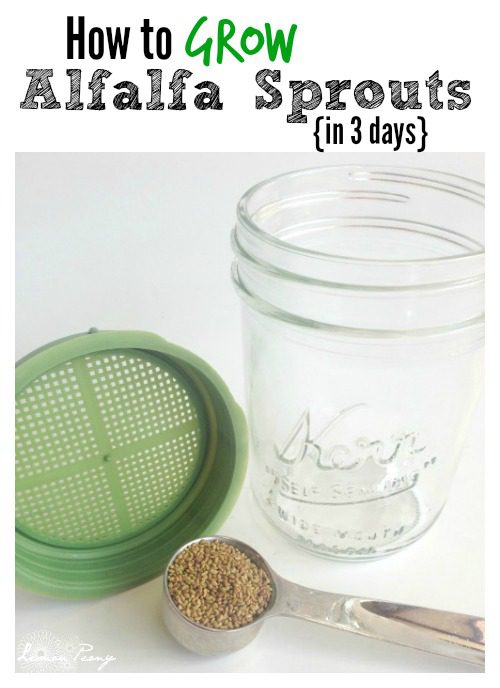 Alfalfa Sprouts are fun to grow with kids because they can help with the growing process – and it only takes 3 days! They will love to see the seeds grow a little more every day! Plus, you will be surprised at how much they grow on the 3rd day! I hope you enjoy them as much as I do!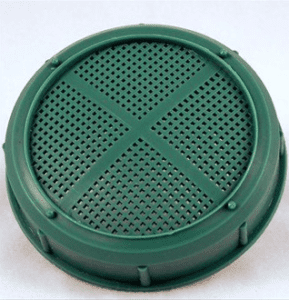 I used a Sprouting Jar Strainer when I made my Alfalfa Sprouts. Grab one like this at Amazon for $3.95. I love these because they are reusable, dishwasher safe, and fit most wide mouth Mason Jars! Plus, once your sprouts are finished, you just take the strainer off and replace the Mason Jar Lid to store these in the fridge! You could also pick up these Disposable Sprouting Screens and they would work the same way.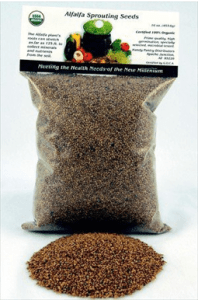 Grab a 16-ounce bag of Certified Organic Alfalfa Sprouting Seeds for only $13.99! Receive Free Shipping with Amazon Prime, or Free Super Saver Shipping on orders of $35 or more!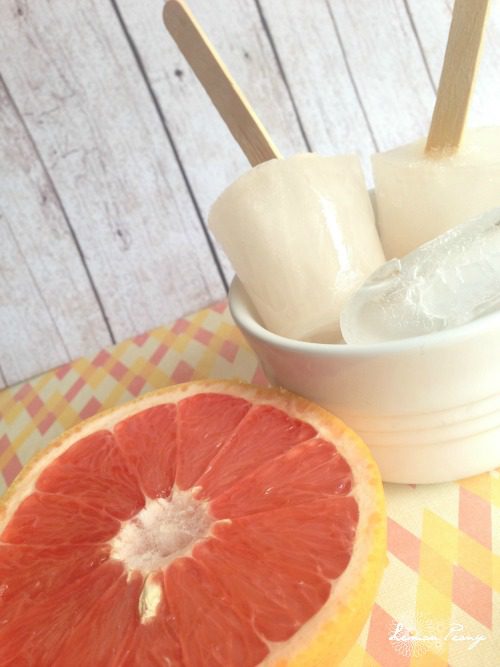 For another fun homemade recipe, be sure to try these DIY Homemade Ice Pops! These are great in the summer, or any time of the year!
Pricing subject to Change at any time. Please make sure you check the current price on Amazon.com before purchasing.