Best Brownie Mix Cookies Recipes
The Best Brownie Mix Cookies from a Box of Brownie Mix! Easy and Simple Brownie Cookie Recipes for a crowd like Oreo Stuffed Brownies, Cosmic Brownies, and Reese's Brownies!
Get ready for the Best Brownie Mix Cookies Recipes! Delicious Brownie Mix Cookies packed with ALL the brownie and chocolate flavors! YUM!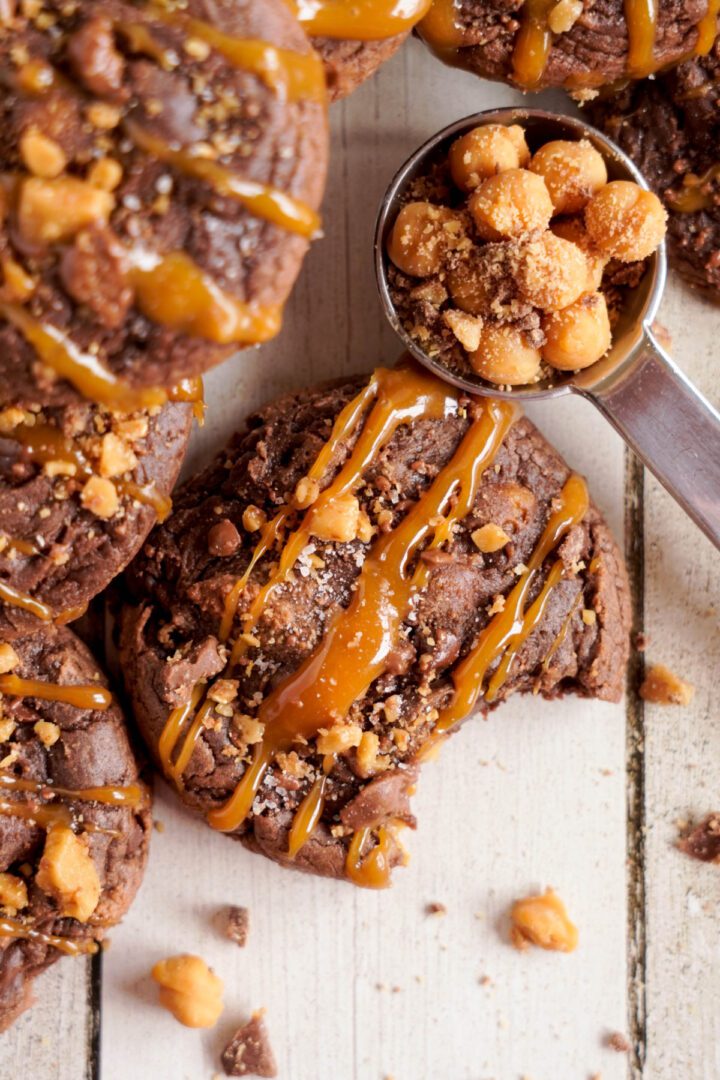 Plus, here are even more of my favorite Brownie Recipes! Be sure to check them out!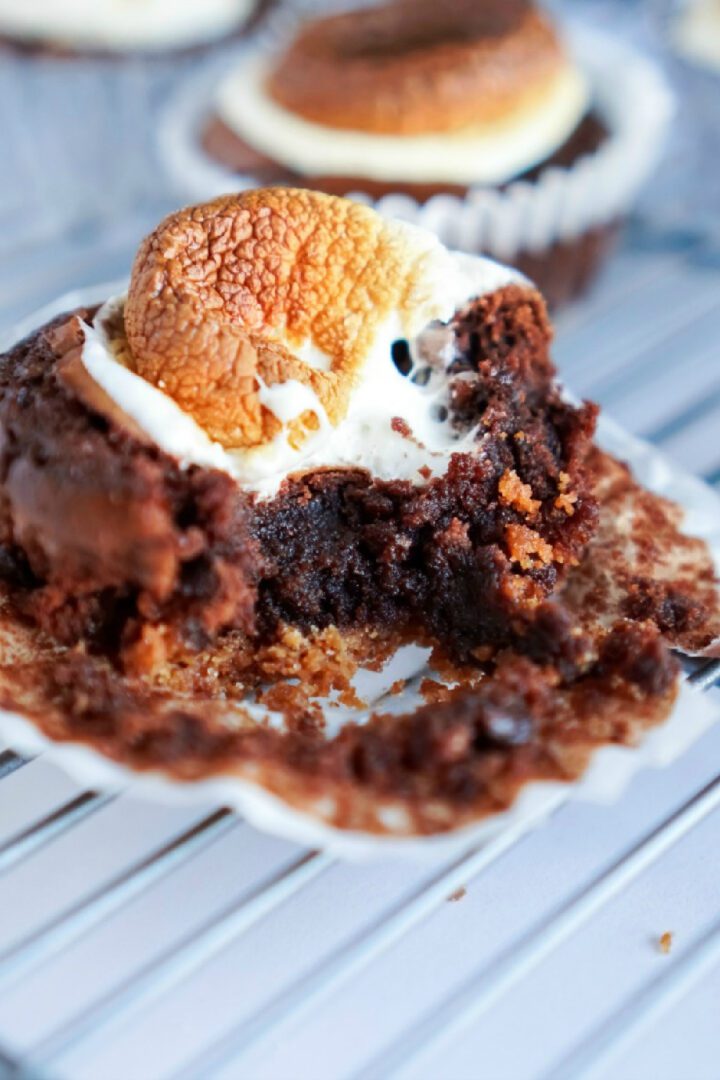 Reasons to LOVE these Best Brownie Mix Cookies Recipes!
Soft and Chewy Brownie Cookies packed with all the delicious chocolate flavor we love from a classic brownie!
Brownie Mix Cookies! Simple ingredients with little clean up and AMAZING flavor? – yes please!
Add in Oreos, Caramel, Marshmallows, M&Ms and so much more! Fun Brownie Mix Cookie Recipes!
What will you need to make the Best Brownie Mix Cookies Recipes?
A Box of Brownie Mix!
Chocolate Chips and Chocolate Syrup
Toffee and Caramel Pieces
Mini M&Ms, Reese's Baking Cups and Reese's Pieces Candy
Pop Tarts and Marshmallows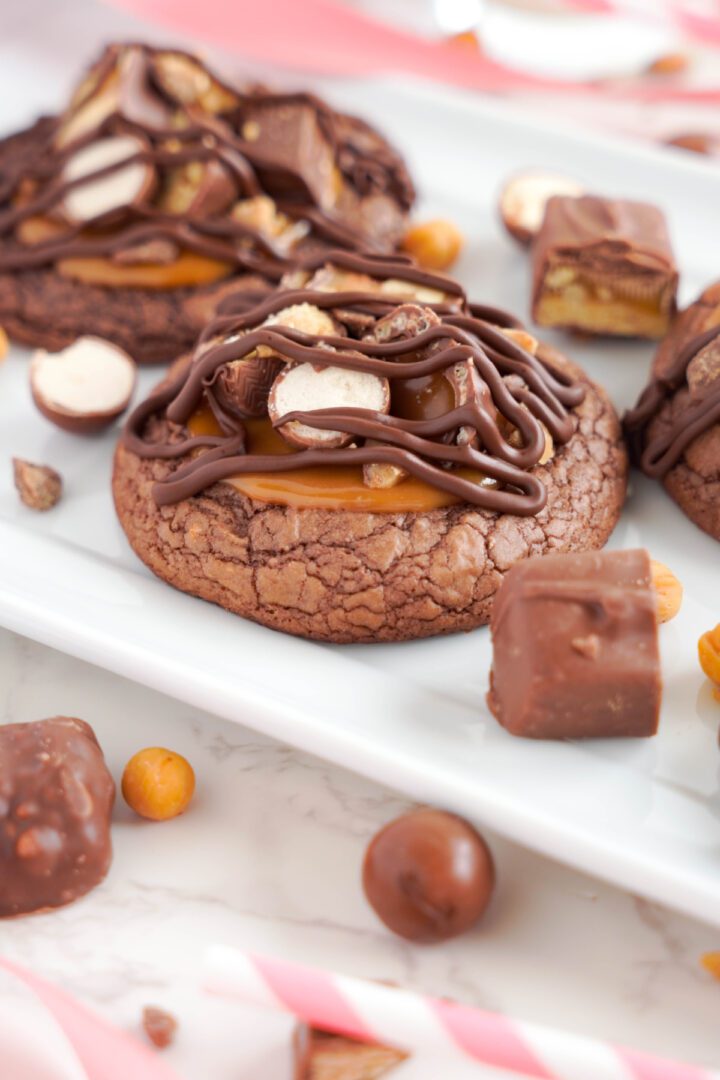 Best Brownie Mix Cookies Recipes
If you have never made a Brownie Mix Cookie Recipe, then this is your chance to try one! Just grab a Box of Brownie Mix and try any of these AMAZING Brownie Cookies!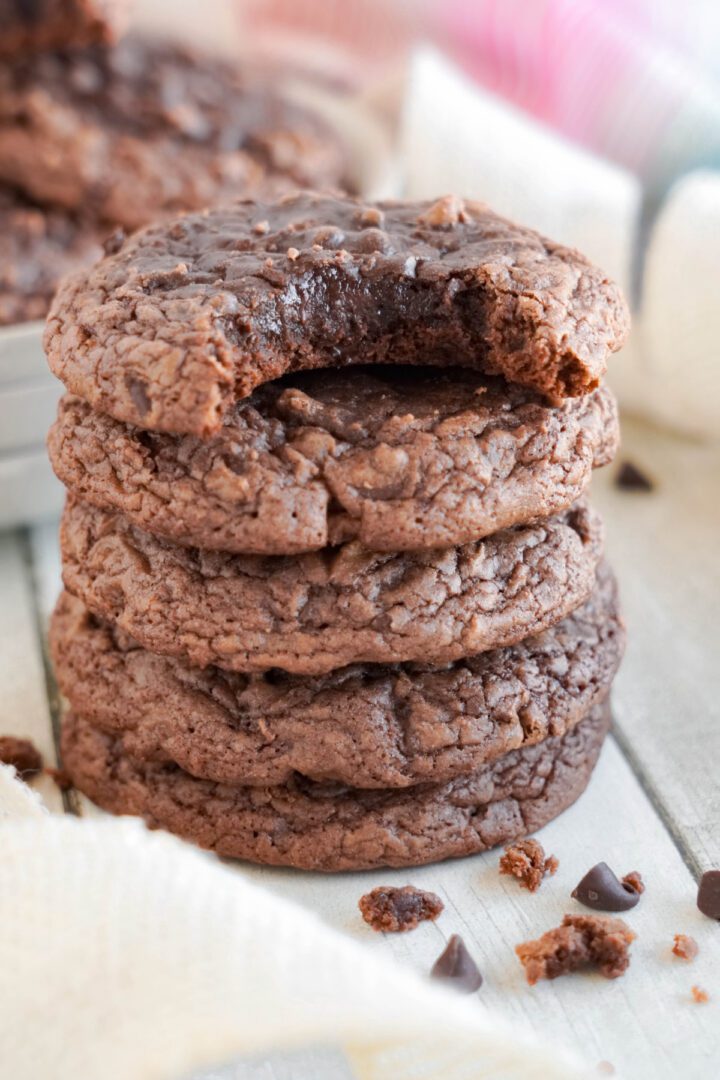 These delicious Brownie Chocolate Chip Cookies will quickly become a favorite in your house!
Soft and chewy Brownie Cookies packed with chocolate chips and even more chocolate! Great for an afternoon snack, family dinner night, or dessert with friends!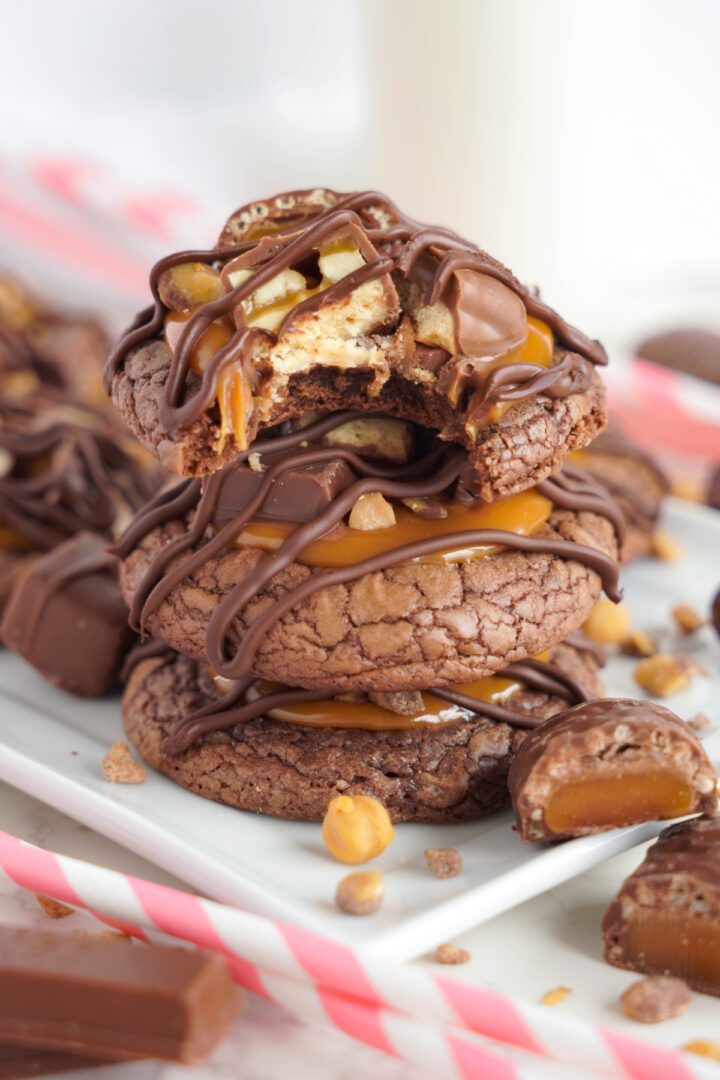 Get ready for a movie night with these Candy Bar Brownie Mix Cookies! These yummy Brownie Mix Cookies are super fun to customize everyone's favorite candy!
Super yummy and packed with chocolate, caramel, toffee, and your favorite candy bar! YUM!
How fun are these Easy M&M Brownie Mix Cookies?!? So easy to whip up from a Box of Brownie Mix and one of the Best Brownie Mix Cookies your family is sure to love!
I love how fun and colorful they are for dessert and parties too! Packed with chewy chocolate flavor, inside and out!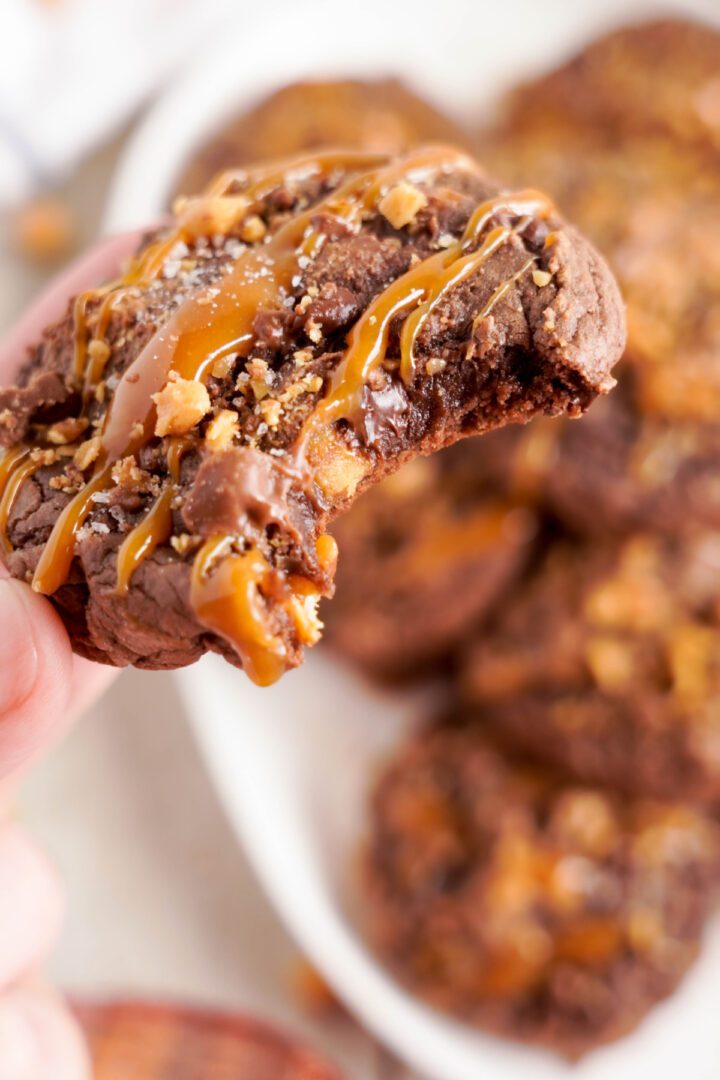 I can't get over these Caramel Toffee Brownie Mix Cookies! The Best Brownie Mix Cookies, especially for Fall parties and get togethers!
Chocolate, toffee, and caramel all packed into DELICIOUS Brownie Cookies – they literally take minutes to make!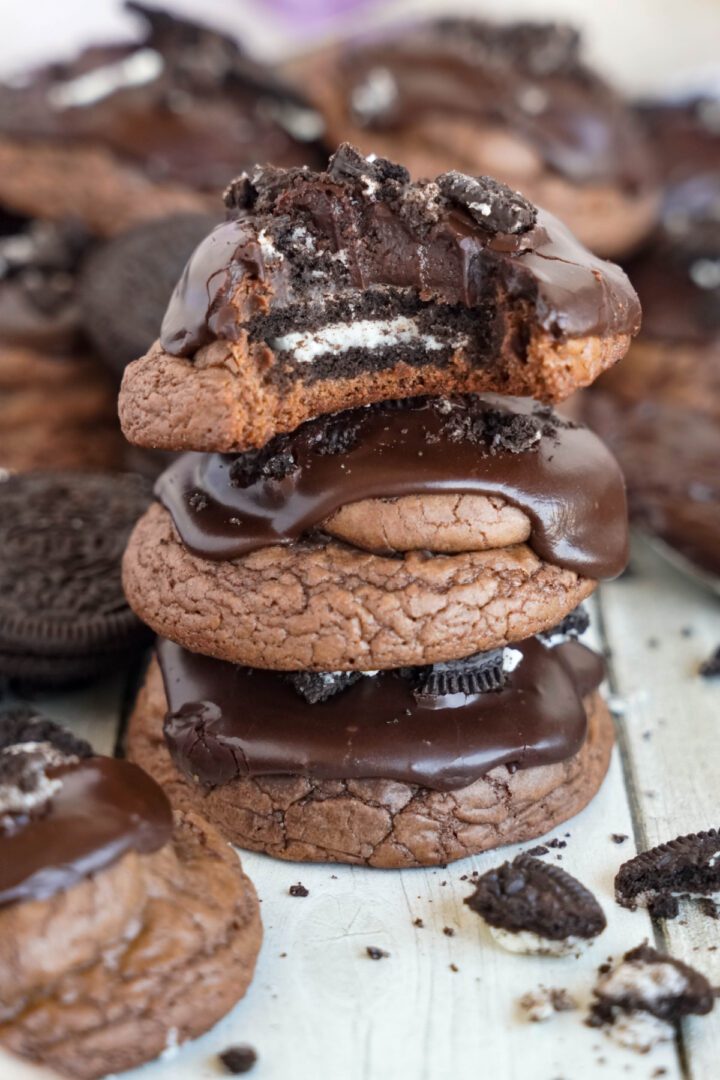 Calling all Oreo and chocolate lovers – this Oreo Stuffed Brownie Cookies Recipe is for you! These are one of my FAVORITE Brownie Mix Cookie Recipes!
An Oreo stuffed inside of a Brownie Cookie, topped with a homemade chocolate sauce and crushed Oreos! Super fudgy and chewy!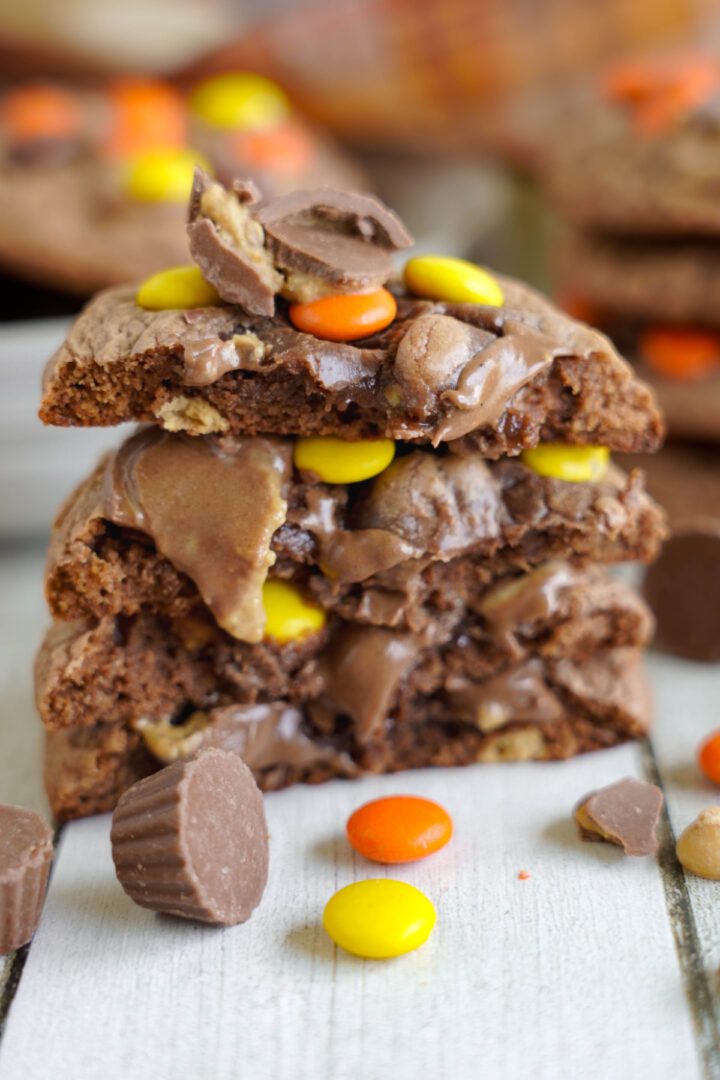 I am OBSESSED over these Reese's Brownie Cookies! Made from a Boxed Brownie Mix, Reese's Baking Cups and Reese's Pieces Candy!
One of the easiest Brownie Mix Cookie Recipes you'll try! Plus, the perfect treat for Fall Parties and Bonfires! So fun and delicious!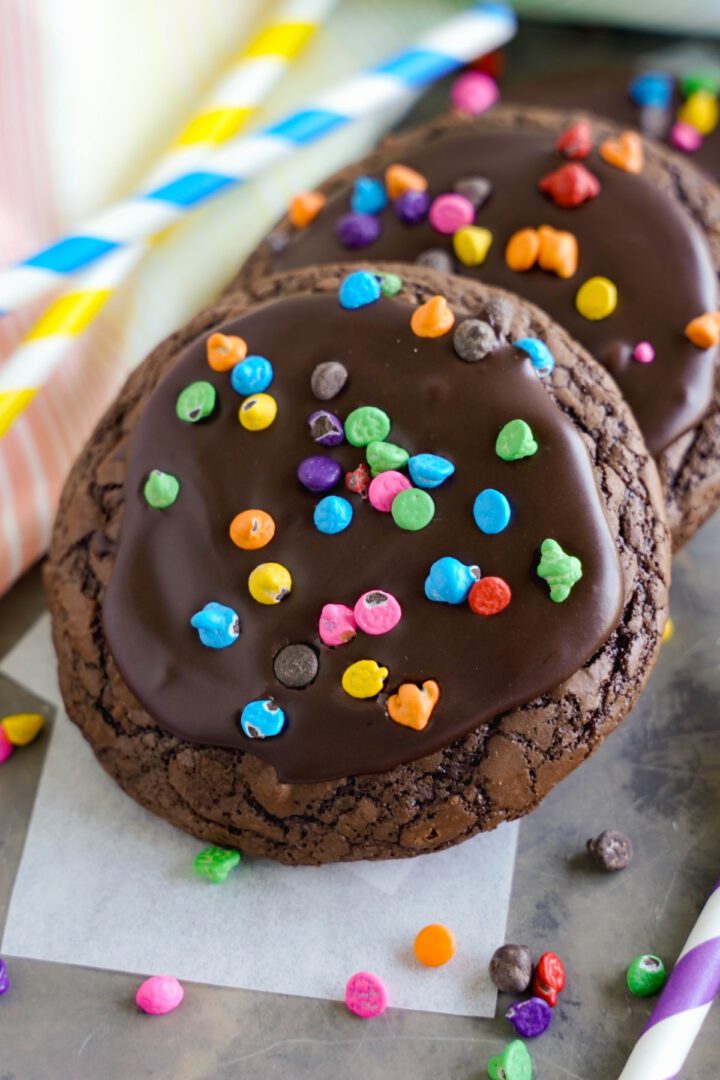 These Cosmic Brownie Cookies are truly the BEST! The perfect copycat recipe of the classic treat, these Easy Brownie Mix Cookies bring all the fun and even more flavor! C
Chewy chocolate with a fudgy frosting so every bite is OH SO DELICIOUS! A great recipe for kids with birthday parties and friends!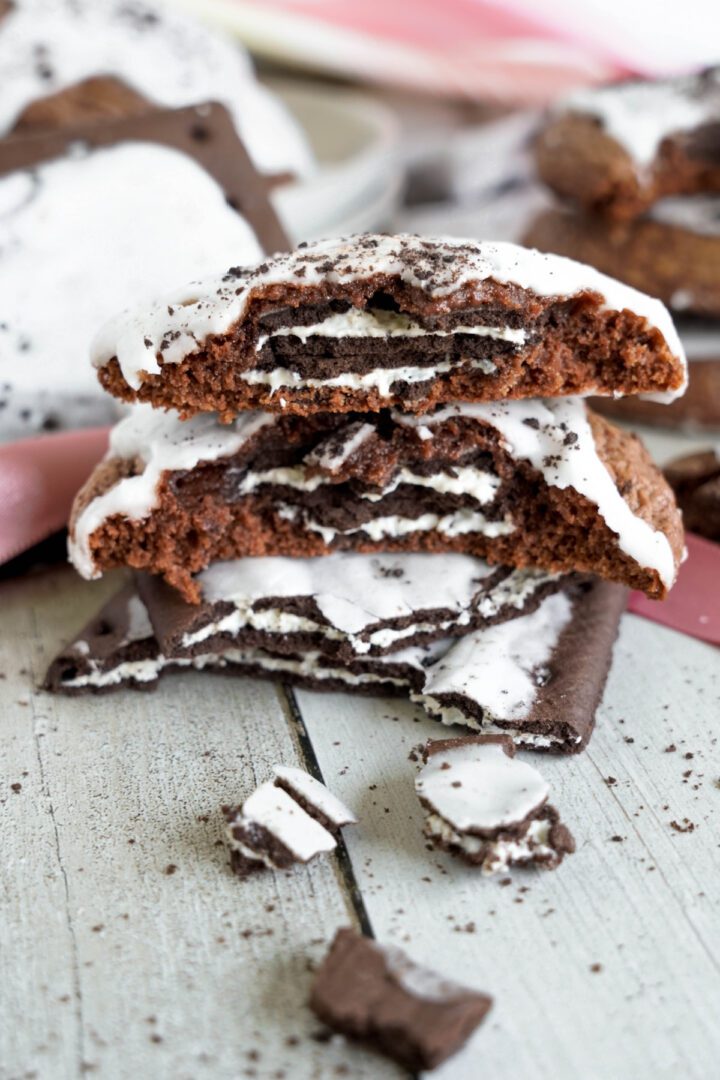 Pop Tart Cookies and Creme Cookies! Level up your Pop Tarts with these Brownie Mix Cookies made from a Boxed Brownie Mix and Cookies and Creme Pop Tarts!
So fun! Soft and chewy, plus a bite of Pop Tart in every bite! Let me know how much your family loves them!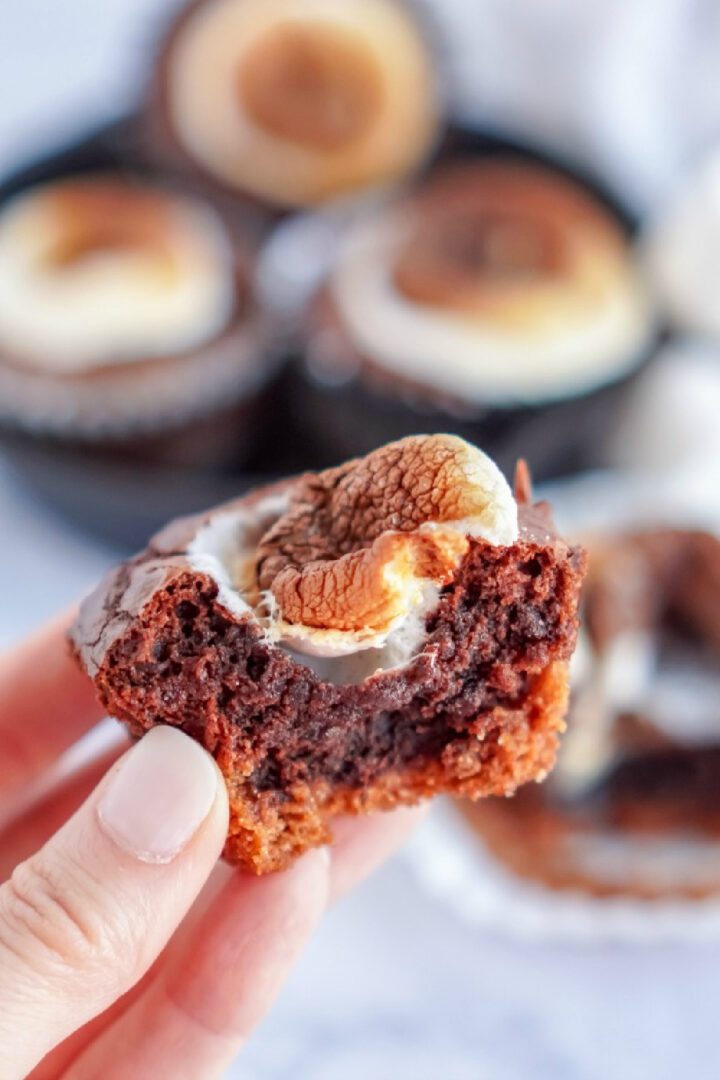 This Easy S'mores Brownies Cupcakes Recipe has been a favorite in our house for years! A super fun way to recreate S'mores, especially for parties and barbecues!
A graham cracker crust, chewy brownie center, and topped with a toasted marshmallow – and all made right in your kitchen! So yummy!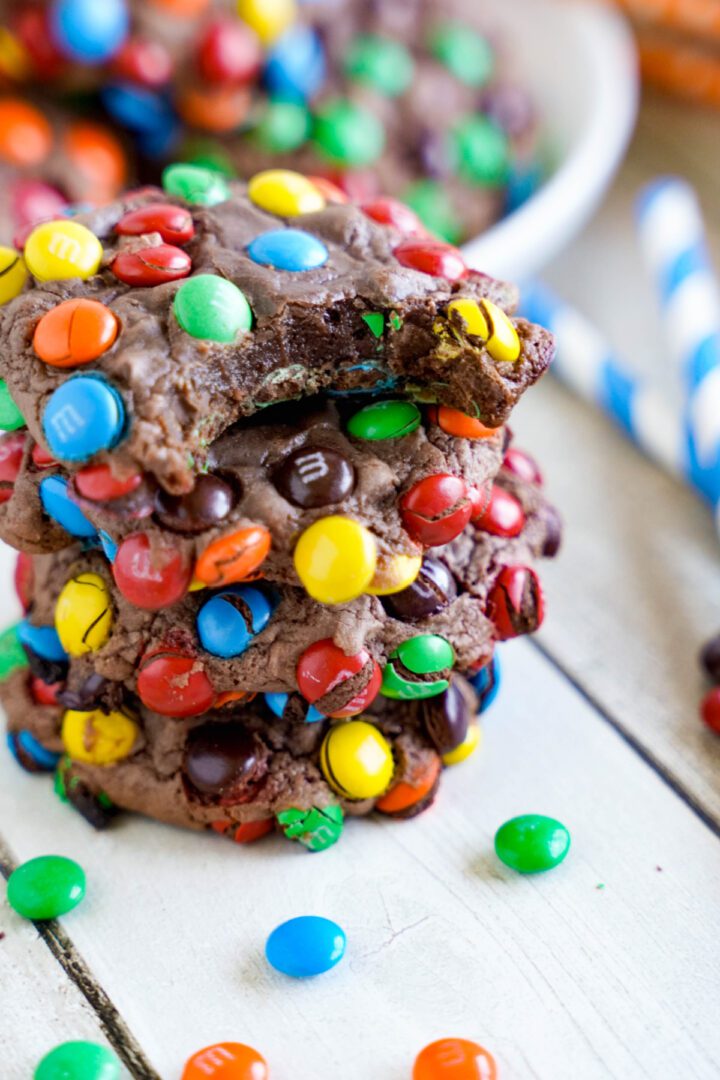 To your Box of Brownie Mix, you'll add eggs, flour and butter. Then depending on the Brownie Mix Cookie Recipes, you may mix in chocolate chips, chocolate syrup, M&Ms, caramel, toffee, or even Pop Tarts!
There are SO many amazing flavors and ALL of them are delicious – trust me, I've tried them all! I love whipping up Brownie Mix Cookies for my friends and family or when having guests over. So easy and simple!
When baking your Brownie Cookies, be sure to bake them about 8-9 minutes (depending on how chewy you like your cookies.) Do no over bake them!
Once they're out of the oven, let them cool on the hot baking sheet to finish baking.
This ensures a soft and chewy center, which is my favorite! Fudgy Brownie Mix Cookies! YUM!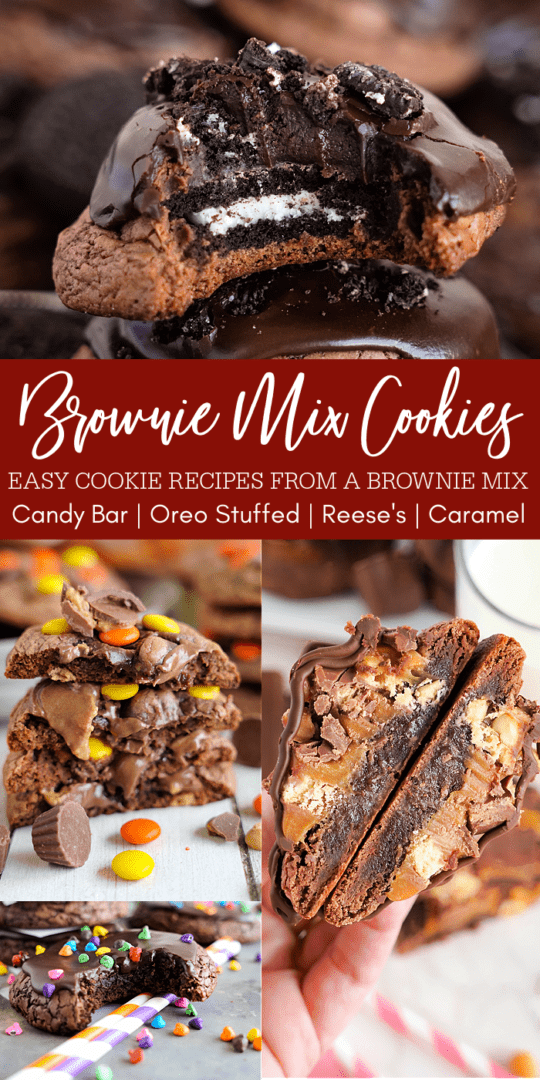 Also, be sure to try these DELICIOUS S'mores Brownie Bites! These perfect little Smore's Bites are great for Summer bonfires and Fall parties! Super easy and so fun!
Download this FREE e-book today!!
Get access to 11 Sweet & Easy Dessert Recipes when you subscribe to our e-mail list!
Join LemonPeony on Pinterest!.


Pricing subject to Change at any time. Please make sure you check the current price on Amazon.com before purchasing. As an Amazon Associate I earn from qualifying purchases. Click here to view my entire Disclosure Policy.