Easy Smoothie Recipes! Strawberry Smoothie Recipes, Breakfast Smoothie Recipes, and Blueberry Smoothies! The best smoothies with fruit, yogurt, and oats!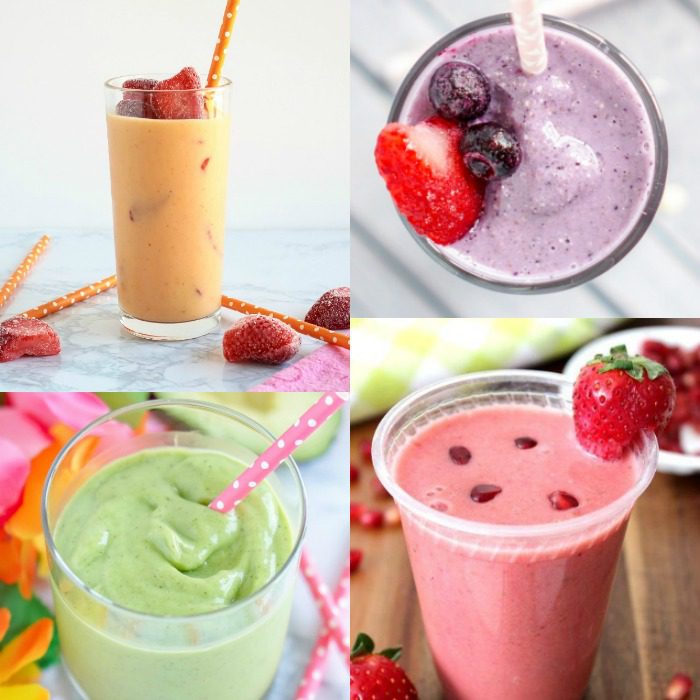 Easy Smoothie Recipes! I put together some of my favorite Smoothie Recipes all in one place!
Fruit Smoothies, Healthy Smoothies, Breakfast Smoothies, and more!
Here are some of my Favorite Smoothie Recipes!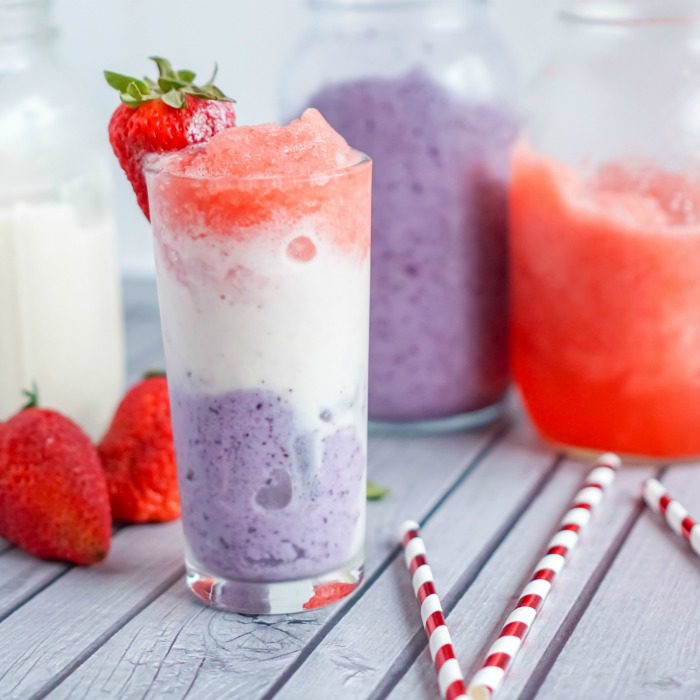 1. Red, White, and Blue Smoothie Recipe
This is the perfect Patriotic Smoothie Recipe! Add a little color to your Memorial Day or 4th of July with this simple smoothie recipe! I love the colors and the flavors mixed together is perfection!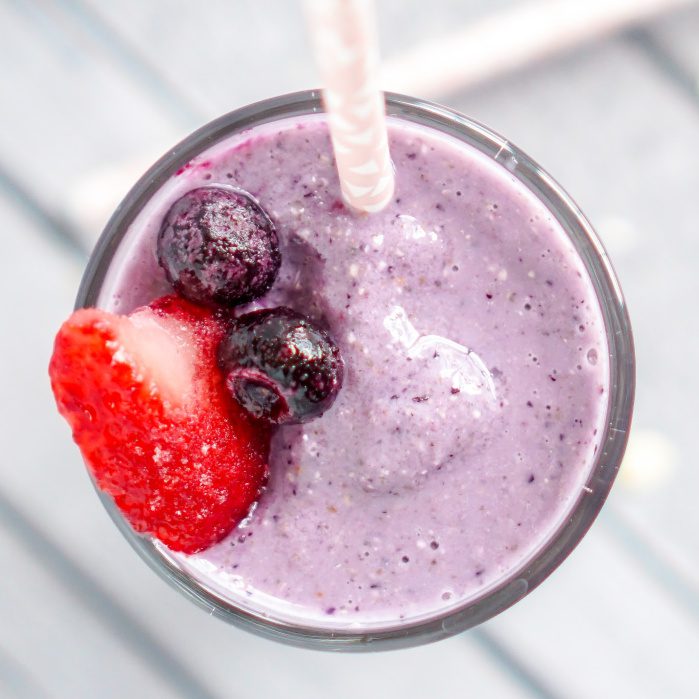 2. Strawberry Blueberry Smoothie Recipe
This is a healthy breakfast smoothie recipe with oats, chia seeds, and honey (optional). If you are wanting a healthy smoothie, this one is great because it's packed with so many healthy ingredients and almond milk.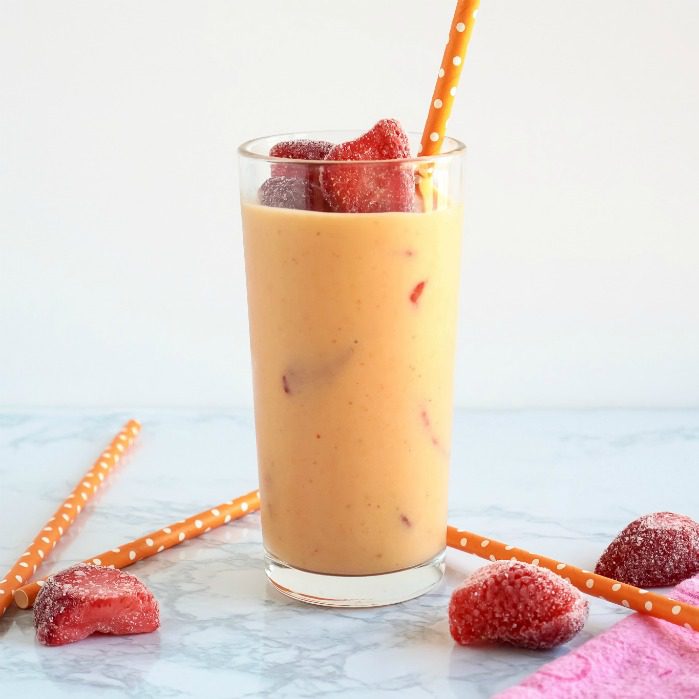 3. Mango Strawberry Smoothie Recipe
This is probably my all-time favorite smoothie recipe, even though it is a little less healthy. The flavors are amazing and it tastes like a Sunrise Sunset smoothie from one of my favorite smoothie restaurants! You can make this with greek yogurt or any flavor of yogurt you prefer!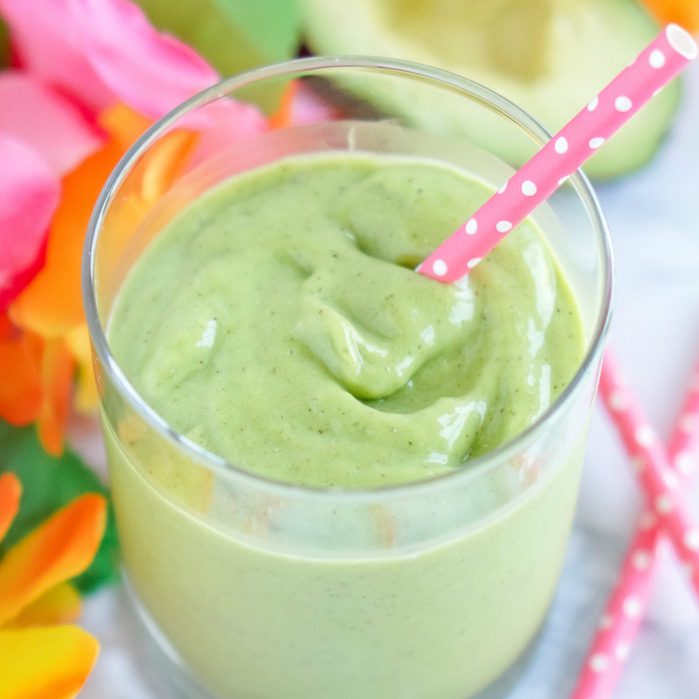 4. Mango Avocado Smoothie Recipe with Spinach
Another healthy smoothie recipe, this recipe is packed with mango, avocado, and spinach. The perfect breakfast smoothie
5. Easy Strawberry Yogurt Smoothie Recipe
Simple Strawberry Yogurt Smoothie Recipe! This is an easy go-to breakfast recipe with a burst of flavor! One of my favorites to make for Breakfast.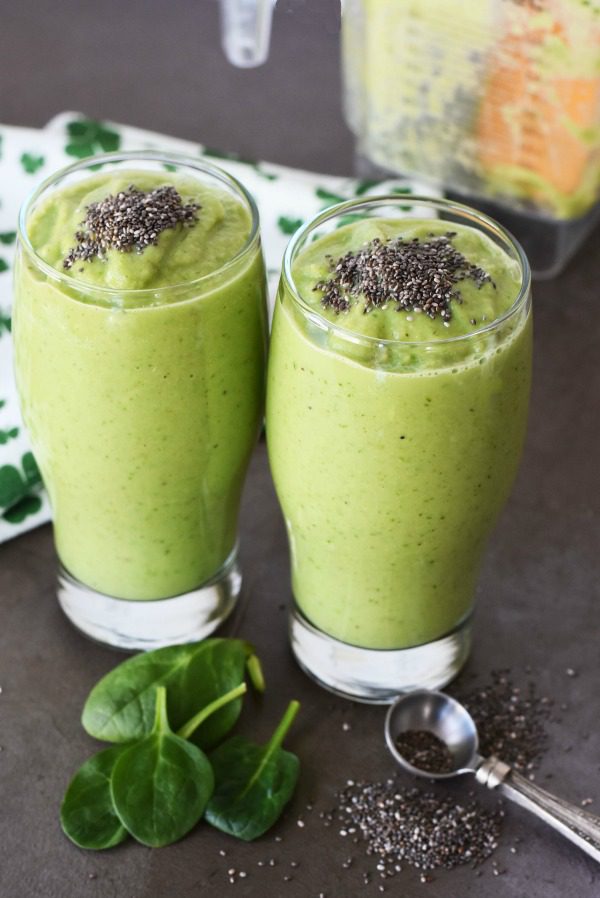 6. Healthy Green Fruit Smoothie – Savvy Saving Couple
A healthy smoothie recipe with spinach, pear, chia seeds, and more. This is another easy Healthy Breakfast Smoothie!
Banana Smoothie Recipes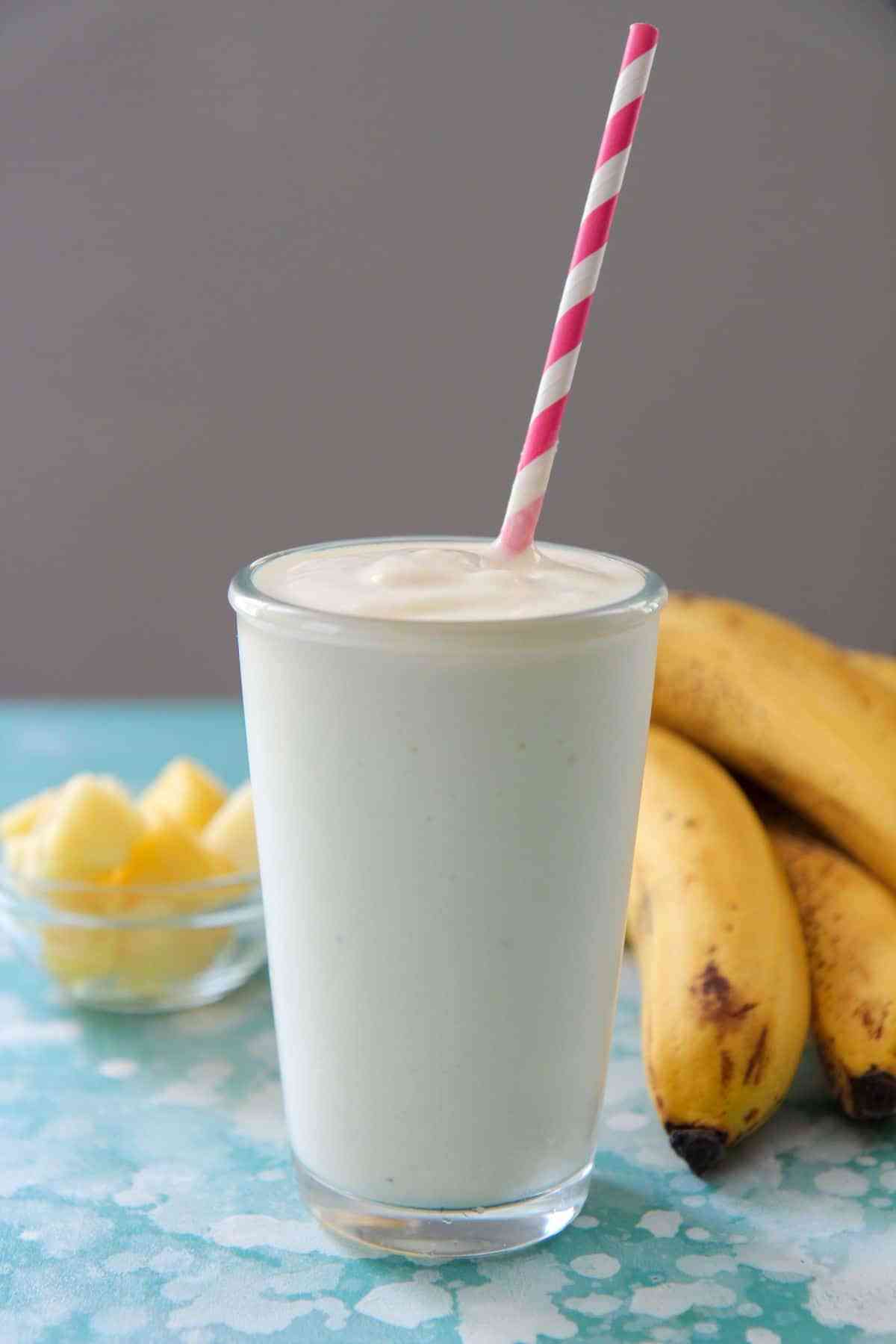 7. Pineapple Banana Smoothie Recipe – Cooked by Julie
Only 4 ingredients and taste like the beach in a cup! Pineapples and Banana – Mmm!! So refreshing and perfect for Summer!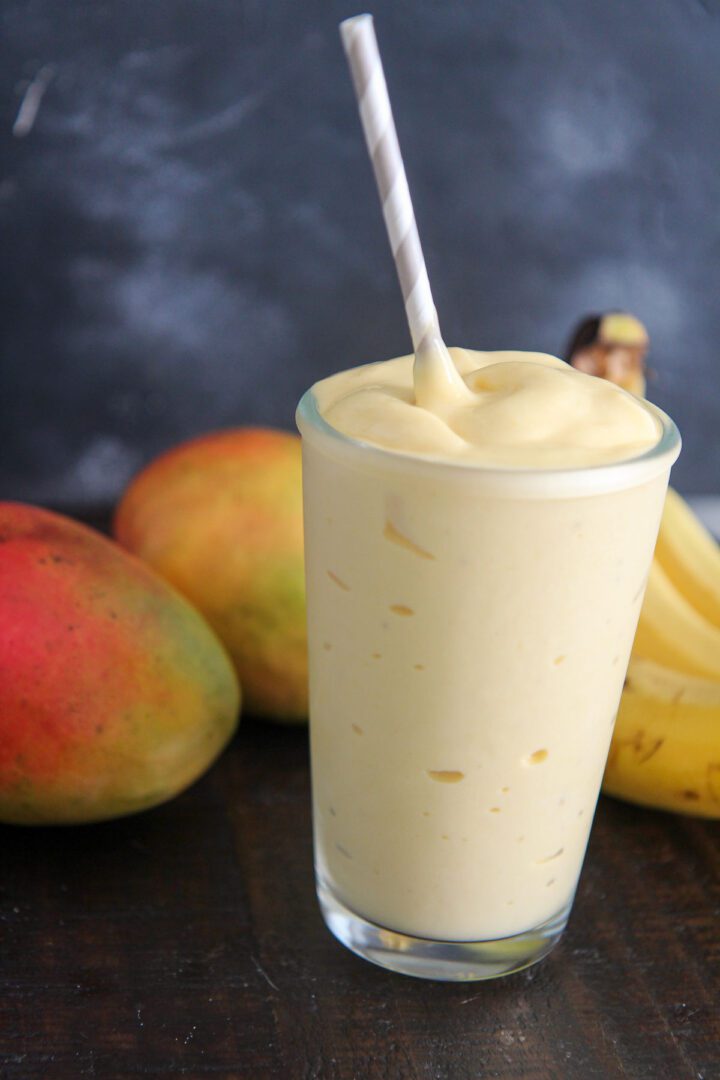 8. Mango Banana Smoothie – Cooked by Julie
Mango and Bananas are two of my favorite fruits, so I am excited to try this easy smoothie recipe! Only 4 ingredients!
Strawberry Smoothie Recipes
9. Strawberry Cheesecake Smoothie Recipe – Passion for Savings
Cheesecake and Strawberries are two of my favorite things, so combining these in a smoothie seems like the perfect combination!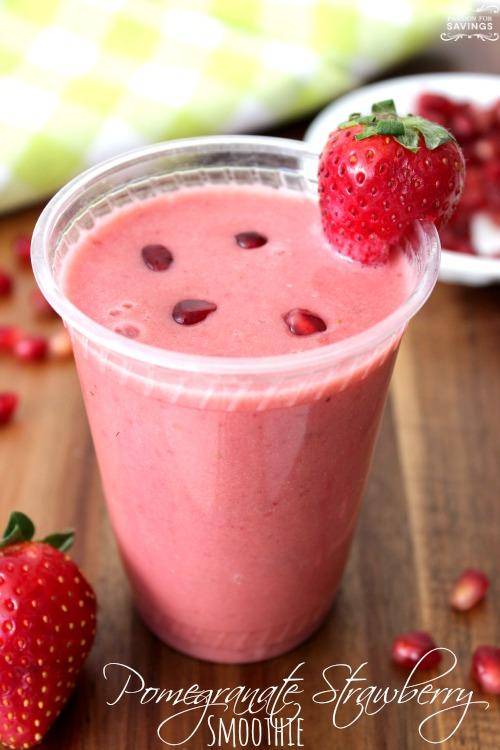 10. Pomegranate Strawberry Smoothie Recipe – Passion for Savings
YUM! Who would have thought to put these two together? So simple and delicious with a splash of honey! I can't wait to try this one!
What fruits blend well together?
I am a huge fan of putting strawberries and mangos in almost any smoothies. Of course strawberries and blueberries blend well together. As well as mangos and oranges.
Are smoothies better with milk or water?
I prefer milk in my smoothies over water. You can always use coconut milk or almond milk too. My favorite thing to add to smoothies is Orange Juice, but it makes it a little less healthy.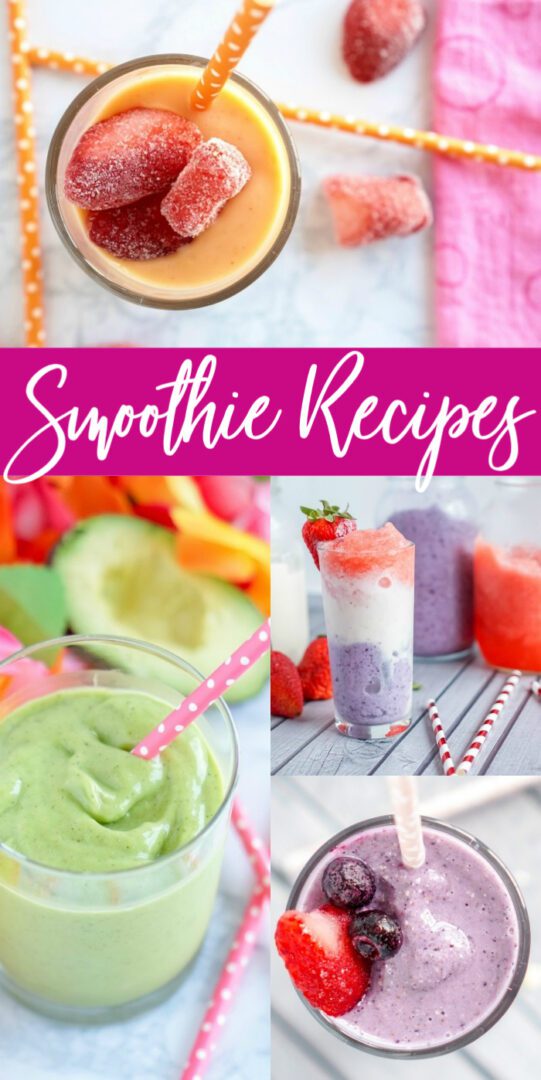 I hope you find a smoothie recipe to try that you love! I can't wait to buy fresh fruit this summer and make smoothies all season long!
Plus, don't forget you can always use frozen fruit if it's easier to grab without heading to the store!
Also, be sure to try this Easy Strawberry Lemonade Recipe for another refreshing summer drink!
Download this FREE e-book today!!
Get access to 11 Sweet & Easy Dessert Recipes when you subscribe to our e-mail list!
Join LemonPeony on Pinterest!.


Pricing subject to Change at any time. Please make sure you check the current price on Amazon.com before purchasing. As an Amazon Associate I earn from qualifying purchases. Click here to view my entire Disclosure Policy.