Easy Easter Dessert Recipes!
Easy Easter Dessert Recipes! Celebrating Easter with Snacks, Treats, and Dessert Recipes is a FUN way to enjoy the Holiday with Kids, Friends, and Family!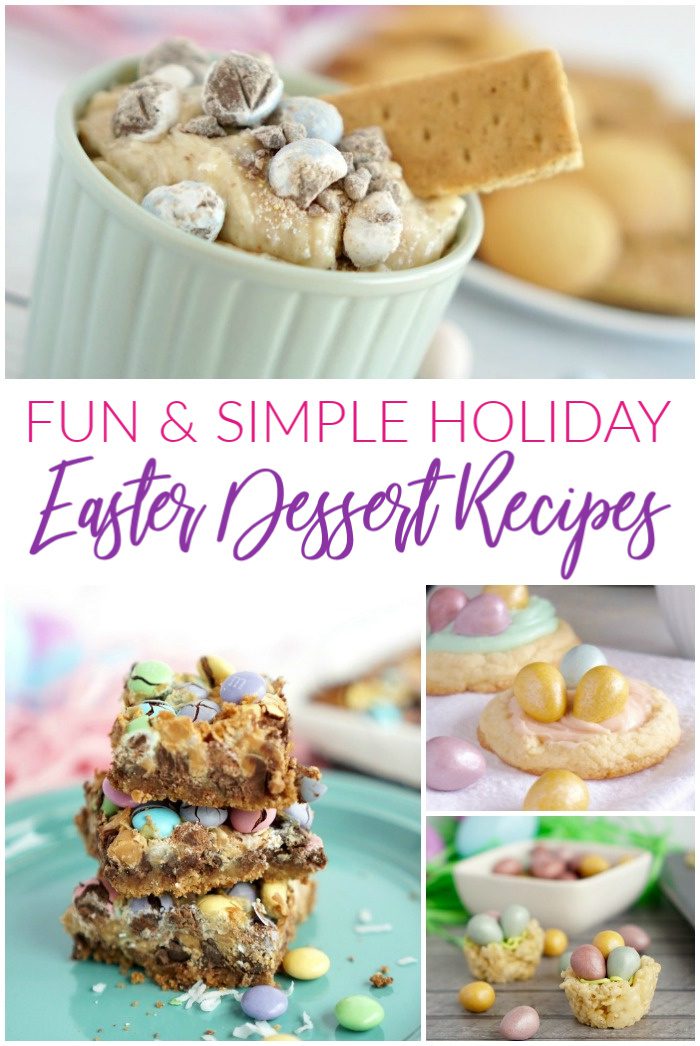 Here are some FUN and Easy Easter Dessert Recipes!
I don't know about you, but Easter Treats and Desserts are some of my favorite kinds of sweets! I LOVE Easter and all of the Spring Desserts that are so bright and colorful!
Here are some of my Favorite Easter Dessert Recipes!
Easter treats and desserts are a great way to celebrate Spring Parties, Easter Egg Hunts, and Sunday Easter Dinner! Try these recipes below and enjoy the holiday with your friends and family!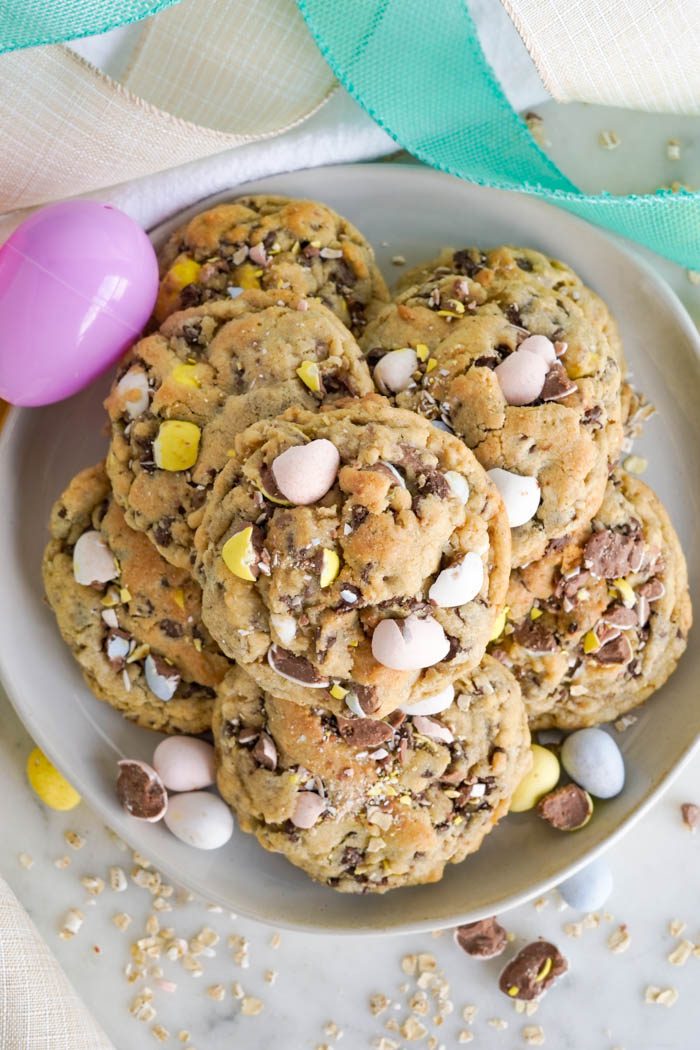 Reasons you will LOVE these Easy Easter Dessert Recipes!
Any kind of Easter Dessert Recipe you're looking for! No-Bake Cheesecake, Chocolate Fudge, Strawberry Cookies, Magic Bars, and MORE! All easy and delicious!
ALL THE FLAVORS! Tasty Easter Desserts everyone will enjoy! Chocolate Chip, Brownie, Strawberry, Lemon, Orange, and Coconut! YUM!
I LOVE making delicious Easter Desserts with ingredients I always have on hand! Try these Simple and Easy Dessert Recipes for your Easter celebrations!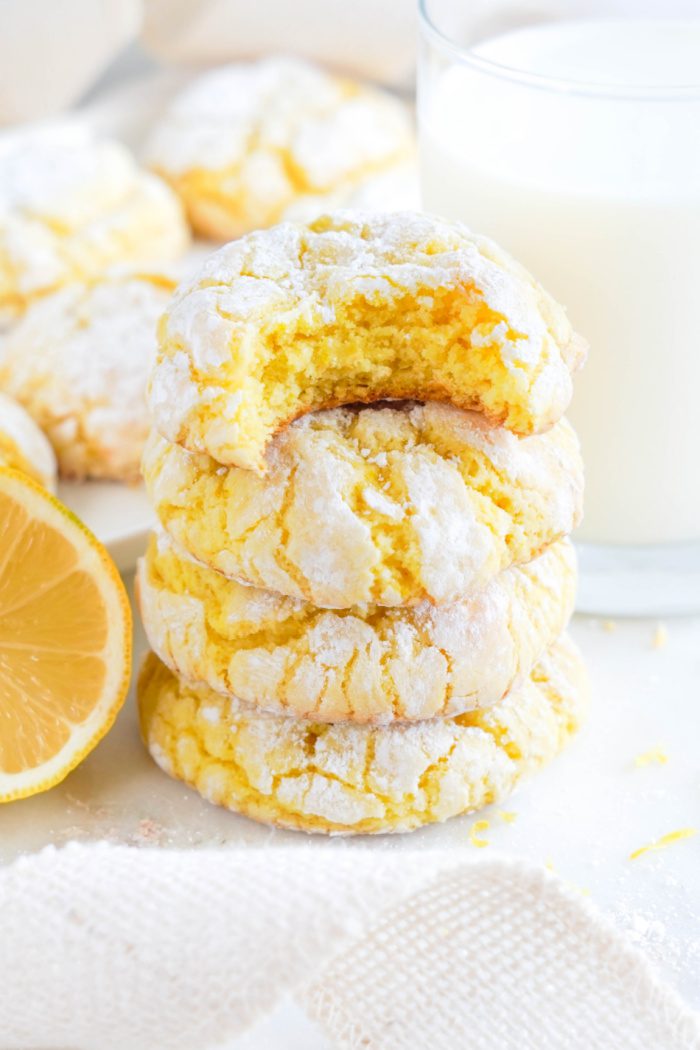 What will you need to make these Easy Easter Dessert Recipes?
CADBURY EGGS! Lots of Easter Dessert have Mini Cadbury Eggs or Cadbury Creme Eggs! You can't go wrong with either!
Chocolate Chips, Almond Bark, Sweetened Condensed Milk, Cream Cheese, and Toffee
Box Cake Mix and Box Brownie Mix! I LOVE ingredients that make recipes simple and easy!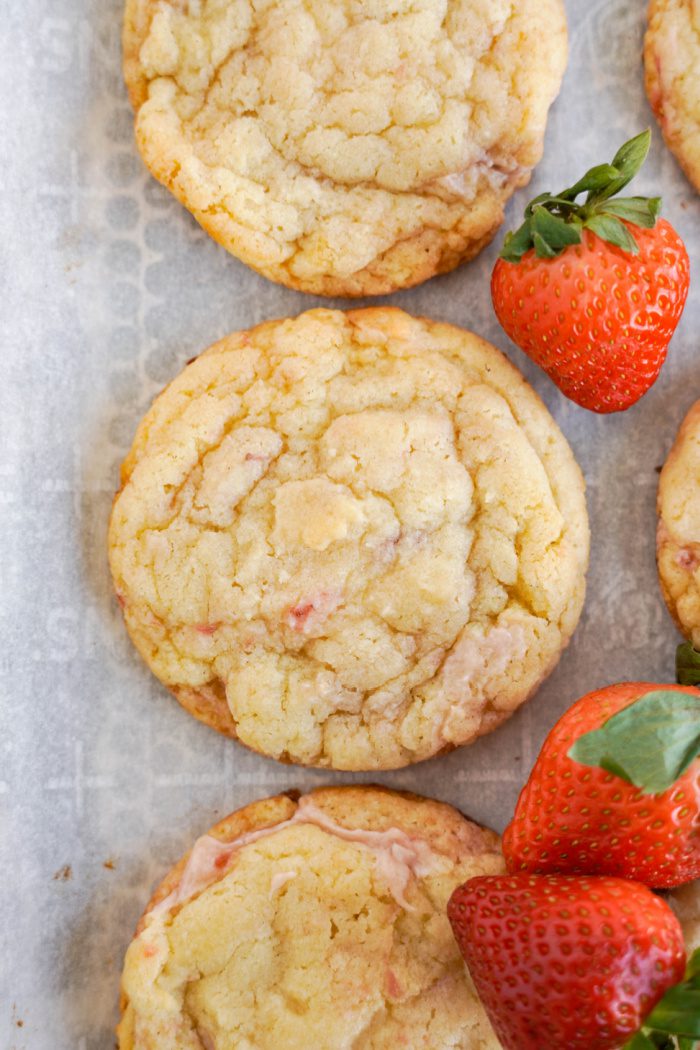 Easy Easter Dessert Recipes
Get ready all my FAVORITE Easy Easter Dessert Recipes! More than 20 AMAZING Easter Dessert Recipes for you and your family to enjoy! Great Desserts and Treats for Easter parties, gatherings, and Easter Egg Hunts!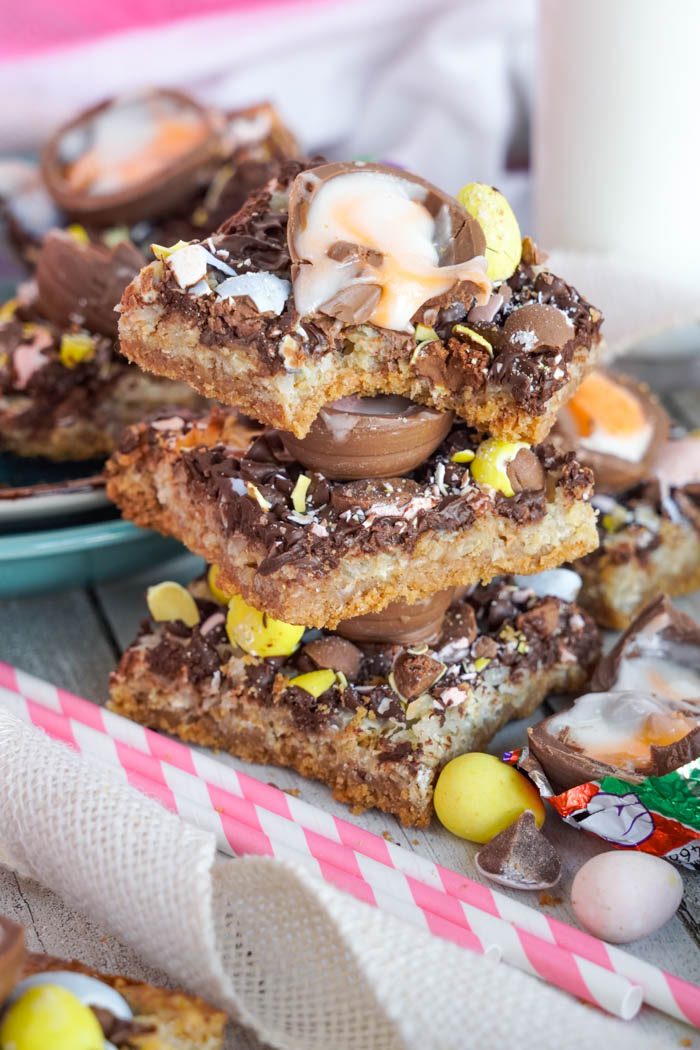 DELICIOUS Cadbury Creme Eggs Easter Magic Bars! These chewy Easter Magic Bars are packed with so many delicious flavors – Graham Cracker, Chocolate, and of course Cadbury Eggs! This colorful Easter Dessert super quick to whip up and perfect for your Easter table!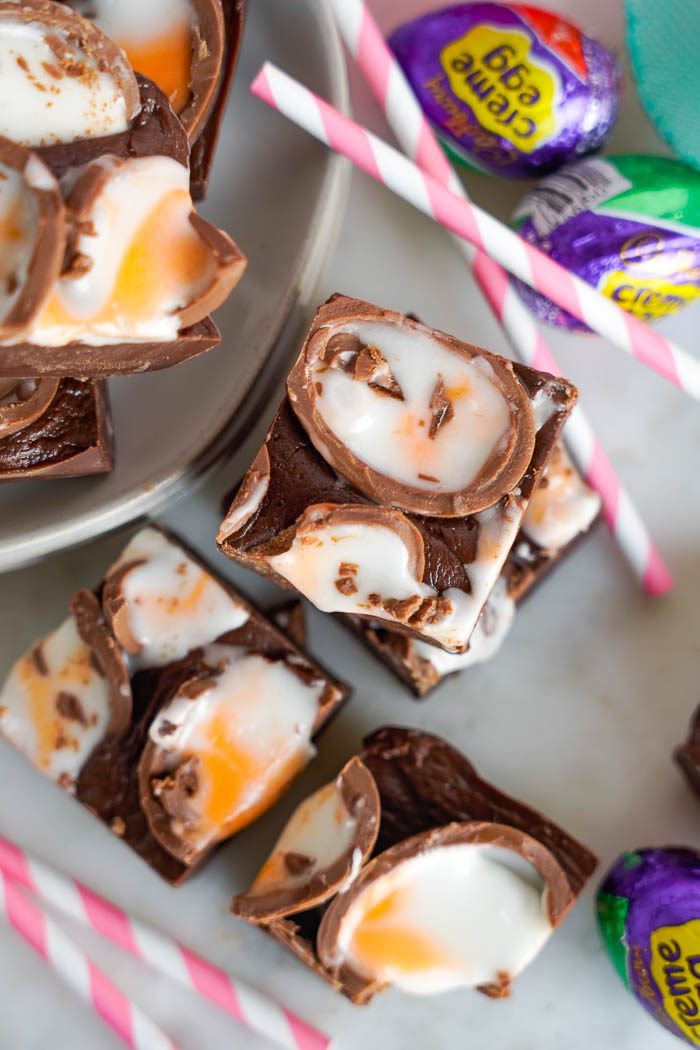 I am OBESSED with this Easy Chocolate Cadbury Creme Eggs Fudge Recipe for Easter! Smooth and soft Chocolate Fudge with creamy Cadbury Creme Eggs! This is also great "make ahead" recipe to save time! Just make it the night before and in the morning it's ready for any Easter festivities you have! So easy and yummy!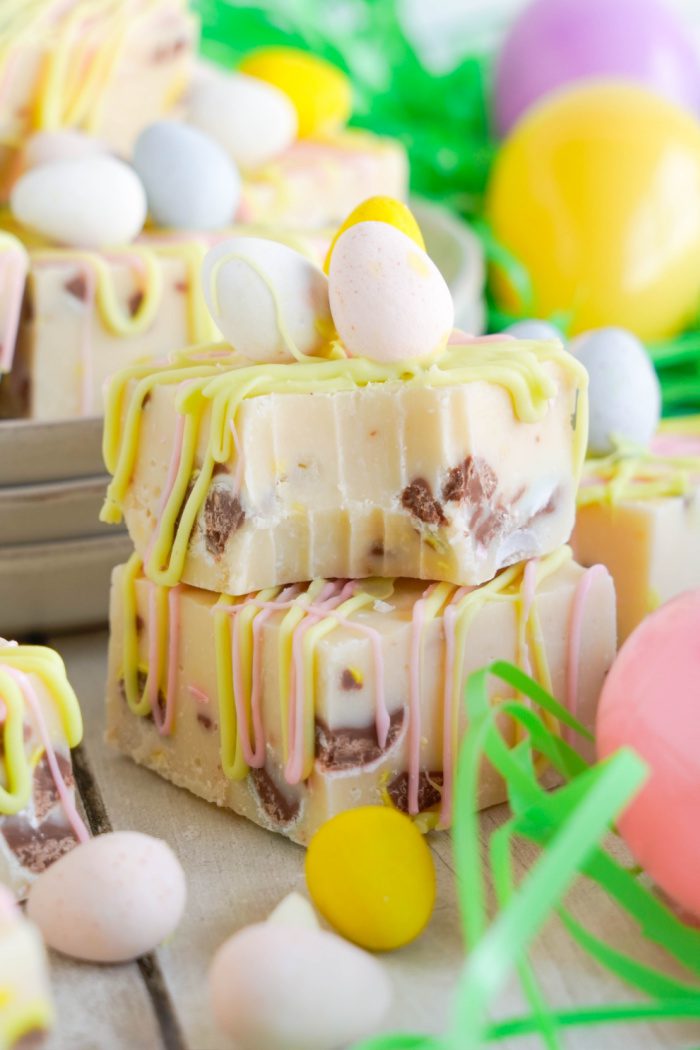 This Easy White Chocolate Fudge Recipe with Cadbury Mini Eggs may be one of my FAVORITE Easter Dessert Recipes! I love the bright Spring colors and the Cadbury Mini Eggs, inside and out! This White Chocolate Fudge is SO smooth and delicious – it's a definite MUST this Easter holiday!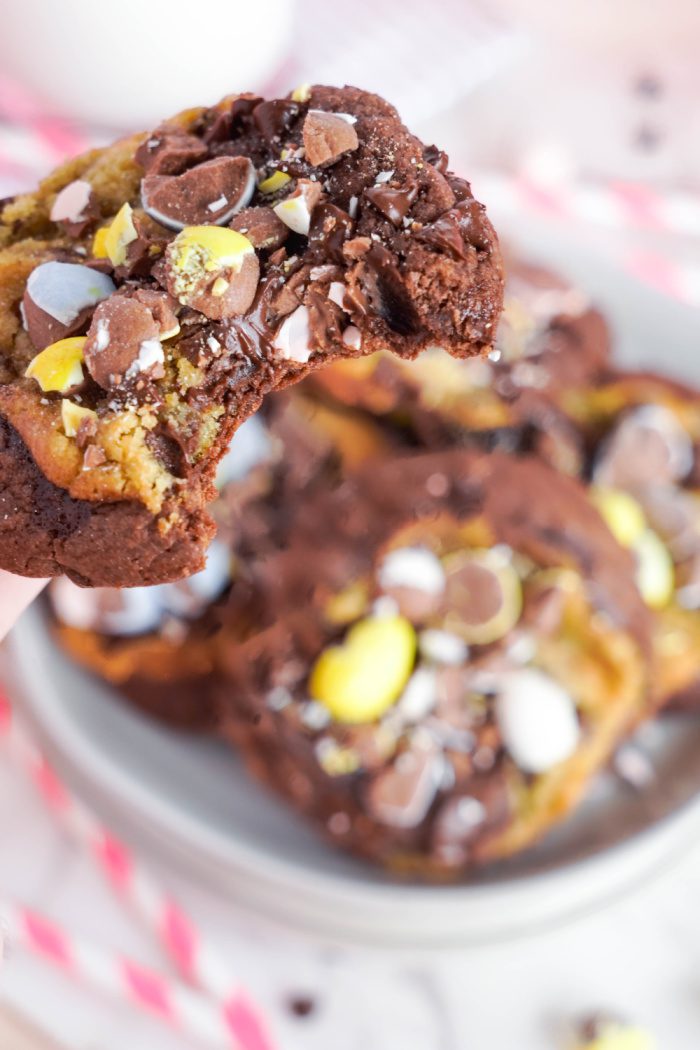 Cadbury Egg Easter Brookies! Who doesn't love a delicious brownie or chocolate chip cookie?!? Well, these Easter Brookies take both delicious flavors and make them into one AMAZING dessert! And the Cadbury Mini Eggs make it PERFECT for Easter! Made from simple ingredients I keep on hand! Super easy Easter Dessert!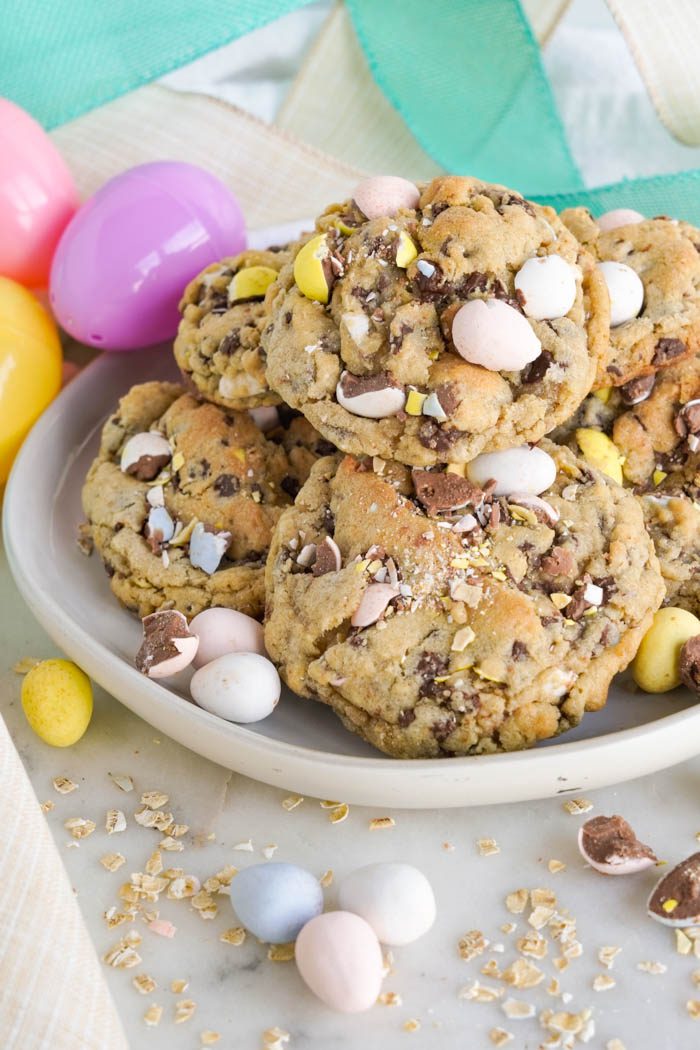 Need a great go-to Easter Dessert Recipe for Easter? Try this Cadbury Egg Oatmeal Chocolate Chip Easter Cookies Recipe! Great for crowds or parties and super easy to whip up! No refrigeration needed either! Simple ingredients turned into a DELICIOUS Easter Dessert Recipe!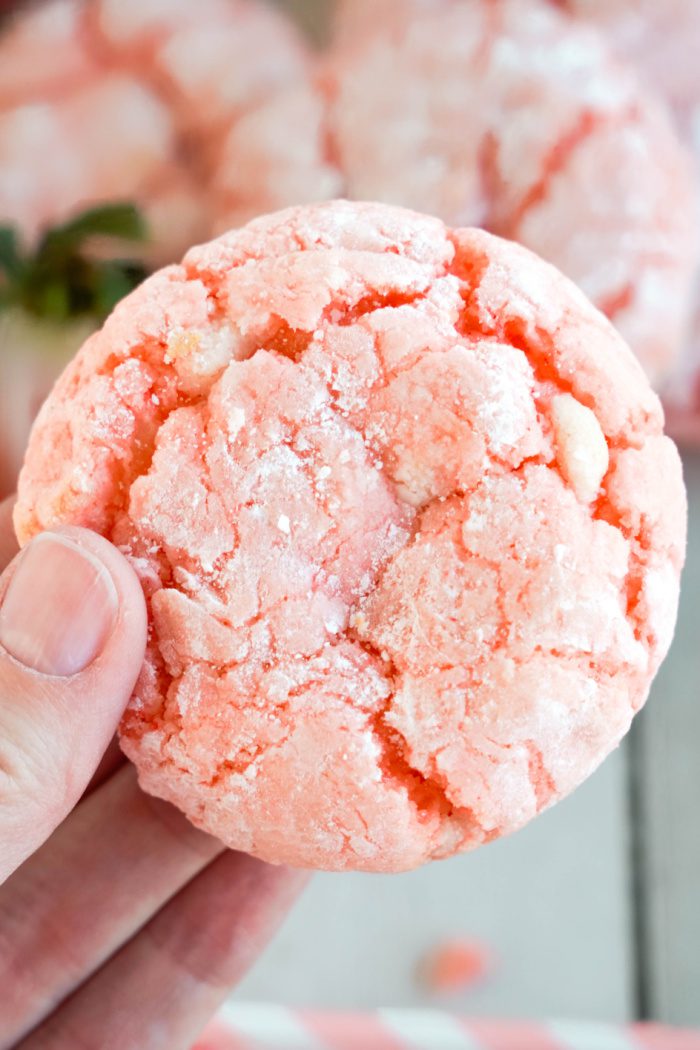 If you love all things Strawberry, then give this Easy Strawberry Crinkle Cookies Recipe a try! The perfect Spring Cookies for Easter brunch or Egg Hunts! Made from a box strawberry cake mix, making it SUPER easy to whip up! Super soft and chewy Strawberry Cookies! So yummy!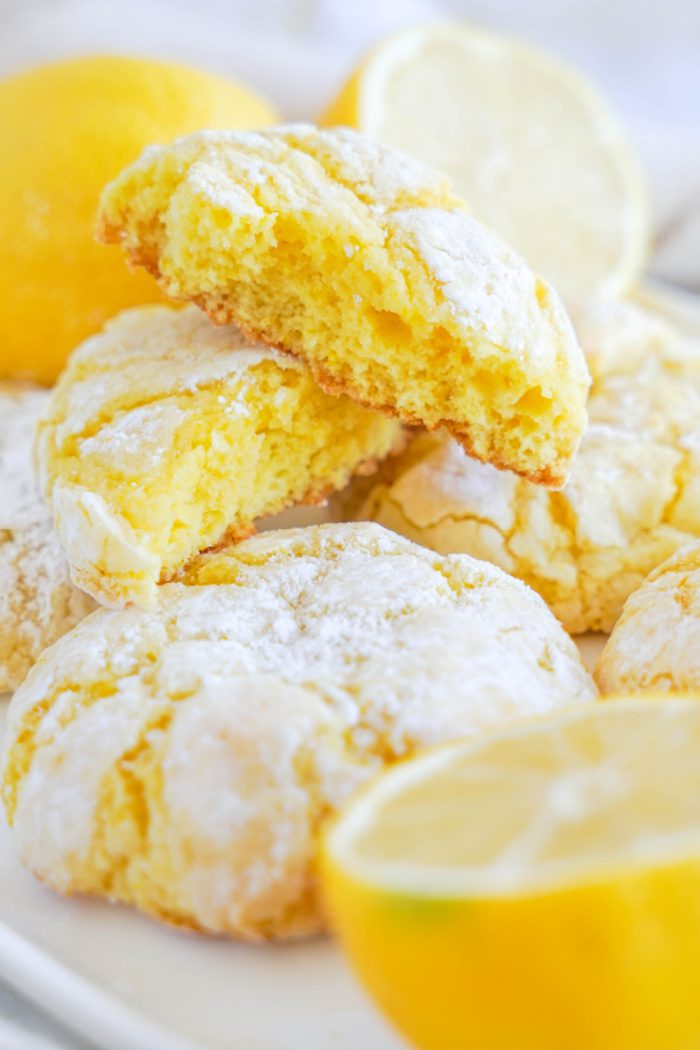 These Lemon Crinkle Cookies with Cake Mix is a springtime FAVORITE of mine! I LOVE all things lemon, so these quick and easy Lemon Cookies are perfect for my Easter Dessert table! And ONLY 5 INGREDIENTS! Be sure to try them for your Easter parites, gatherings, and celebrations!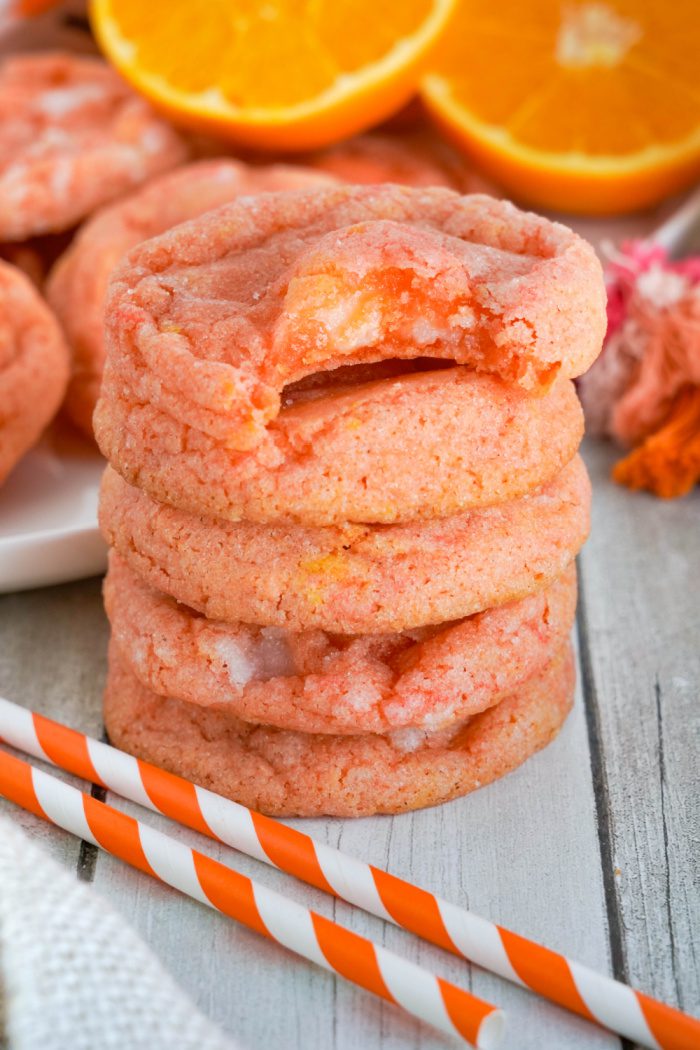 Homemade Creamsicle Orange Sugar Cookies packed with a simple cream cheese filling! These Orange Sugar Cookies are SO GOOD – and super easy to make! The perfect springtime addition and great for your Easter Dessert table! YUMMY!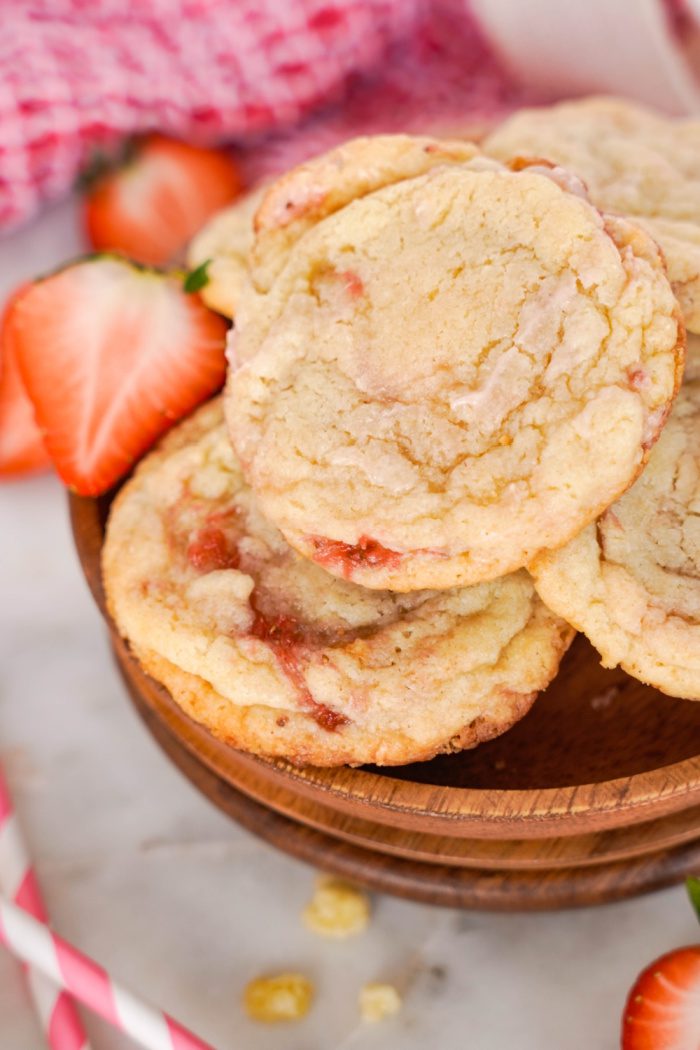 The PERFECT Easy Strawberry Cheesecake Cookies Recipe for Easter! Easy Strawberry Cookies packed with a homemade strawberry cheesecake filling and a simple Strawberry Sauce! Super yummy! These Strawberry Cheesecake Cookies are so soft and chewy – great for all things Easter!
Get ready for these AMAZING Toffee Chocolate Chip Cookies! Made with simple ingredients and packed with so much flavor! Super easy to make! I love the sprinkle of sea salt on top to add a pop of flavor! Be sure to add them to your Easter Dessert table this year!

This Easy Cadbury Easter Dip Recipe is SO easy with only a few simple ingredients! Throw it together in minutes and enjoy! You can also make an Easter Party Platter with this as the centerpiece! So cute and simple!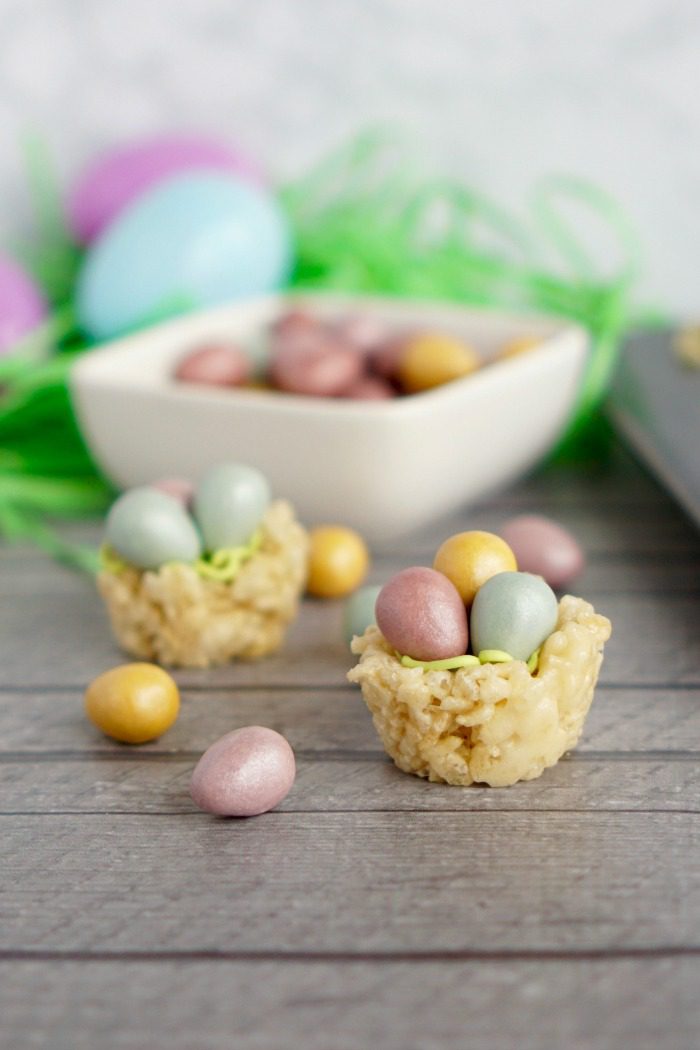 These Easter Birds Nest Rice Krispies are a HUGE hit with kids and adults! SO easy to make and best of all, no baking required! Your kids can even help you decorate the birds nests as a fun Easter Craft or Activity!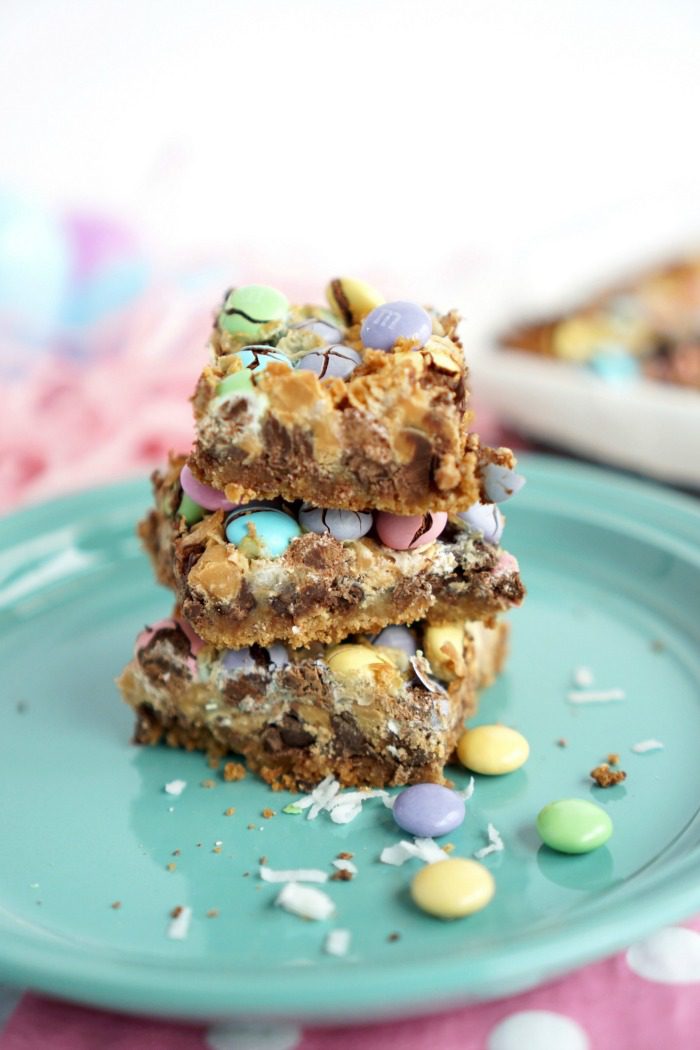 If you haven't tried these Easy Easter Magic Cookie Bars for Easter, you are missing out! Multiple layers of your favorite holiday snacks and treats. Perfect for a crowd and celebrating the Easter Holiday! Chocolate Chips, Peanut Butter Chips, Coconut, and more – Mmmm! So good!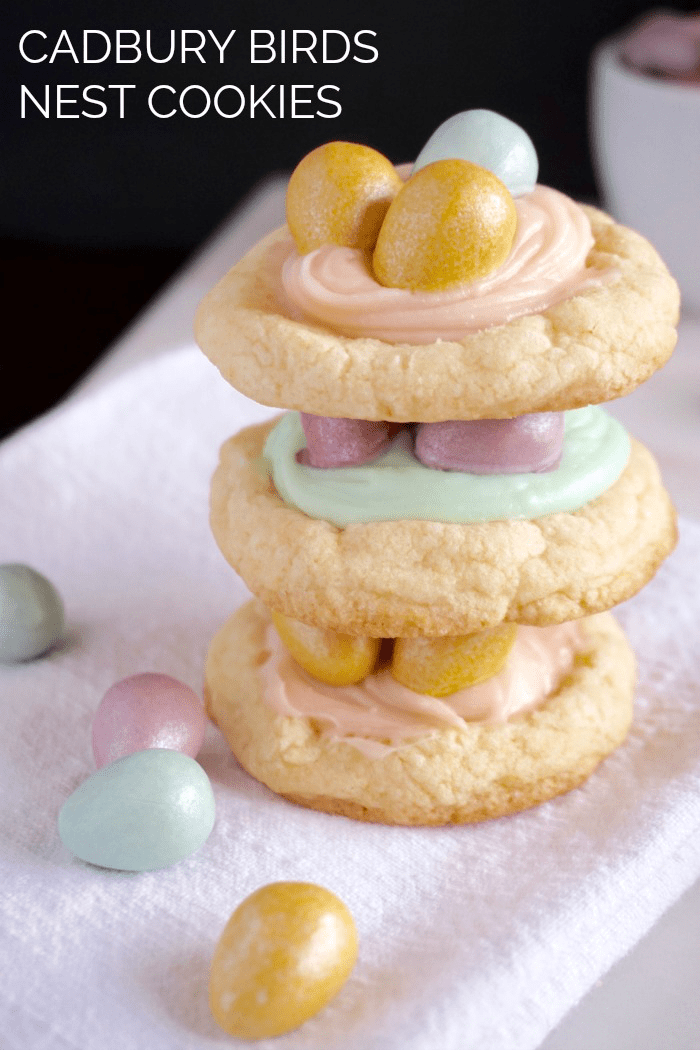 This Easy Cadbury Birds Nest Cookies Recipe is PERFECT for sharing with friends! So easy to make and everyone will love them! I love the simple cookie base and the homemade cream cheese frosting is my go-to for almost any cookie or fruit pizza!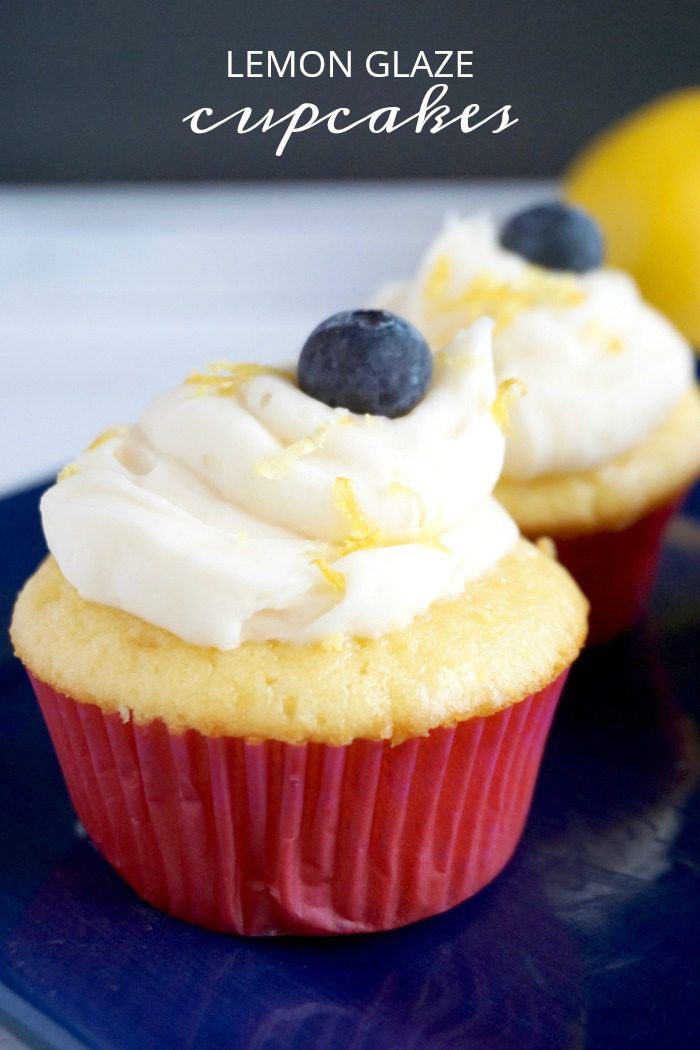 This Easy Lemon Cupcakes Recipe is the perfect light and fluffy cupcake recipe for Spring! Make these for Easter or Mother's Day! The lemon drizzle is my favorite part! SO GOOD!
Baked White Chocolate Cheesecake Bites topped with your favorite fruit! Add strawberries, raspberries, blueberries, or blackberries! This Easy Bite Sized Cheesecake Recipe is SO good and the white chocolate is a hidden gem you don't want to miss!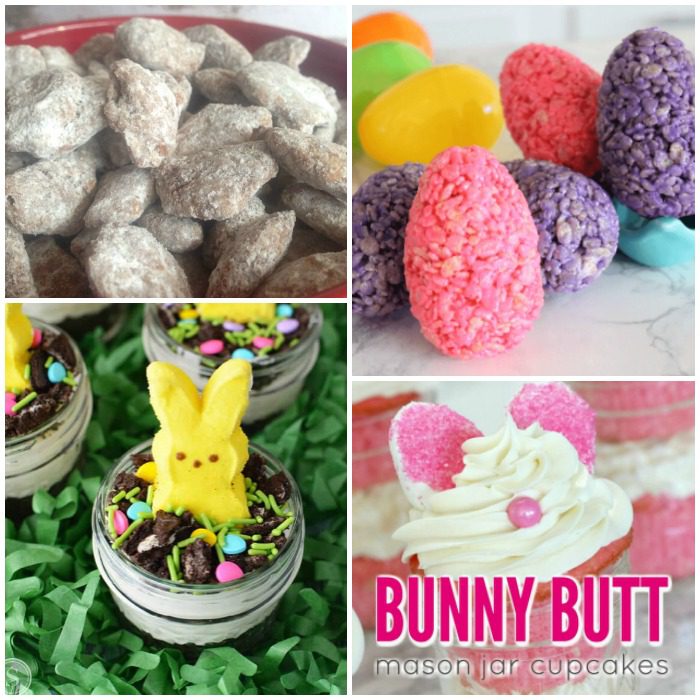 YUM!! This Easter Bunny Chow is a super simple recipe that combines two of my favorites – chocolate and peanut butter! Throw in your favorite holiday M&M's for a festive treat!
These Easter Mason Jar Cheesecakes look SO GOOD and are PERFECT for Spring! How cute are these and a great way to use Peeps candy!
A special twist on a classic holiday favorite – Rice Krispie Treat Eggs! These will be a hit at your Easter Party! I mean, these could totally be the centerpiece of your table!
HA! Kids will LOVE these Bunny Butt Cupcakes! Plus they are so much fun to create! I love how you can serve them individually or to teachers too since they are in mason jars!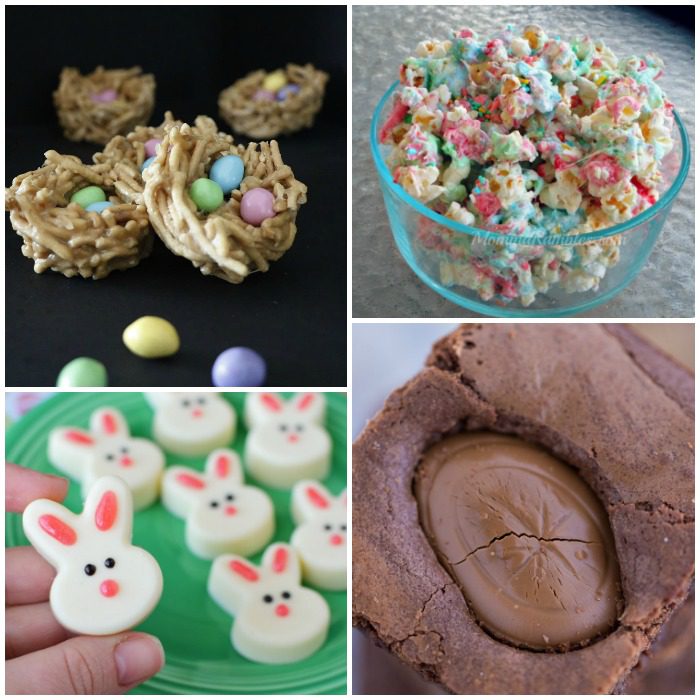 Did you say NO BAKE?! Yes please! Easy & simple No Bake Marshmallow Bird Next Dessert! How fun is this idea for Easter! Super cute and looks so yummy!
HA! Kids will love this fun recipe!
White Chocolate Easter Bunny Treats! What a fun idea for a class party or Sunday School!
Mmmm! Easter Egg Brownies! Now here is a combination of two of my favorite Easter Treats!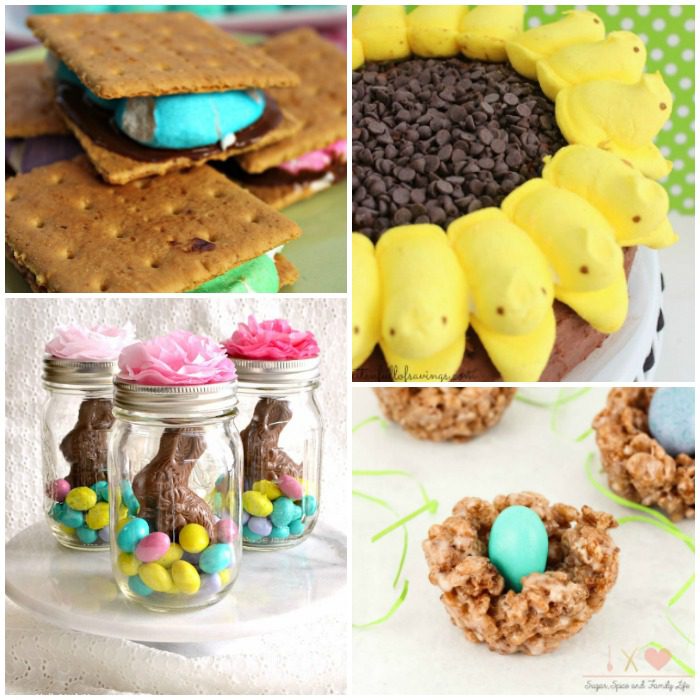 These Peep S'mores are a great way to use those adorable Peep Candies!
Peeps Sunflower Cake – another great Peep idea! HOW CUTE for a Spring Party!
These Mason Jar Easter Baskets would make the PERFECT Teacher Gift Idea!
These Mini Bird Next Cocoa Krispie Treats are SO FUN! Perfect for Easter Treats or goodies after an egg hunt!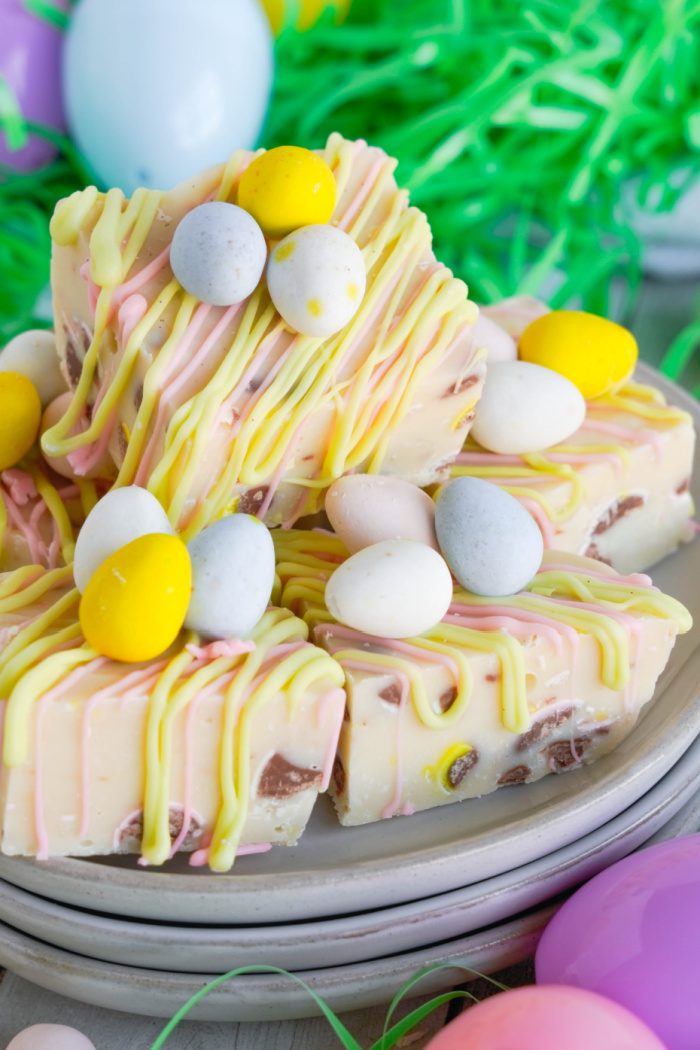 I LOVE all things Spring and Easter! The fun colors and warmer weather – plus, who doesn't love baby bunnies and Easter eggs?!? Such a fun time for making yummy treats and desserts!
Whether you've got big Easter plans or just a small get together, these Easy Dessert Recipes will be your go-to Easter Desserts! Anything you need from No-Bake Recipes, Cookie Recipes, Magic Bars, and more!
I am a big fan of Cadbury Eggs! Whether Mini Cadbury Eggs or Cadbury Creme Eggs, they add such a fun POP to your Easter Desserts! They're so fun and cute! PERFECT for Easter Desserts and Treats!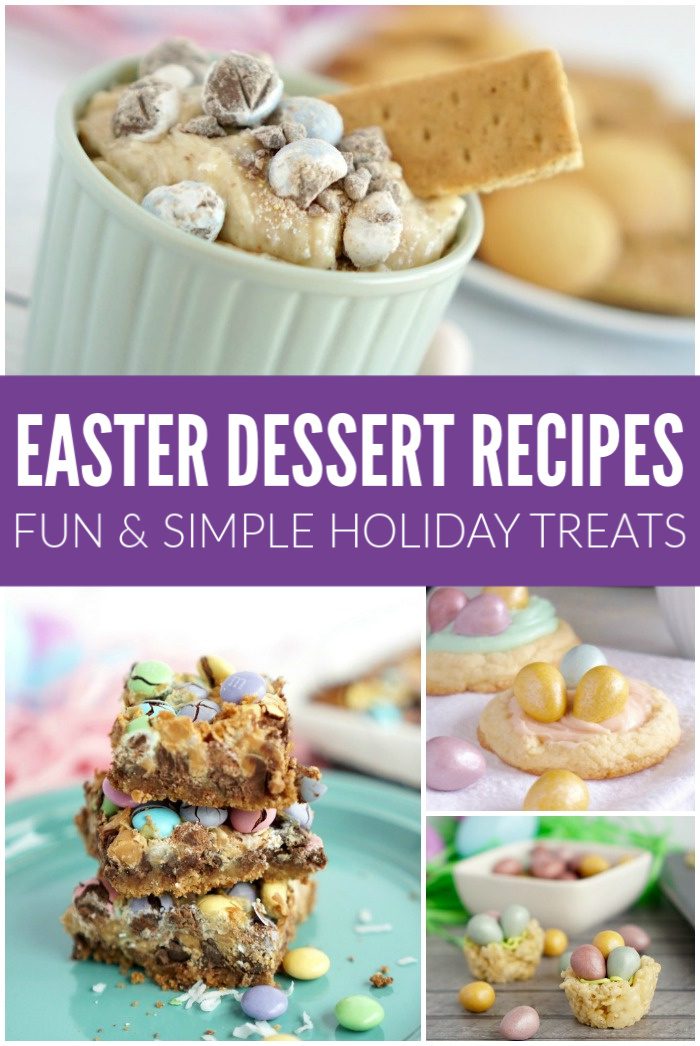 I hope you enjoy these recipes as much as we do! Such FUN and colorful ideas! I think the Easter Magic Cookie Bars may be one of my favorites because it's such a cute way to share the holiday with friends and family! Plus, it would make a super cute Teacher gift idea!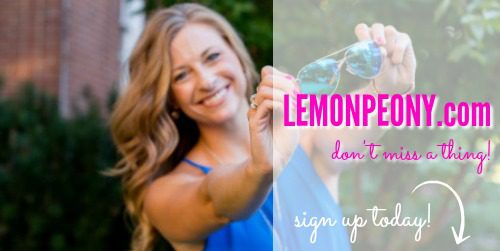 Join LemonPeony on Pinterest!.


Pricing subject to Change at any time. Please make sure you check the current price on Amazon.com before purchasing.