The Best Thanksgiving Cookie Recipes!
The Best Thanksgiving Cookie Recipes! Pumpkin Thanksgiving Cookies, Caramel Toffee Cookies, Brownie Cookies and more PERFECT for the Fall Holidays!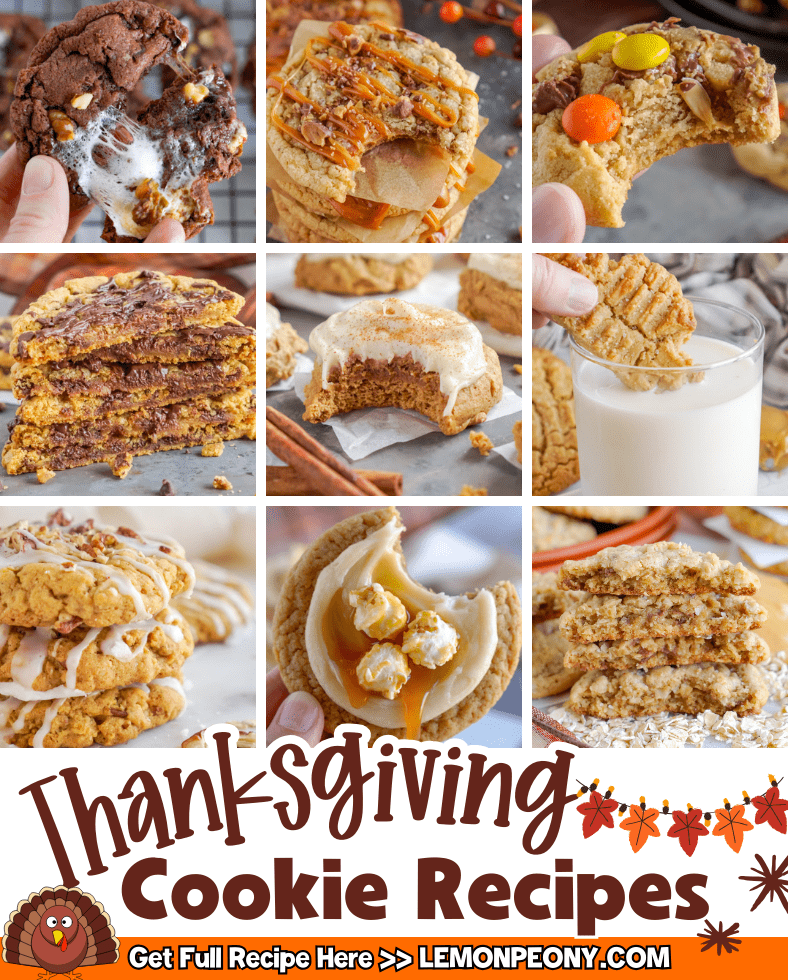 I am OBSESSED with easy cookie recipes, and here are some of the BEST Thanksgiving Cookie Recipes you will want to try with your friends and family.
Tried and true recipes that are easy to make with basic pantry ingredients!
Plus here are even more Amazing Thanksgiving Dessert Recipes you don't want to miss!
Why you will LOVE these Thanksgiving Cookies!
Easy to make cookie doughs that can be made ahead of time and frozen until time to bake!
Simple to follow recipes that are full of flavor.
Unique but simple cookie recipes to please any crowd or holiday dessert table!
Kid friendly and easy to make!

These Caramel Popcorn Cookies are soft and chewy with an amazing caramel cream cheese frosting!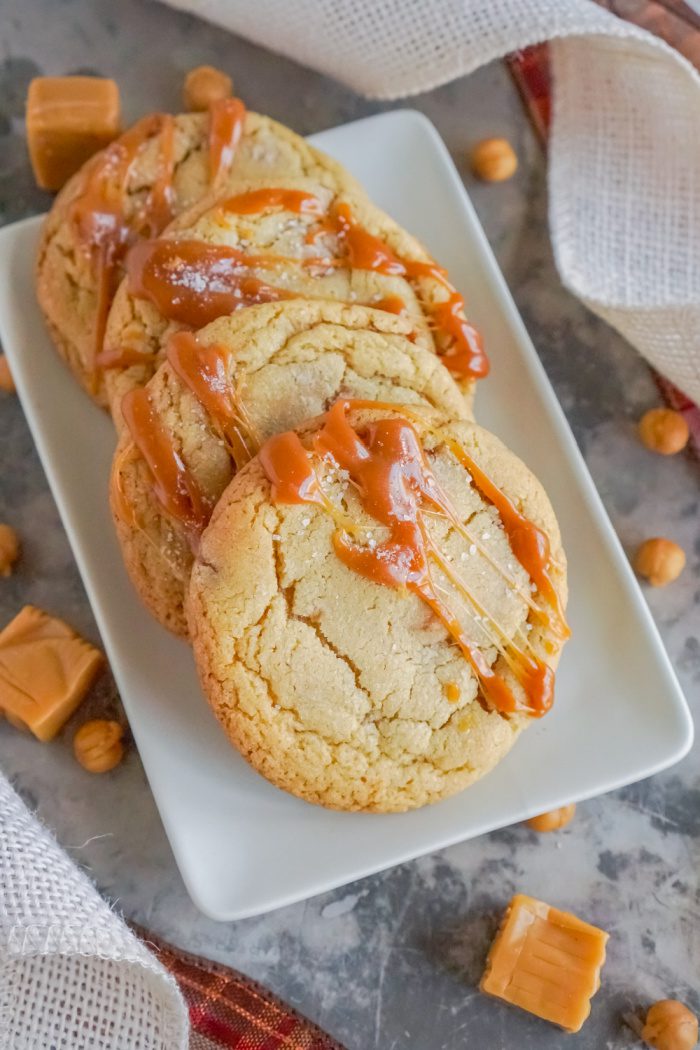 Try this Caramel Cookies recipe if you want a salted caramel cookie with everything you love about caramel for fall!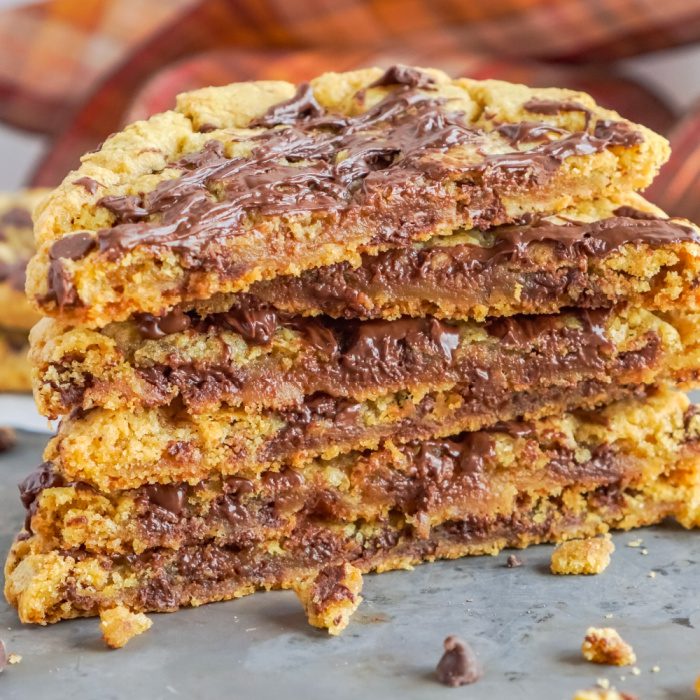 You will love these Easy Chocolate Chip Pumpkin Cookies! A staple for us at Thanksgiving – I love using mini chocolate chips in this recipe!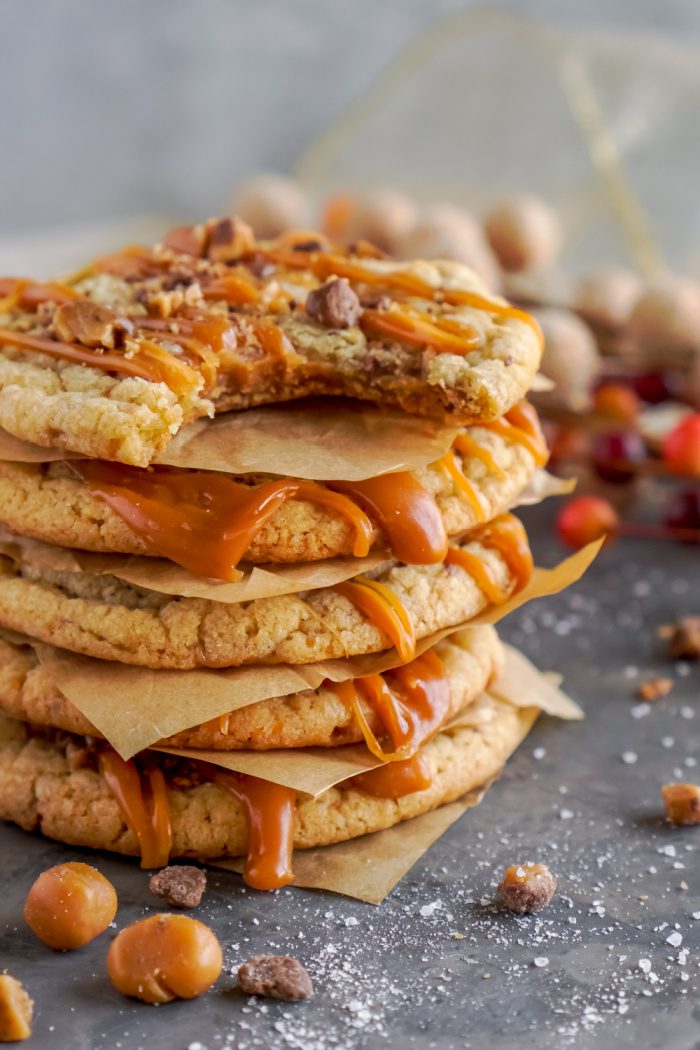 YUMMM – these Salted Caramel Toffee Cookies are always a hit with any crowd! I love chocolate and toffee together, so that to a cookie recipe and you are good to go!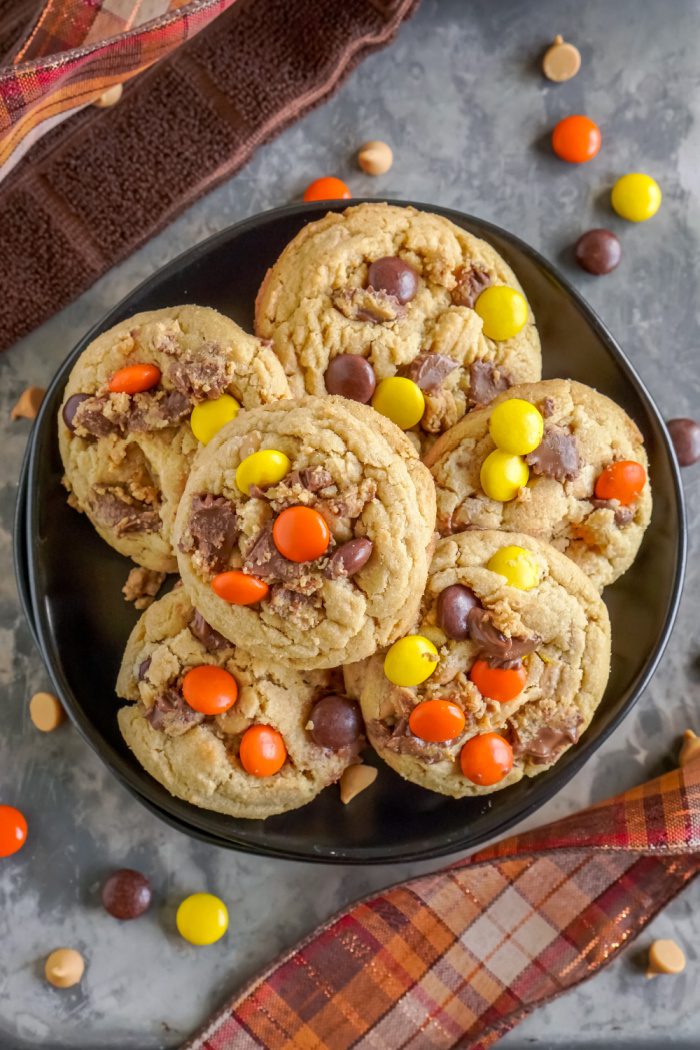 Next, try these Reese's Peanut Butter Cookies! Reese's Pieces are the perfect fall candy and thanksgiving baking ingredient! try these cookies that are packed with so much flavor!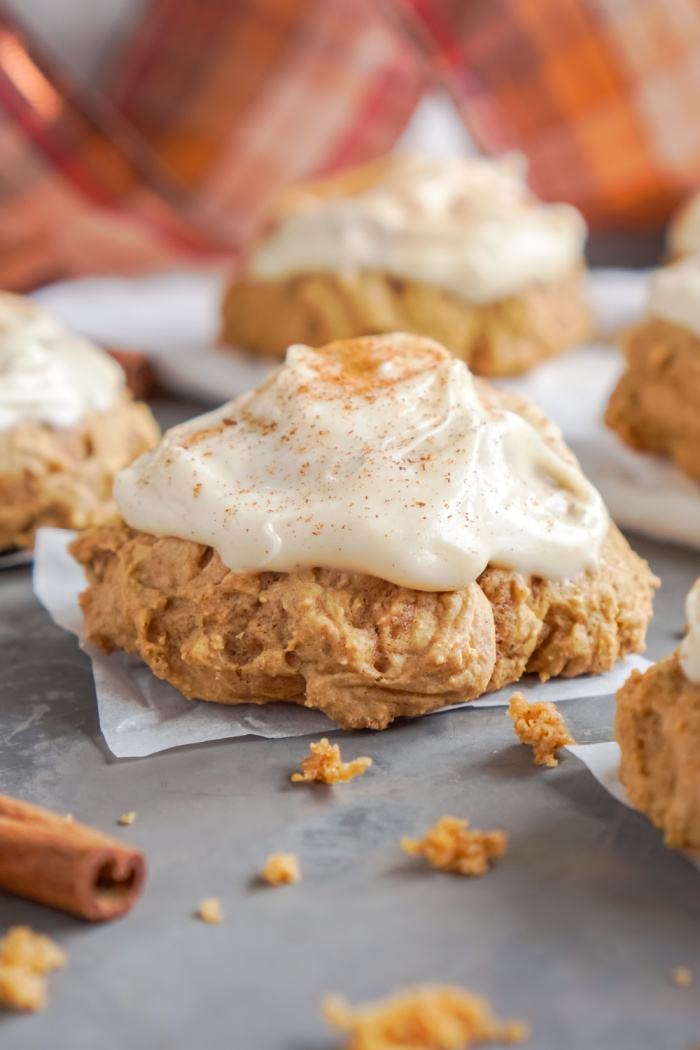 Pumpkin Cake Mix Cookies are sure to be a hit at your Thanksgiving Dinner! These are so easy to make from a box of cake mix!
Another Pumpkin Cake Mix Cookie Recipe makes these Pumpkin Snickerdoodle Cookies one to add to the top of your list! So easy to make!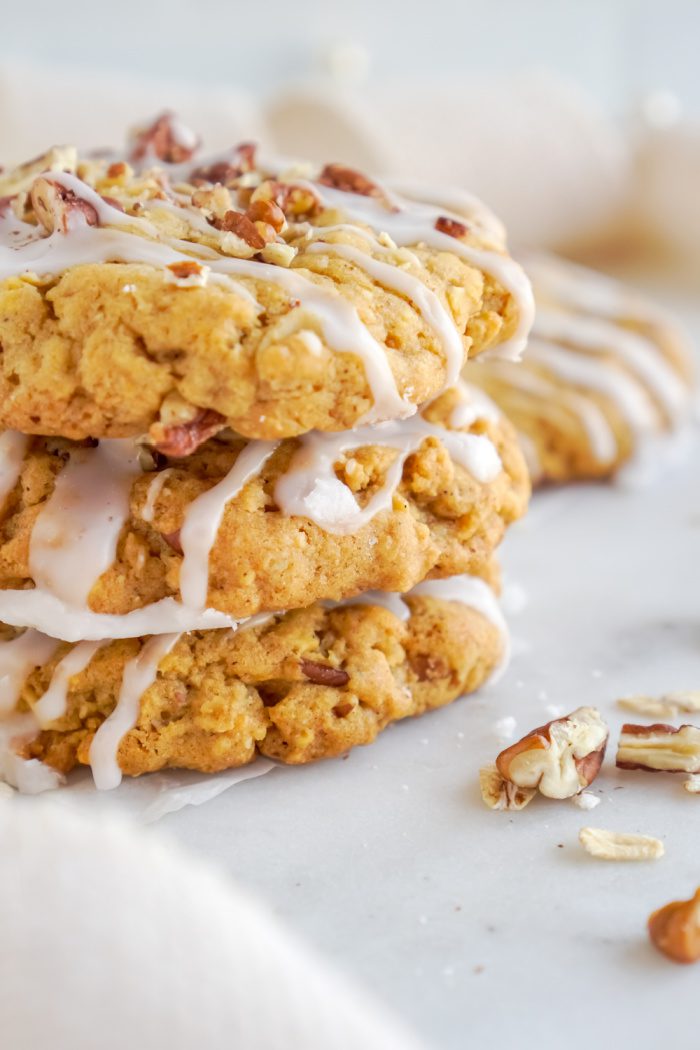 You will thank me later! Packed with pumpkin, cinnamon, and becans, these Pumpkin Oatmeal Cookies are SO GOOD!
Caramel apples just scream Thanksgiving to me! These Caramel Apple Cookies are a fall favorite!
Have you tried these No Bake Pumpkin Cookies yet?! So easy to make and all of your favorite things about a no bake cookie but PUMPKIN!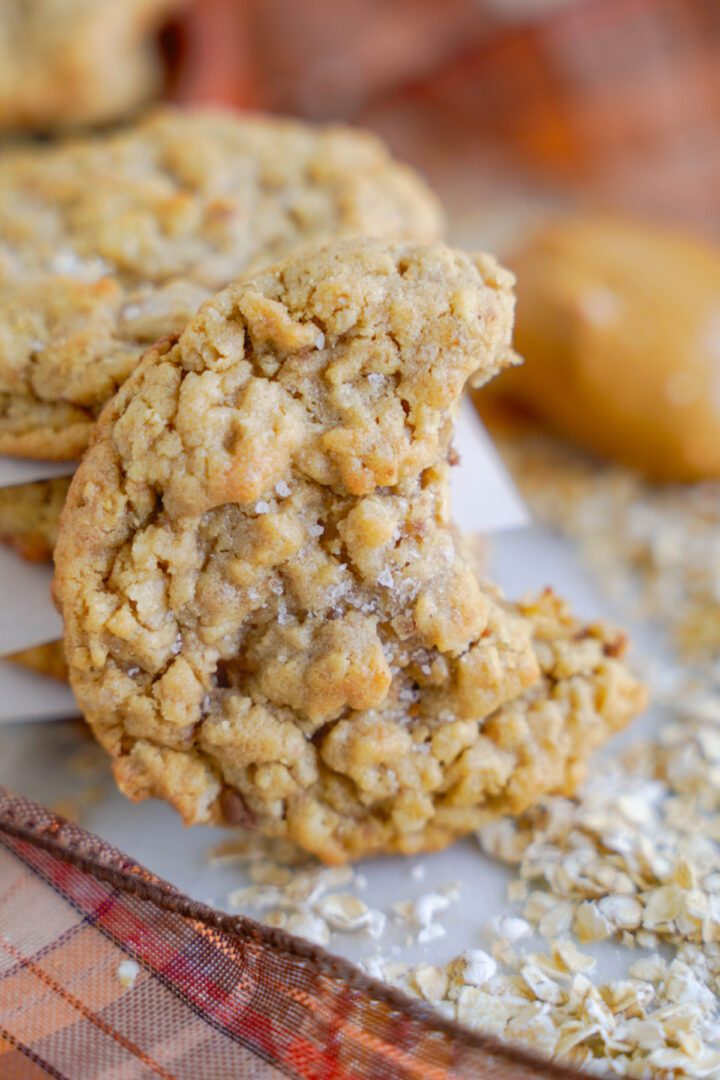 Easy Peanut Butter Oatmeal Cookies are SOOO GOOD! I ate the whole batch by myself and LOVE the oatmeal with the peanut butter!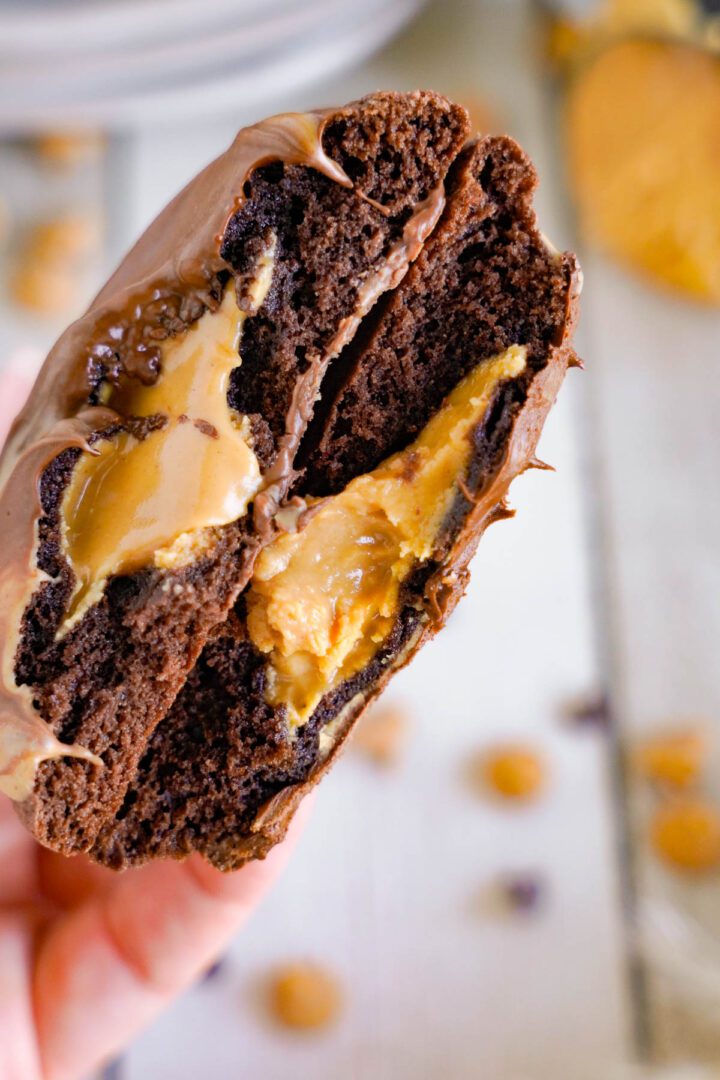 Oooey Gooey Peanut Butter and Chocolate Easy Peanut Butter Filled Brownie Cookies! This will quickly become one of your favorite recipes and easier than it seems!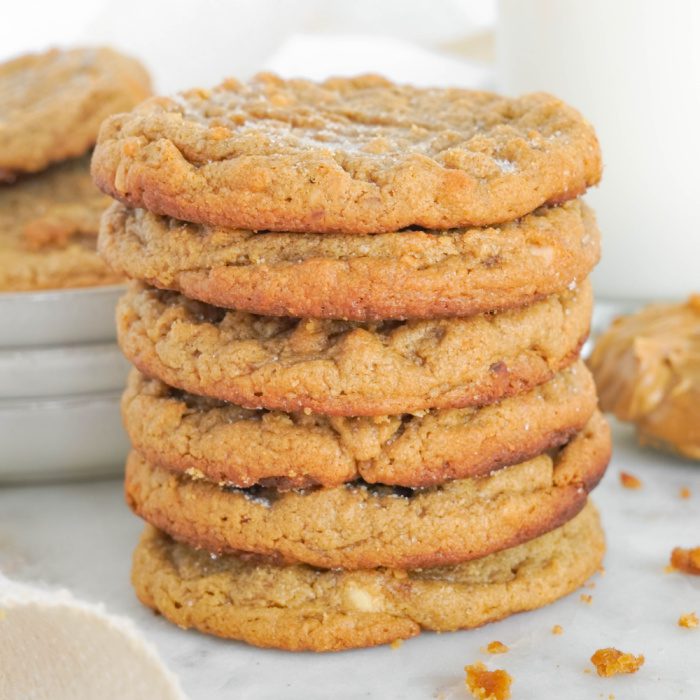 4 Ingredient Peanut Butter Cookies what can be better than cookies with only 4 ingredients?! Give these a try if you are looking for a super simple recipe!
Bakery Style Peanut Butter Cookies Large and thick peanut butter cookies! We LOVE peanut butter cookies and you can't go wrong with any of these recipes!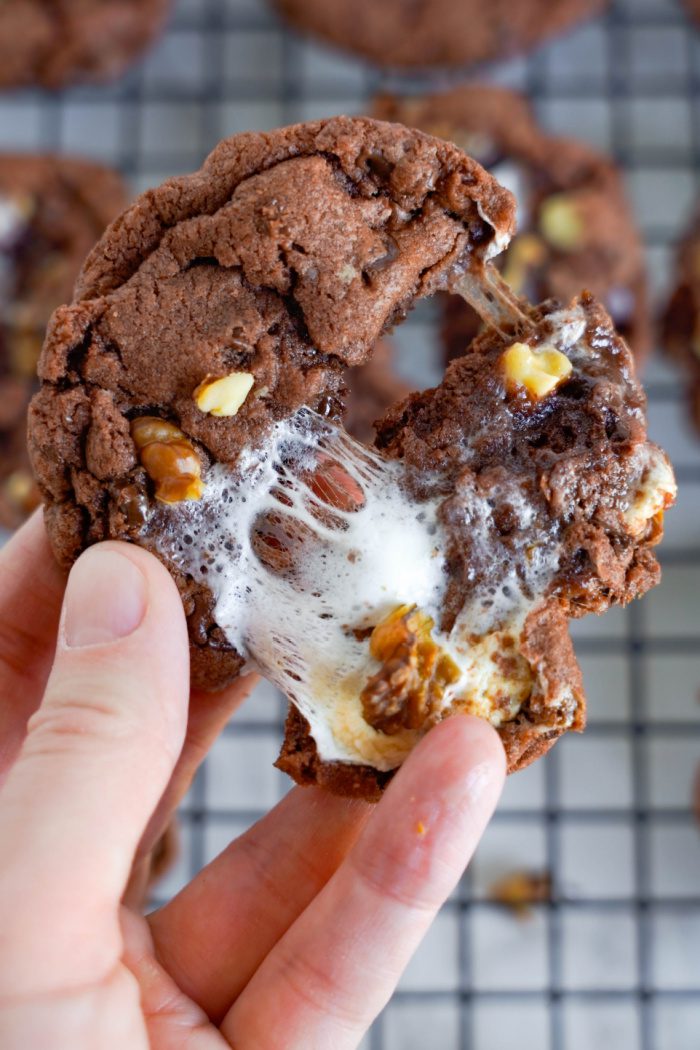 This Easy Rocky Road Cookie Recipe has walnuts, marshmallows, and chocolate chips! SO GOOD!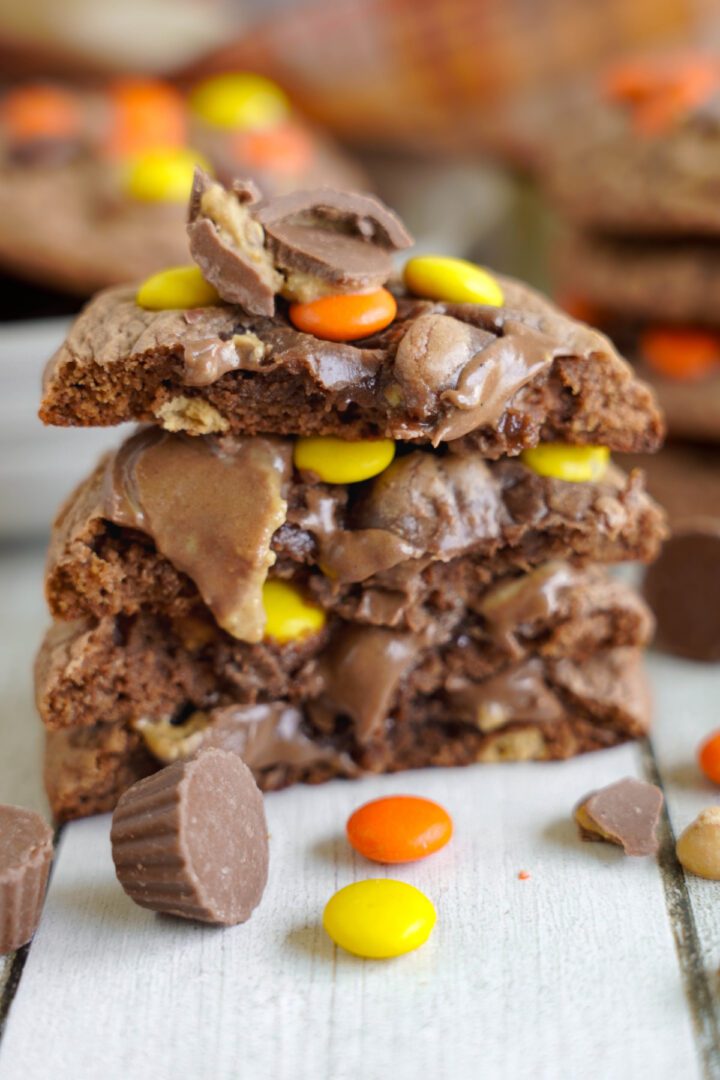 Easy Reese's Brownie Mix Cookies from a box of brownie Mix! YUMMMM!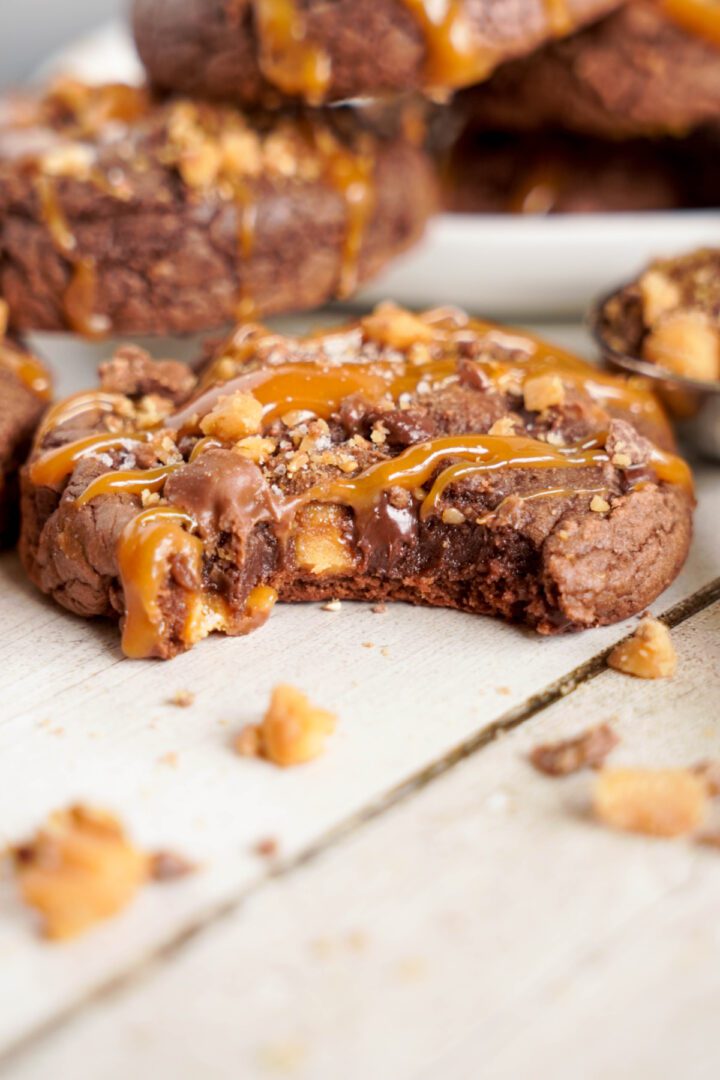 Easy Caramel Toffee Brownie Mix Cookies! Chocolate and toffee all in one – add salted caramel and these cookies are over the top!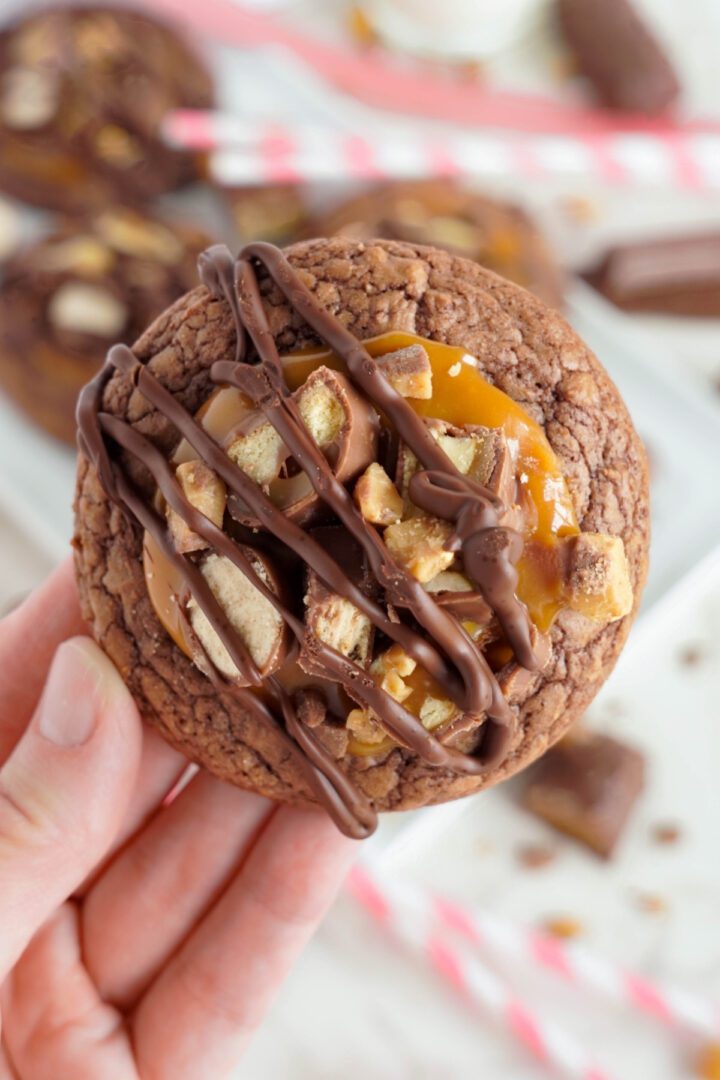 If you still have Halloween candy left over, try these Candy Bar Brownie Mix Cookies – SOOO Good probably my favorite (if I had to pick just one).
Also, be sure to try this Snickers Caramel Apple Dip Recipe for another Easy Thanksgiving Dessert! Make it a day or two ahead and then garnish the dip before it's time to serve!
Thanksgiving is the perfect time to bake a batch of cookies when you are hanging out with your family or friends after the turkey has been served.
We love easy cookie recipes that you can make now and bake later!
Most of these recipes you can freeze the cookie dough in cookie dough balls and then pop them on the baking sheet and bake according to the directions.
It won't take you much time and you will have fresh cookies straight out of the oven!
Download this FREE e-book today!!
Get access to 11 Sweet & Easy Dessert Recipes when you subscribe to our e-mail list!
Join LemonPeony on Pinterest!.


Pricing subject to Change at any time. Please make sure you check the current price on Amazon.com before purchasing. As an Amazon Associate I earn from qualifying purchases. Click here to view my entire Disclosure Policy.