Easy Strawberry Recipes for Summer! The Best Strawberry Desserts, Strawberry Sugar Cookies, Strawberry Sauce, Brownies, and Breakfast Smoothies!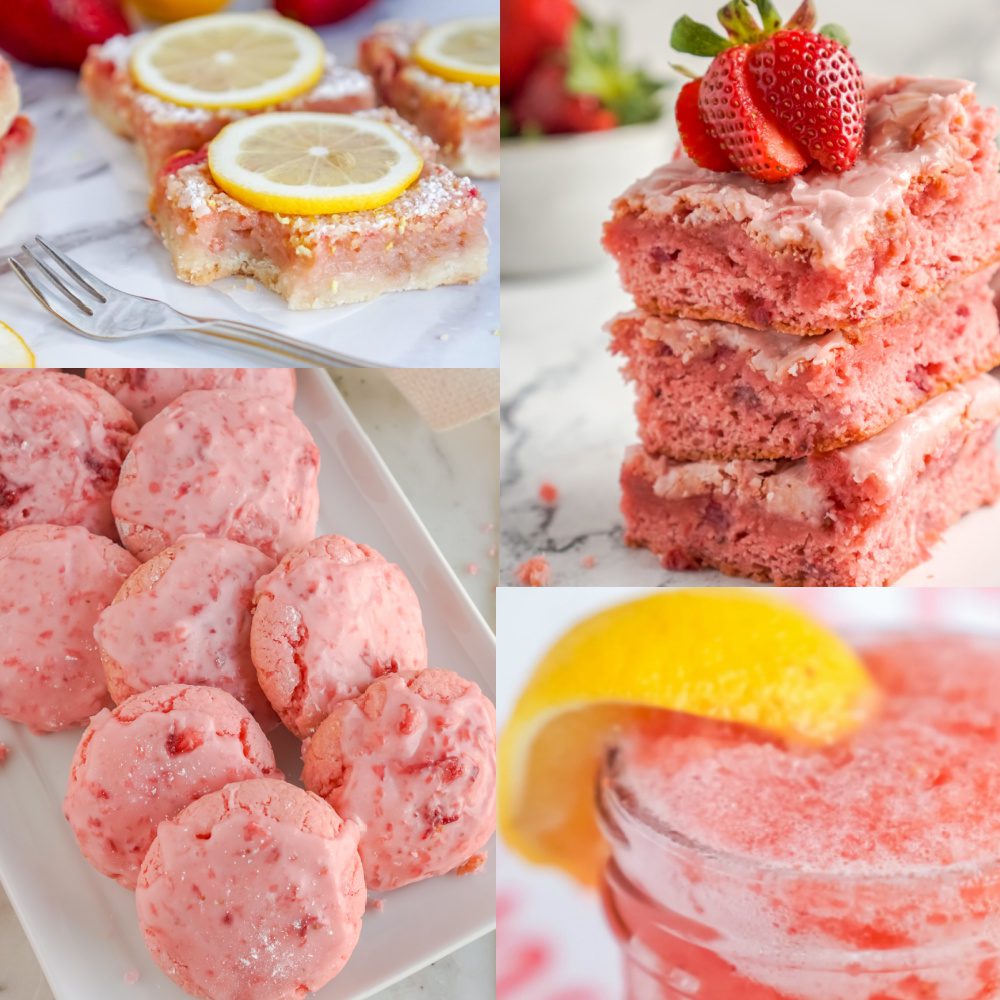 I am LOVING these Easy Strawberry Recipes! Full of strawberry flavor and the perfect treats for any occasion!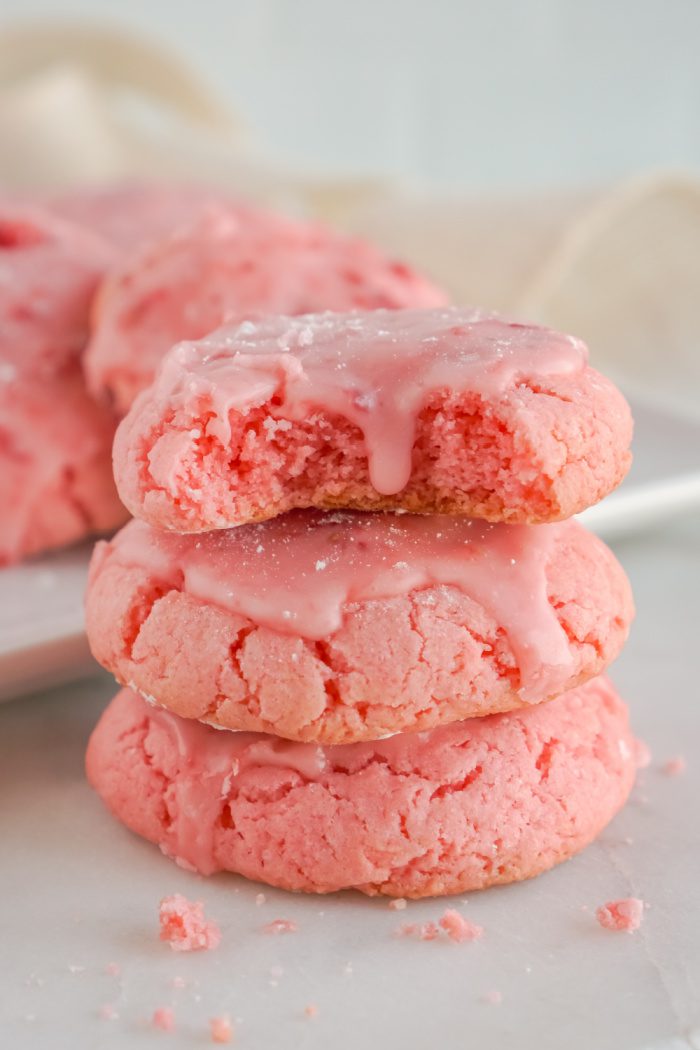 Here are some of my favorite Strawberry Desserts you'll want to try!
Reasons to LOVE these Easy Strawberry Recipes!
Recipes packed with strawberry flavor! Plus, other flavors like lemon, mango, and blueberry!
AMAZING recipes for pool parties, baby showers, barbeques and more!!!
Super easy recipes to whip up with kids using basic pantry staples!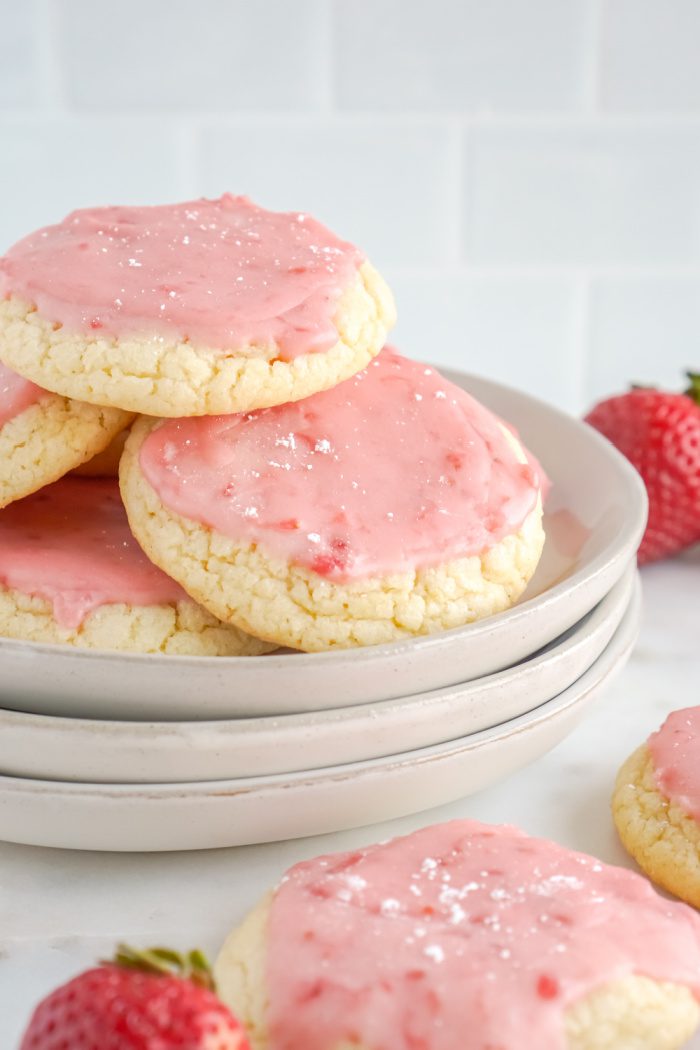 What you will need to make these Easy Strawberry Recipes!
STRAWBERRIES, STRAWBERRIES, STRAWBERRIES!!!
Kitchen tools such as baking pans, cookie scoops, whisks, and measuring cups!
Cake mixes! It makes some of these recipes SUPER simple to whip up!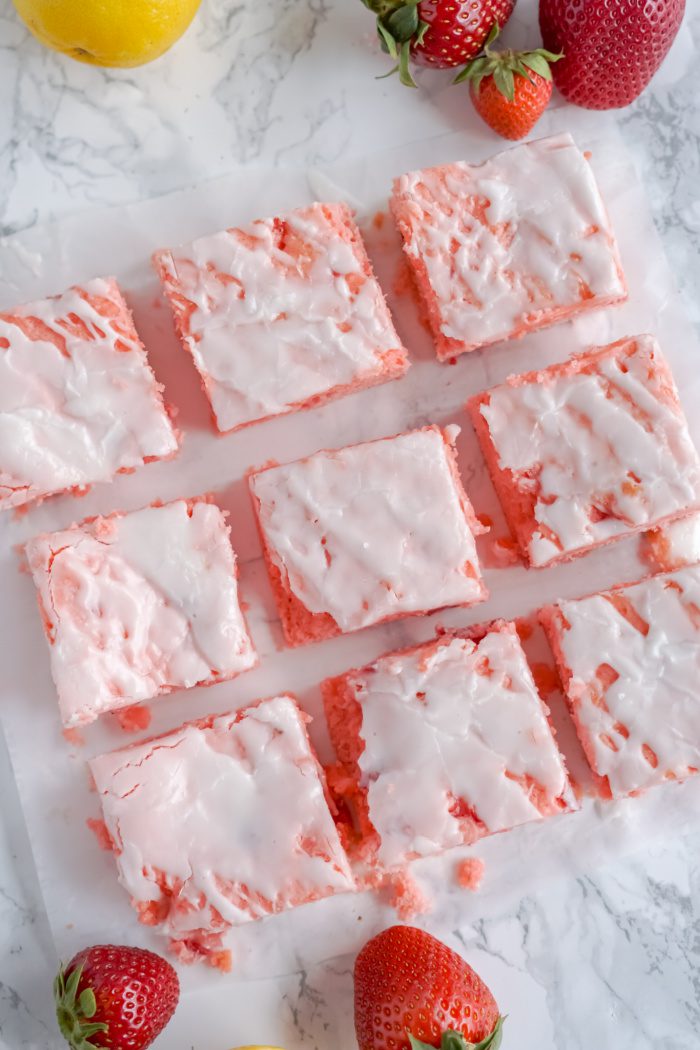 Easy Strawberry Recipes
I don't know about you, but I LOVE strawberries! Especially in the spring and summertime! Here is a list of the BEST strawberry desserts, cookies, brownies, smoothies and more! Recipes you and your family will love and want to make again and again!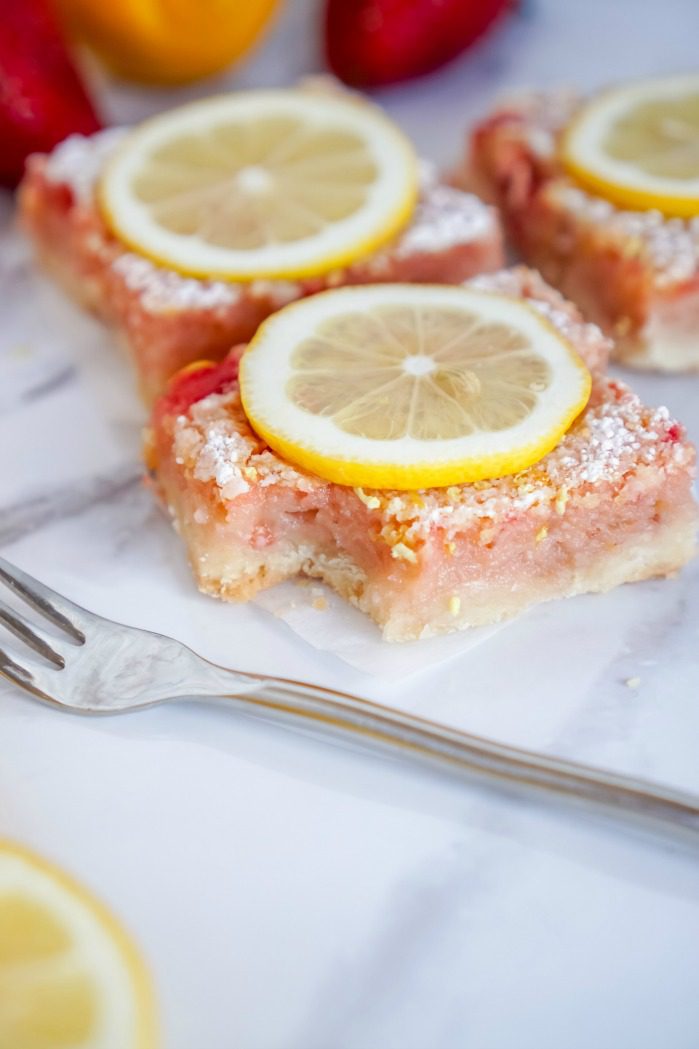 If you love lemon bars, then be sure to try this Strawberry Lemon Bars Recipe! The lemon and strawberry flavors pair so well together! I love the simple homemade crust! So fresh and flavorful – they're sure to be a hit!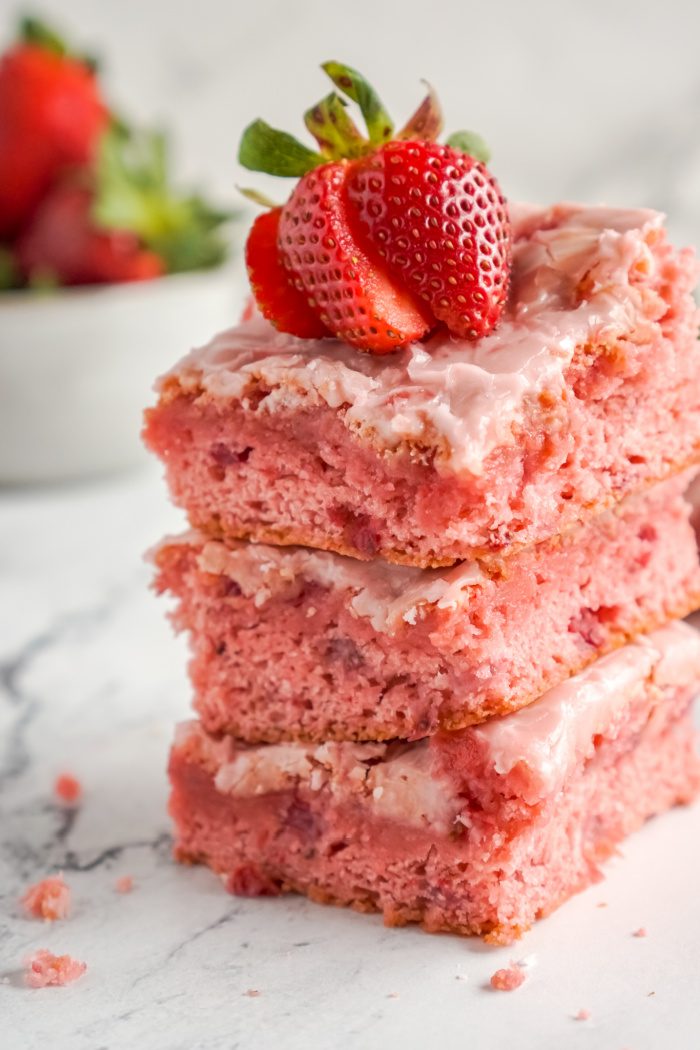 Get ready for a fun twist on brownies with this Easy Strawberry Brownies Recipe! Thick, chewy, and DELICIOUS! My favorite part is the simple homemade strawberry glaze on top! So yummy!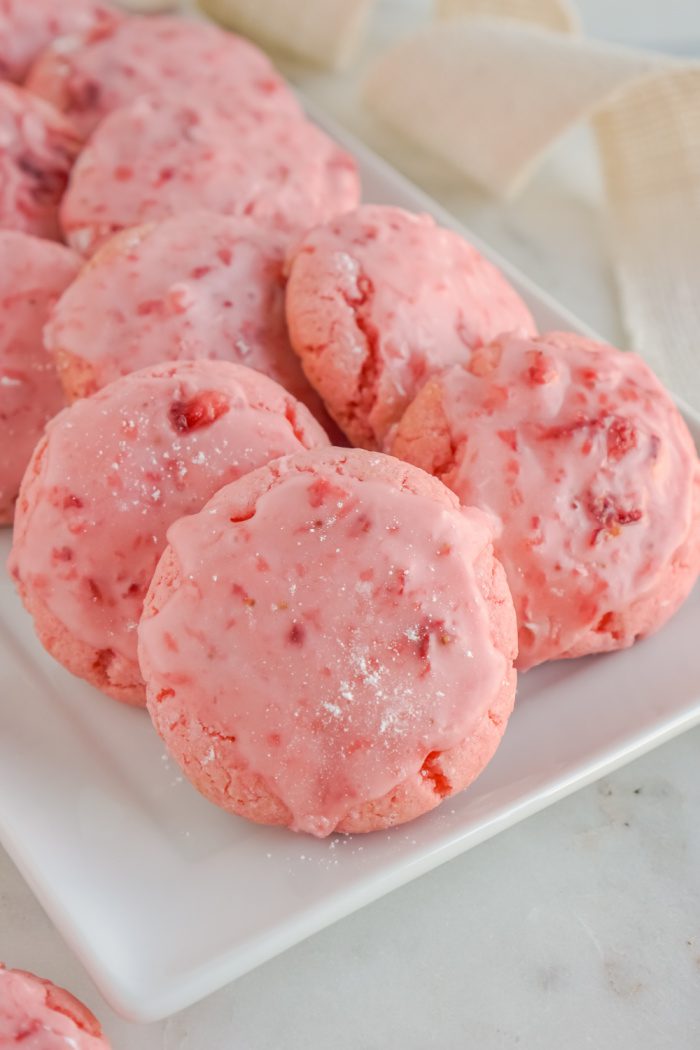 This Strawberry Cookie Recipe with Strawberry Glaze is one of the easiest dessert options you'll find! ONLY 4 ingredients! Packed with strawberry flavor, plus the strawberry glaze is AMAZING! Whip them up for the perfect afternoon snack!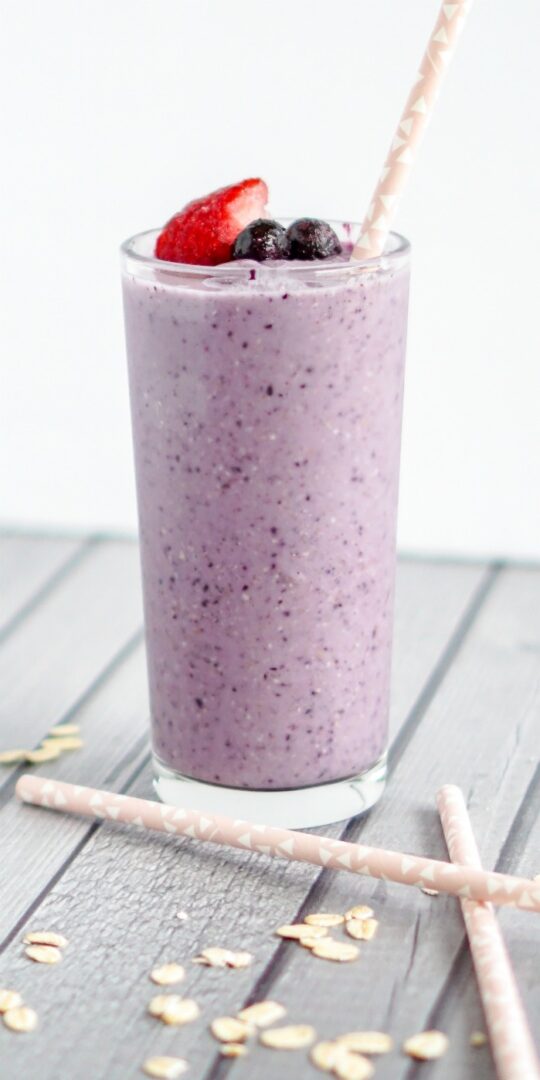 I can't get over this Strawberry Blueberry Smoothie Recipe! So simple to make and bursting with strawberry flavor! Add it to your morning routine for a quick and easy breakfast! I love the added almond milk and oats for their health benefits!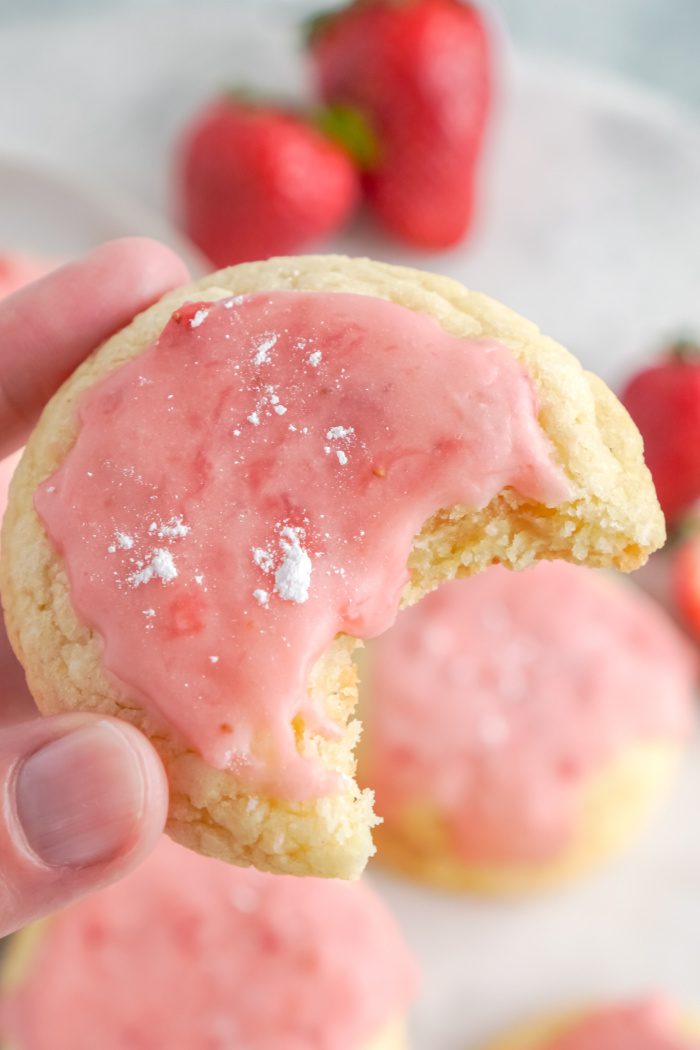 Be sure to try this Easy Strawberry Sugar Cookies Recipe! A classic sugar cookie recipe with a homemade strawberry glaze! So soft and chewy! You'll be making it on repeat!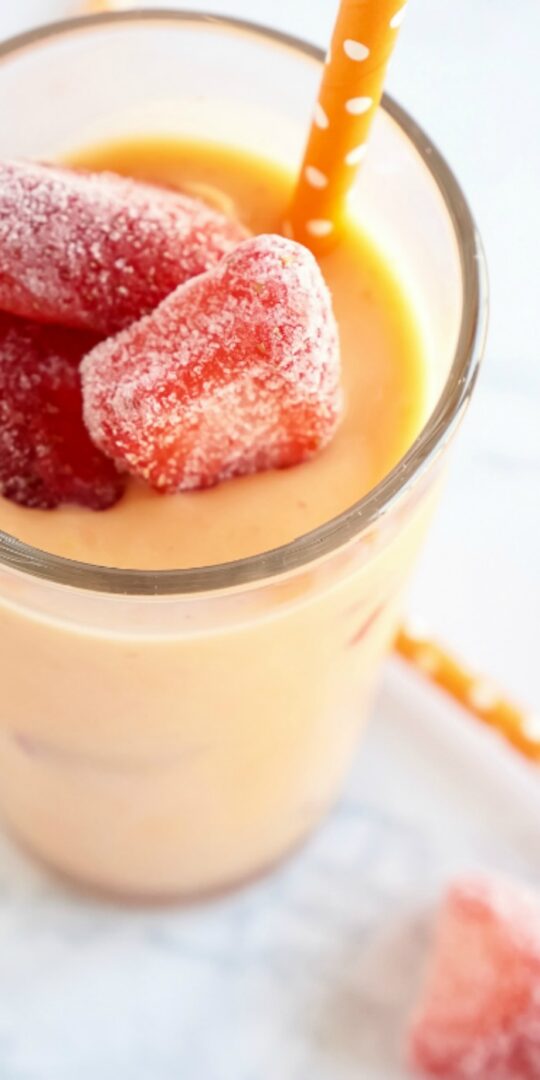 This Mango Strawberry Smoothie Recipe with Yogurt is one of my all-time FAVORITE breakfasts! I LOVE mangos and they add so much flavor to this smoothie! Super easy to make, plus great for busy, on-the-go mornings!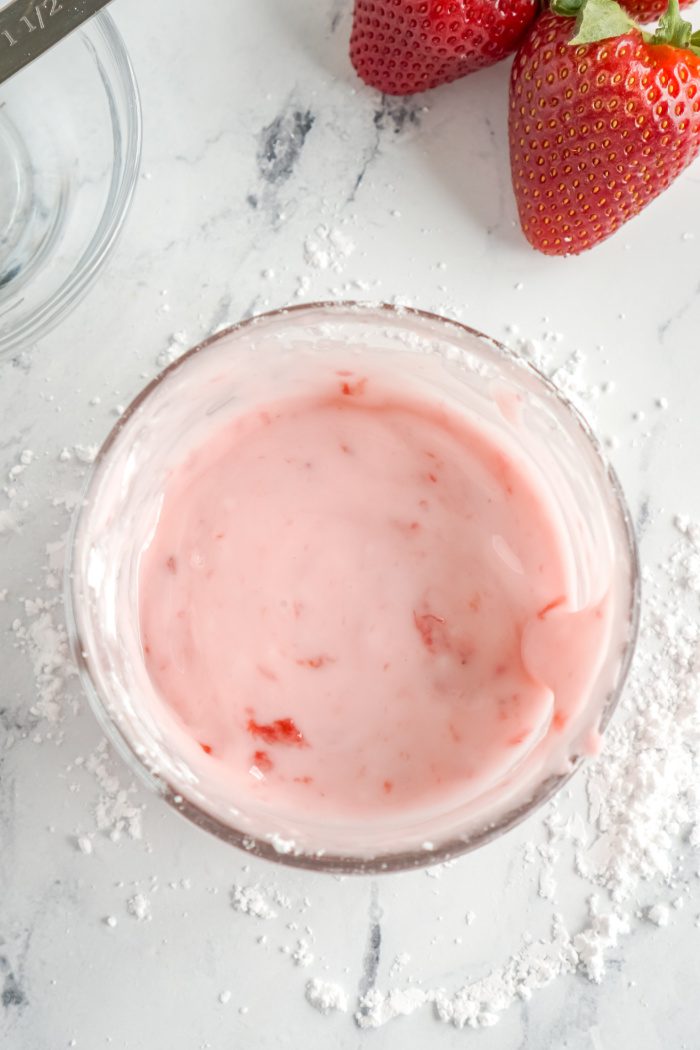 Get ready to impress everyone with this Strawberry Glaze Recipe! Whether cupcakes and cookies or cakes and brownies, this homemade glaze is the perfect frosting! AMAZING strawberry flavor! So simple to make with only 5 ingredients!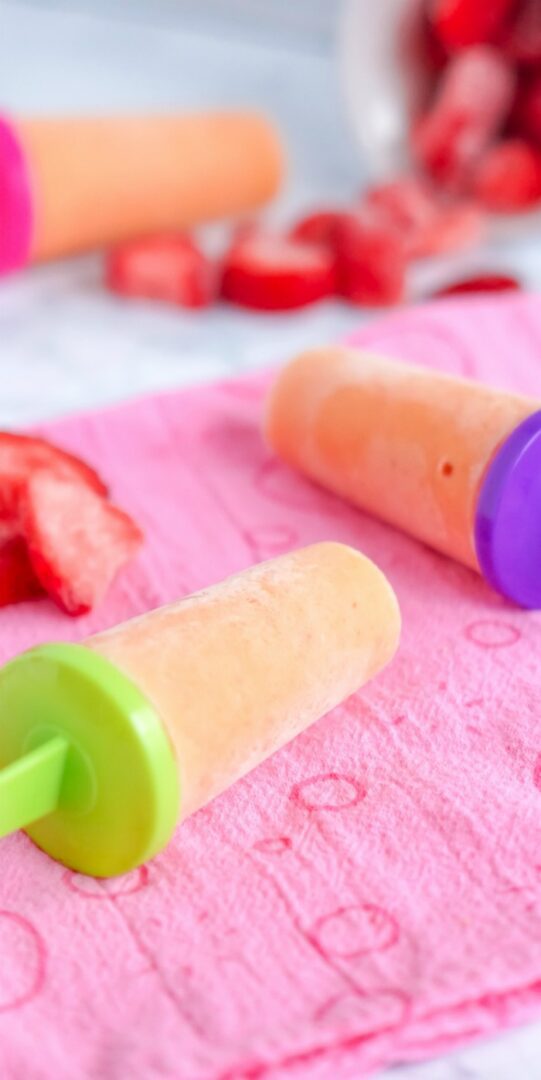 Who doesn't love popsicles??? This Strawberry Mango Fresh Fruit Popsicle Recipe using popsicle molds is so FUN and tasty! I love the refreshing strawberry flavor, especially on a hot day! The perfect treat to make and enjoy with kids!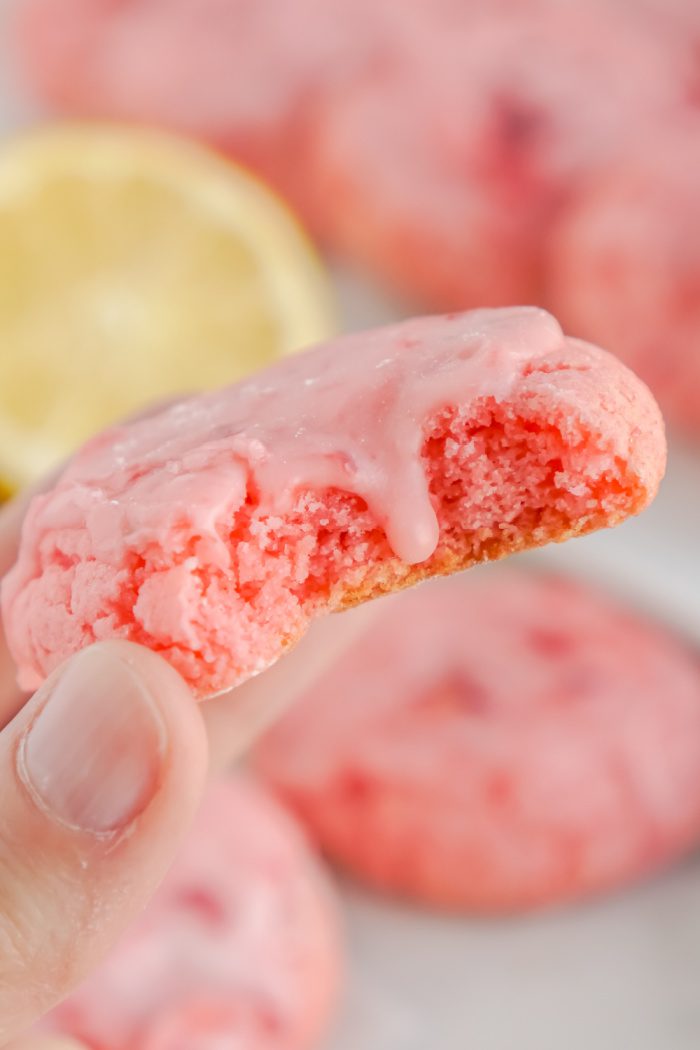 I am OBSESSED with this Strawberry Cake Mix Cookies with Strawberry Lemon Glaze! Packed with strawberry flavor inside and out! Soft and chewy cookies that are so easy to make! Great for a crowd!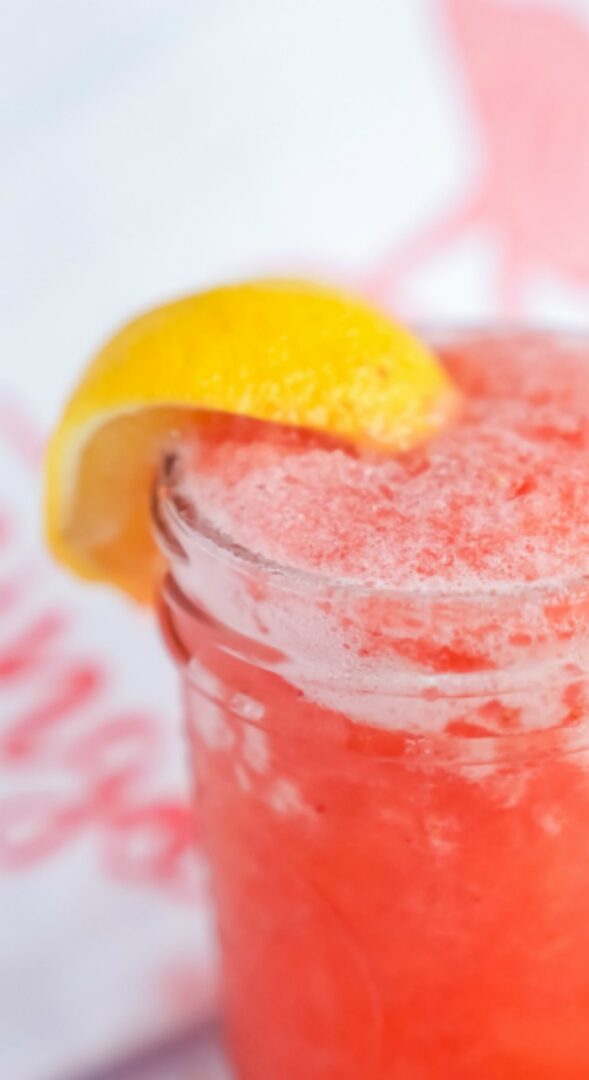 This SUPER Easy Strawberry Lemonade Recipe is the perfect refreshing beverage! So cool and refreshing, especially on a hot summer day. This homemade recipe is a real crowd pleaser! Great for parties and showers!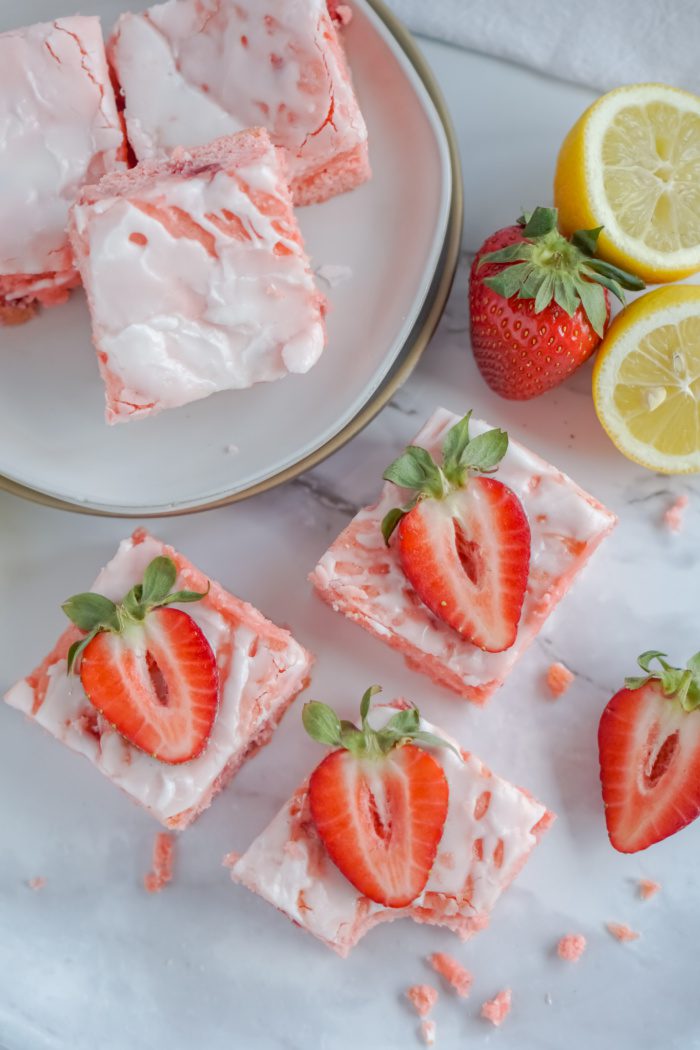 I'm so EXCITED about these Strawberry Lemon Brownies! Packed with strawberries flavor with a homemade lemon glaze! YUM! So easy and tasty!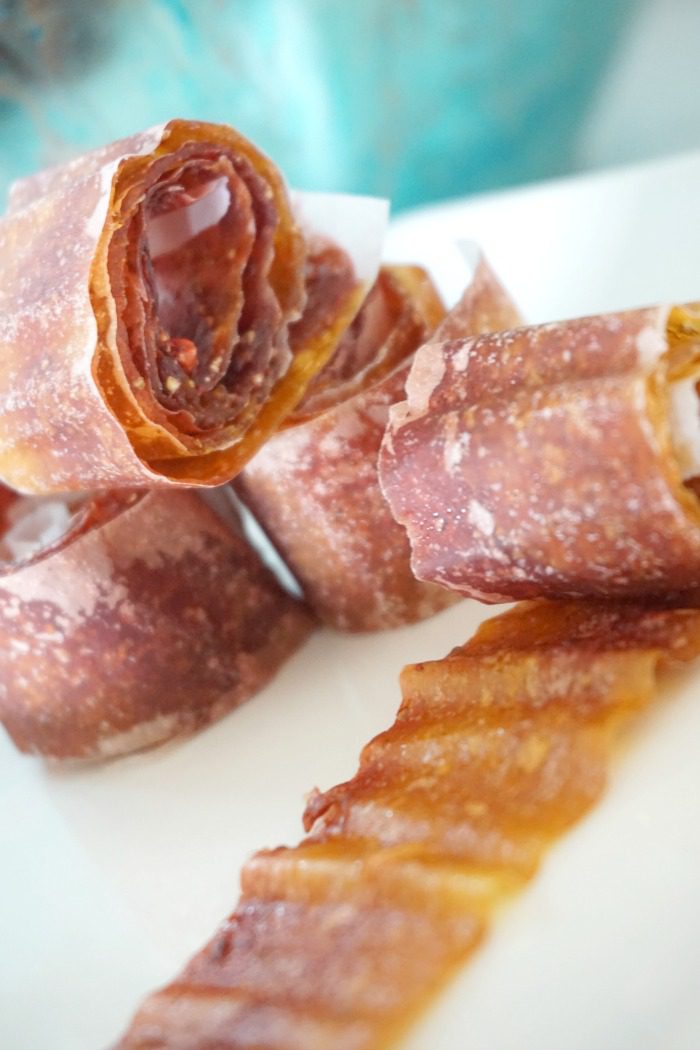 This Homemade Strawberry Mango Fruit Roll Ups Recipe is the perfect treat! A great healthy snack for kids! Flavored with fresh strawberries, mangos and honey! Plus so easy to make!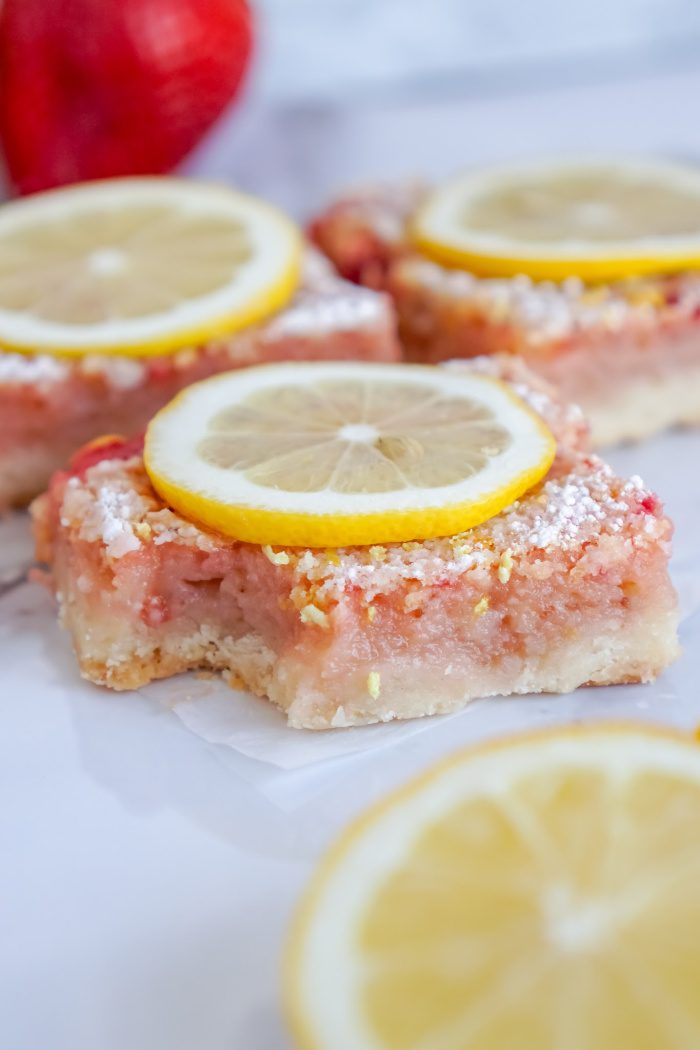 Strawberries taste wonderfully sweet with a slight tart flavor! Their bright red color is really eye catching too! No only do they add flavor but also beautiful color making a dessert both look and taste amazing!
Strawberries are such a versatile fruit! I LOVE them in all of these recipes! Whether you have fresh fruit on hand or frozen strawberries in the freezer, there are so many AMAZING recipes you can try!
Fun treats and desserts are great options to bring to parties! Try any one of these strawberries recipes for your next get together! They're sure to please any crowd!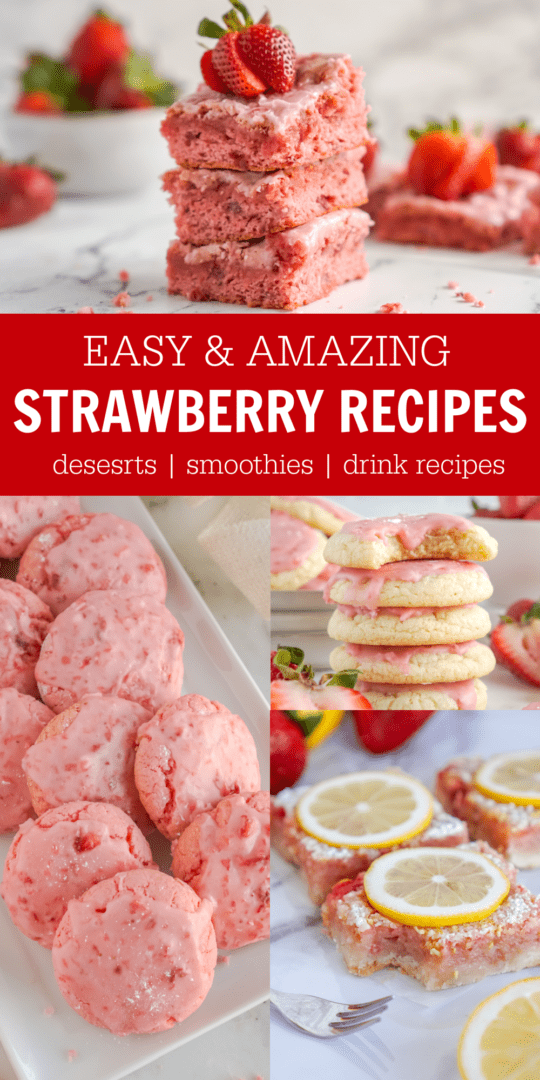 For another fun summer dessert recipe, check out this Oreo Dirt Pudding Cookies Recipe! So much fun for summer parties, cookouts, or birthday parties!
Download this FREE e-book today!!
Get access to 11 Sweet & Easy Dessert Recipes when you subscribe to our e-mail list!
Join LemonPeony on Pinterest!.


Pricing subject to Change at any time. Please make sure you check the current price on Amazon.com before purchasing. As an Amazon Associate I earn from qualifying purchases. Click here to view my entire Disclosure Policy.