Dessert Dips with Cream Cheese
Dessert Dips with Cream Cheese! Easy Dessert Dips and Cookie Dip Recipes for Parties and Holiday Events! The Best No Bake Dessert Dips and More!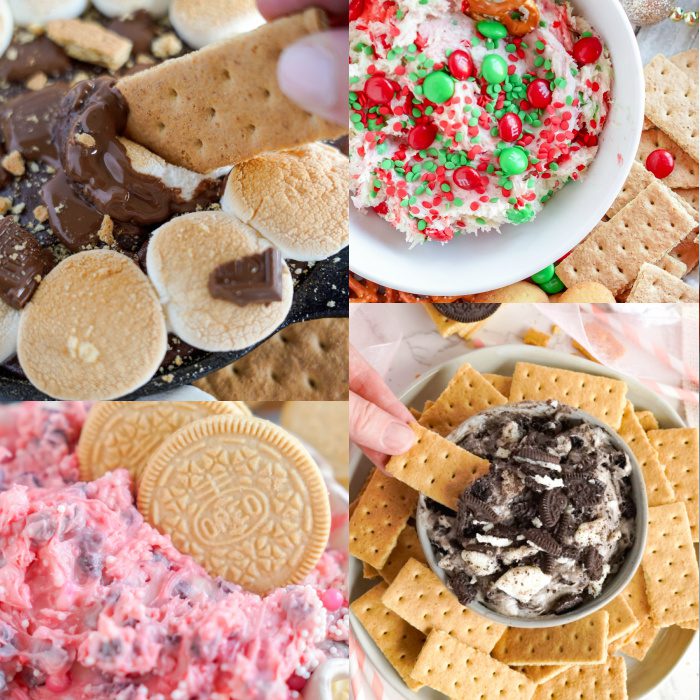 Delicious Dessert Dips with Cream Cheese! I love making Dessert Dips for parties or when I'm having friends over! It's the perfect quick and easy dessert packed with YUMMY flavors!
Here are even more No Bake Dessert Recipes with Cream Cheese!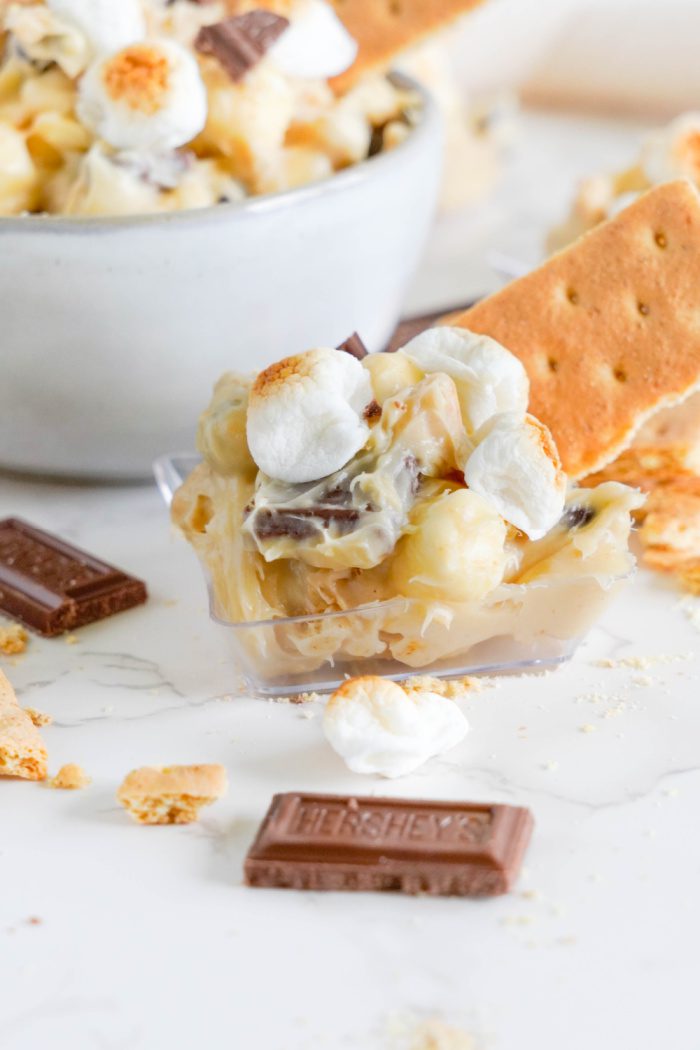 Here's why you will LOVE these Cream Cheese Dessert Dips!
Delicious Dessert Dips packed with yummy cream cheese flavor! SO GOOD!
Perfect Cream Cheese Dips for Graham Crackers, Pretzels, Cookies, or Fruit! Try all your favorites!
Quick and easy Dessert Dips Recipes – all made in under 10 MINUTES! Perfect for parties!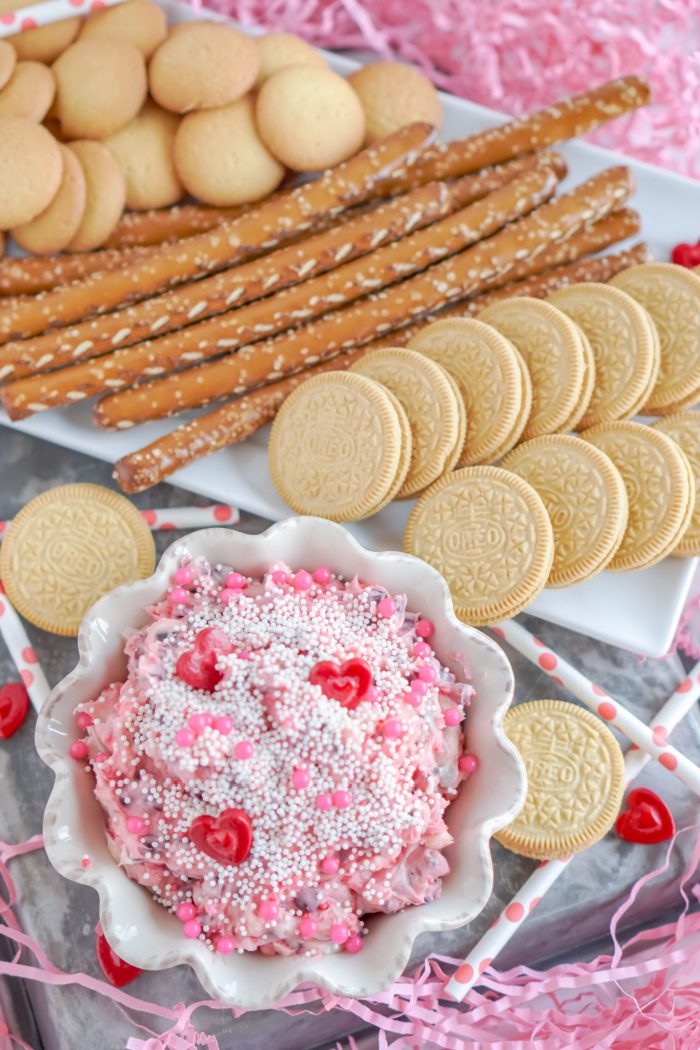 What you will need to make Dessert Dips with Cream Cheese
Cream Cheese! This makes these Dessert Dips SO creamy and flavorful!
MIX-INS! Chocolate Chips, Marshmallow, Holiday Sprinkles, Graham Crackers, Christmas Tree Cakes, and even Cadbury Eggs!
A hand mixer! I love using a hand mixer to whip up the cream cheese – makes it super creamy!
Dessert Dips with Cream Cheese
I love a Good Cream Cheese Dip when hosting a party for my friends and family! Whether you've got a holiday coming up or a barbecue with friends, these quick and easy Dessert Dips will WOW any crowd!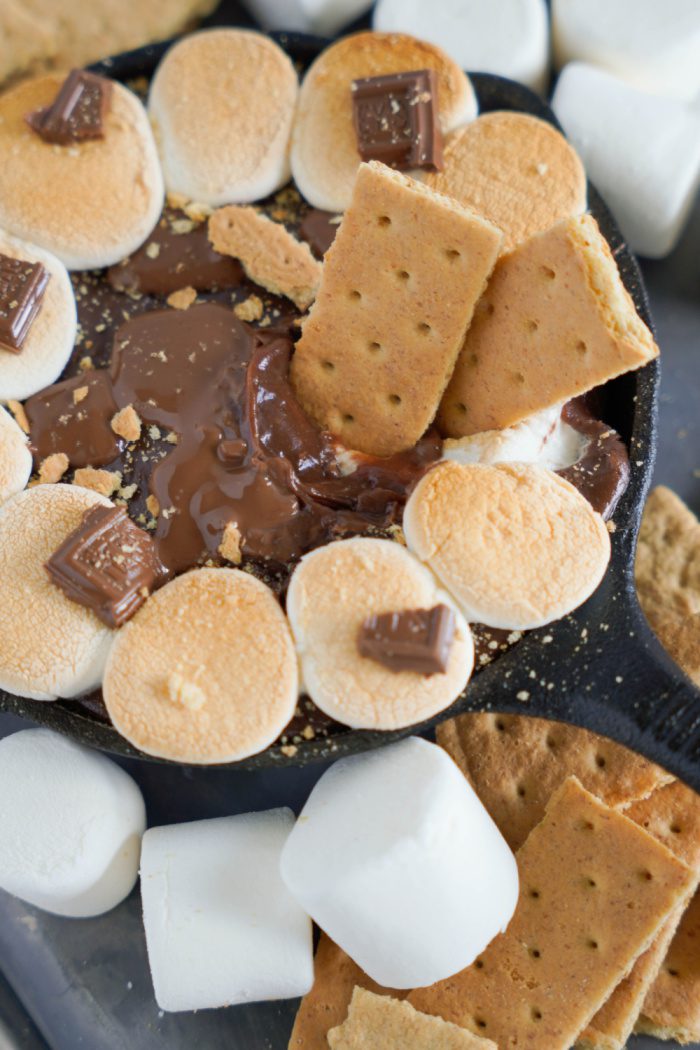 Delicious Chocolate S'mores Dip Recipe! This super simple Chocolate S'mores Dip is packed with all your favorite S'mores flavors! Made with only 5 ingredients – this Dessert Dip is the PERFECT Dessert Dip for parties, barbecues, and cook outs! SO GOOD!
I am LOVING this Easy S'mores Dip Recipe – especially for the Fall and Winter seasons! Packed with toasted marshmallows, graham crackers, and chocolate! Plus DELICIOUS Cream Cheese flavor! This Good Cream Cheese Dip is great for crowds – try it at your next bonfire or barbecue!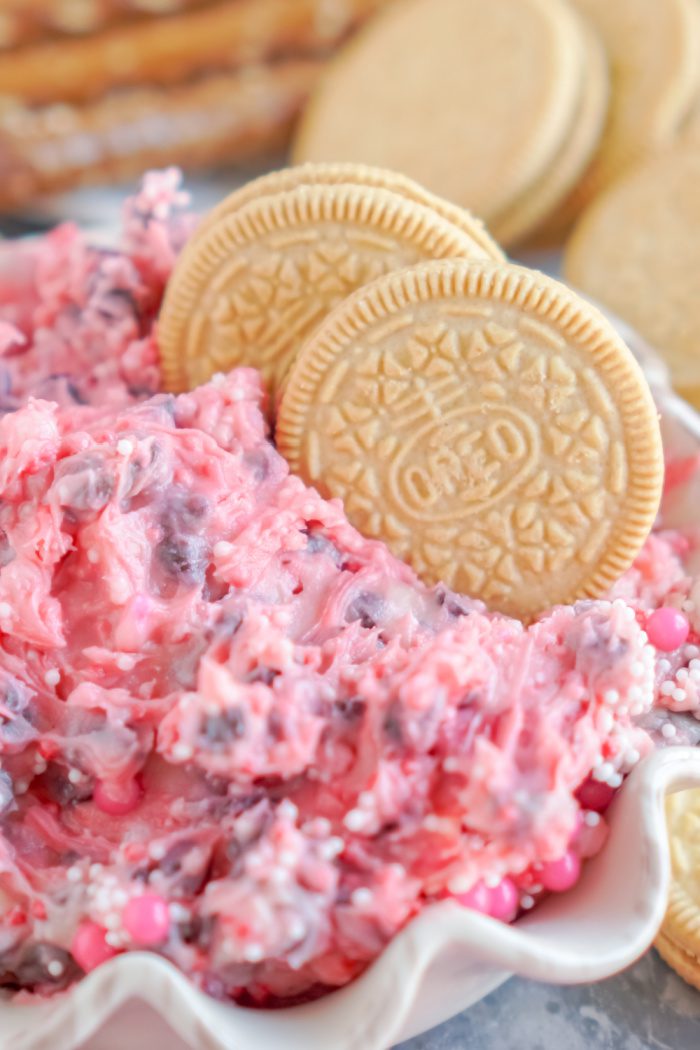 No Bake Cheesecake Dip Recipe – PERFECT for holidays and celebrations! I love how fun and festive this Dessert Dip is! Made with only a few ingredients! Delicious flavor and perfect for crowds!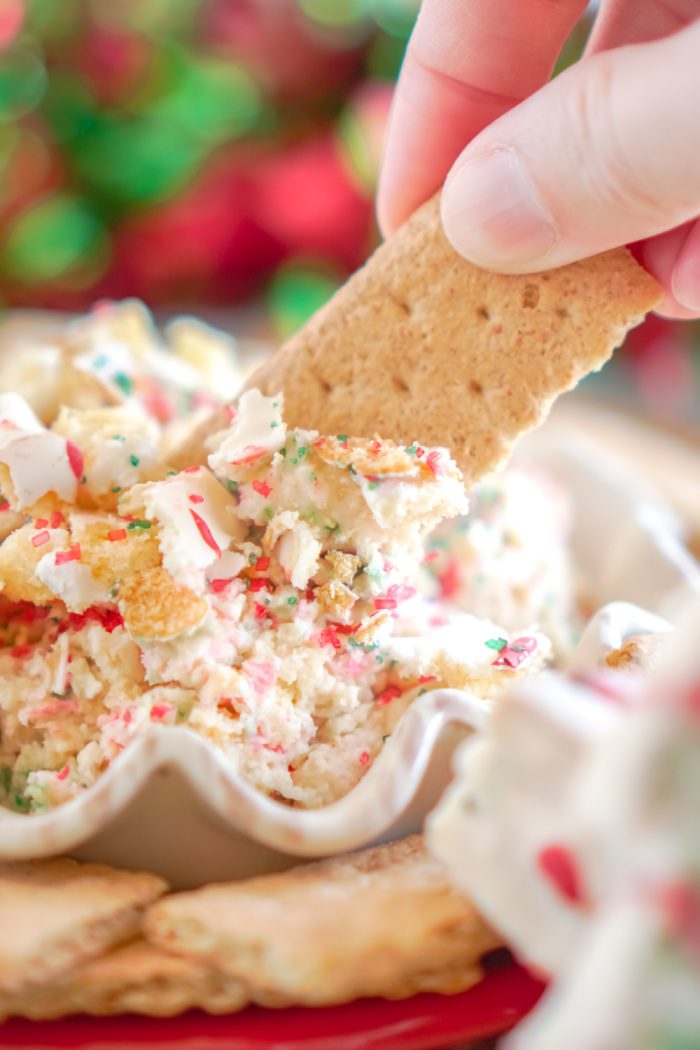 This Christmas Tree Cake Dip is the PERFECT holiday Dessert Dip! So creamy and delicious, packed with holiday sprinkles and Little Debbie Christmas Tree Cakes! A Good Cream Cheese Dip for Christmas and holiday parties! So fun!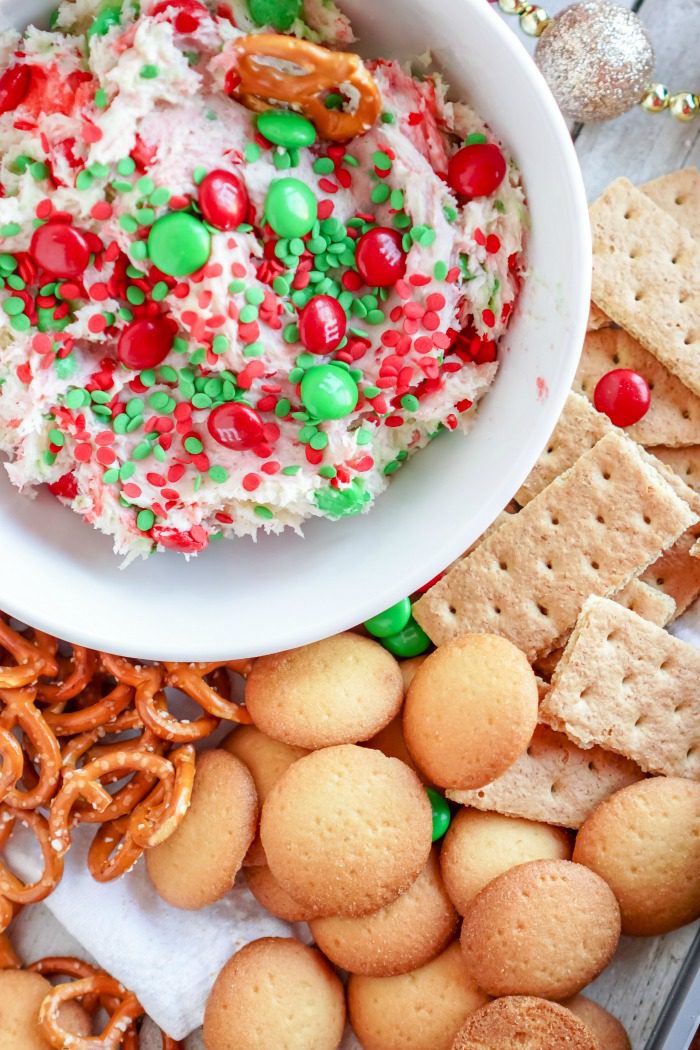 This Sugar Cookie Dough Dip Recipe is one of my GO TO Dessert Dip Recipes when having friends and family over! Super simple and made with only 3 INGREDIENTS! You can also change out the M&Ms and sprinkles for any holiday you want! Definitely a MUST TRY!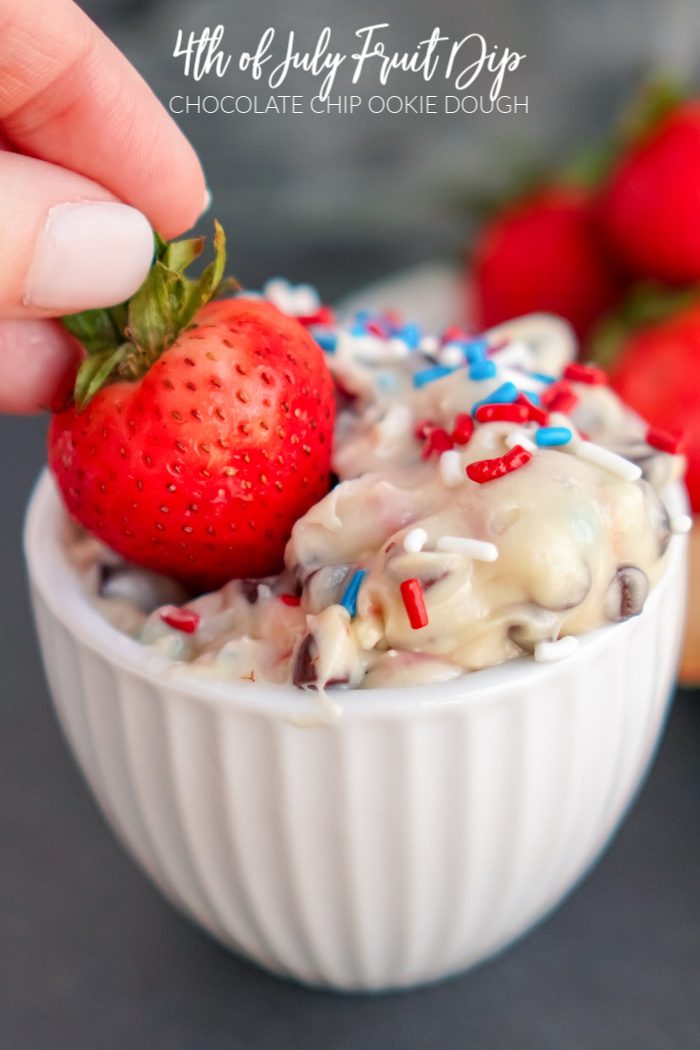 I am OBESSED with this Chocolate Chip Cookie Dough Fruit Dip! So tasty! Perfect for whatever occasion you need and great for crowds! Simple and Good Cream Cheese Dip – make it in under 10 minutes! So easy!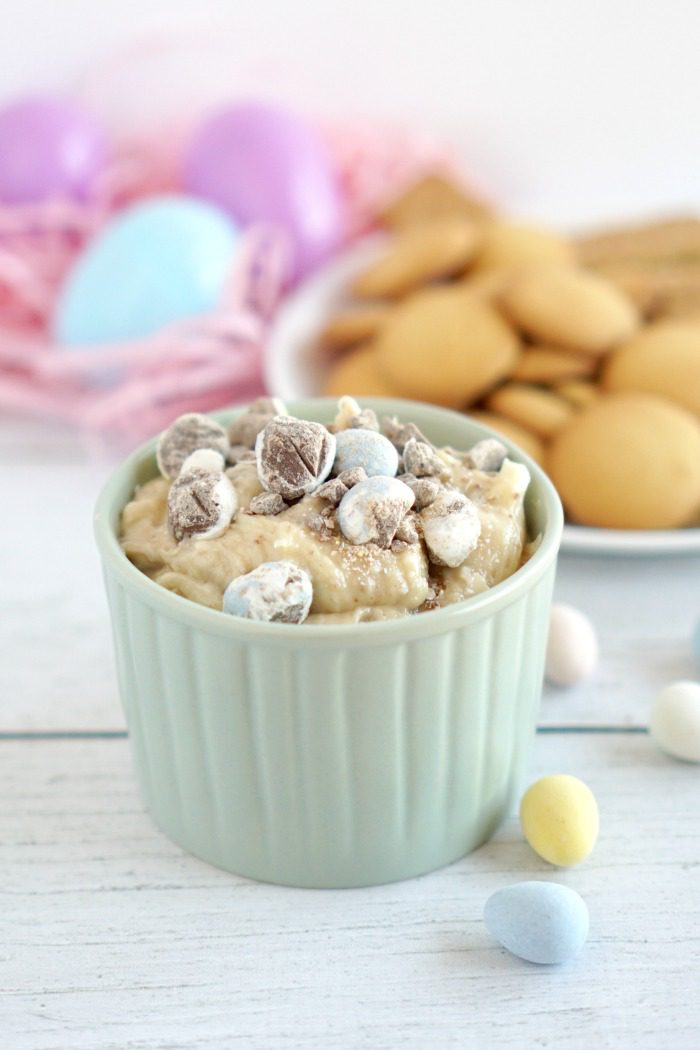 You are going to love this Easy Cadbury Easter Dip Recipe! I love to make this Dessert Dip for Easter and springtime parties! Super simple recipe with just a few ingredients! Great Cream Cheese Dip for Graham Crackers, pretzels, vanilla wafers, and fruit – pair it with all your favorites! So fun!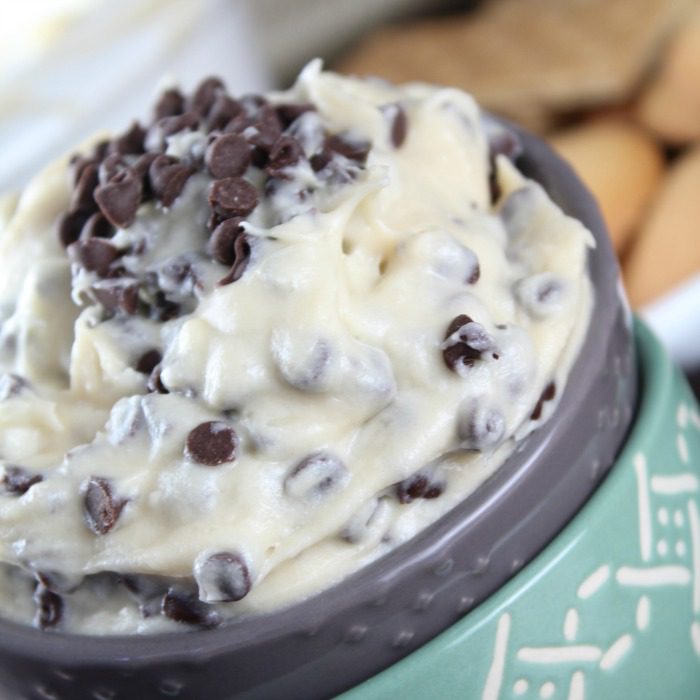 This Chocolate Chip Cookie Dough Dip Recipe is one of my all time FAVORITE Dessert Dips! I love how simple and easy it is! Packed with cream cheese and chocolate chips – so yummy! Make it for your family and friends!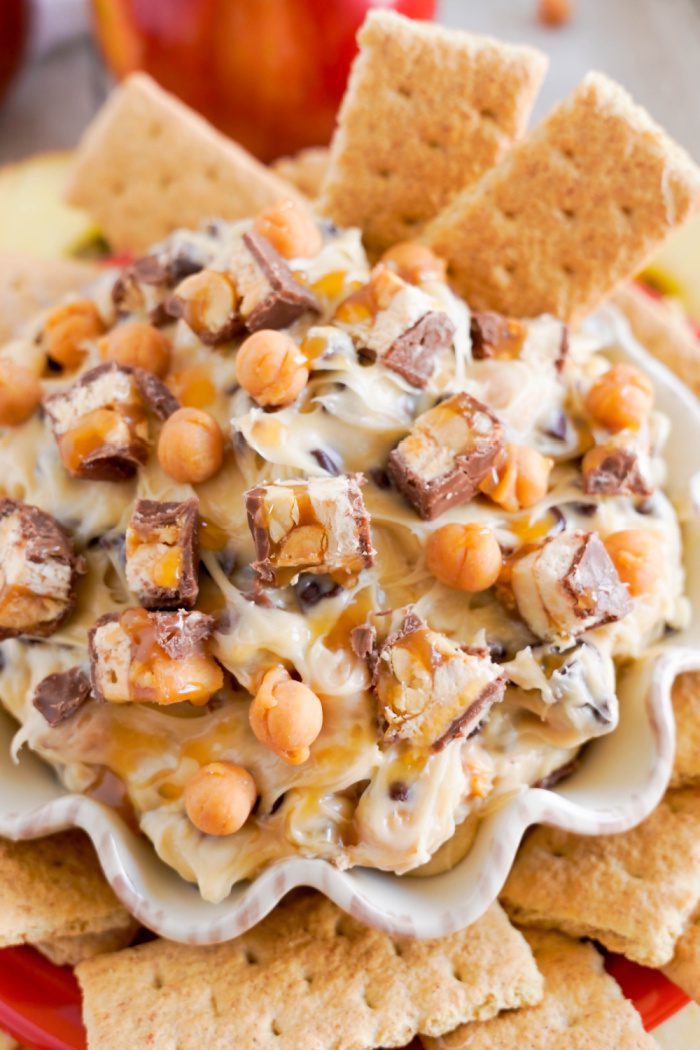 9. Snickers Dip
Easy Snickers Dip is the Perfect Fall Dessert Recipe! Dip apples, graham crackers, or pretzels! So fun for Fall Parties but can be made any time of year!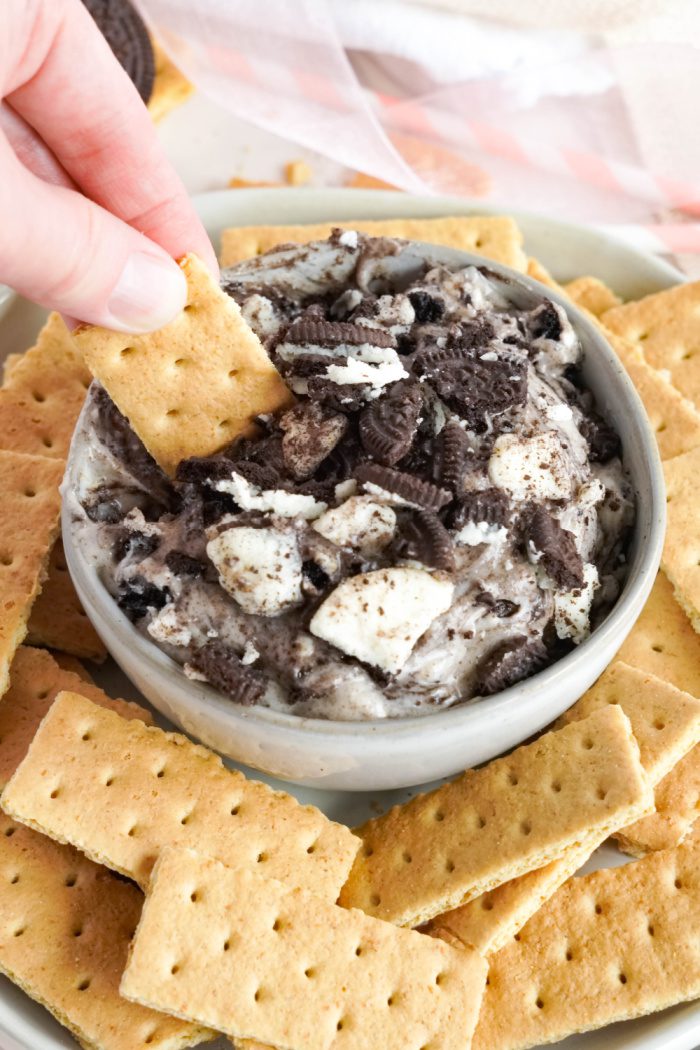 Ohhh this Easy Oreo Cookie Dip Recipe is one of my FAVORITE Cookie Dips! Oreos and marshmallow fluff all in one! So easy to make and perfect for a crowd!
Dessert Dips are one of my go-to desserts to make for any party! Super quick to make and delicious for any crowd! Simple ingredients I always have on hand!
One thing I love about Dessert Dips Recipes is all the things to pair them with! These Cream Cheese Dips are PERFECT with graham crackers and vanilla wafers! Or add a salty flavor with pretzels! And fruit is always a great choice too! Which ones are your favorites?!?
I love a Good Cream Cheese Dip! Dessert Dips are always a great option for any holiday party! Also, here are some of the Best Easy Party Dips too!
Also, be sure to try these Easy No Bake Cheesecake Recipes for more delicious No Bake Treats! Super yummy and easy!
Download this FREE e-book today!!
Get access to 11 Sweet & Easy Dessert Recipes when you subscribe to our e-mail list!
Join LemonPeony on Pinterest!.


Pricing subject to Change at any time. Please make sure you check the current price on Amazon.com before purchasing. As an Amazon Associate I earn from qualifying purchases. Click here to view my entire Disclosure Policy.