Easy No Bake Dessert Recipes!
Easy No Bake Dessert Recipes! The Best No Bake Dessert Recipes and Easy No Bake Desserts that are quick and easy with few ingredients!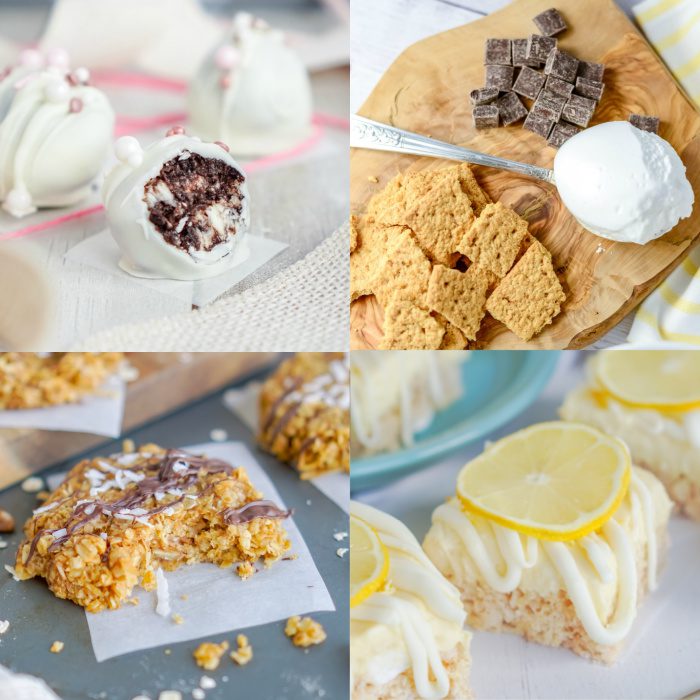 These Easy No Bake Dessert Recipes are PERFECT for a quick and easy treat that is quick and easy!
Here are 3 Favorite No Bake Desserts that are quick and easy!
Easy No Bake Desserts

A little twist on No Bake Cookies, these cookies are packed with caramel and coconut – think of these like a No Bake Samoa Cookie Recipe!

Probably one of my favorite desserts! Oreo Balls are so easy to make and always a crowd favorite!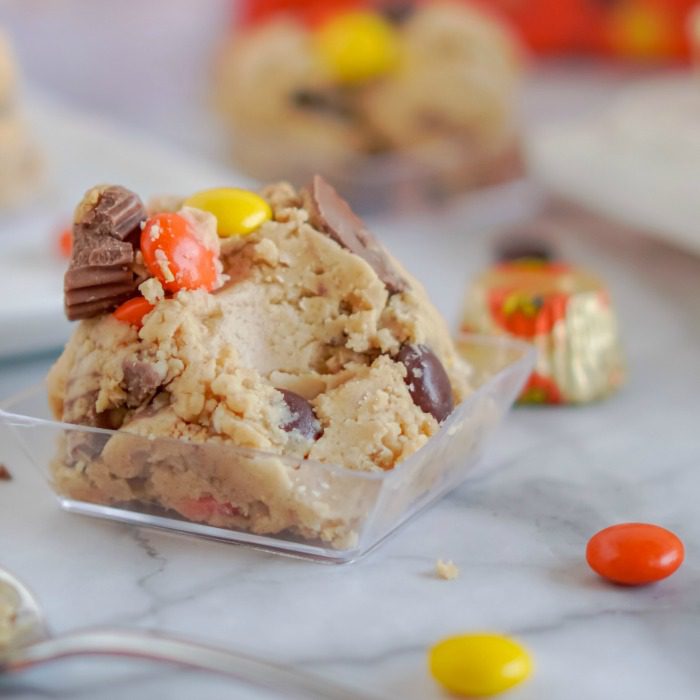 If you love Reese's and cookie dough, this recipe is for you! So easy to make and perfect for any holiday or special occasion!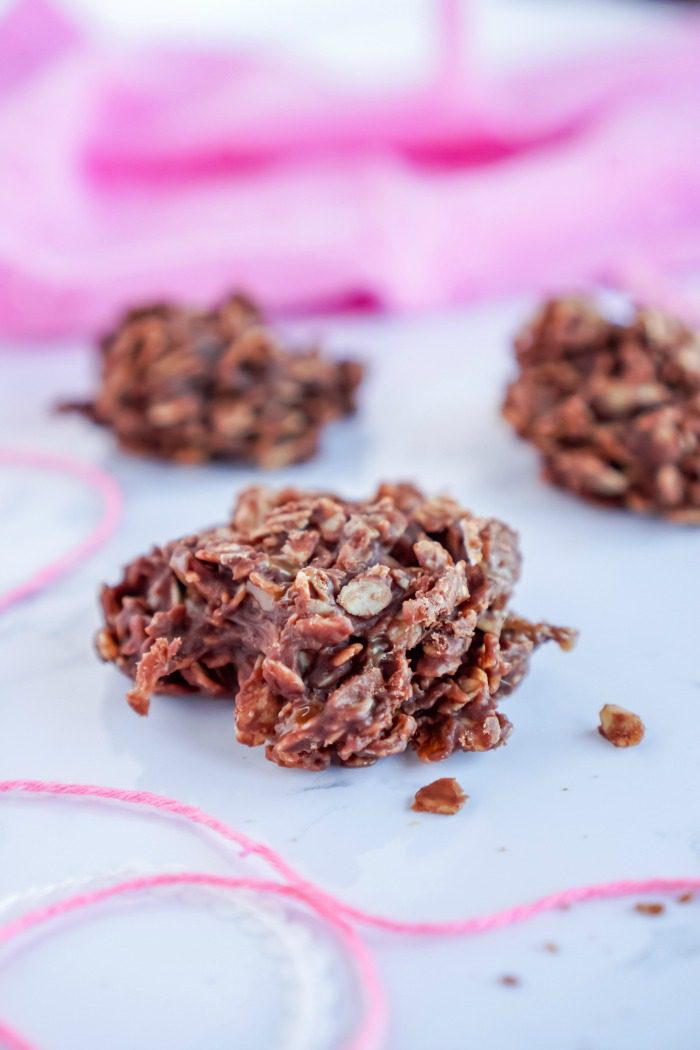 Classic no bake cookies that are easy to whip up in no time! You only need a few pantry ingredients so you should probably have most items already at your house!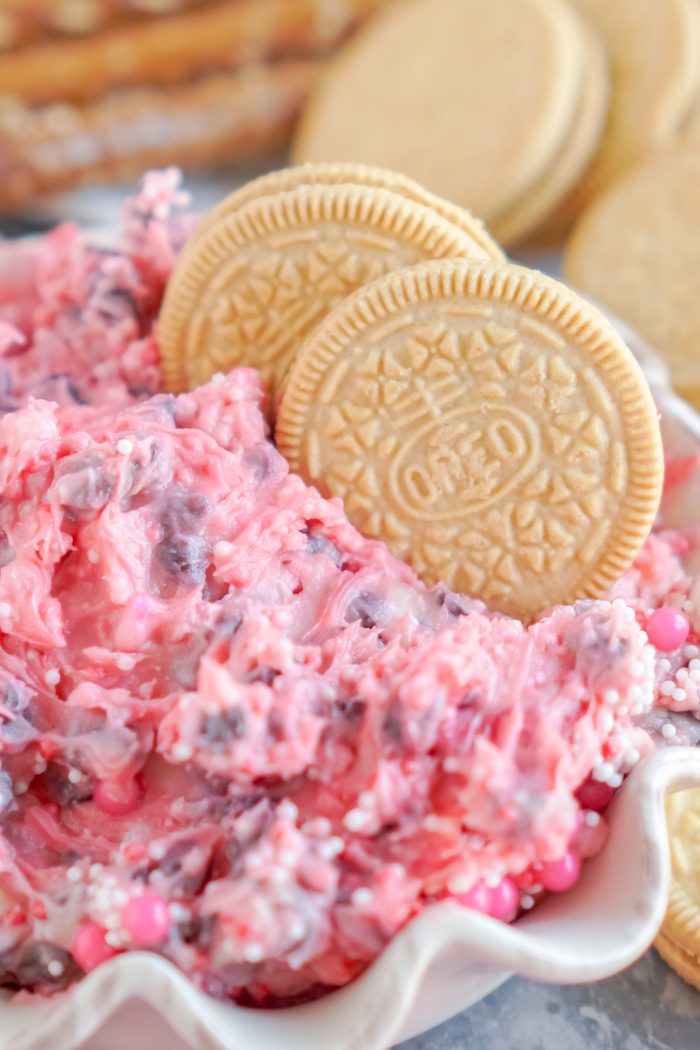 YUMMMM!!! Turn this No Bake Cheesecake Dip Recipe into any holiday dip recipe by changing the color of your sprinkles! It's so easy to make and always a favorite!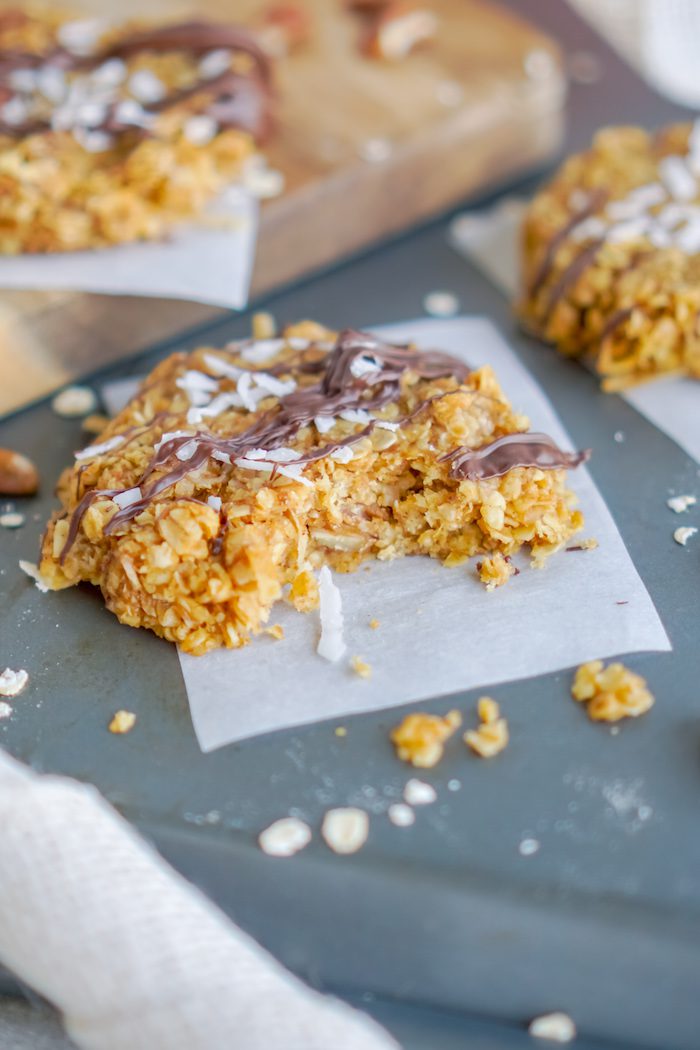 If you are craving pumpkin, these No Bake Pumpkin Cookies are so easy to make and full of flavor!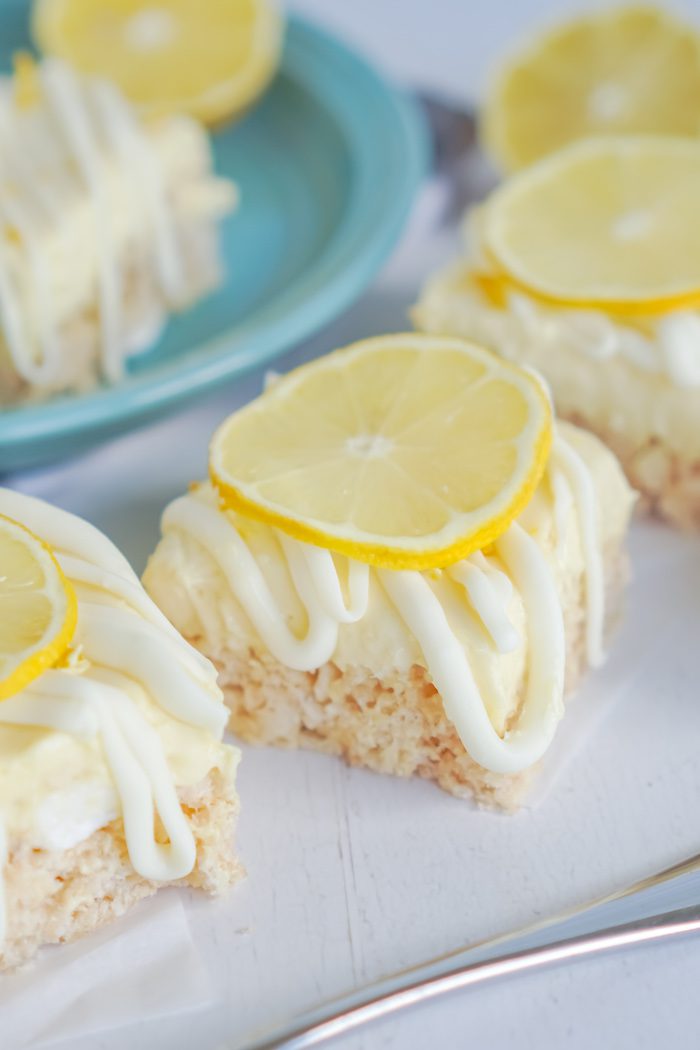 I love lemon cheesecake and rice krispie treats! Put these two things together and you have an amazing spring and summer dessert recipe!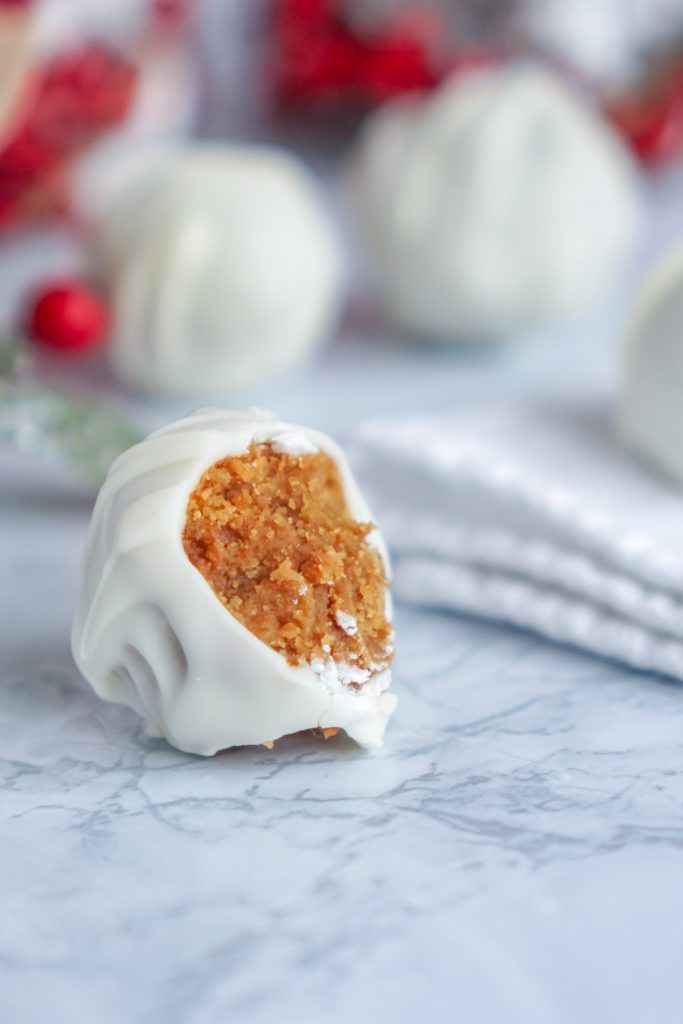 Another easy truffle recipe! Gingersnap Cheesecake Truffles are so easy to make and perfect for the holidays.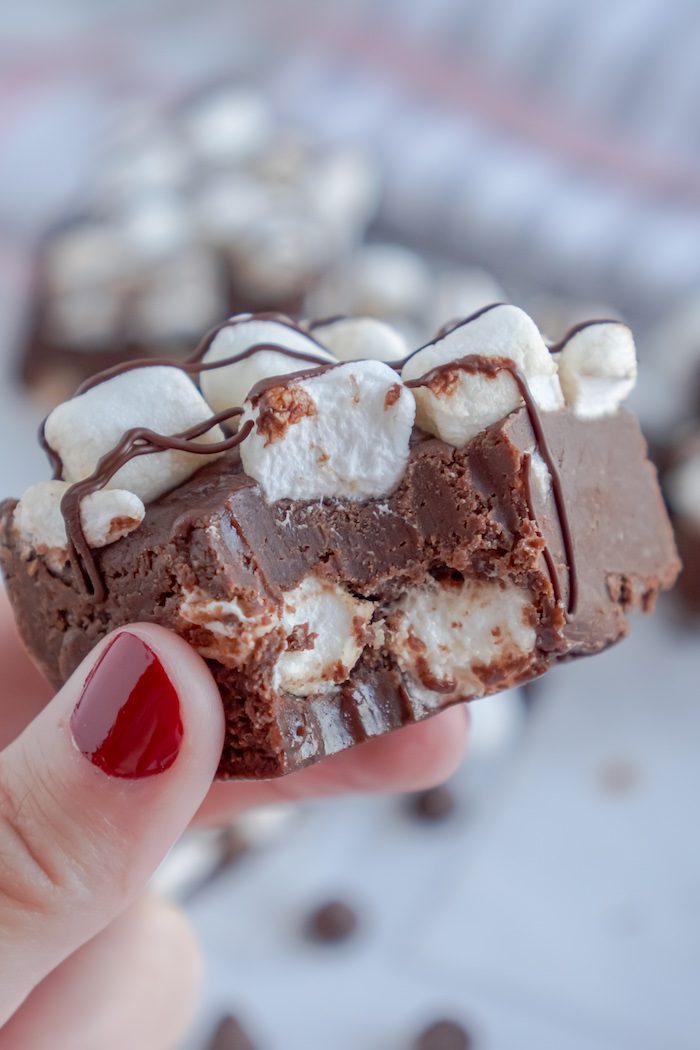 Fudge is a go-to around the holidays, but you can make it any time of year for friends and family! This Hot Chocolate Fudge Recipe is super simple!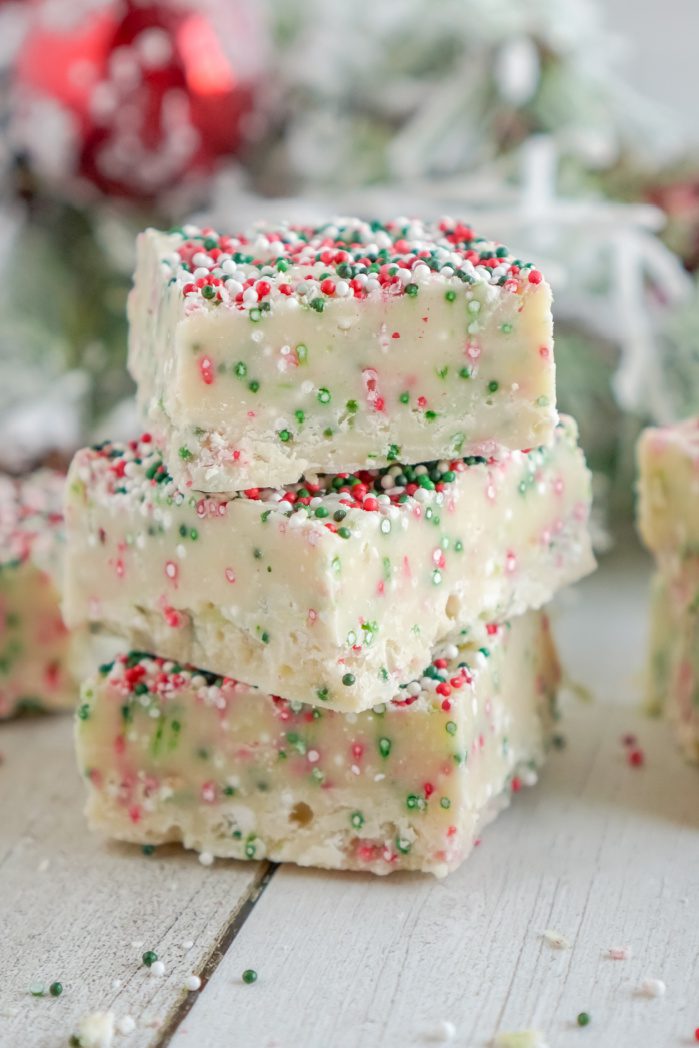 We LOVE sugar cookies, so this Sugar Cookie Fudge is one of our favorite recipes! You can change the color of sprinkles for any holiday or celebration!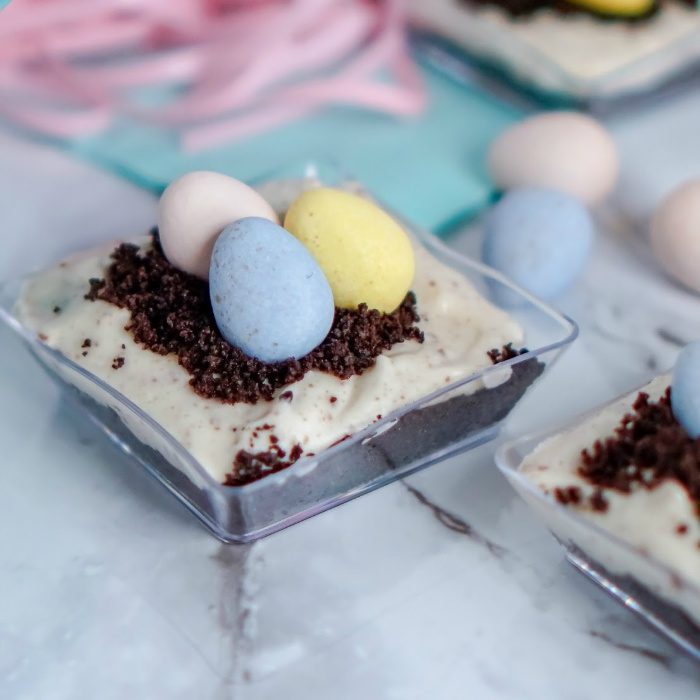 Mini Cheesecakes are perfect for a crowd! If you want to make a large cheesecake, you can use the same recipe and just pour it in one bowl instead of several!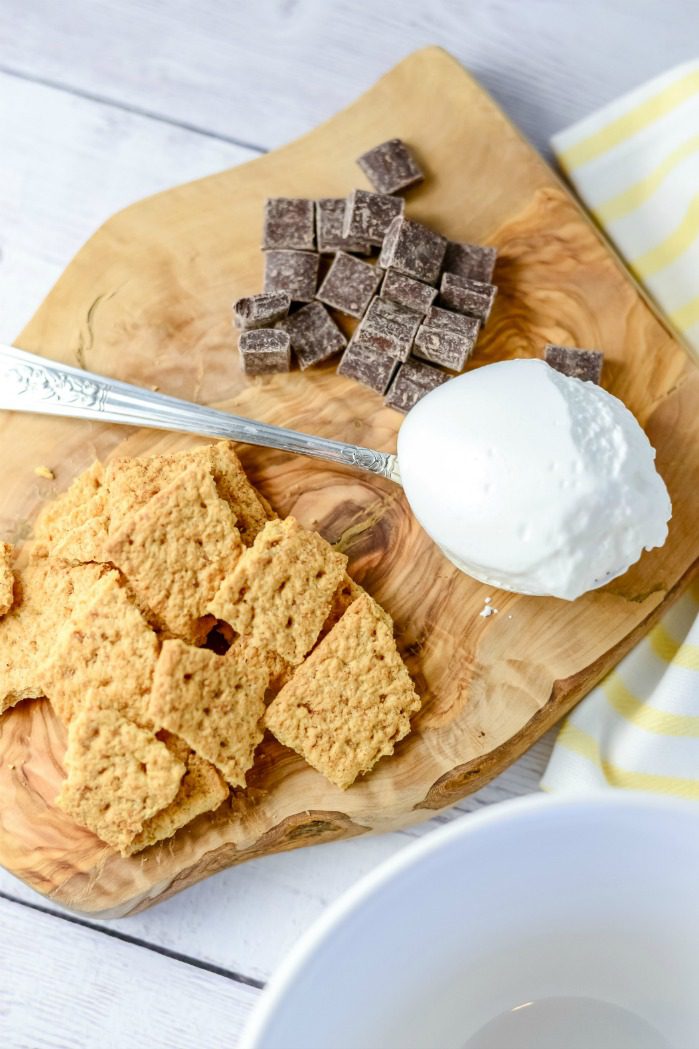 If you've never tried edible cookie dough, this is such an easy recipe for one person. S'mores are always a favorite and this is so good!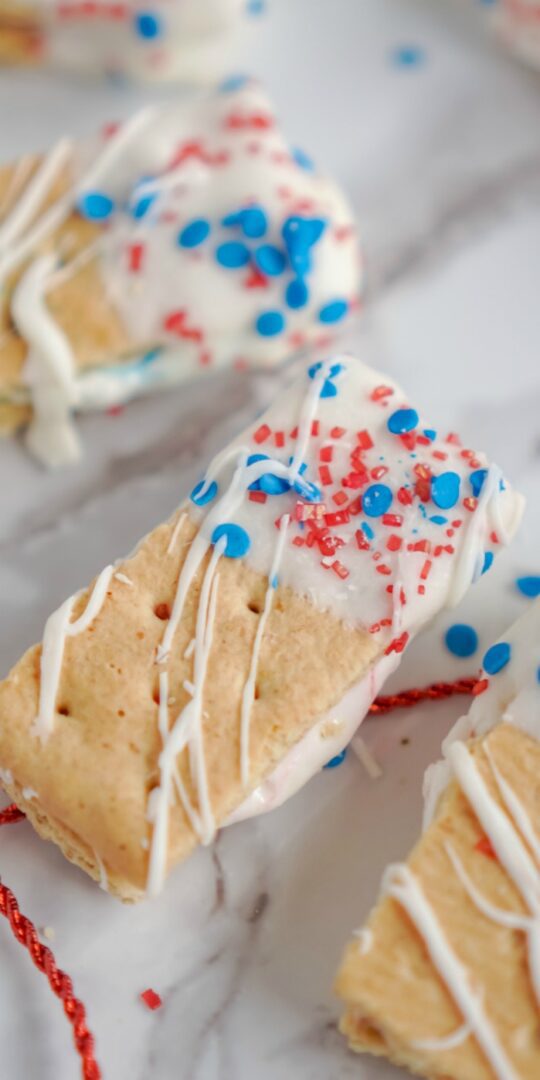 S'mores bites are a fun twist on s'mores but you can make them for a party or easy appetizer recipe!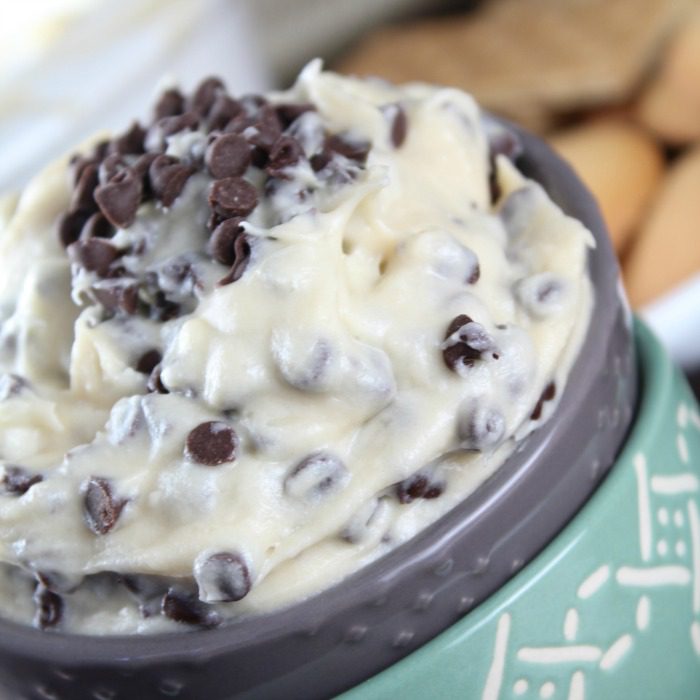 My favorite cookie dough dip recipe is a classic chocolate chip recipe! Make this for a party or holiday. You could even serve in individual containers!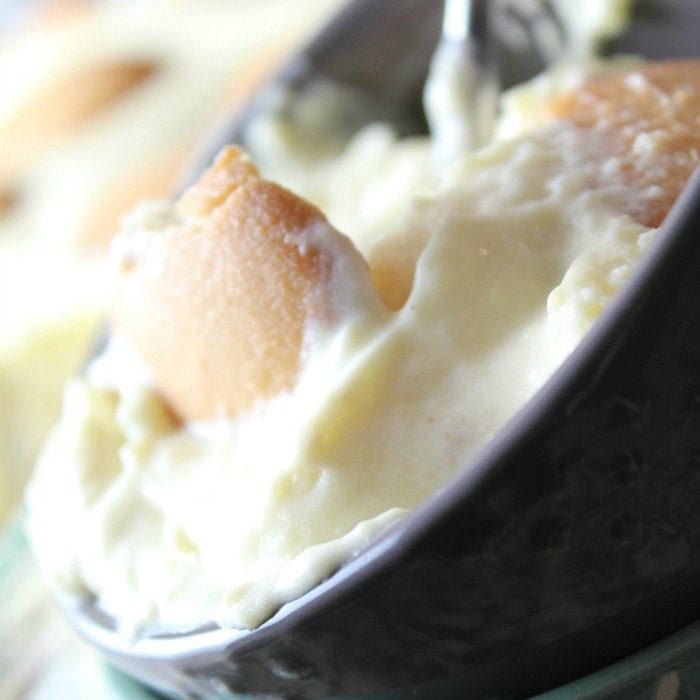 We LOVEEE Banana Pudding! This recipe is super easy and the flavor is amazing!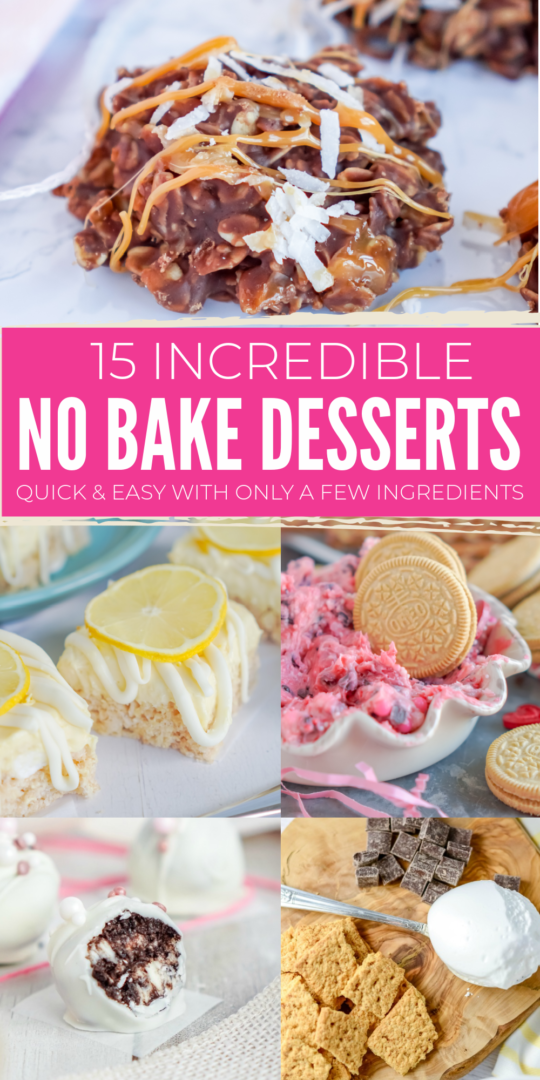 If you are looking for even more Easy Desserts, here are some Simple and Delicious Cookie Recipes! They may not be "no-bake" but they sure are easy to make with simple pantry ingredients!
Download this FREE e-book today!!
Get access to 11 Sweet & Easy Dessert Recipes when you subscribe to our e-mail list!
Join LemonPeony on Pinterest!.


Pricing subject to Change at any time. Please make sure you check the current price on Amazon.com before purchasing. As an Amazon Associate I earn from qualifying purchases. Click here to view my entire Disclosure Policy.